Seven-time NASCAR Cup champion Jimmie Johnson has admitted 2018 was the "most difficult" season of his top-level career.
This year is the first Johnson failed to win a race since joining the Cup field full-time in 2002, and he was eliminated from title contention at the first playoff cut-off race in a last-lap collision with Martin Truex Jr on the Charlotte Roval.

He finished a quiet 14th in last weekend's season finale at Homestead, leaving him 14th in the championship - a low that surpassed his 10th place in 2015, when he was eliminated from title contention early but still won five races.
"In my Cup career that is probably the most difficult year that I have had," Johnson said.
"I can look back at some other years where I had different challenges of not having a sponsor or maybe not having a ride and dealing with adversity there.
"As far as having a fully funded high-quality ride, 2018 was by far the toughest.
"2015 was pretty tough, but this was still tougher than that."
Homestead was Johnson's final race with Lowe's - his main sponsor since his Cup debut - and with Hendrick crew chief Chad Knaus, who is switching to team-mate William Byron's car for 2019 having worked with Johnson for his whole full-time Cup career.

Johnson added: "It's tough. When you think of the relationship with Lowe's, I hate to see that come to an end.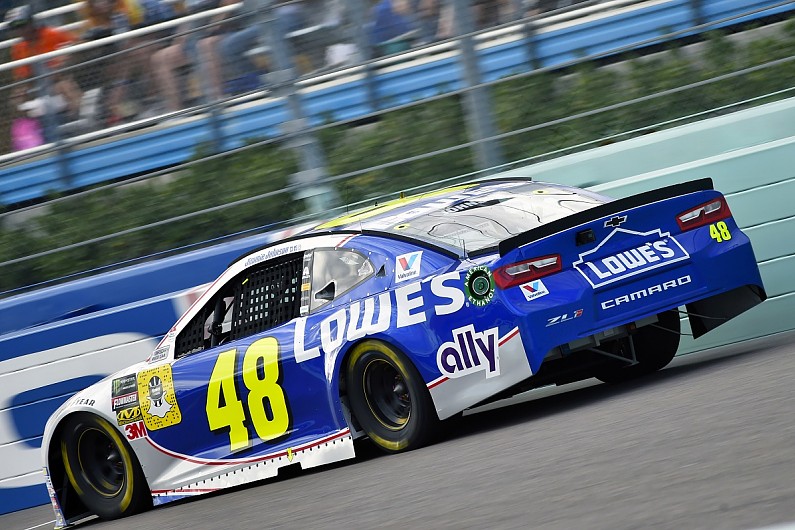 "Everything we accomplished together, their belief in me and the company's support of me and this team over the years.
"So that is one piece and then the other piece is obviously with Chad.
"It's time for us to move on and have a new project and have new people to work with. But he is my brother, there is just no way around it.
"So, it's not an easy situation. It sure has not been easy, especially the second half of the year."
Knaus is being replaced by Kevin Meendering, previously a crew chief in Dale Earnhardt Jr's JR Motorsports Xfinity Series team.
Chase Elliott, who took three victories and stayed in playoff contention until the penultimate race, was the only one of Hendrick's four Cup drivers to win a race in 2018.
"We've got a lot of work to do as a company," said Johnson.
"I've got a lot of work to do with my new team, we've got a lot of work to do with this new package and we've got to come out stronger.
"But the season is behind us now and I look forward to a good off-season and getting geared up for 2019."