This weekend, the 2018 NASCAR Cup series champion will be decided at Homestead from four contenders, but an earlier race may have hinted at who the title winner will be.
Chicago is the only other Cup race to use the exact same Goodyear tyre compound as Homestead, because both 1.5-mile speedways are the most abrasive tracks on the calendar.
That has played a role in one of NASCAR's quirks: The driver who performs strongest at Chicago usually wins the Cup series, having done so the last four years.
The streak coincides with NASCAR's switch to the "winner takes all" format.
In those years Kevin Harvick, Kyle Busch, Jimmie Johnson and Martin Truex Jr have all starred at Chicago and gone on to win the title.
The Chicago race typically runs in a similar fashion to Homestead as tyre drop-off usually reaches as much as two seconds per lap.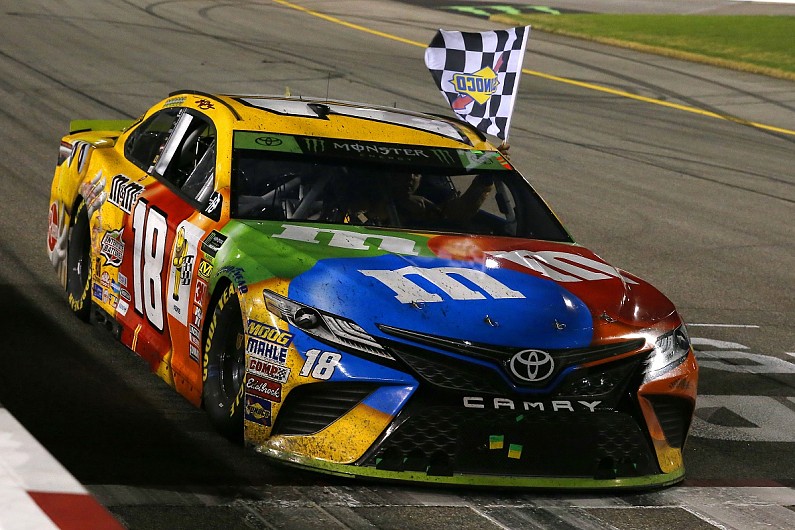 That brings tyre management into play as some opt to go hard on the tyres and run short stints while others will conserve their rubber to go longer, leading to a "comers and goers" race in which passing increases.
"While the track surfaces are a little different, Homestead has traditionally lined up with Chicagoland, as far as a tyre set-up," said Greg Stucker, Goodyear's director of racing.
"This weekend, we are bringing the same combination we ran in Joliet this past summer.
"Because of the high wear we see, these compounds provide the endurance and tread wear needed for Homestead's track surface, while at the same time giving the cars enough grip."
Bearing in mind the historic trend, the question becomes who is the 2018 favourite going off Chicago alone?
This year, it suggests Busch as the 2018 champion.