Leavine Family Racing has announced Matt DiBenedetto as Kasey Kahne's full-time NASCAR Cup Series replacement for the 2019 season.
Eighteen-time Cup race-winner Kahne moved to the small LFR team for this season after losing his Hendrick Motorsports seat, but decided to retire at the end of the year and then had to cut his campaign short due to symptoms of severe heat exhaustion.
While Regan Smith will continue as Kahne's stand-in to the end of 2018, 27-year-old DiBenedetto will then lead LFR next season.
The team has also announced that it will switch from the Chevrolet camp to Toyota, and become affiliated with top team Joe Gibbs Racing.
LFR's partnership with Toyota Motor North America will include support from Toyota Racing Development, which will build the team's engines and provide technology, data and technical assistance, and it will now run JGR chassis.
"I can only begin to explain how fortunate I am to be joining LFR," said DiBenedetto.
"The thought of being reunited with Toyota and the folks at TRD is just unbelievable for me and my family.
"This is the biggest opportunity of my life and it's a dream come true to be a part of a team that continues to elevate their programme at the highest level of NASCAR.
"No words can describe my gratitude to everyone who believes in me.
"I've had to fight so hard, the old-school way, to get here and that will always make me appreciate this amazing opportunity."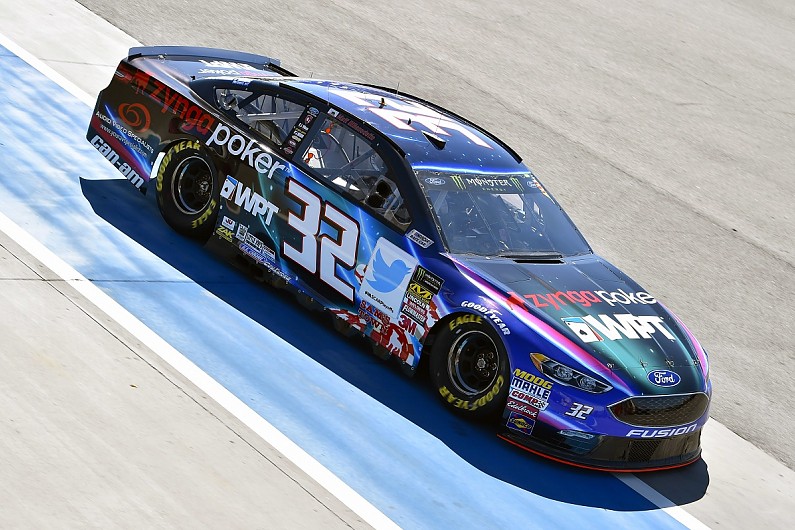 DiBenedetto is currently in his fourth season of Cup racing, having spent two years with the now-defunct BK Racing before moving to Go Fas Racing.
His best career result so far is a sixth place at Bristol last season

He announced last month that he was leaving Go Fas at the end of the season and "taking a leap of faith".
Team owner Bob Leavine said he believed DiBenedetto would be a "tremendous addition" to his organisation.
"It's a tremendous feeling to know that we're also able to announce our alignment with JGR and TRD for next season as well," Leavine added.
"Obviously they're both first-class organisations and proven winners, so for us to be able to align with them is a huge step.
"I'm excited as we continue to work ahead for 2019 thanks to getting Matt as our driver and Toyota as our manufacturer."