Dale Earnhardt Jr says he has been assured by doctors he can make a full recovery from his concussion-related symptoms and will eventually resume NASCAR Sprint Cup racing.
Doctors have now traced the trigger for Earnhardt's illness to a crash in the Michigan race in mid-June, with symptoms developing gradually over the following fortnight.
He stopped racing after the Kentucky round a month later, when he consulted neurologists as he suspected issues initially believed to be allergy-related were linked to the concussions he had suffered in two accidents in 2012.
There has been speculation that his condition could be career-threatening, but the 41-year-old said his current expectation was that he would be able to race again after suitable therapy.
"It's a challenge, but we've got some great doctors and I really believe and trust what they're telling me," he said at Watkins Glen on Friday, as he attended a race for the first time since his diagnosis.
"They tell me without question that I'm going to be able to get back to normal.
"I just have to do what they tell me. There's about two-to-three hours of physical and mental therapy I do every day.
"Not a lot of fun, some of it's pretty mundane, but it really stresses your symptoms."
Earnhardt said he had been encouraged to work on "exposure" techniques and carry out activities - such as visiting crowded and unfamiliar places - that would provoke the symptoms, which include anxiety and balance difficulties.
The Hendrick driver will miss at least the next two races, and said he was not yet at a stage where he could predict a return date.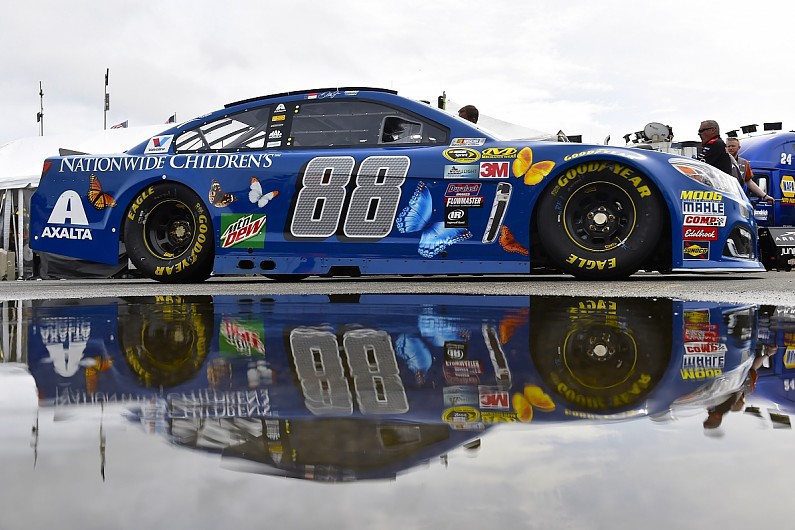 "My doctors have a good understanding of my history and what I've been through and with their own personal knowledge to give me a clear understanding of when I'll be ready to go back and get in the racecar," said Earnhardt, who hopes NASCAR will relax its testing rules so he can assess his condition in the car before committing to a racing return.
"Our intentions are to get cleared and get back to racing. Just taking it one evaluation at a time.
"We hope and expect that when we go back for the next evaluation, we'll be symptom-free and can start to see a timeline develop.
"They're typically every two, three, four weeks.
"The point right now is to get healthy. I'm not thinking about 'what ifs'.
"We went into this with the intention of getting back in the car. I think that's a possibility and so do my doctors.
"My doctors feel great about the opportunity that I'll not only feel healthy again, but they can make my brain stronger to withstand these common events.
"The event at Michigan that they've tied this to, that shouldn't have been a concussion."
Earnhardt's former team-mate Jeff Gordon has come out of retirement to stand in for him at Hendrick until he is ready to return.
Autosport has produced a standalone special magazine to celebrate our 70th birthday. All current print subscribers will receive a copy for free. To order your copy of the 196-page Autosport 70th Anniversary issue, please go to: autosport.com/autosport70th