Nelson Piquet is enjoying his new life, living the American dream.
The so-called Singapore Grand Prix crash scandal that put a death sentence on his Formula 1 career is now behind him. He doesn't mind talking about it, admitting he did wrong in that infamous 2008 race. He has moved on.
"I was very young, I was by myself, I had no managers, I had no parents [there]," recalls Piquet. "I was a 23-year-old kid living a very different life, under pressure, and yeah I think it was a mistake. I'm sure if I could go back I never would have done it. I would have dealt with things a bit differently."
Three years on, Nelsinho is winning races again - just as he had done on his way to Formula 1 during his Formula 3 and GP2 days. He is now trying to succeed where other big names coming from F1 and IndyCar have failed to make an impact.
America's most popular form of racing is where he is making a name for himself and Charlotte, NASCAR's Mecca, is his new home.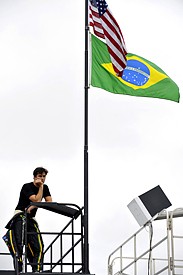 Piquet is reinventing himself in a very different racing world © LAT
Ever since he first arrived in the States, the Brazilian has acknowledged that this form of racing required a very humble approach even if he was landing there from F1.
After 61 stock car races in the US, more than twice the number of grands prix he started for Renault, Piquet is still a couple of steps away from NASCAR's top series, the Sprint Cup. He has had to knock on doors to find sponsors and although Brazilian and other international companies have backed his American foray, it hasn't come easy for the son of a three-time world champion.
Last season he started to prove he belongs in NASCAR in only his second year running full-time in the Truck Series. He scored two victories, both on ovals, first at the ultra-fast Michigan, where he combined speed with strategy and fuel-saving tactics to claim his maiden victory. Later he drove to Victory Lane again at Las Vegas following a last-lap pass for the win, in true NASCAR-style.
Before all that he had won from pole at the tough Bristol half-mile in the regional NASCAR K&N East Series and then in June he made the most of his road-racing background to claim victory in the Nationwide Series at Road America.
All added, Piquet won in every series he competed in last year.
"I couldn't be happier," says Piquet convincingly. "We're winning races, I'm with a great team, living in a great place - really, really happy. Considering everything I've done before, coming over here I think I'm doing OK."
Last year Piquet drove for Turner Motorsports, the outfit that eventually went on to win the championship with James Buescher, the team owner's son-in-law.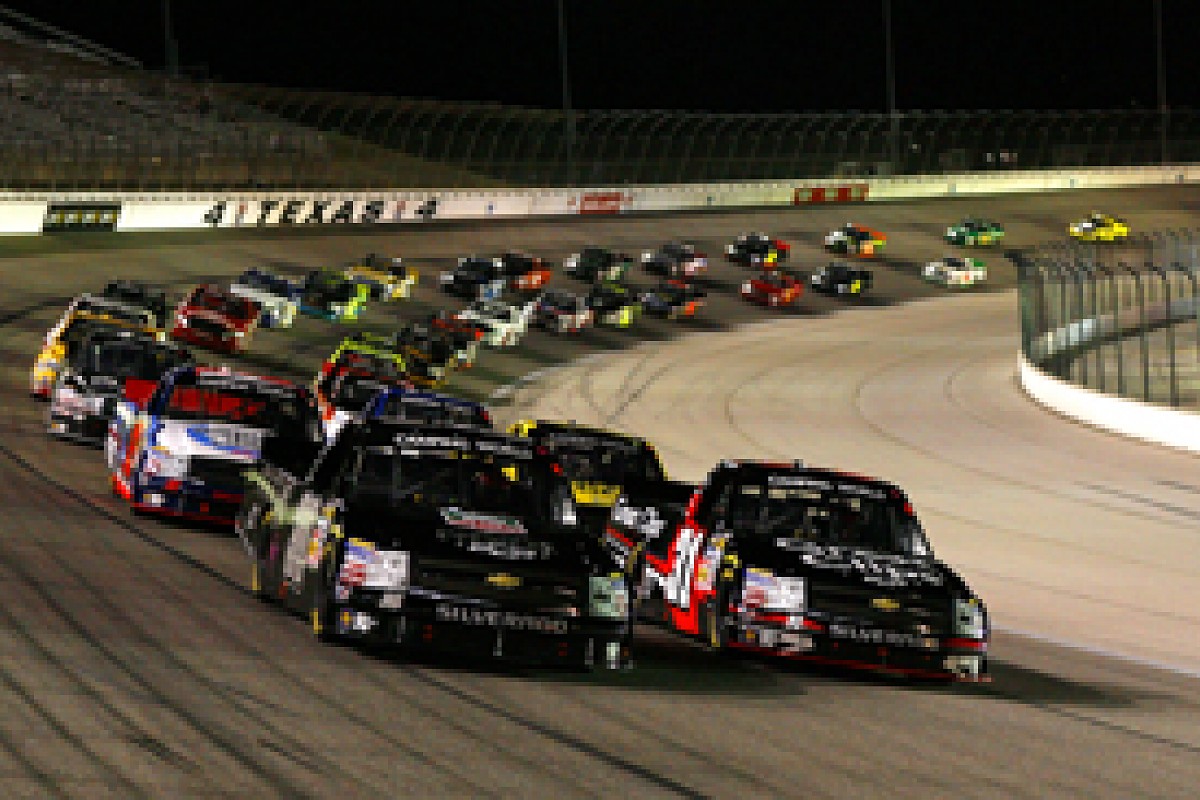 Piquet and team-mate Buescher lead away at Texas Motor Speedway © LAT
It was Buescher's fourth season in the series and four victories along with a very consistent display gave him and team owner Steve Turner their first NASCAR title.
Piquet's numbers were not that far off Buescher's, only that he had more bad days than his team-mate, counting five non-finishes.
As far as speed goes, nobody matched Piquet for pole positions: four times during the year he led the field to the green flag at the start.
Juan Pablo Montoya, who was a title contender during the 2009 Chase for the Sprint Cup, has yet to win on an oval in NASCAR, although besides a short spell in the Nationwide Series in his rookie season, the Colombian has only raced at Cup level.
Despite having won at three different ovals, Piquet knows well where his achievements stand when put into perspective.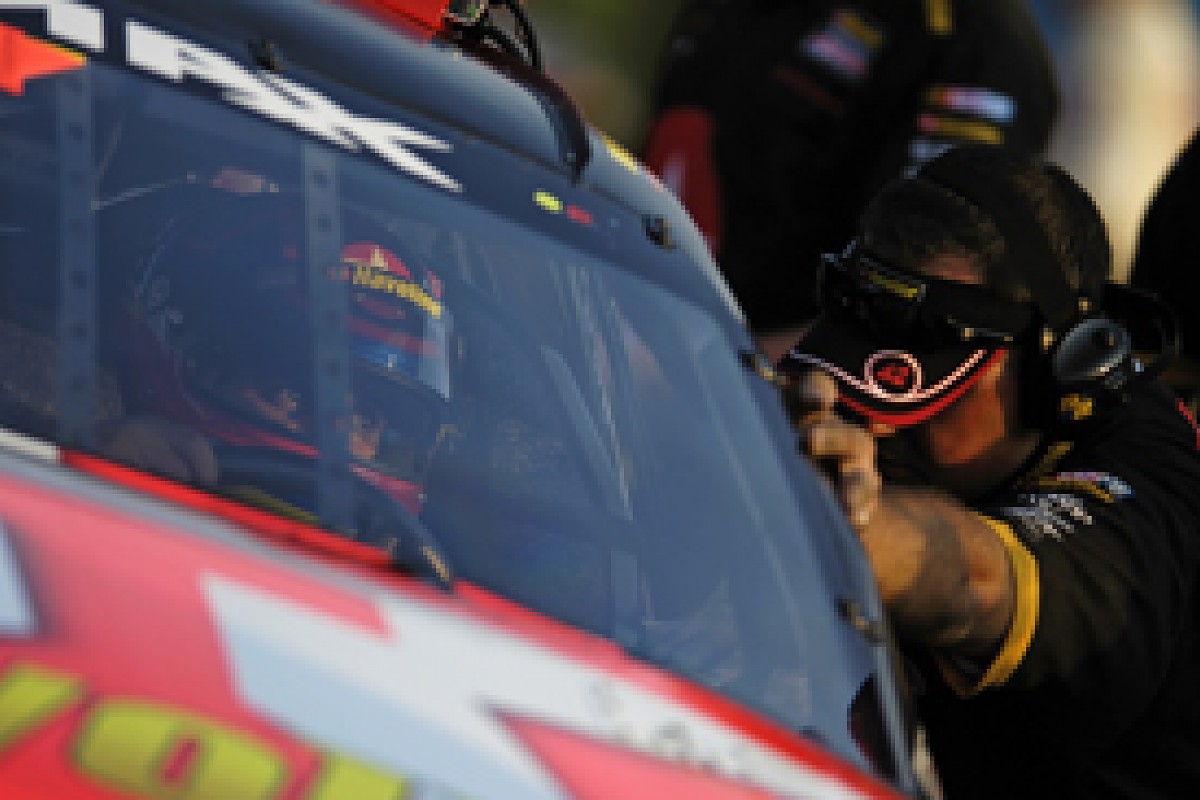 The fresh-from-F1 Montoya had a very brief apprenticeship before arriving in Cup in 2006 © LAT
"In a certain way, the level that I'm at, it suits me," says Piquet. "I'm sure that if Juan Pablo would've done a few seasons in Trucks he would've won a few races.
"But I think I'm the kind of driver who wants to be winning; I want to be in a good team, I want to have the chance to win every race I enter... I know when you reach Cup it's a bit different."
This year Piquet hopes to move another step up the NASCAR ladder and, although his credentials are already good enough to at least attempt a Cup debut, he doesn't see the need to rush it.
"I want to be in Cup when I'm ready, when I'm prepared, when I have a good opportunity with a team," he says.
"I don't want to force my way in with a sponsor. I want a Hendrick or a Joe Gibbs or a Roger Penske to say 'Hey, we're interested in you, come up.' That would be my dream."
A drive with a team capable of at least winning races in the Nationwide Series is Piquet's immediate goal, and recent changes in his management team have opened some big doors ahead. Looking beyond that, he wants to let his roots grow in NASCAR.
"I would like to spend my life over here," he says. "I want to be in the sport for a long time. I want to establish myself, I want to win races, win championships, be the first Brazilian to be really successful over here and make a life out of it."