Heading into the final weekend of the NASCAR Sprint Cup season Jimmie Johnson finds himself in familiar territory, albeit faced with a rival that he doesn't seem to have the measure of just yet.
The five-time Cup champion arrives at Homestead on Sunday morning with a chance of adding a sixth trophy to his cabinet.
Even he would admit that his chances are slimmer than they were two years ago, when he overhauled Denny Hamlin's points total at the finale to snatch the crown away from the Joe Gibbs Racing driver.

His hopes of winning the 2012 title took a big hit at Phoenix last weekend, when he crashed heavily due to a deflating right-front tyre and was classified 32nd.
That result put Penske Racing's Brad Keselowski in full control of the destiny of the title. Keselowski doesn't need to win at Homestead to take his and Roger Penske's maiden Cup title. His 20-point advantage means a 15th-place finish will do the job regardless of what Johnson can muster at a track where he has never won.
Keselowski, the 2010 Nationwide Series champion, has strung together a near faultless run during the first nine races of NASCAR's Chase for the Sprint Cup, an 11th-place finish at Charlotte his worst result of the series' annual end-of-season play-off.
You'd have forgiven Johnson for already acting defeatist, but speaking at Thursday's pre-race press conference at Homestead (with Keselowski sat just inches to his right), he reminded all present of the events that unfolded at the Fontana IndyCar finale in September.
If your short-term memory is bad or you have no passion for IndyCar, here's a brief recap. Will Power - another Penske driver - started the race 17 points clear in the title fight and was on course to wrap things up when he inexplicably hit the wall and handed the glory to rival Ryan Hunter-Reay.
Keselowski (2) has a decisive points advantage over Johnson © LAT
"To be honest with you when I got home and slept on it, I kept thinking of the Fontana race and the finale there," Johnson said.
"It seemed like it was a given who the champion was going to be and things turned out quite different. That's just one example of many championship battles that take interesting turns.
"To back that up even more is the question that if I had some bad luck, why couldn't he?
"Ten races clean? It's possible it can happen, but it's also possible it won't. I found some optimism in that and for some reason I have a feeling too and I want to believe it."
That was Johnson's way of putting the pressure on his rival before a wheel turned at the 1.5-mile Florida oval. However 28-year-old Keselowski didn't seem to be taking any of that. He smiled and joked with the media, genuinely enjoying the moment while Johnson looked more stone-faced.
"He may handle it perfectly, but at some moment the pressure will hit," Johnson said in the aftermath.
"And the same for his team and everybody that has a crucial responsibility and role on that race car and if anybody slips, makes a mistake, doesn't get a wheel tight, whatever it may be. Everybody feels the pressure and we'll see how things happen from there."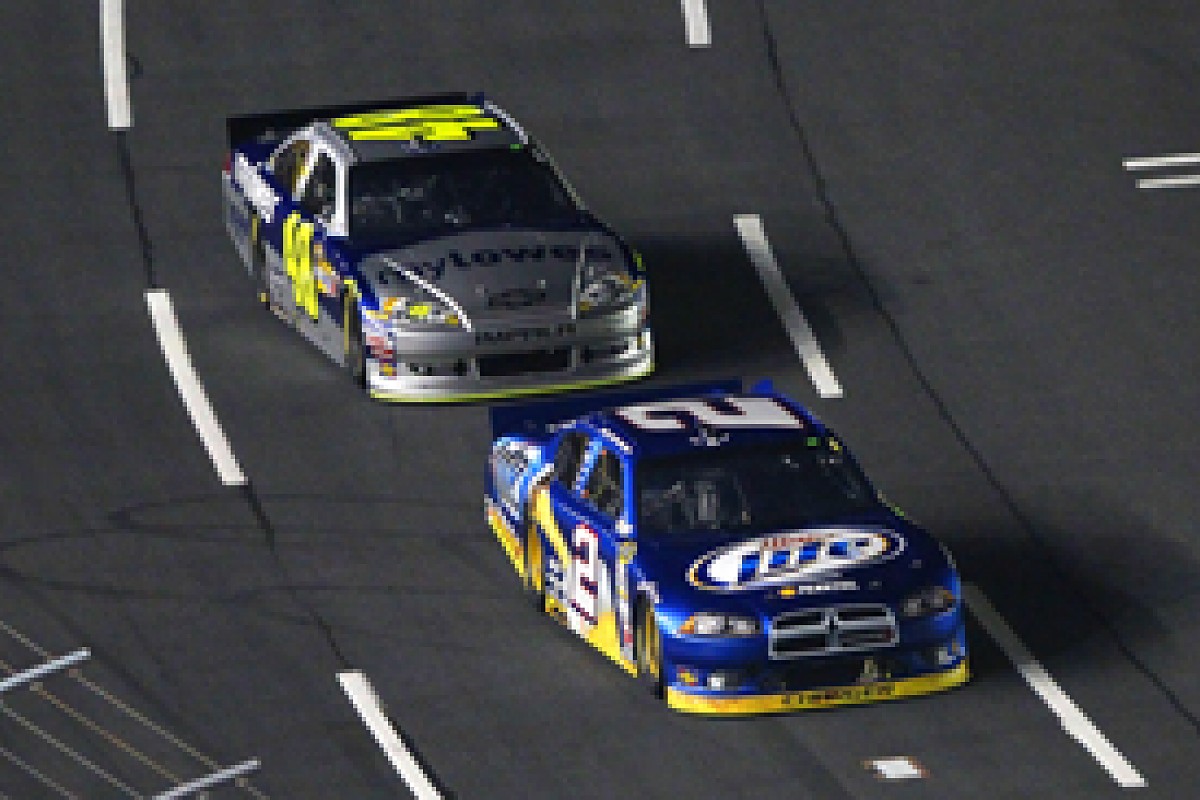 Johnson's first title came at Homestead in 2006... © LAT
For the past nine races Keselowski and his team, led by crew chief Paul Wolfe, have shown their best, just as Johnson's Hendrick Motorsports crew have done in years gone by.
The crew hit it off at Chicagoland, Keselowski winning the first race of the play-off. Although statistics stacked up against his chances, Wolfe and co rewrote their numbers at many tracks, delivering impressive performances that kept Keselowski in close contention.
When Johnson slipped at Phoenix, they were right there to make the most of it. Twenty points may look like a comfortable margin; it's that Johnson would try to manage if he was in control.
Instead, Keselowski approaches the most crucial race of his life with the same mindset that has taken him to where he stands now.
During Thursday's press conference, he reminded journalists of the 1988 Monaco Grand Prix, where Ayrton Senna crashed out of a 55s lead after ignoring calls from the McLaren team to slow down.
"Well I think the example I used of Ayrton and what happened to him at Monaco in 1988 was an example of what happens when you adapt your game to somebody else and you get ahead of your comfort zone," Keselowski said.
"Bad things happen that way and it shows the importance of focusing on what you've done to be successful to that point. What we've done in being successful is being aggressive. We've taken shots to win races and I foresee us doing the same here in Homestead."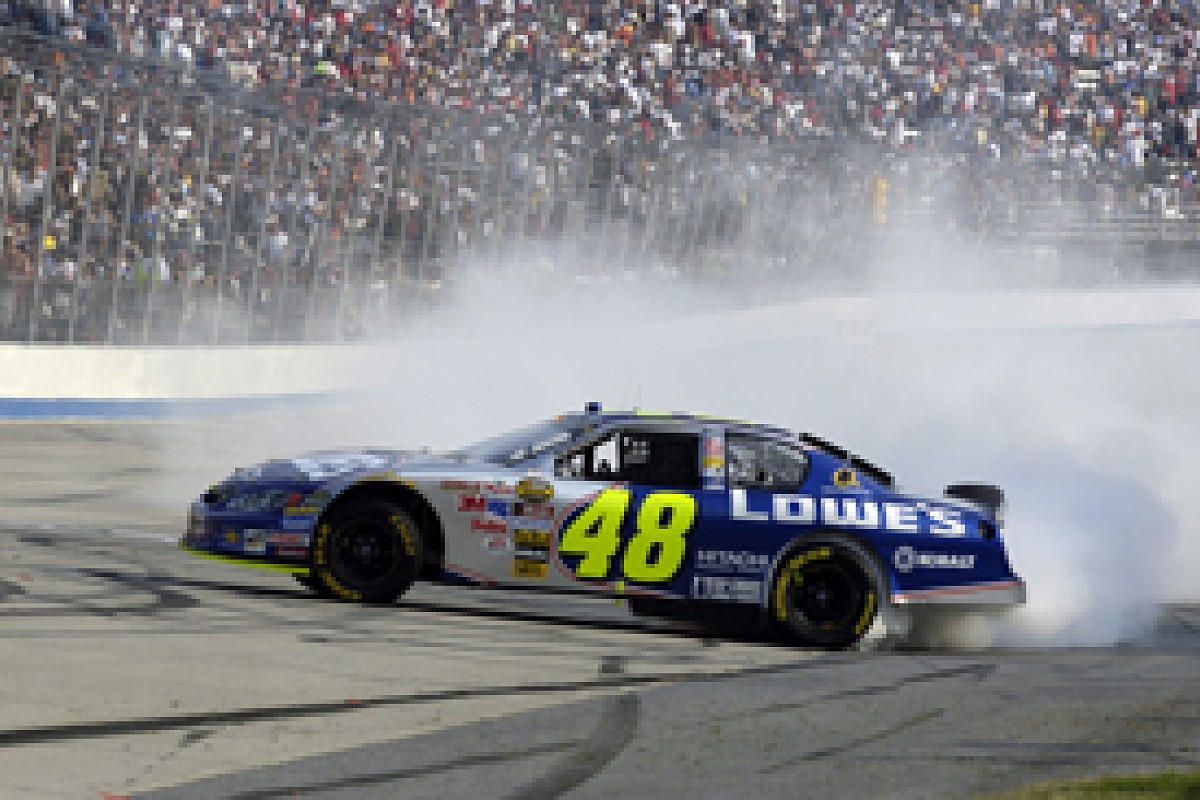 ...and he's relaxed about his hopes this time © LAT
Keselowski followed his motto and put it to good effect in Friday's qualifying session, where he beat Johnson by delivering his best performance of the Chase, putting his car third on the grid while Johnson ended up a disappointed 10th.
It was the fourth time in the last 10 weeks that he had beaten the Hendrick driver on a flying lap, admittedly not one of his strong suits.
"There's always pressure," said Keselowski after the session. "There was pressure all year long.
"I don't feel drastically more than I have usually. But the pressure is what makes it worth it. That's part of what makes it special, what makes it mean something, so I'm not going to try to run from it. But I can deal with it very well."
Keselowski was later promoted to second on the grid thanks to polesitter Joey Logano's Saturday practice incident that led to him switching to his back-up car and losing his top qualifying spot.
Following the final practice session of the season, where Keselowski was once again ahead of his rival, he faced the media for the last time before D-Day and said he was in a "focused race mode" before answering the first question.
He didn't smile as much as he had on Thursday or Friday. His answers were shorter than usual and said he planned on doing a lot of "focusing" on what he needed to do to get the job done.
That and "maybe Tweeting."
It was a mood reminiscent of the first time this writer had the chance to talk at length with Keselowski. The scene was the Penske hauler at Watkins Glen, with material for an upcoming AUTOSPORT feature the primary objective as the driver looked set to clinch a wildcard Chase entry.
His time was limited and he seemed to want to rattle through the questions as quickly as possible so as to resume his duties. Despite this his professionalism remained utmost throughout and his answers were straight to the point.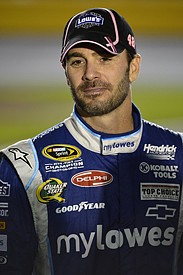 Paul Wolfe has been a key man in Keselowski's season © LAT
That weekend he finished second to Marcos Ambrose, despite having injured his left ankle badly in a testing crash only weeks before.
It was one of many weeks where he overcame adversity, something he has done many times in his racing career.
On Saturday night at Homestead it wasn't the pressure showing, but his focus on a goal, a lifetime ambition that is now within grasp.
Keselowski has had tougher tests in life than managing a 20-point lead into a championship finale and although fate could still dictate otherwise, as he has admitted, in a few hours he could be crowned as NASCAR's newest champion.
He'll be quick to tweet on Sunday evening if that happens, just not from his car this time.