Tony Stewart labelled himself as the underdog entering the title-deciding NASCAR Chase for the Sprint Cup. He'd stumbled during the initial 26 races, and even did so during the 10-race play-off, but he fought back every time. Carl Edwards' consistency through the year - which was ramped up even further during the last 10 weeks - just wasn't enough to stop Stewart.
There was little indication that 40-year-old Stewart, the last driver to win a title before Jimmie Johnson's five-year reign started, could be so emphatic in the Chase. After all, he had failed to win a single race in 2011 before the 10-round finale started. His Stewart Haas team wasn't in an ideal situation either from an organisational standpoint, and a few weeks before the play-off he had gone on record saying his team wasn't worthy of a place in the title battle.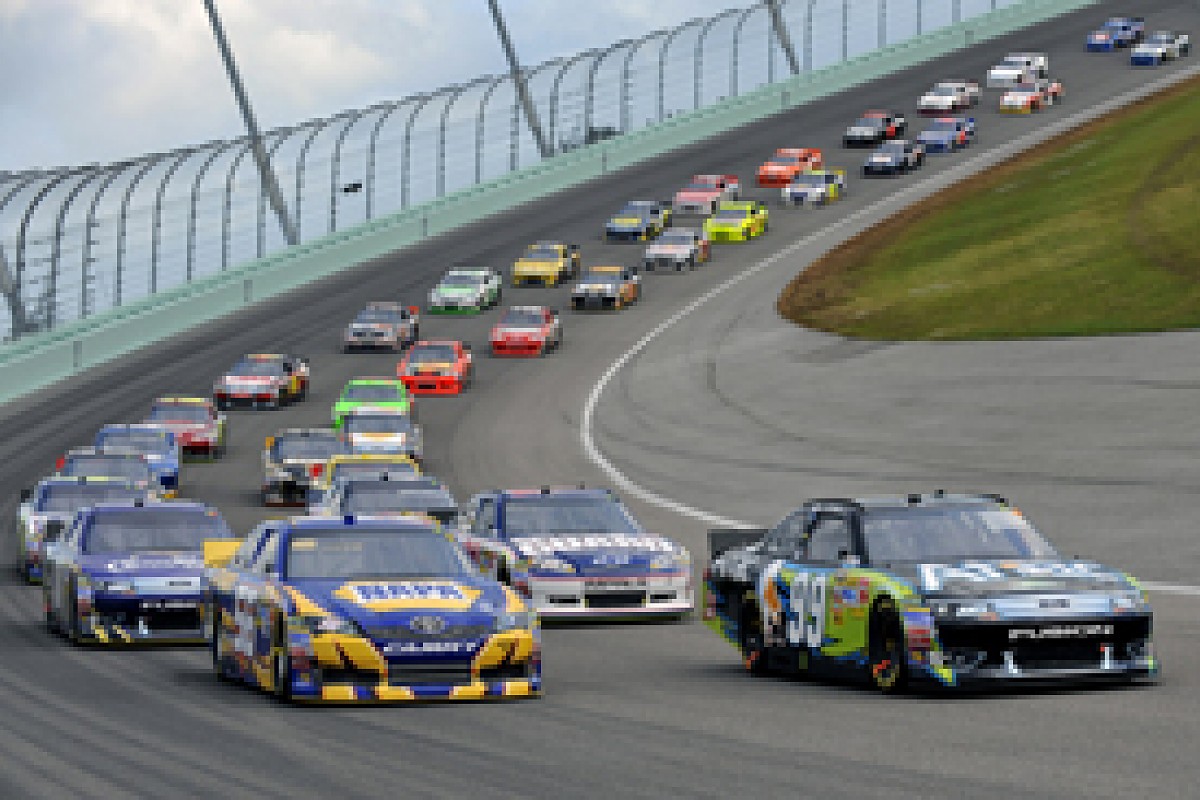 Early on at the Homestead finale, Edwards (r) was still leading the Chase © LAT
But then he started off with a bang, winning the first Chase event at Chicagoland, then winning a second one a week later at New Hampshire. For the next three weeks his results went from terrible to solid, until he scored back-to-back wins again, categorically beating reigning champion Johnson at arguably his best track with a rare overtaking move around the outside at Martinsville.
Texas portrayed the head-to-head battle that would unfold from then on with Edwards, as they rose above the field not only in points, but also in terms of on-track performance.