Not even Carl Edwards' spectacular trademark backflip after his second win of 2010 in the season-finale at Homestead drew enough attention to what was a stellar way to wrap up the year, the Roush Fenway driver taking back-to-back wins at Phoenix and Homestead when the top drivers of the series were peaking.
Edwards was left doing his acrobatics under the cloud of smoke left by Jimmie Johnson's burnout celebration on the front stretch of the Florida track, following his record-beaking achievement of claiming a fifth consecutive NASCAR Sprint Cup title by finishing second to Edwards in that race.
But as the sun came out on a new season last month at Daytona, Edwards was back in full swing. He was runner-up to upset winner and Nationwide Series team-mate Trevor Bayne in the Daytona 500, he then started from pole position at Phoenix the following week, before an incident following contact with Kyle Busch left him with a poor score. He bounced back a few days later at Las Vegas where he came out on top after Roush cars had set the pace through practice and qualifying.
Putting some numbers on it, Edwards has won three of the last five Cup points races but looking deeper into it, Roush built and powered Ford Fusions have won four of those. They have been at four different tracks, namely Phoenix, Homestead, Daytona and Las Vegas. You could argue that Edwards' win at Phoenix in 2010, his first since Homestead 2008, came through his skills at fuel-saving tactics, but that victory came after he had been fastest in every practice session and started from pole position.
So there you have a track that rewards good mechanical grip, two intermediate ovals where aero performance is key, and Daytona where power is at a premium and aero is also crucial in terms of generating the least possible drag. Cooling also became a factor under the new style of racing in two-car tandems, in which Ford drivers seemed capable of being the 'pusher' for longer, proving they had something with their FR9 engine that other manufacturers simply didn't have as much of.
Rewinding back to 2008, Edwards was Johnson's main challenger for the title until an ignition box issue at Charlotte basically ruined his chances of getting to Homestead with a realistic chance of being champion. He was then tipped as the obvious favourite for 2009, but instead he failed to win a single race after taking nine victories in the previous season. He still made the Chase, as he did again in 2010, but almost two seasons went by without backflip celebrations. His Roush team-mates had some victories in between, Matt Kenseth winning the first two races of 2009, Greg Biffle doing so at Pocono and Kansas in 2010, but they were few and far between.
So it's not like Edwards or Roush were completely off the pace, but the team wasn't really on top of its game like it had been and there was a clear dip in its performance. Since Kenseth won at Fontana early in 2009, it took until August 2010 to see Biffle driving into Victory Lane at Kansas - a long drought right there. Granted, there was Jamie McMurray's win in the autumn of 2009 at Talladega, but that was very much an isolated event at a restrictor-plate race.
Carl Edwards' late-2008 successes were followed by a win drought © LAT
Edwards' win at Homestead 2008 came in the same week when NASCAR announced new testing restrictions which some teams were able to deal with better than others, as simulation tools, like seven-post test rigs and windtunnels, suddenly took a leading role in development. When that happened, Roush teams started getting sideways.
"If there was one thing that we were probably way off at, it was our simulation programme," says Robie Reiser, long-time crew chief to 2003 Cup champion Kenseth, and now general manager at Roush Fenway Racing. "Starting in 2010 we had five different simulation programmes and we had the cars with five or six different types of geometries in them. About mid-season we said 'okay, enough of that, we're going to go to one simulation tool, we're going to put the cars all in one set of parts, and we're going to run.' That's probably what helped us get the thing turned around."
Bernie Marcus, a German who works as Ford Racing's aerodynamicist in the ARC wind tunnel at Indianapolis - formerly used by Reynard - believes the team's issues had to do more with mechanical grip struggles rather than shortcomings on the aero side.
The current front suspension layout on Cup cars is a complex system to get working properly as it drives away from the traditional set-up used for years. A lot of work needs to be done on getting the right bump stop settings in the damping, while also getting other values spot on to provide the most grip and a good feel that gives the driver confidence.
"They were probably a little bit off track in the suspension side, on the front suspension area," says Marcus. "I don't think it was an aerodynamic issue. Also, the new FR9 engine was coming on stream and it also took a little while to get that going."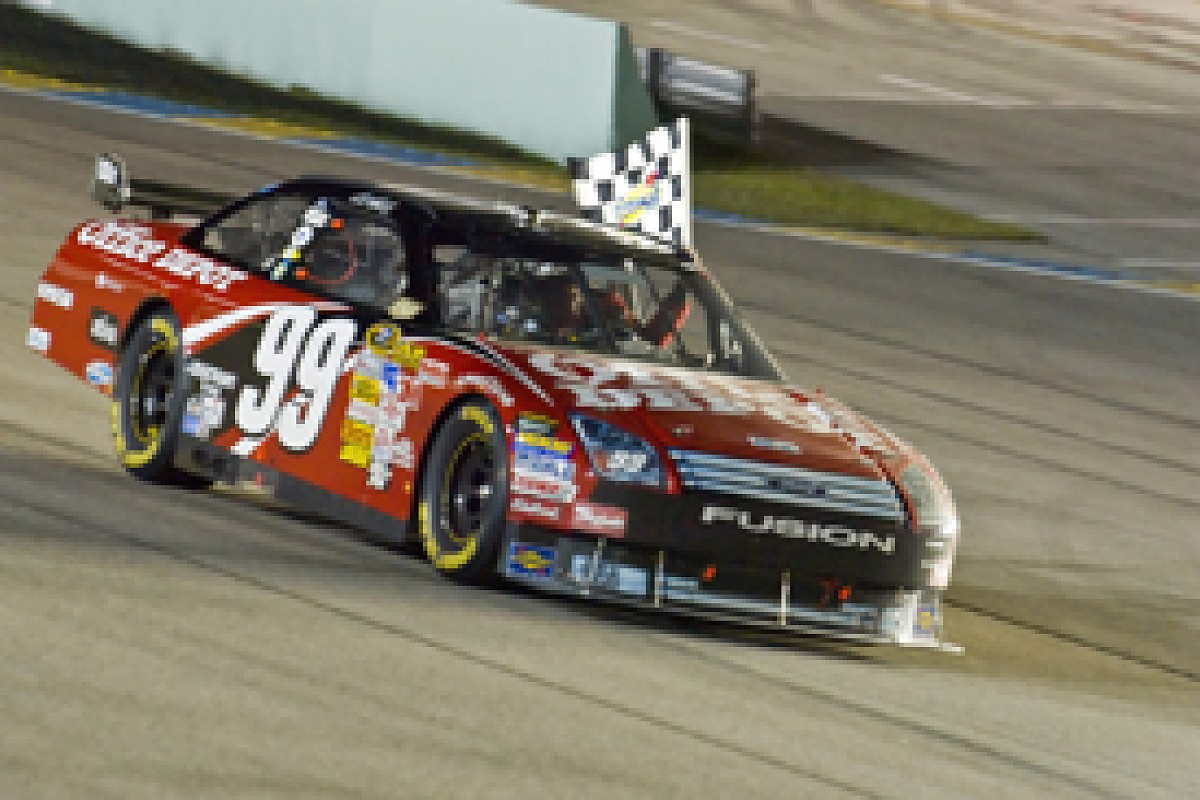 Having Kasey Kahne in a Petty Ford helped Roush get back on the pace too © LAT
Getting correlations right was part of turning the team's fortunes around but getting a new, bigger pool of information also helped. When Richard Petty Motorsports switched from Dodge to Ford for 2010 it received cars built by Roush but operated by a group of people new to manufacturer. Kasey Kahne became a Ford driver for example and along with his crew chief Kenny Francis they brought different ideas to the table, and although it took a while for Roush to benefit, it clearly did in the end.
"There's no way you can get two companies and put them together and not get a lot from each side," says Reiser. "It was a big plus combining two programmes and finding some common ground to make it work because they had a lot of good ideas on their side and we had a lot of good things on Roush's side and we were able to combine them. Whenever you can do something like that, it's always going to be a plus."
As Marcus points out, the new Ford engine took some time to fit in the jigsaw. It was first run at Talladega in the autumn of 2009 by Kenseth and David Ragan, but in a very conservative mode. It would only come in full effect for Ford teams until last summer, when FR9 Roush-Yates engines were fitted to every Ford Fusion on the Cup grid.
"We had ran the FR9 full-time since the July race in Daytona 2010, and we'd run it sporadically prior to that but as we got into the later part of the season last year, we had a consistent, proven out engine package," says Ford Racing engineer Dave Simon. "We were able to start pushing the capabilities of the engine because when we first rolled it out we ran a very conservative package in the engine. We needed to get it out there, be safe with it."
Since the engine was first unveiled before the start of the 2009 season, Doug Yates placed particular emphasis on the powerplant's cooling system. Downforce on Cup cars can be either marginally increased or decreased on the run by placing more or less tape on the grill, which sits on the lower part of the nose. However running more tape will have a knock-on effect on cooling, as less air will be fed to the radiator, so if you're able to have a more efficient system that cools as much with a lesser volume of air, you can reach a better compromise between downforce and cooling.
"For us the cooling system was a priority, no doubt," says Simon. "We were coming from a 35-year-old design, which was a 351 Cleveland cooling system. It really was not up to the level that our competitors were for the last few years.
"So when we did the FR9 we did really pay attention to that but at the end of the day and beyond that what we wanted to do with the FR9 was make sure that it was capable of handling the temperatures the cars needed to run at. Is it a major advantage to our competitors? I don't know, but it's doing what we want it to do for us."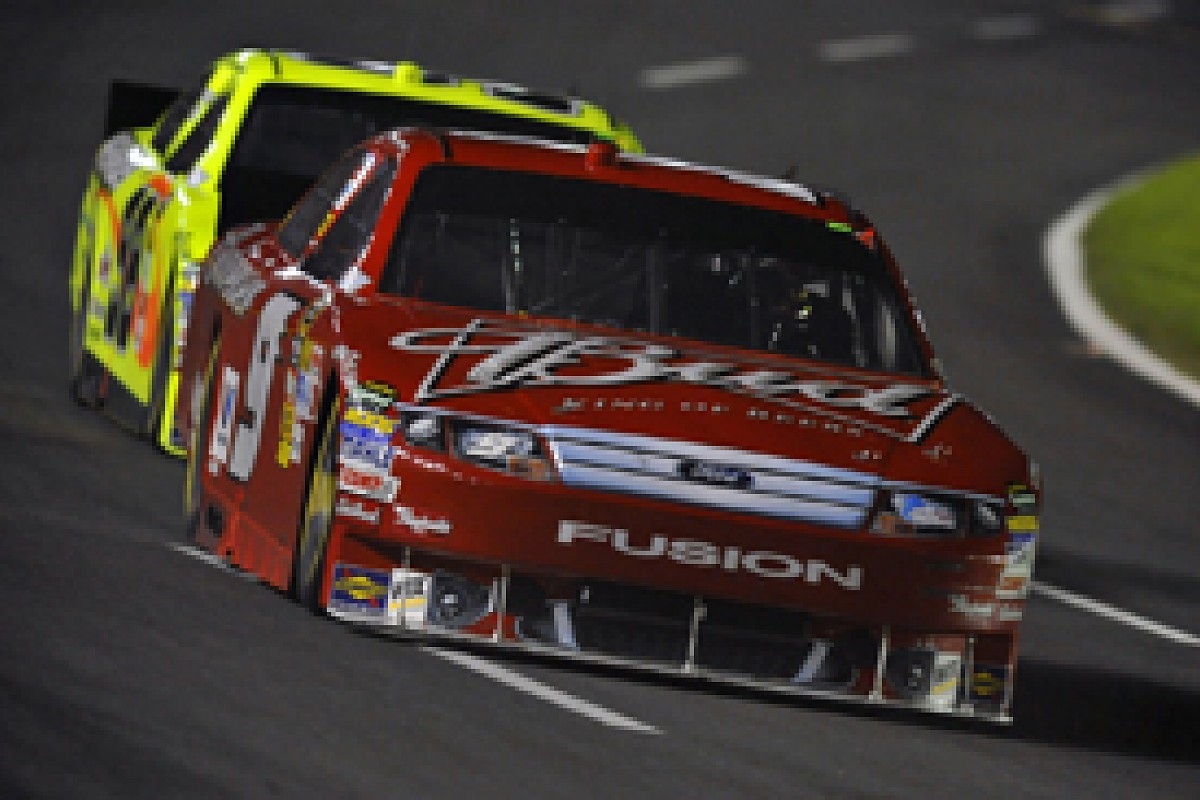 Roush power propelled Trevor Bayne to his remarkable Daytona 500 win © LAT
Daytona left no doubt about Roush Yates engines having a plus on that department, while they clearly proved they're not behind on the horsepower, which Simon claims they have been able to increase by a "healthy" amount over the past year.
But then what about translating their pace from the end of last year into the start of 2011, with NASCAR introducing a new nose on Cup cars? It certainly has seemed more of an improvement than carrying on what they had last year, as Reiser comfirms. Although the noses on Cup cars look almost identical in shape, there are subtle differences from a Ford, to a Chevy, a Dodge or a Toyota. Manufacturers have some input on setting parameters for the ultimate shape, but then NASCAR has the final say as with every word in the rulebook.
"I think last season the Fords were a little bit behind on that and when we went to [the new nose] Ford spent a lot of time on the new upper nose and then what NASCAR gave us for the lower nose surely helped our programmes," says Reiser.
"All the manufacturers meet with NASCAR and talk about it collectively. The only thing that was different for us was because Ford was one of the first companies to submit the upper nose, NASCAR allowed us to even up what they call the F5 template, which is the width of the nose and that helped us quite a bit with our cars."
Ford's aero man also points at the new nose design as a clear source of improvement in performance, even when admitting the numbers involved are very small. In NASCAR world, however, any gain that can be translated into performance cam move teams many places up the pecking order.
When Roush Fenway cars drove their first laps at Vegas two weeks ago they were immediately quickest, proving a step had been made. For the second week in a row as well, a Roush driver had set a new track record and it wasn't Edwards but his team-mate Kenseth, not a man who usually makes the most of qualifying. For him to be able to set such a lap, there must have been plenty of confidence on his car. That and the Roush-built Petty cars also running in the mix there, showed how sizable the team's improvement over the winter had been.
"Basically there's actually a new lower nose and then we did a new upper nose also," says Marcus, who reveals there's at least two days of windtunnel testing every week for Ford's NASCAR programme, mainly with 40 per cent scale models.
"Those two things really combined have given us a little bit more downforce and a better aero balance in the cars. With the lower nose we've done quite a bit of work in the cooling system and that's been a big improvement also. It's a combination of those things put together."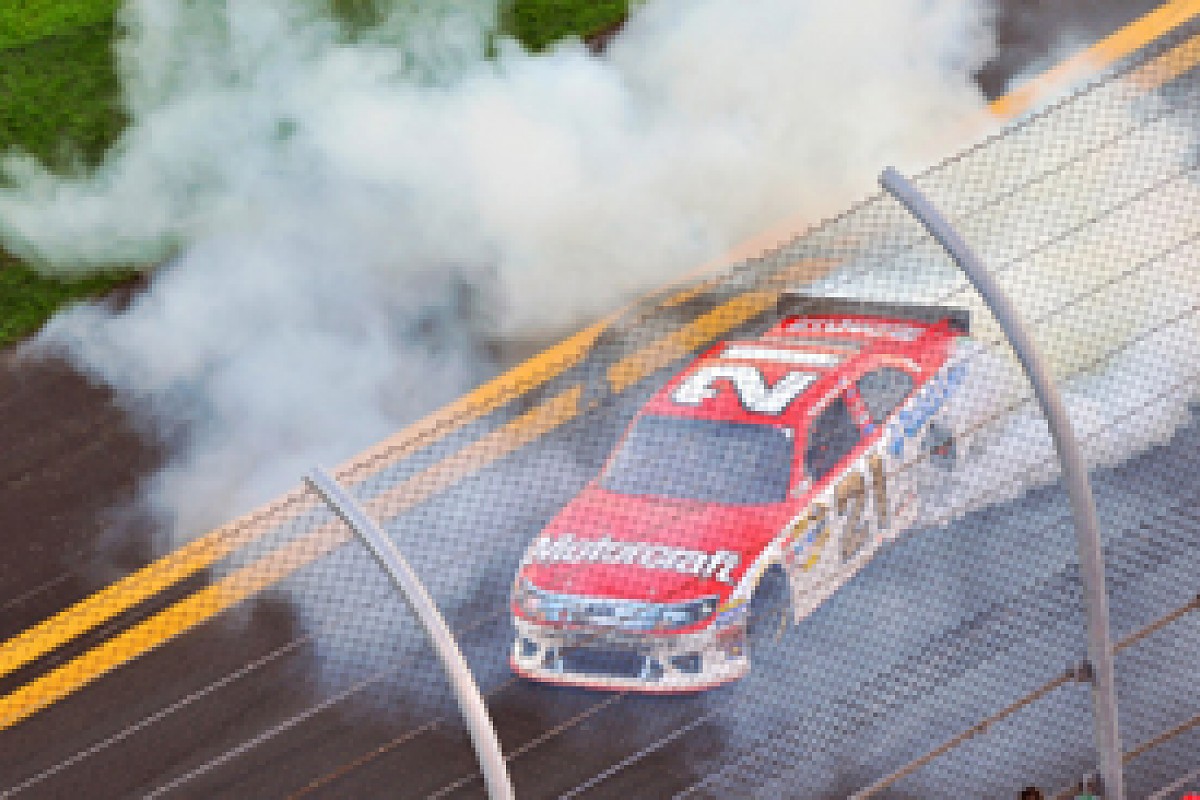 Edwards is a crucial part of Roush's success © LAT
Looking at Ford and Roush's upswing it's hard to think any of the team's drivers would want to leave any time soon and lose the momentum they are rolling into. 2011 is contract year for both Edwards and Biffle, and while in the latter's case there has been clear indication that a new deal is imminent, there hasn't been much talk of Edwards going elsewhere. After all, there isn't an opening at Hendrick or Gibbs and even if there was one at Richard Childress Racing - which doesn't seem likely either for the time being - it would be a major upset to see him leave Roush.
Edwards provides the spark at Roush, while his team-mates Kenseth and Biffle lay a strong foundation of proven consistency. In an ideal world, Daytona 500 winner Trevor Bayne would be the perfect addition to the team's roster, but it may only be a matter of time before that happens. He's already a Roush driver in Nationwide after all, and drives Roush machines for the Wood Brothers in Cup.
"Right now as I look at our programme, except for the judgements we made and running over things on the racetrack our Fords have never run better," says Jack Roush. "I can't wait to see how things unfold. I am really excited about what we have in front of us."
And rightly so.