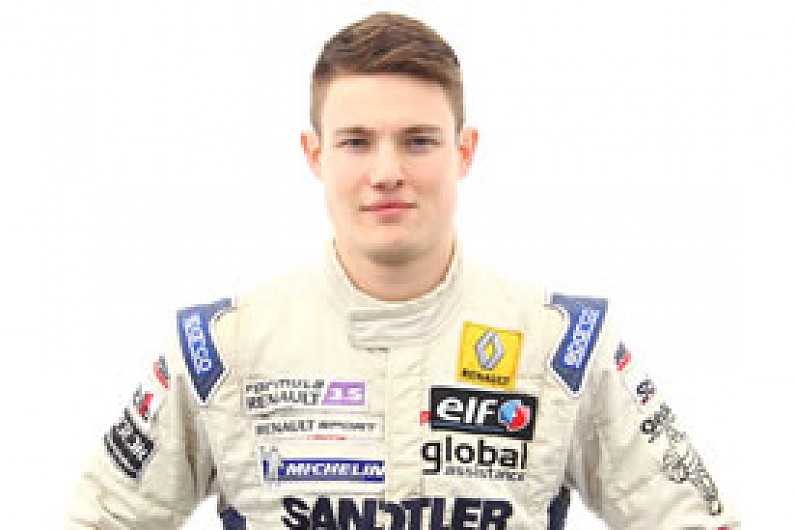 Formula 2 race winner Christopher Zanella will switch to Formula Renault 3.5 for this year, filling the second seat at ISR.
The Swiss driver, who has finished in the top three of F2 for the past two seasons, joins Sergey Sirotkin at the Czech team.
"This is a really great opportunity for me and I'm looking forward to starting the season," said Zanella.
"ISR has shown many times that it is an excellent place for a young driver to work and I intend to make the most of this opportunity."
Team boss Igor Salaquarda added: "I am very satisfied to welcome this driver who we believe is ready to race in a demanding category like Formula Renault 3.5.
"The kilometres of testing that we did together today [Tuesday] in Barcelona confirmed his ability to the team."
ISR fought for the FR3.5 title last year with Sam Bird, and it recently recalled the Mercedes Formula 1 test driver to help with its pre-season testing programme.
2013 Formula Renault 3.5 line-up so far:

Tech 1 Racing               Nigel Melker      Mikhail Aleshin
Arden Caterham              Pietro Fantin     Antonio Felix da Costa
Fortec Motorsports          Oliver Webb       Stoffel Vandoorne
ISR                         Sergey Sirotkin   Christopher Zanella
Lotus                       Marlon Stockinger Marco Sorensen
Carlin                      Jazeman Jaafar    Carlos Huertas
Comtec Racing               Daniil Move       Lucas Foresti
International Draco Racing  Nico Muller       Andre Negrao
DAMS                        Kevin Magnussen   Norman Nato
P1 Motorsport               Will Stevens      Matias Laine
Pons Racing                 Zoel Amberg       Nikolay Martsenko
AV Formula                  Arthur Pic        Yann Cunha
Zeta Corse                  TBA               TBA