WRC: Interview with Toni Gardemeister

---
By Mark Glendenning, Australia
Autosport-Atlas Writer
When Ford plucked Finn Toni Gardemeister from Skoda before the 2005 WRC season began, his team was heavily criticised for signing an 'unproven' driver line-up, and the 2005 year was deemed a waste of time. Four rounds into the season, Gardemeister is fourth in the Championship standings, having scored points in every round. Mark Glendenning talked to the Finn, about his commitment to the team, the comparison with Skoda, and the pressure of being written off
It's been an eventful few months for Toni Gardemeister. The Finn, who turned 30 last month, was plucked from Skoda by Ford during the winter to replace the Peugeot-bound Markko Martin. M-Sport, which runs Ford's World Rally Championship program, immediately found itself on the receiving end of criticism for signing an 'unproven' driver line-up (with Gardemeister being joined by young Czech Roman Kresta), and 2005 was written off in some circles as a 'interim season' for the team before the cars had even turned a wheel.
So how did Gardemeister approach the start of his fourth full year in the WRC? Second place in Monte Carlo, third in Sweden, and two rounds in, he was suddenly leading the title. A combination of a few driving errors and the flu meant that Mexico was less kind - although Gardemeister still escaped with some points - and after the fourth round, last weekend in New Zealand, he's equal fourth in the standings, with 20 points. Not bad for an 'interim year'...
MG: Did you surprise yourself with how well you started the season?
Toni Gardemeister: "In the tests, I had already found that the car is very easy to drive, very nice. I was a bit surprised that we were leading the Championship after two events, but I was sure before the season that in Monte Carlo and Sweden and these events, we could get good results. Before Monte, I was quite sure that we could be on the podium. No problem. Then Mexico was not such a good event for us."
MG: You say that Mexico wasn't so good, and you made a couple of mistakes and you had the flu and so on. But you still scored points. If you can have a bad weekend and still come away with points, that must be an encouraging sign?
Gardemeister: "Yeah, OK. If we can get some points even at the bad events, then for sure it is very good for the end of the year. If we have some problems or I do not have good pace or something and we are still in a position to fight for some good points, then at the end it should be good. But for sure, at some events we need to try to push like hell and try to get more podium places. And that is our goal, to get at least a few more. How many, I don't know."
MG: You mentioned that you liked Focus as soon as you started to test it. In what areas is it most different to the Skoda Fabia?
Gardemeister: "Compared to last year, for me, the car is more... balanced, I would say. You know, better in how it behaves. Before, the car was a little bit unstable. And also, the main thing is, on the rallies, our car is quite reliable at the moment. We don't have any big problems. Last year, we always had some small problems, and that was the main problem with last year's car. On some stages we were very quick, but then on the next stage you'd get some problem and you'd lose time."
MG: When Ford first announced that you were joining the team, they attracted some criticism for taking you on. Did that put any extra pressure on you to prove yourself at the start of this year?
Gardemeister, smiling: "OK. I have always trusted myself that I could be quite fast and that we could win events. I wasn't so scared to start the year, for sure. I don't have any pressure for that."
MG: When you first joined up, you told the team that you wanted to work in the workshop with the mechanics. That's a bit unusual for a works WRC driver...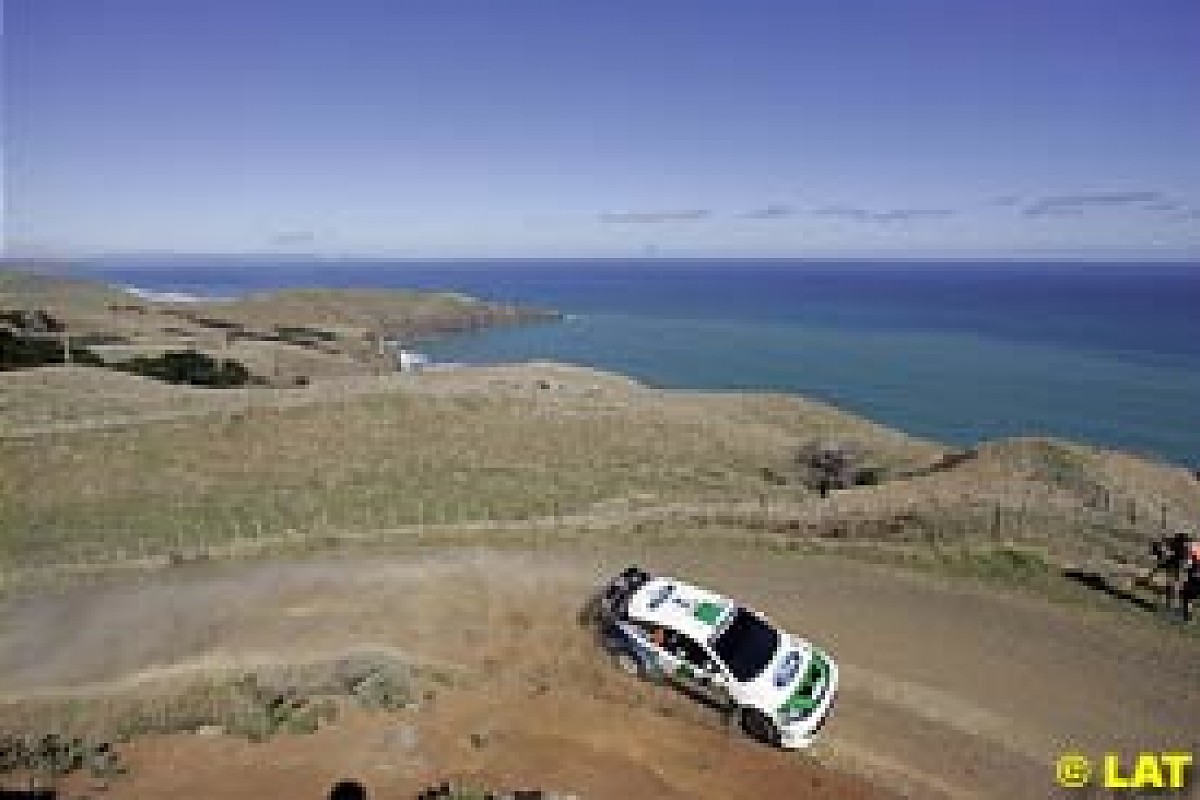 Gardemeister: "It's not so usual, for sure. But it's very good to go to M-Sport and work a little bit like a mechanic. You can learn to repair the car a bit, and also you have the possibility to meet the boys, the mechanics and other people on the team. It helps to build up friendships.
"And also, we had quite hard training sessions in England. We were running and biking every day, for a few hours at least. It was a good time, for sure, and I think we will continue it this year. At some time, we will go back to England and do the same."
MG: The team must appreciate seeing that their driver is willing to get in and get his hands dirty?
Gardemeister: "Yeah, for sure. It's good. Malcolm (Wilson, M-Sport boss) liked that we did that, and I think that the team also liked it."
MG: And it helped you to learn a bit about the car prior to Monte Carlo?
Gardemeister: "Yeah. What we worked on there was the right way to repair the car, because there are easy things that you can fix in a rally. You don't do the difficult things by yourself on the rally, because normally you don't have any spare parts and you have limited tools. Easy things we can do, and for sure it helps if something small breaks on the car. You know what you should do, and what the problem was."
MG: This year sees you move into a team leadership role. Are you enjoying the extra responsibility?
Gardemeister: "Yeah, why not? (laughs). For me, it's the same - I could be the second, or third, or first driver. For me, it's all the same. I don't really care so much."
MG: Are you able to offer much help to Roman (Kresta)?
Gardemeister: "Yeah, I give help to Roman, and Roman gives help from his side. He is very good at technical things. And I give tips to him about what I think, and he does the same for me also. It's very good to work with Roman, he is very open."
MG: He looks like he can be very fast, too.
Gardemeister: "Yeah. I have always known that he is very quick. OK, at Monte I was a little bit disappointed because before the season I was thinking that at Monte, he could be very quick. Normally he has been very quick there, but I think this time he was a bit nervous. But then I was surprised at his speed in Sweden - he was quick there. But I have always known that he is fast. If he can get his head OK and have some good rallies, he will be very quick this year."
MG: What do you see as the strengths and weaknesses of your team, and also those teams around you?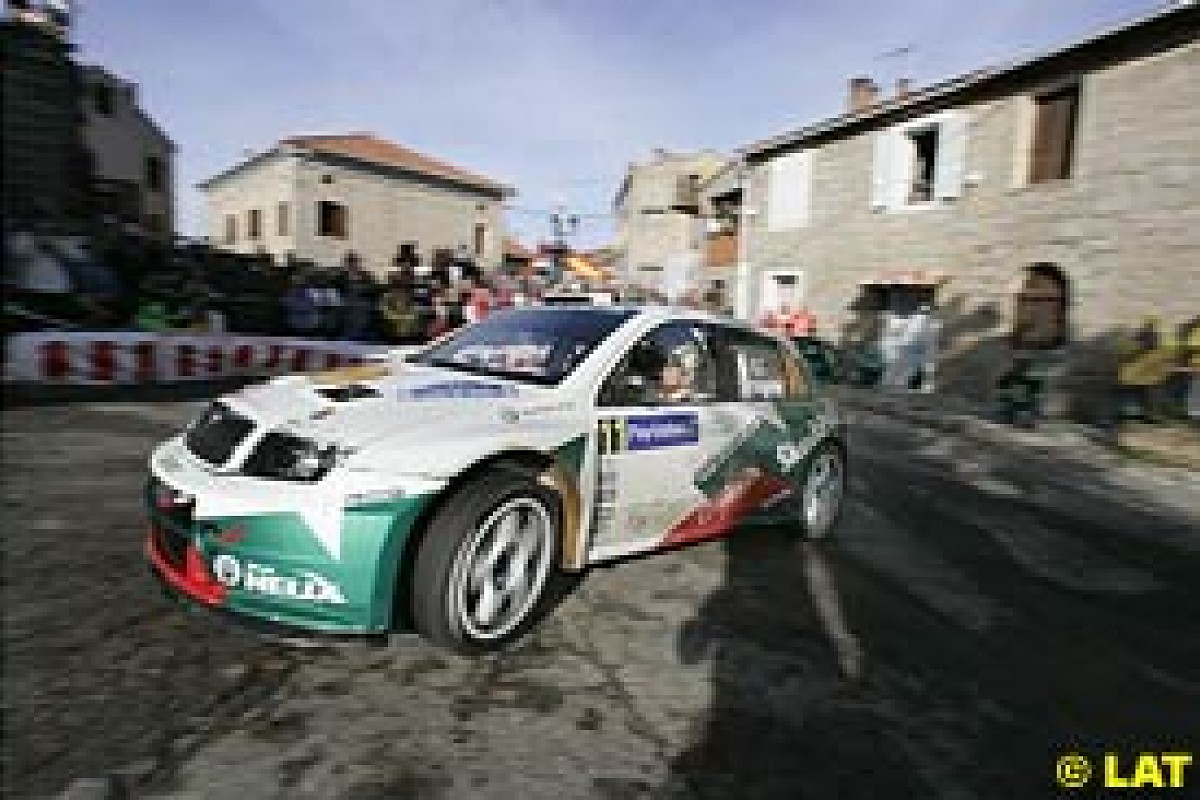 Gardemeister: "The strength of the French teams is that they have very good engines at the moment, I think. They are very quick on that side. I don't know what else. The strength of our team is that the car is very reliable, and very quick on the tarmac. It's quick on most surfaces. The team has done very good work to try to avoid a lot of problems, and that helps for sure. The weakness of my old team was that there was no checking of the parts - they'd put old parts on many times, and that ended up costing us a lot of time, for sure.
"And another strength of the French teams is that they have a much bigger budget than everybody else, I think. They can spend the money and do everything in a big way. And Subaru is strong, too."
MG: Given how evenly-matched the top teams are this year, is this season's Championship going to be decided more on who turns up and drives better every weekend, rather than who is in the best car?
Gardemeister: "That's true. Every car has improved since last year, that's for sure. Everybody is at the same level. But when you are in motorsport, always the machine is a big thing. But you also shouldn't make many mistakes in the events. If you do something wrong then you can lose so much. I think it's 50/50.
"But yes, this year the best teams are more close than last year. Last year, I think the gaps were bigger. If you want to win the title, I think you can retire maybe once or twice, maximum. Not more. You always have to get some points. But I think you also have to win some events. Or at least, be on the podium many, many times. You don't have a chance to win the title if you don't do that."
MG: How important is this year for you, in terms of your career? Is this a critical year for you to continue in the WRC?
Gardemeister: "Oh yeah. Actually, every year has been the same. Every year has been very crucial for us! But this year is very important, because I have a one-year contract at the moment, and next year two teams will finish. Maybe there are some new teams coming but still, it's difficult. But I am quite confident that we can get good enough results to show people that we can stay in the business."