Just a week ago, Stoffel Vandoorne was pondering the potential for drivers to attract Formula 1-entry levels of career momentum by fast-tracking through the junior ranks.
The 20-year-old had been referring in large part to the textbook progress of former Formula Renault 2.0 sparring partner Robin Frijns, who took a bow at the recent Sauber Formula 1 launch.
But intriguingly, Vandoorne had also allowed himself to indulge in a brief 'what if' scenario, reflecting on what could happen should he succeed Frijns and lift this year's Formula Renault 3.5 crown.
The reigning Formula Renault Eurocup champion was perhaps being guarded: Vandoorne has made headlines in recent days for bagging an F1 tie-up of his own. On Monday, the man who secured Frijn's coveted FR3.5 seat at Fortec was announced as the latest signing to the McLaren Young Driver programme.
"These things are usually one-year deals," explains Vandoorne of his budding involvement with McLaren. "But McLaren has its own philosophy, they say they are going to support me, and if I do well there's no reason why that should not continue. On the other side, should a young driver not get on at McLaren, they are free to leave."
It's hard to envisage an aspiring driver opting out of the Woking team's rarified talent pool, which stands as a trio completed by Eurocup racer Nyck de Vries and fellow FR3.5 competitor Kevin Magnussen. Vandoorne's relationship with the team has commenced with a series of fitness assessments, and he is naturally keen to immerse himself in the opportunity.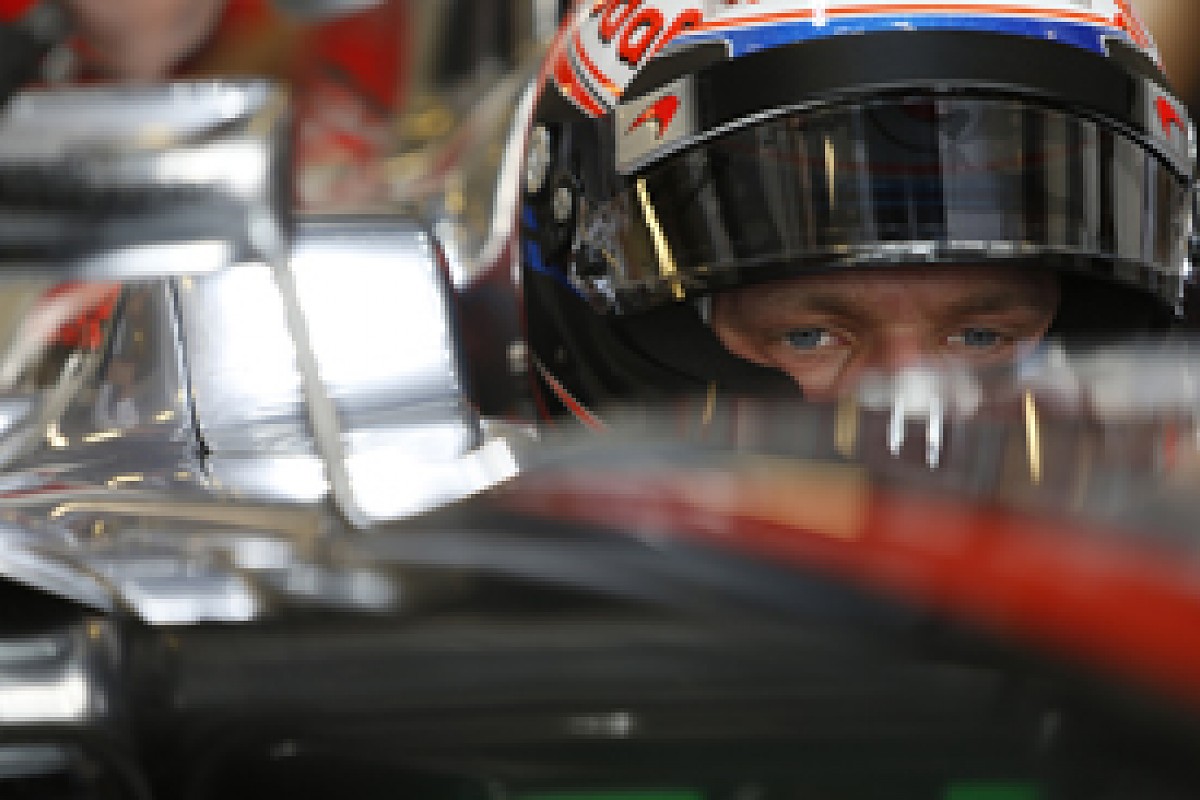 Magnussen has already tested McLaren's F1 car. Vandoorne hopes he will be next © LAT
"Where I place myself now is between Nick and Kevin," assesses Vandoorne. "Even if I am driving in the same series as Kevin, I am actually one year behind him, because he has already driven for one year in World Series. Kevin has done the young driver test for McLaren and some simulator work. I hope if I perform well then they can use me for such things too. It would be good for my own experience to get really involved with a Formula 1 team."
McLaren's support extends beyond regular driver training. Technical assistance is offered to all three of its protege's teams during race weekends. Vandoorne, however, is quick to point out Fortec's formidable abilities.
"If, for example, Fortec were to have a problem during a race weekend, we can always get in contact with their engineers," says Vandoorne carefully. "That's very interesting for the team, but McLaren also understands that teams of the calibre of Fortec, Carlin and DAMS know what they're doing."
That faith and praise is reciprocated. In the wake of Vandoorne's fastest time at the final FR3.5 test of 2012 at Motorland Aragon, Fortec's FR3.5 team manager Jamie Dye was quick to draw comparison between outgoing driver Frijns and his new recruit. The Northamptonshire-based team is set to return to Alcaniz for the first collective test later this week.
"Stoffel is a very mature driver and has adapted pretty well," considers Dye. "I am fairly confident he will be the top driver at Motorland when we walk away from there.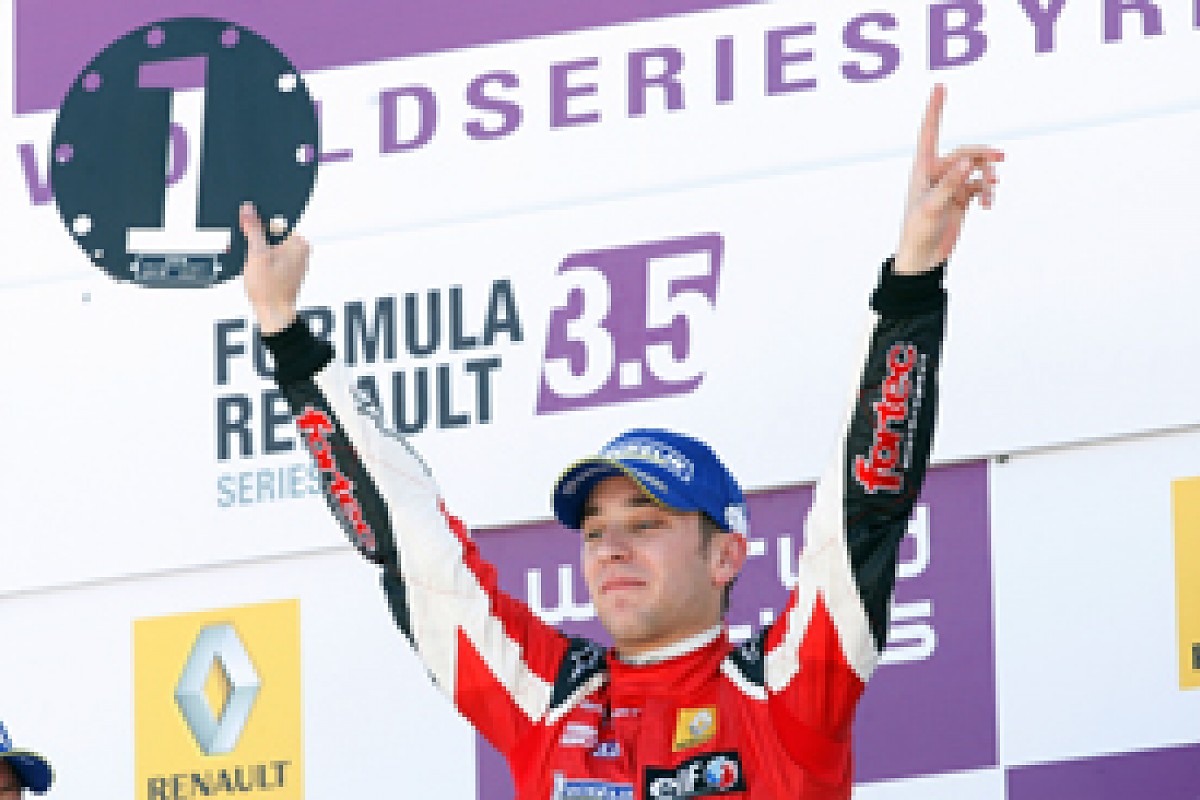 Fortec celebrated plenty of success with Frijns in 2012 © LAT
"Both he and Robin have very similar driving styles. They both came from Josef Kaufmann Racing and both seem to be fast in the same type of car. Nothing is taken for granted, but we are fairly sure we can go out there and fight hard with Magnussen who is in his second year and blindingly quick and [Antonio Felix] da Costa who has obviously had a mega second half of 2012."
The seeds of Vandoorne's interest in racing were sown when his father was commissioned to design a restaurant at an indoor karting track in Flanders, 15-20 minutes away from the family home. The six-year-old Vandoorne was soon allowed to drive at his leisure by the facility's generous boss.
"I started enjoying it and always wanted to go back," recounts Vandoorne. "Then the owner bought me a little go-kart and, whenever I wanted to drive, I could always go."
A lack of funds delayed a move into the serious world of two-stroke outdoor karting until relatively late and initially restricted competition to just three or four races a year.
But by the age of 16, in 2008, Vandoorne was crowned Belgian national champion in his maiden season of KF2. The runner-up spot in the world championship was sealed the following year, in which he also emerged as winner of the Royal Automobile Club of Belgium's influential 'Steering Wheel' competition, which inaugurates young drivers into its national team.
The annual event's format has been tweaked down the years, but in 2009, Vandoorne was one of between 50 and 60 kart racers invited to a selection process at Spa's kart track. Six finalists then moved onto Le Mans for a three day shoot out in Auto Sport Academy, nee Campus, cars.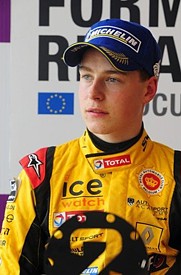 Vandoorne didn't have it easy in his formative racing years
The prize was around half the budget, 45,000 Euros, towards a season in the Auto Sport Academy's F4 1.6 Eurocup, which he dominated.
"Actually, the most difficult thing was making the choice to take up the prize. When you are not successful in cars, it is hard to continue unless you have a lot of money, which I didn't have. So I almost had to win the Auto Sport Academy to get the prize money to go into FR2.0."
Former racer Kurt Mollekens oversaw Vandoorne's first season in FR2.0 in 2011, and was left in no doubt of his compatriot's ability. "He is excellent - definitely," pronounces Mollekens, whose KTR team was undertaking its inaugural assault on the Eurocup.
Team and driver's lack of experience was evident in a score of zero from the opening five, of 14, races. But in the second half of the year, Vandoorne's points haul was matched only by Frijns.
"At the Nurburgring, Stoffel scored his first points, and from that point onwards he produced a better second half of the season than [Red Bull-backed men Carlos] Sainz Jr and Daniil Kvyat," recalls Mollekens. "He would also speak to you on the radio when he was setting hot laps as if he was standing next to you. He is not someone to get into all sorts of states to do the times, it comes naturally and he was as relaxed in the car as he was out of it."
An inquisitive approach towards the technical side of the sport and a strong work ethic are other key assets that Mollekens believes will contribute to Vandoorne's continued success.
"Obviously he is Belgian, and being in a Belgian team was logically easier, but he is by far the driver who took the most interest in the whole technical thing that we've ever had," says Mollekens. "He was in the workshop at least every two weeks, and I know that even when he was with Kaufmann and had to drive to Germany he did the same thing. He is eager to learn."
The move to Josef Kaufman Racing produced a fierce, season-long, duel with Koiranen Bros's star Kvyat. The title was settled in a dramatic, weather affected finale at Barcelona. Uncertainty over track conditions provided pre-race agony over whether to fit wet or slick tyres. Vandoorne's decision to mount dry tyres was swayed by a 16th place grid slot, as polesitting potential nemesis Kvyat was afforded the luxury of a less risky choice of wets.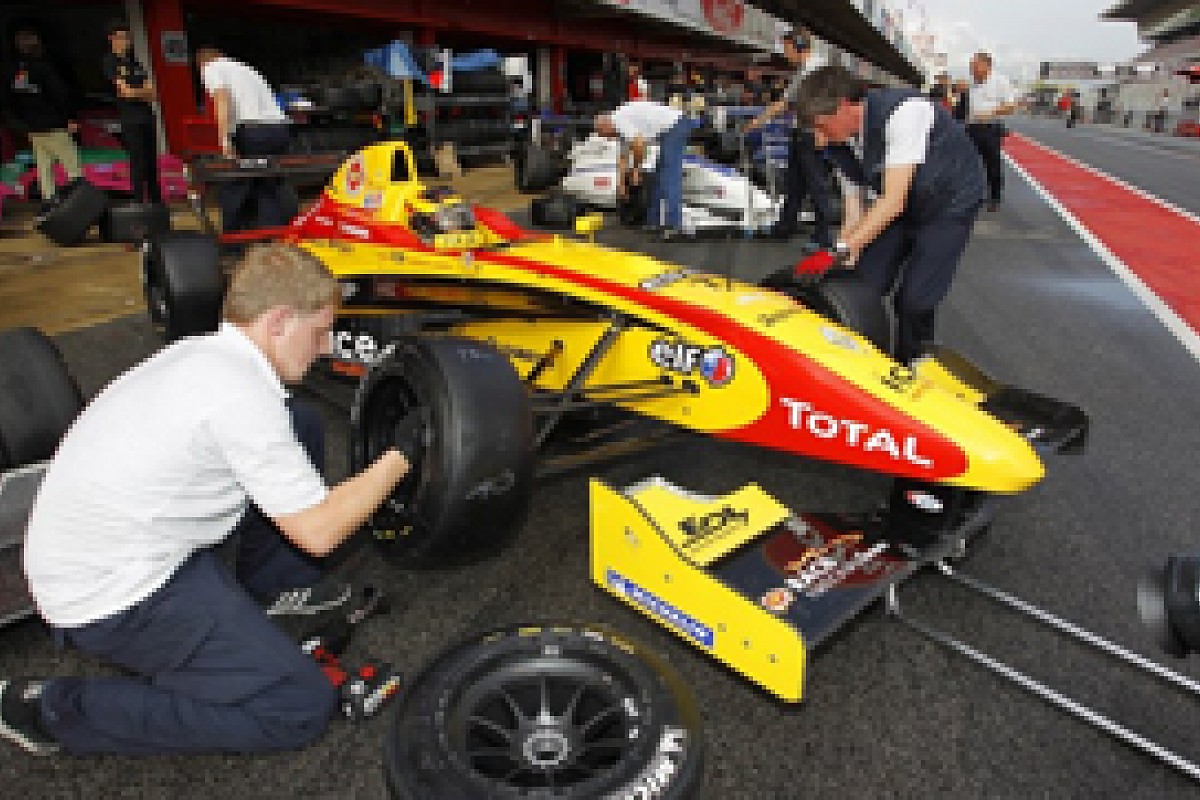 The Eurocup title decider came down to a tough tyre call
"If it had been normal conditions I probably would have lost it - certainly it was going to be very tight," recounts Vandoorne, whose championship hopes appeared shot following a race-ending accident with Steijn Schothorst.
"It was really wet in the beginning. When I crashed with Steijn I thought it was going to be impossible, as the track wasn't drying as fast as I hoped. But Daniil got a drive-through penalty for changing to rain tyres too late on the grid and fell back to third. Then the track started drying quickly and he got overtaken by the guys on slicks."
Despite the RACB's continued generous backing, Vandoorne admits that without the Eurocup's 500,000 Euro scholarship to progress into FR3.5, he is uncertain if or where he would be racing this year. But if any incentive was required to spur him on, Vandoorne need only view recent pictures of Frijns on stage at the recent Sauber F1 launch.
To that end, Vandoorne will be working at Fortec with Pieter Belmans, who has coached Frijns throughout the Dutchman's career. "He was with Robin every step he has made. I have worked with him already a bit when I drove with Fortec at the last Motorland test, so I am looking forward to getting the season started."
Despite Vandoorne's rookie status, Mollekens believes he will be a factor in this year's FR3.5 series. The former British Formula 3 runner-up is also adamant that McLaren has picked wisely.
"I hope Stoffel will be living proof that without family money, and by spending 35 000 Euros in your entire career - remember that was in karting - you can make it to F1." says Mollekens.
"That would end all this pay-driver talk bollocks. He has got here mainly thanks to the RACB. Just when the RACB might struggle next year to find the kind of budget you need for a second season of FR3.5, he has been picked up by McLaren.
"I really hope for Stoffel that in three or four years he might be in one of their cars."