Damon Hill, David Coulthard, Jacques Villeneuve, Jenson Button, and now Nico Rosberg. Sir Frank Williams has certainly done his bit in terms of introducing new talent to Formula One, and he's always been prepared to take a chance on a promising rookie.
As the list shows, more than once Williams also put his faith in nature rather than nurture, relying on the fact that speed is in the genes. So can Nico repeat father Keke's feat and one day bring Williams a World Championship? It would be a great story.
I first saw Nico in action at a soggy Zolder a few years ago, when he was racing in Formula BMW Junior. I can't tell you who he was up against, or even if he finally won the thing, but I do remember him keeping his head at a messy safety car restart, and pressing into the flag as his damaged front wing folded uselessly under his front wheels. It really was impressive.
Since then his rise through the ranks has been fast indeed, and while the surname provided the momentum - and he had the ongoing parental support that Hill and Villeneuve did not enjoy - he still had to do the job in the car. Paul Stewart, and more recently Mathias Lauda, had the same advantages, but the talent has to be there.
So too does the application. Over the last few seasons, Nico's name has been inextricably linked with that of exact contemporary Nelson Piquet Jr, and they enjoyed their first F1 outings with Williams back in 2002. The consensus is that while Piquet might have the more natural talent, Nico has made better use of his abilities and has worked tirelessly to improve. Smart, streetwise and articulate, he has everything he needs to get the job done. And he's a marketing man's dream.
Frank Williams admits that, even though he had already tested for the team, Nico wasn't really on his radar until the GP2 season was under way last year.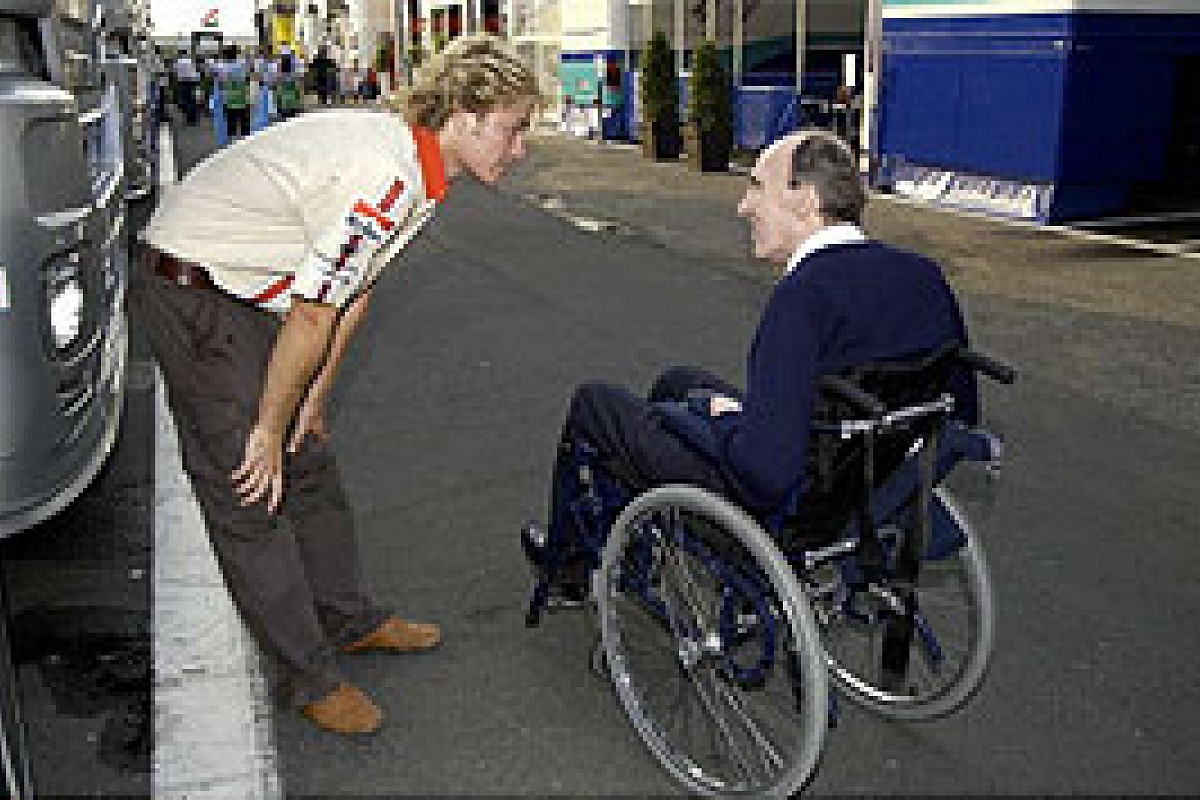 "I paid only slight attention to him until Barcelona, when I was watching the American guy [Scott] Speed - because a lot of Grand Prix teams would love to have a US driver. Sam [Michael] said 'you should watch Nico', and I said 'I'd watch Speed, if you don't mind'. Of course I watched Nico and he kept on putting up reds (i.e. fast laps on the screen) in his qualifying and his racing as well, so he was obviously worth watching all the time."
Nico and ART teammate Alex Premat surged to the front of the field a few races into the season. Their impressive pace inevitably aroused suspicions that the French team had found an advantage, unfair or otherwise, in what should have been a very closely controlled spec formula.
"They were superior, weren't they?" says Frank. "Yes, I did think about it a few times. That's a tightly knit circle, as is any one-make championship. If there's a touch of scandal or a possible scandal, it erupts; it's never silent for very long. I didn't hear a word last year about it. Nothing."
In fact, Frank expressed his doubts to Patrick Head, who was thinking the same thing. He went as far as calling someone in authority who ought to have known if anyone in GP2 could bend the rules, and received a negative response.
So Nico was the real deal. What really caught the eye was not just his qualifying pace but brilliant, aggressive race craft that suggested he had the sort of no fear approach that Frank and Patrick have always admired. And there were no doubts about the ability he showed in testing the FW27.
"I think he's going to be a real find for the future," says Head. "He seems to be remarkably mature for his 20 years. I think he's done 400 races, and to be 20 years and have done 400 races is pretty remarkable. And although many of those were kart races, anyone who's been to one of the top international kart races will know that it's very, very mean and competitive. I hope we manage to help him develop in what will be a very competitive environment, both in the car and out of the car."
That's a fascinating insight from Patrick, a man who - justifiably perhaps - has often been criticised for not pampering drivers, or doing anything as soft as helping them develop. However, one suspects that Rosberg will be no Heinz-Harald Frentzen.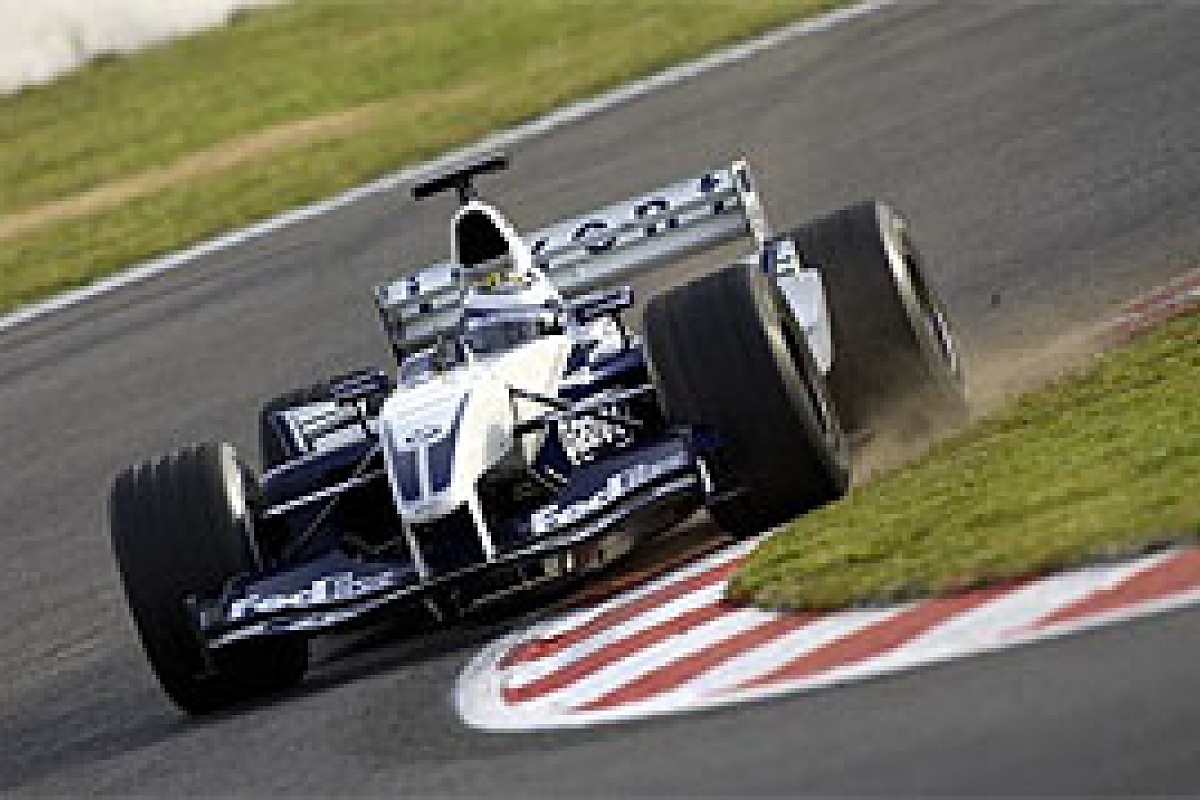 He has clearly made a strong impression on Head, and while those family ties must have helped, Nico is more than just a famous son, and what really impressed was his performance in a questionnaire the team gives to young drivers. His English language skills may have given him an edge over other candidates, but nevertheless he outscored everyone else who'd ever taken it by a significant margin.
"Although I would certainly like to credit Keke for much of that," says Head, "I think his mum has been pretty tough in making sure he concentrated on his education. So he's got a good brain - most drivers have got a good brain, but it's disciplined, and he knows how to use it well."
The man himself says he already feels comfortable in his new home.
"I've been with the team now for quite a while," says Nico. "I first tested in 2002, so it's a while ago. I've known everybody here for a long time, and I've settled in very well.
"What's helped me really is that I've really been pushing and trying to do the best I can, because unlike some other drivers in F1 who have quite a lot of talent and don't do a lot for it, I really try and do the best I can because I really want to get there one day, to the very top. I think it helps me a little bit to get some respect from the team and to settle in now."
Of course, the man he really has to beat is Mark Webber. The Australian driver showed great form in qualifying last year, and towards the end of the year put in some spirited race performances. He's a good benchmark.
"It's not really difficult to get along with him, I think," Nico says. "It's been great until now. He's very quick, I think people underestimate him after last season. It will be a good challenge for me to get level with him or beat him one or other time. That's my aim, obviously, because he's the only one that has the same car as me.
"It will be very important for me to be up against him. There are things I can pick up from him, because he has the experience, especially also personality wise, the way he goes about it with the team and things like that. There are many things that are quite important."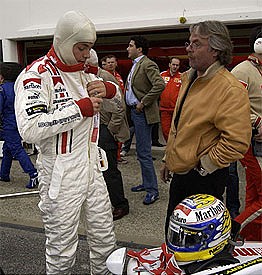 Nico is smart enough to know that he still has a lot to learn. He is familiar with a lot of the circuits from GP2, and last year's Williams testing has given him a head start. But any rookie will tell you that nothing prepares you for the cut and thrust of an F1 season. He does at least have the benefit of being in a less pressured environment, in that Williams - without BMW or a manufacturer support - now have an underdog status, but he still has to take the fight to his teammate. One thing in his favour is the change of qualifying format.
"It definitely will be better, yeah, although I'm someone who really likes coming from zero and finding the limit out on the track straight away, like in GP2 when you just get new tyres for the first time and go out and instantly have to find the limit. I really enjoy that, and I'm good at that.
"It wouldn't have been a problem (driving in the old, one-lap qualifying format), but it's probably a bit easier this way. You get more laps and you get time to get used to everything again from free practice to qualifying. It's definitely going to make it a bit easier, but easy is all relative, because F1 is never easy."
Wherever Williams end up in the 2006 pecking order, as a high profile rookie Nico is bound to be the focus of a media circus, especially first time out in Bahrain. He shrugs his shoulders at the prospect.
"I don't think I'm going to get any special attention. I mean, in F1 anyway that's the way it is, you've got to get used to it. It doesn't matter who or where you are. It's been a big help that I've grown up with it, with my dad and everything. I've been to races and through him I've also been a bit in the centre of attention - not myself, but he was, and I was next to him. So I've got used to that, and I think that's going to help me a lot.
"Recently, there have been a lot of articles about me and I really enjoy reading them and I'm proud that I'm in there. I think for this year it might be better that I stop that, because there are obviously going to be some criticisms here and there. It's better I don't read that, because I tend to think a lot about what people write, and when there's something not so good then I get angry and say 'why do they write stupid things like that?' Maybe it's better I back off a little bit for this year, anyway; that could be a good thing."
If he comes across like a sore loser, that's not fair. He says if it's justified, he responds to criticism.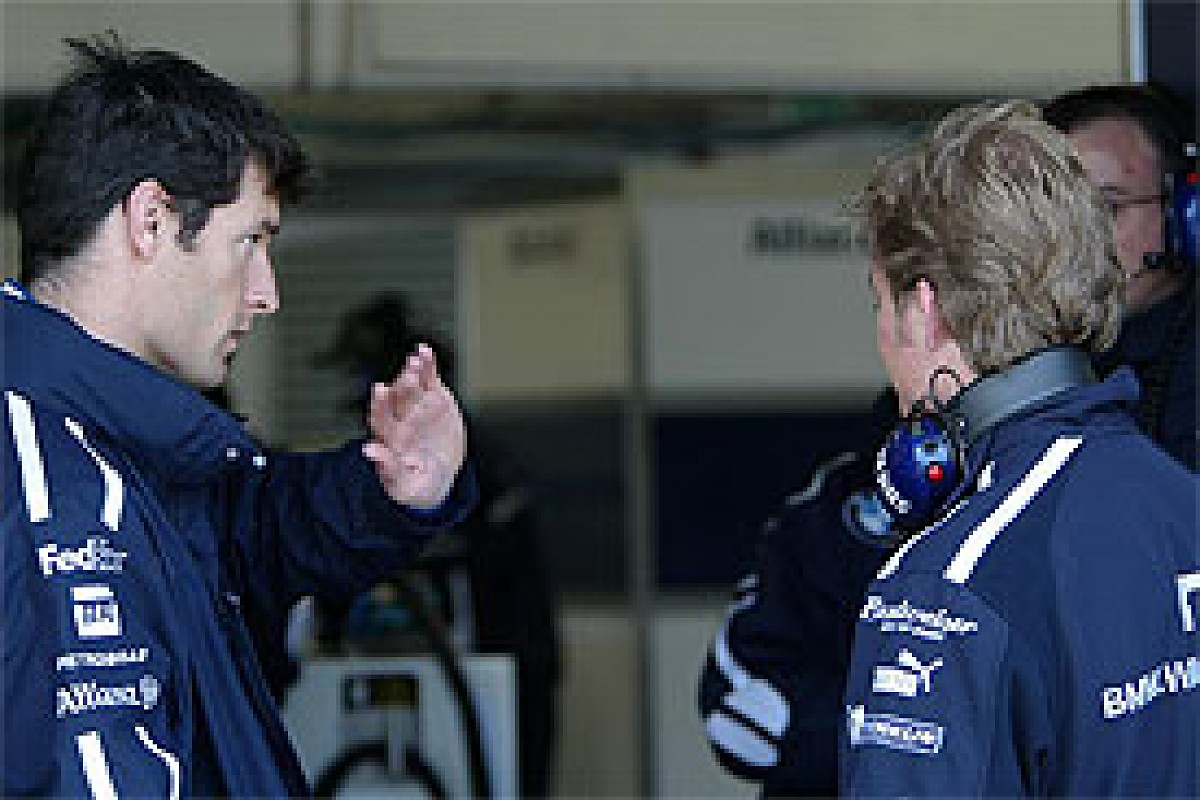 "It depends from who, I think. It's really easy for me to accept it if it comes from the right person. I accept it, and I'm very good at changing it into a positive thing on my side, to improve in that area. I'm very good at that, I think, it's a strength of mine. But when it comes in the media... If it's true, then it's OK, but most of the time from my point I don't think it's true or I think it's wrong or whatever, then it becomes tough to digest for myself."
Of course, that begs the question - to whom would he really listen? The answer is pretty straightforward.
"Someone in the team, like maybe Sam, or my engineers, or people like that. Or my dad, definitely also my dad. But in that case it's very difficult sometimes, being talked to by dad, it's not easy to take sometimes. Because there's a lot coming, so it's definitely not easy."
So what about mum?
"My mother? There's none coming from my mother. She just tells me I need to sleep enough!"