From a manic Motorland season opener to Barcelona's wild finale, there had been a sense throughout this year's Formula Renault 3.5 Series that those carrying influence in the Formula 1 driver market were taking notice of the category's leading contenders.
Champion Robert Wickens will be reunited with his season-long rival Jean-Eric Vergne in Abu Dhabi's F1 Friday practice session. And then again at the Abu Dhabi Young Driver Test the following week. This year's world championship-winning car will be at Vergne's disposal for that, while Wickens will receive his prize run in contemporary Renault machinery for winning this year's FR3.5 Series.
Carlin may have executed the most formidable FR3.5 campaign yet, but at times one formed the impression that it was all a little too nerve-wracking for those on the team's pitwall to savour.
For those of us not directly involved however, the ruthless wheel-to-wheel action between Wickens and Vergne proved compelling.
The first 'near miss' occurred as the climax to a tense pitstop race at Spa. In an exquisite but hair-raising move, Vergne grabbed the lead of the race, and his maiden win of the year, by cutting across the bows of a locked-up Wickens into Les Combes. Harmony appeared undisturbed until another close call at the penultimate round at Paul Ricard. Sadly, both incidents were tame in comparison to a pair of blows at Barcelona's first chicane in the showdown.
Obliterated front suspension in the second impact forced Wickens to endure a gut-wrenching few laps watching Vergne's progress from the sidelines. Relief came for the Wickens camp when Vergne's own bent machine was unable to deliver the fifth place required to take the crown.
It would however be a disservice to a field of considerable talent to imply that Carlin's men had it all to themselves, so here is a rundown of the full top 10.
1 Robert Wickens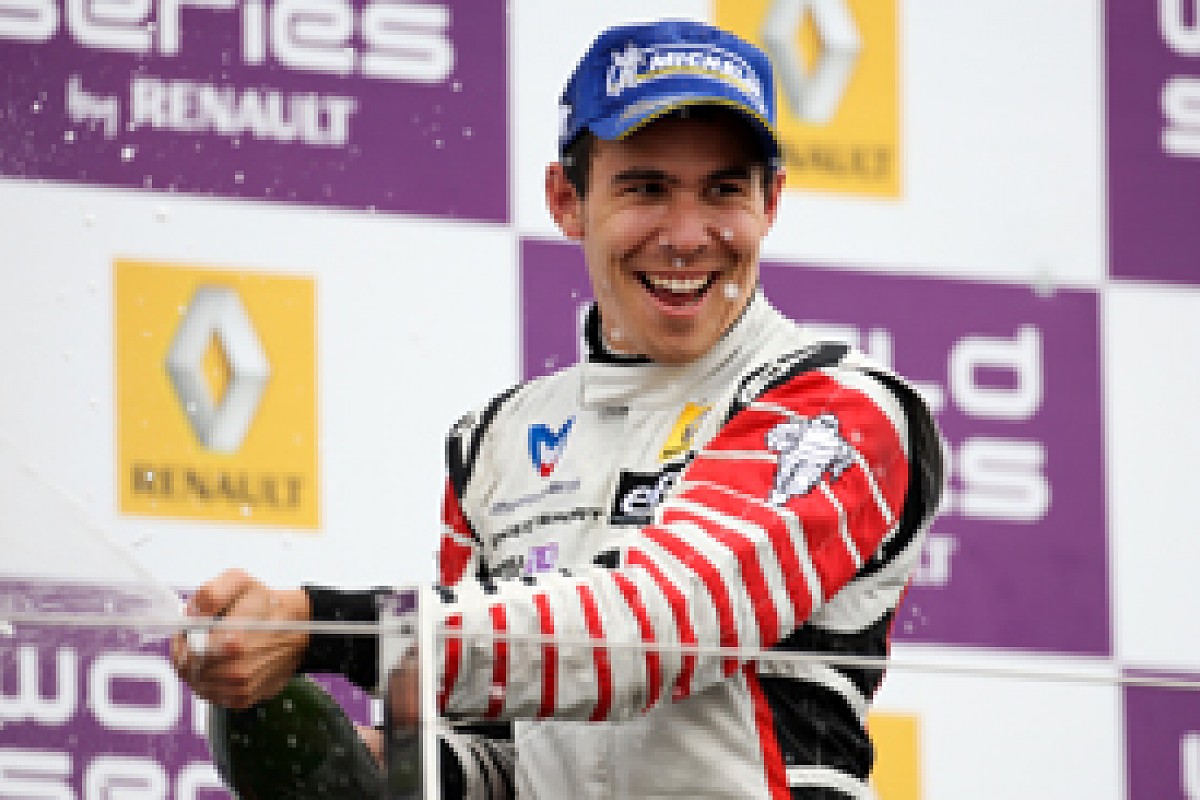 © LAT
Wickens was competing in his second full season in the category, but the additional experience over Vergne shouldn't detract from the Toronto racer's accomplishments. In the intervening years since his maiden FR3.5 season with Carlin in 2008, Wickens has been a contender for both the inaugural GP3 and Formula 2 championships - and during that time had cured a previous inability to remain out of trouble on opening laps.
Vergne and Wickens ended the season on five wins apiece, but Wickens held the upper hand in qualifying, backed by a record of seven pole positions to four. Pole position for the season opener at Motorland set a marker, although a potential win slipped away after running too deep into Turn 1.
Spa, scene of his success in GP3, again brought euphoria after winning race one from pole. Pause for thought was provided on the Sunday when Vergne confirmed his championship threat by soundly beating him though. As well as setting the tone for the year, the Belgian weekend served to break the back of the teams' championship for Trevor Carlin.
Wickens' season highlights included the 20s-plus winning margin at the penultimate race at Barcelona, the titanic scrap with Daniel Ricciardo at the Nurburging and a highly memorable Silverstone meeting. What could have been recalled as a costly and embarrassing blunder, missing the start of qualifying while stuck in traffic from Milton Keynes into the Northamptonshire circuit, was swiftly overshadowed by a redeeming double victory.
Off-weekends were more missed opportunities rather than races in which he lacked pace. Monza was a case in point. Clutch failure while leading in race one resulted in a potential 25 points going amiss. On pole in race two, Wickens paid heavily for his previous day's over-aggressive charge to the front, in which he had tapped Fortec's Cesar Ramos into a spin. The resultant grid penalty would prove more infuriating when he crashed out with Albert Costa.
Perhaps more tellingly than any stats on qualifying records and winning margins, Wickens was highly rated by his peers, as the numerous plaudits offered throughout the season by Alexander Rossi and Vergne attest.
2 Jean-Eric Vergne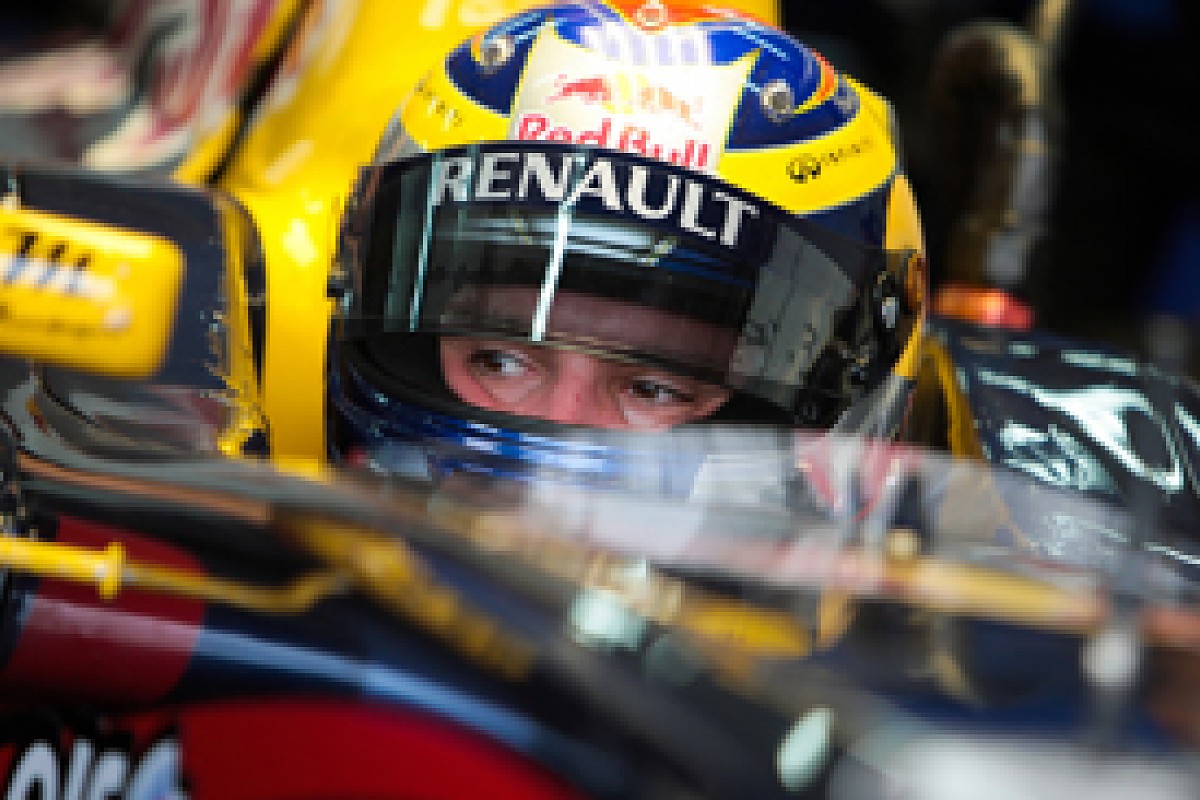 © LAT
Vergne's slow start to the season at Motorland, where he qualified 14th, was in part down to missing two 75 minute practice sessions in order to fulfil his other role at Red Bull's Formula 1 simulator in Milton Keynes. Such was Vergne's form during outings with Tech 1 at the tail end of 2010, and testing pace with the defunct SG Formula squad prior to last season, that few doubted he would bounce back.
The wait lasted only until round two at Spa where Vergne qualified on pole for the second race. Wickens worked the undercut during the mandatory pitstops to gain the lead, but what had been written off as a processional race was brought alive by the reigning British Formula 3 champion's resolve to reclaim his position - as Vergne gradually reeled in his man before producing a stunning move to grab the win.
If a double triumph at the Hungaroring and home victory at Paul Ricard were equally standout achievements, there were also numerous disappointments. Mechanical travails struck at Silverstone, where he was wheeled away from an eighth-place grid slot, and an almost certain victory at Paul Ricard was denied by a lengthy pitstop. A collision with Rossi at a wet Nurburgring ended with both cars striking the pitwall, while in Monaco Vergne simply appeared out of sorts on his circuit debut.
Barcelona aside, by far the most contentious meeting occurred at Monza, where Vergne held Ricciardo at bay to take the chequered flag. The two Red Bull Junior drivers had staged a tremendous scrap for victory. On paper, Vergne's life should have been made more trying by a disintegrating front wing. Race officials took the view that the Carlin man had only maintained his lead by cutting a chicane when about to be passed by ISR's Ricciardo. A 10s penalty meted out during the race left Vergne riled to have lost such an audacious win, and he was openly annoyed when presented with his third place trophy.
The decision to overturn the original officials' decision and reinstate the win on appeal produced a divided reaction in the paddock. Many were surprised, despite Vergne making perhaps the safest decision in choosing a shortcut rather than risking a collision.
Vergne's dominant performance over the Le Castellet weekend did little to hurt his growing profile at home, and he shared the centre of attention with four-time world champion Alain Prost. When Prost made a throwaway remark some time ago that he didn't see an obvious next French Grand Prix driver, it apparently irked the ambitious young Vergne, but at Paul Ricard the pair met cordially for the first time over lunch.
Vergne deserves to make more headway in 2012, how much so depends on how bold Red Bull is prepared to be.
3 Alexander Rossi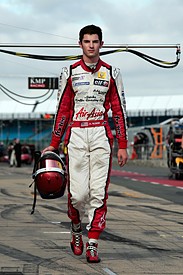 © LAT
The standout rookie of the year, after Rossi won the first race at Motorland he admitted to allowing himself to dream of a title assault. But a catalogue of misfortune blunted the California racer's challenge against the relentless Carlin duo.
The son of an architect, Italian domiciled Rossi was quick-talking and level-headed.
Few would have guessed after his initial promise that it would take until the Paul Ricard meeting in September for the GP3 graduate to return to the top step of the podium. In Monaco, the Fortec man suffered a heavy crash and injured his leg after tripping over a slower car at Massenet - ironically the spot where his FR3.5 debut came to a violent end in 2010.
A front row start at the Nurburgring yielded no points, after Rossi was struck by a puncture and then Vergne. The ill-luck reached almost absurd levels at Silverstone. Having charged up the order to reach second place, both Fortec cars were disqualified for non-conforming wheelnuts. Fortec protested its innocence, but eventually backed down in order to maintain good relations.
Prior to his luck changing, another strong result in the Ricard opener went begging when Rossi ran over and lodged a front wing in his sidepod. Despite the missed chances, results were sufficient to claim third in the standings ahead of Costa.
Both were part of the FIA Institute Academy this season, and Rossi is also the senior driver in AirAsia's young driver proogramme. The links could assist the American's move into GP2, where AirAsia operates a team, but Rossi is also evaluating a second season of FR3.5, where he would surely start as favourite.
4 Albert Costa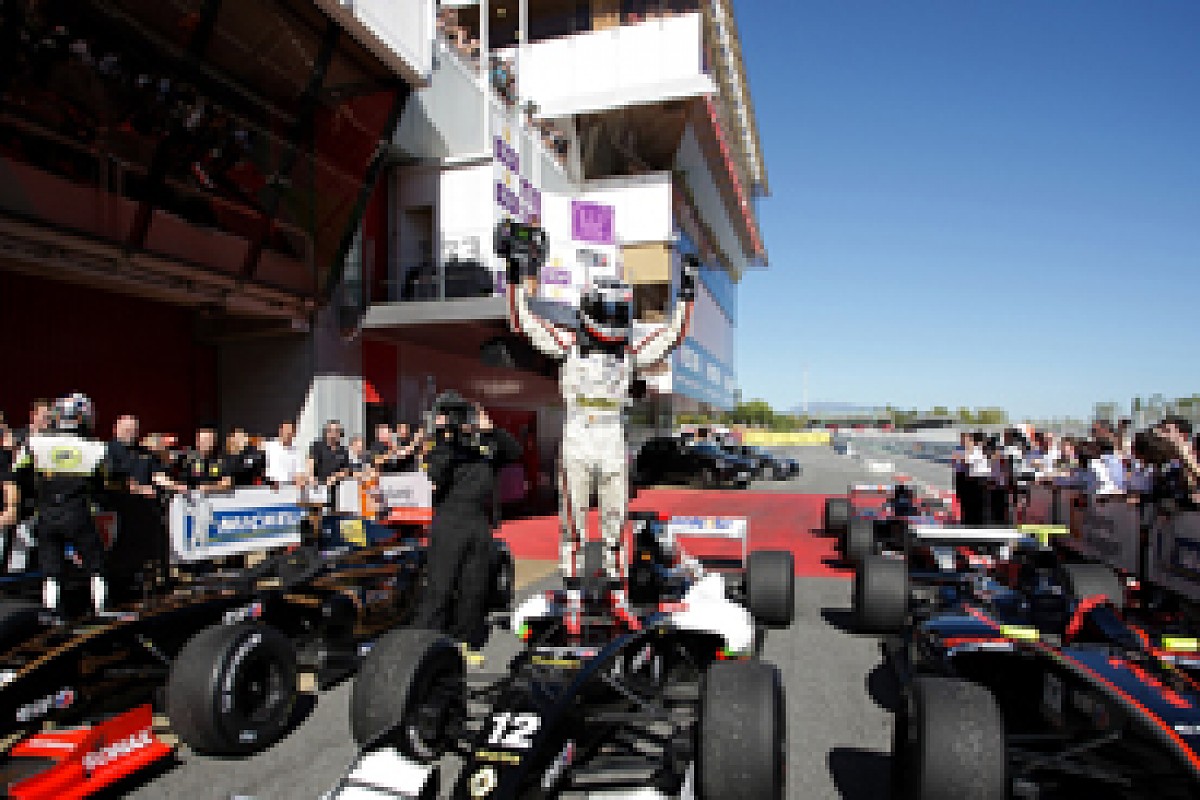 © LAT
A second season in FR3.5 was again beset by money worries for the outgoing Costa, who remained optimistic and a motivational force at newcomer Epic. The Spanish team was established 10 days prior to the season ,following a management buy-out of Epsilon Euskadi's motorsport business. Epic team manager Claudio Corradini admitted the decision to enter the series had been based around the opportunity to run the talented Costa.
The combination ran towards the front throughout the season, but only really hit their stride in the last meetings. Costa's participation in the final race appeared in doubt for some time, owing to money concerns, so it was fitting after the Catalan finally got the nod that he should reward the team with a maiden victory.
Costa was a factor at most races, briefly leading at Spa before flat-spotting his tyres and finishing on the podium again in Hungary, albeit after inheriting several places.
Costa had the edge over touted coming man Vergne in their 2009 Formula Renault 2.0 battles, but the former Eurocup champion never appeared bitter over the contrasting backing each had subsequently landed.
Lack of financial support may prove a hindrance to his continued progress in single-seaters, but the 21-year-old is determined to find a solution before considering options in tin-tops or GT racing.
5 Daniel Ricciardo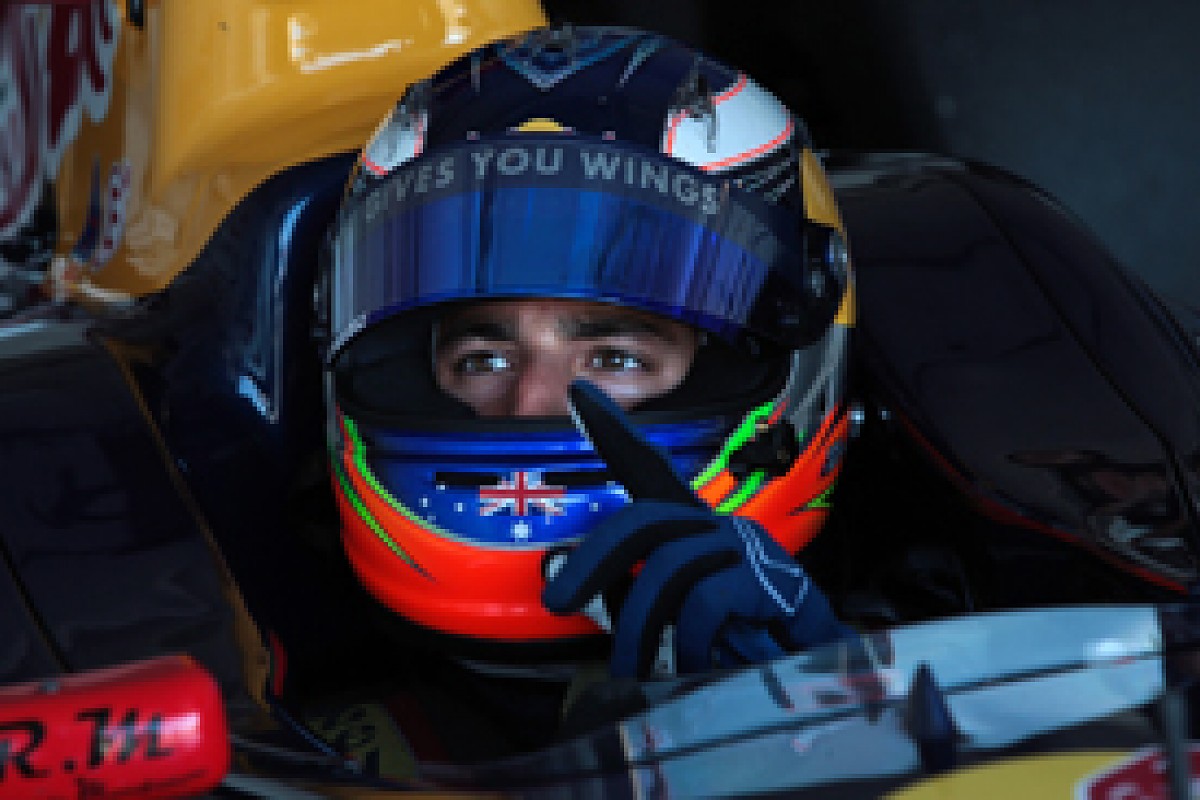 © LAT
The combination of a team that won six races in 2010 with a driver who claimed eight poles didn't quite live up to its billing. ISR's Daniel Ricciardo was always going to face a stiff test to compete for the championship while missing two races on F1 duties. The Australian arrived at his first FR3.5 race, Spa at the end of April, having not driven since early March.
Enormous expectations were not realised, and Ricciardo fell back several positions on the Kemmel Straight in the early stages of both races before finally recovering some speed. Tenth and ninth positions produced much head scratching, but Renault-Sport was adamant there had been nothing at fault with the engine.
More aggravation followed at Monza, where Ricciardo was sent to the back of the grid in race one for running loose-fitting skirts in qualifying. While others were left disputing the cause of the problem, Ricciardo got on with the job of racing. A charge from 26th to sixth in race one, and the Perth driver's apparent win in race two following Vergne's penalty, alleviated some of the growing pressure.
Monaco was perhaps a turning point. Contending with running in the Toro Rosso on Friday and jumping back into his ISR FR3.5 car for qualifying, Ricciardo did a perfect job and took pole. The delirious congratulations from Red Bull's Helmet Marko and Toro Rosso's Franz Tost did little to dispel gossip that a Formula 1 debut was imminent, and in the race Ricciardo produced a flawless victory.
The mid-season HRT F1 drive was announced entering the Hungaroring meeting. The news was obviously a positive for a championship that sells itself on being a potential F1 feeder series, and Ricciardo acted ambassadorial by continuing in FR3.5 parallel to his F1 programme.
Coincidence or not, Ricciardo's Hungarian weekend was one to forget, and accusations that the F1 gig had been distracting were predictably raised. One explanation, backed up by Wickens, was that certain sets of tyres brought to the meeting were inconsistent. That didn't entirely explain the non-start after crashing on the way to the grid, but Ricciardo was joined on that score by Jake Rosenzweig, while Fairuz Fauzy had earlier demolished a Lotus Renault F1 car on a demonstration run in the damp conditions.
Car and driver didn't gel efficiently enough to offer a consistent challenge to Carlin. Question marks over Ricciardo's ability in wheel-to-wheel racing, following his second place to Wickens at the Nurburging, seemed a little unjust. Both had produced a tremendous showing to demolish the rest of the field. No such remarks could be heard when Ricciardo aggressively held off Vergne at Paul Ricard.
It will be intriguing to see where Red Bull places its drivers in 2012, but it would certainly be a shame if Ricciardo spends a prolonged stint in uncompetitive F1 machinery - if he races in the category at all.
6 Kevin Korjus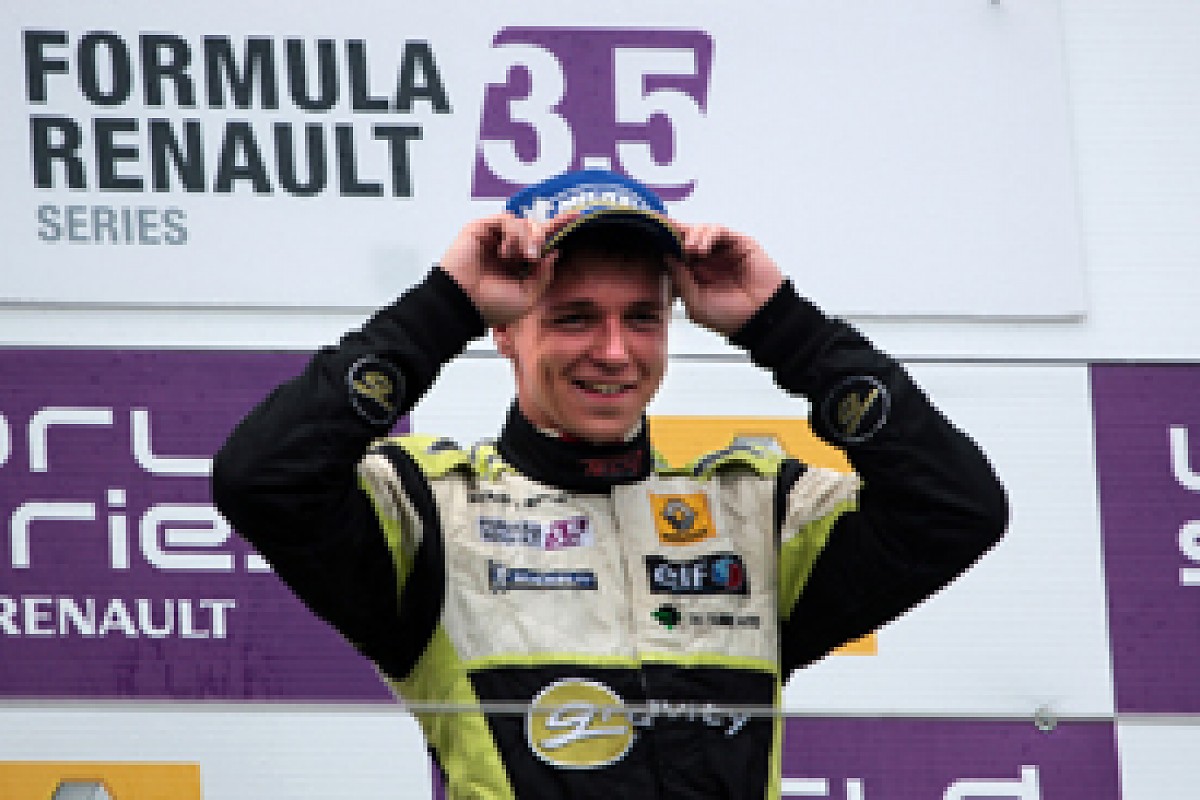 © LAT
Reigning Formula Renault 2.0 Eurocup champion Korjus surpassed all expectations with three victories at former champion Tech 1 Racing. Korjus made a small mistake when running with the leaders at the season opener, but strung it all together with an excellent victory in race two under pressure from Rossi.
At 18, Korjus became the series' youngest ever winner, and another belting win followed on the low-downforce Monza circuit. Korjus was fortunate to land a reprieve after throwing away his lead by locking up and running down an escape road under pressure from Wickens. When the Canadian retired with clutch failure, Korjus made sure he didn't repeat the error second time around.
An element of luck was involved in the Gravity-managed driver's third victory of the season at the Nurburgring. A safety car worked in Korjus's favour after he opted for an early pitstop following a first corner spin, but rainfall during the final laps make the Estonian work for the result.
Despite fading slightly, Korjus made a strong impression in his rookie season. Tech 1 team manager Sarah Abadie pointed to team-mate Arthur Pic's season as a normal result for a Formula Renault 2.0 graduate, whereas Kevin on his day possessed the ability to run right at the front. Improved consistency will be his target in 2012.
7 Brendon Hartley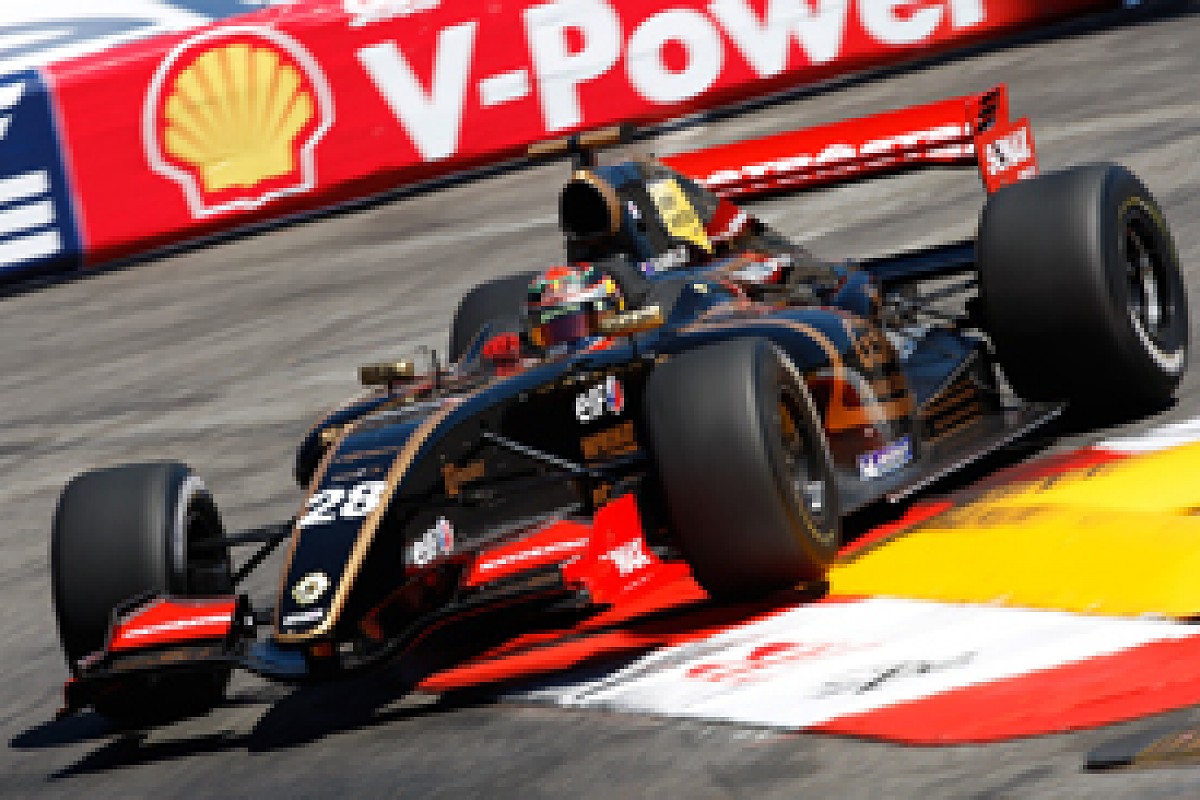 © LAT
The former Red Bull Junior racer returned to the category in F1 colours after securing a berth at newcomer Gravity-Charouz. Although Hartley probably had higher hopes than his final championship position of seventh, the experienced 21-year-old emerged as an effective team leader. Hartley finally completed his first full season in the category after disjointed campaigns in 2009 and 2010. The Czech-based team took a while to produce a competitive car for qualifying, but showed measurable improvement over the early rounds.
Monaco allowed Hartley to demonstrate his flair with a front row grid position and maiden podium for the team. It was one of several strong performances, but somehow that sought-after first win never materialised.
Technical support from GP2 champion team DAMS, and the French element of the team, had disappeared by Silverstone, and perhaps as a result of the upheavals Hartley found a promising grid position lost through a minor front wing infraction.
Other promising performances also failed to haul in the deserved points. Hartley suffered an achingly slow pitstop when challenging Wickens for the lead of race two at the Nurburgring, and after qualifying third at the Hungaroring received a penalty for puncturing second placed Daniil Move's tyre with his endplate.
The Barcelona finale was typical of his fortune. Very strong practice form was brought to a sudden conclusion when Hartley discovered a kerb that had destroyed several GP3 chassis earlier in the year. Damage to his sump resulted in a blown engine, but after sitting out race one, the car was repaired for Hartley to come through from 13th to third.
8 Sergio Canamasas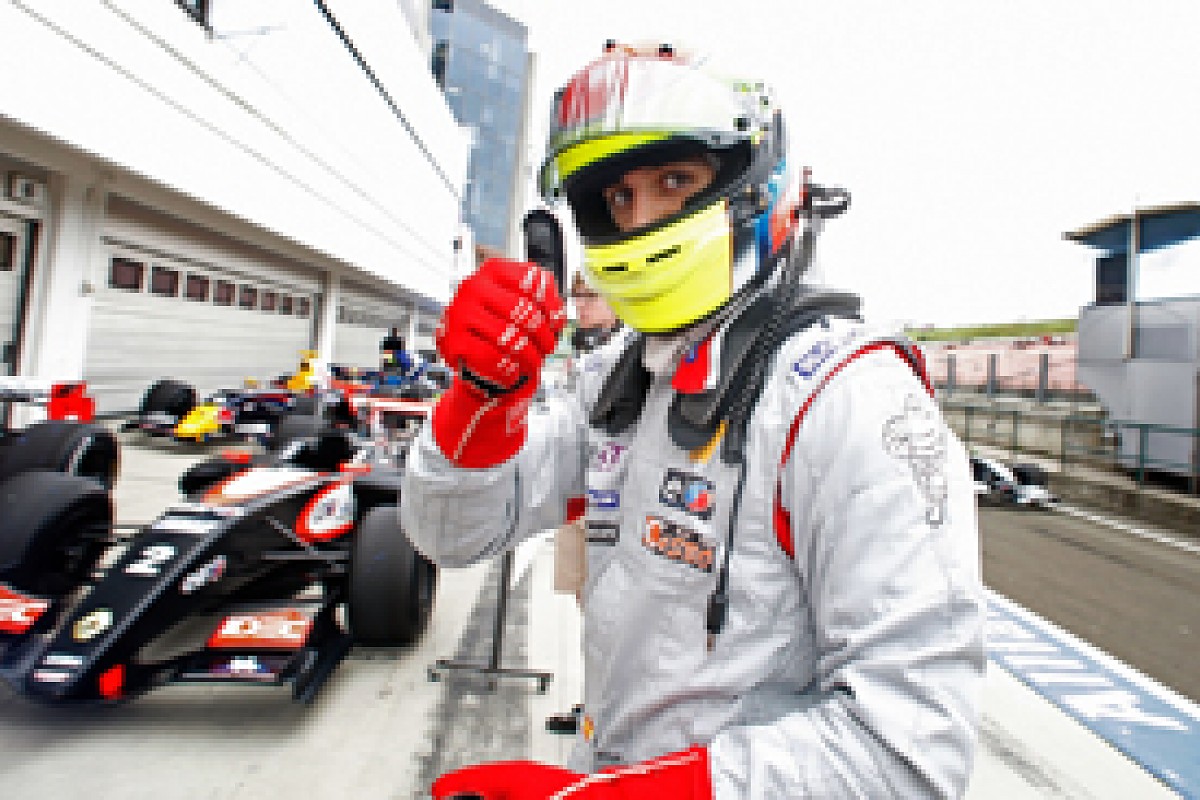 © LAT
After a troubled rookie campaign, in which he registered zero points with the now departed FHV Interwetten team, Sergio Canamasas emerged as the surprise of the 2011 Formula Renault 3.5 season. A late signing with newcomer BVM Target, few expected the Spaniard to end the year ahead of team-mate Daniel Zampieri, particularly as the former Italian F3 champion and Ferrari Academy Driver's father was involved in setting up the team.
In Hungary, Canamasas created a shock by being the only driver to take the fight to Vergne, but Spanish observers familiar with Canamasas' earlier efforts in the European Formula 3 championship were not so surprised.
Third in the Hungaroring's opening race was the highpoint of the year, but pole position for race two promised more. Sadly, the challenge faded owing to a lacklustre start and a penalty incurred by his BVM Target pit crew for an unsafe release.
Consistency was perhaps lacking, but Canamasas ended the year on another relative high with fourth on home ground at Barcelona. The Madrid racer's potential is hard to determine, but he could continue his recent upswing should he remain in the category for a third season.
9 Nelson Panciatici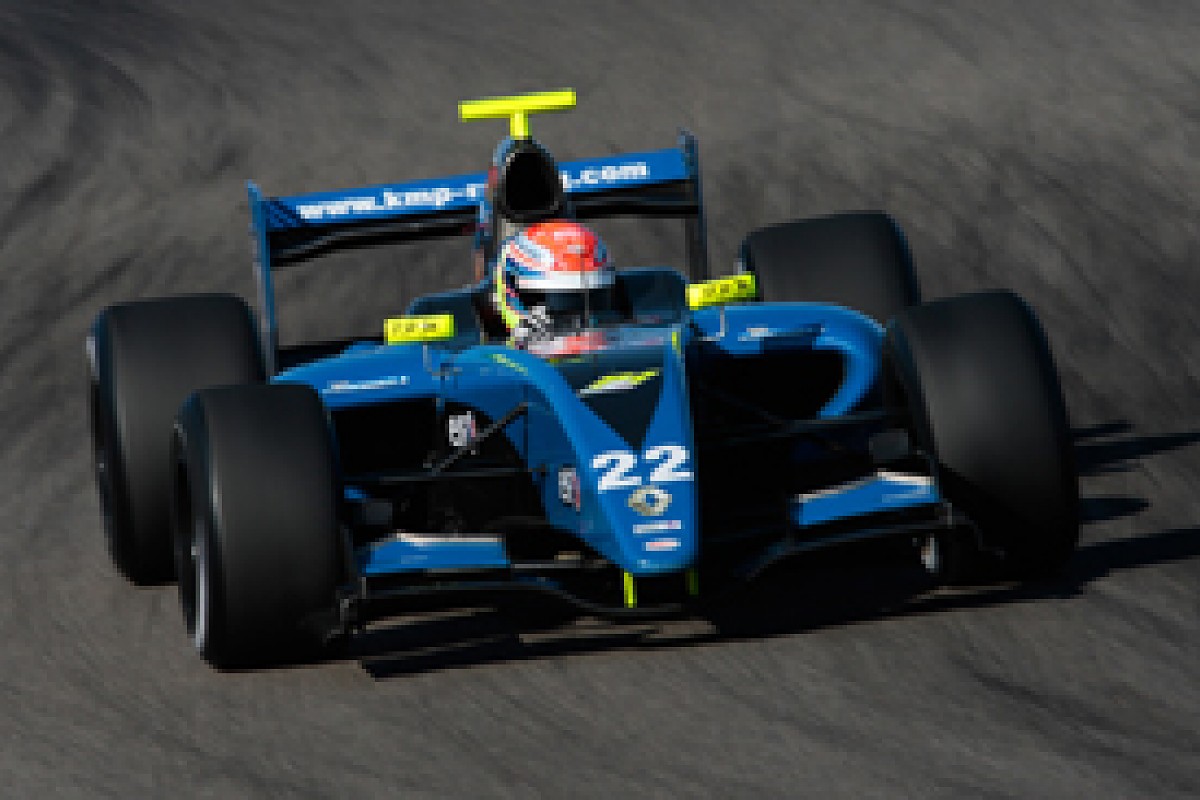 © LAT
The Frenchman's year faded following third place in round one. It would prove to be the only podium of the year for the KMP racer. A fourth place finish at Motorland was lost to fuel pressure problems, and subsequently Panciatici struggled to rise higher than the lower echelons of the top six.
The lack of progress may have partly explained the team's decision to bring in former champion Mikhail Aleshin at the Hungaroring, in place of the slightly wayward Anton Nebylitskiy.
By Paul Ricard, amid anxieties among several teams about the 2012 team selection process, KMP team boss Bruno Besson was considering a thorough overhaul of his squad.
10 Daniil Move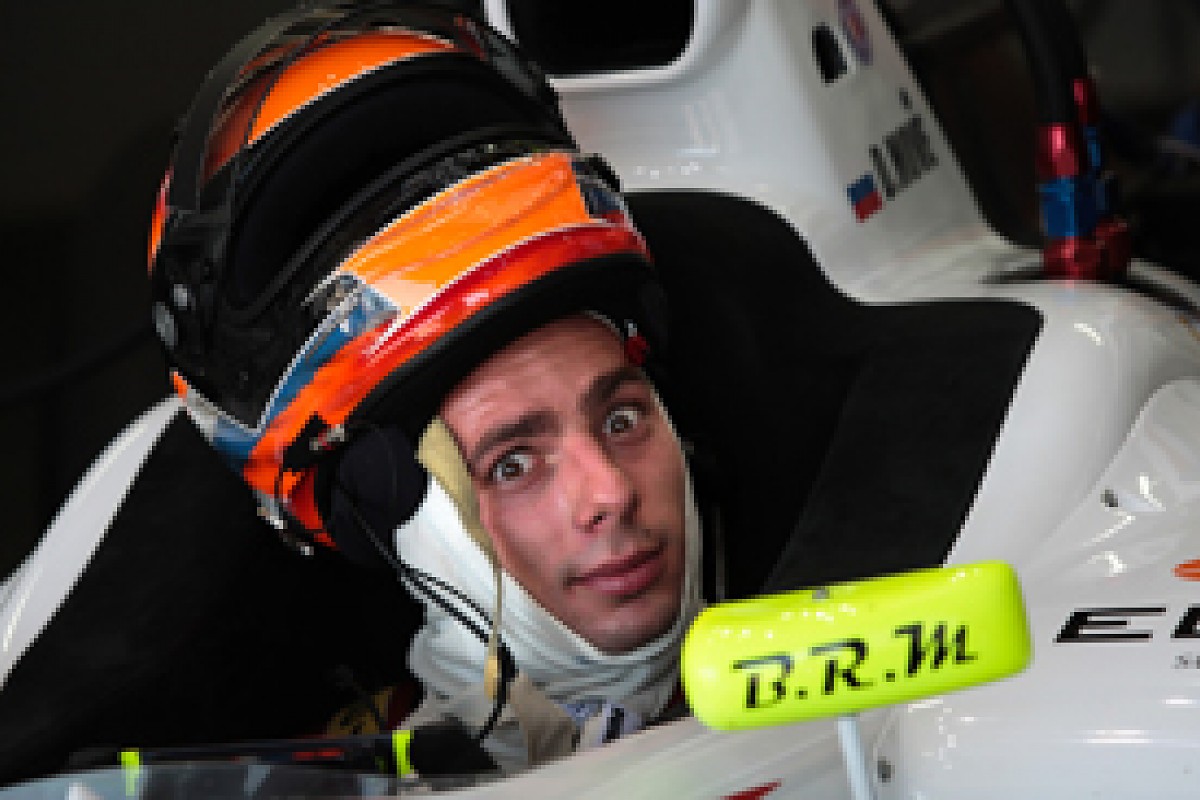 © LAT
Whether Russian Move was a victim of the technical changes at P1 Motorsport, in which founder Roly Vincini departed, or whether he has reached a plateau in performance after five seasons in the category is debatable. Move led the early laps of Motorland's opener, but it proved to be one of few races where he ran at the sharp end.
The now familiar trait of qualifying well and slipping back while fighting tooth and nail against every car in his mirrors was again present, but in Move's defence P1 had concentrated almost exclusively on finding one-lap pace at Motorland after a disappointing 2010.
After the departure of Vincini, Move enjoyed another strong run at the Hungaroring, briefly leading and eventually retiring from second place after receiving a puncture from Hartley. The penultimate race of the year provided a podium at Barcelona.