---
By Dieter Rencken, Belgium
Autosport-Atlas Columnist

PEACE IN OUR TIME?


The announcement of settlement between Bernie Ecclestone and the three shareholding banks is unlikely to broker peace between Ecclestone and the opposition series, GPWC. If anything, smelling blood, the manufacturers' alliance is likely to increase the heat on F1's commercial rights holder.
Unless, that is, the breakaway body has been directly involved in the negotiations and is a satisfied beneficiary of any settlement. But, based on information to hand, that is hardly the case, with the dispute hinging around control and ownership of the sport, and not the stated objectives (for which read 'demands') of GPWC, which revolve around matters of more equitable revenue distribution, total transparency in all dealings and renewed marketing and television thrusts.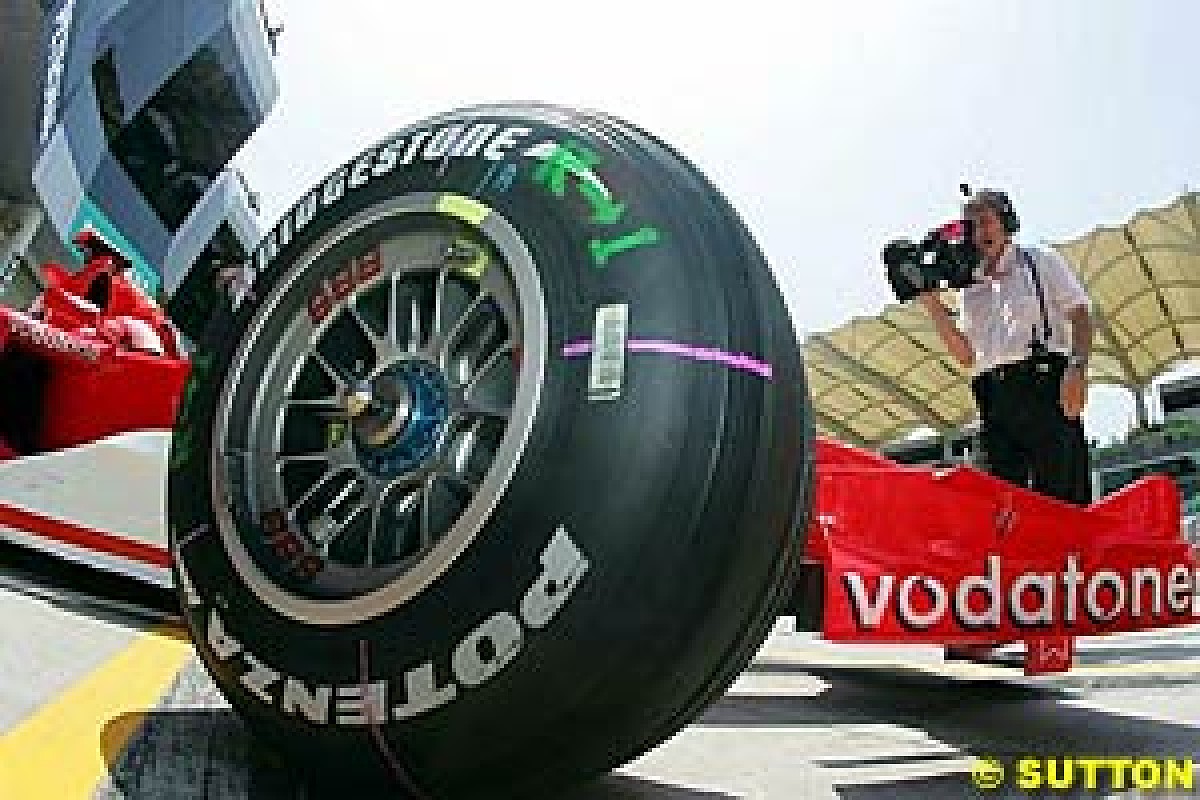 Sure, the matter of 'Banks vs Bernie' - in which a trio of financial institutions (Lehman Brothers Holdings Inc., Bayerische Landesbank and JP Morgan Chase & Co, collectively operating as Speed Investments Ltd) are taking action against its subsidiary FOA is, of course, of great peripheral interest to the breakaway body, but, at this stage, hardly more than that. Speed is campaigning for greater control of a business in which they hold 75%, though without executive powers, with Ecclestone refuting their claims on the basis of contracts inherited by them through the demise of Kirch Media, which owed them an estimated $2bn.
And, why should GPWC, which has repeatedly said it has no intention of purchasing the banks' interests, view what is essentially a private squabble over control of a business between two partnering business entities, any differently?
Fundamentally, for GPWC and its members, nothing would change through any settlement accepted before Mr Justice Peter Smith, for at the heart of the matter are not the demands of the BMW-Mercedes-Renault alliance which further has the support of Honda and Toyota and the sympathies of Red Bull, Jordan and Minardi, but conditions attached to the original agreements entered into by Ecclestone and Kirch, via various other parties.
The GPWC's battle with Bernie is a totally separate issue, with totally different battle-lines and totally different stakes. In short, it is a different battlefield.
Any settlement could, though, act as a spur for GPWC, for any concessions, perceived or otherwise, on the part of Ecclestone will viewed as weakness by a man not generally known for making compromises, and, after all, what are settlements if not compromises made by both parties?
That any settlement is in the offing is hardly surprising, for Ecclestone has been furiously fighting intense fires on no less than three fronts: with the banks, GPWC in its own right, and, finally, with the nine teams, all of them extremely bitter over the tripartite extension of the Concorde Agreement to 2012 by Ferrari, the sport's governing body, the FIA, and FOH subsidiary Formula One Management.
So, a substantial reduction of heat on one front would enable Ecclestone to concentrate more fully on his negotiations with the nine teams, for, should he succeed in gaining their commitments to the 'new' Concorde which, say sources, has yet to be formulated he will effectively have killed off the very real GPWC threat.
His problem, though, is that two stalwarts of the alliance, BMW and Mercedes, are likely to be influenced by Williams and McLaren respectively, both of whom swallowed bitter pills in the immediate wake of the signing of the present Concorde. First, both were threatened with exclusion from all negotiations unless they signed without delay; then, as sweeteners, they were promised portions of Ecclestone's empire when he took it public.
Ecclestone, of course, did nothing of the sort: after failing to convince the City of the long-term viability of any stock exchange flotation, Ecclestone raised money for his family trust via bond issues, then promptly sold off 75% of SLEC to ease the pain. Frank and Ron were thus excluded from the deal as no listing occurred, and are presently embroiled in battles with their legal advisers. So, the chances of their being easily swayed this time around are not strong.
Then, at the launch of the R25 at end-January, Renault Sport president Patrick Faure reiterated his support for GPWC, taking a sideswipe at Ecclestone in the process. The Formula One czar has long enjoyed the support of Flavio Briatore, but, say rumour-mongers, the playboy team principal has already decided to depart the team come the end of his contract after the last race of this season to concentrate solely on winning Championships with Fernando Alonso, his contracted charge. So no inside support there for Ecclestone much longer.
So, three down, another two - Honda and Toyota - to go before he can boast any form of majority power. The Japanese companies indicated their absolute dissatisfaction with the Ferrari/FIA/FOM deal, feeling particularly bitter that they, as motor manufacturers with sufficient petty cash reserves to purchase SLEC outright, were not even granted the courtesy of advance warning of the announcement. In fact, so strongly do they feel that, where previously they had been content to adopt wait-and-see attitudes, they sided GPWC immediately the Unholy Trinity was announced.
So, whilst Bernie Ecclestone may well settle with the banks, the heat will still be very upon him unless GPWC and Honda/Toyota are factored into any deal. And, where the banks merely held 'investments' - from which they are desperately attempting to extract themselves - in Formula One, the five manufacturers very much hold vested interests totaling many times Ecclestone's personal worth.
For that reason the chances of 'peace in our time' seem more remote than ever, not least in view of the fact that Ecclestone has repeatedly advanced in his defense that the banks' 75% stake comes without management say or control of any form, and consistently defended FOA's actions upon that premise.
So, why should the high-rolling entrants and or/partners of teams purchase stakes in the sport's commercial rights holder merely to increase their revenue streams - without, though, gaining any discernible say in the running of Formula One - when all they need do is play waiting games and receive substantially greater returns within three years? Without spending another bean.

BRIDGESTONE AND THE F2005


During Sunday's Malaysian Grand Prix a rather disturbing rumour reached this column, via a source deep within Ferrari: that the Japanese company's tyre development had totally stagnated during the European winter. In fact, stated the informant, Bridgestone had undertaken no development at all during the off-season.
At first the rumour was put down to maliciousness, particularly the second statement - although the source has no reason to be thus - particularly as such behaviour on the part of Bridgestone seemed too far-fetched for repetition. The company lays claim, after all, to an illustrious record of achievement, and has consistently proven up to be up to best and worst challenges thrown at it by Formula One, whether by conditions, competition or regulation changes.
Then, it has almost full-time access to three test circuits within Italy, has never shied away from Iberian testing, and has had, for four years now, a dedicated tyre developer within Ferrari - first Luciano Burti, then Felipe Massa, and, for this season, ex-Williams tester Marc Gene.
On Tuesday, though, came a statement from Bridgestone Motorsport Technical Director Hirohide Hamashima. Closer examination of his words would seem to vindicate Autosport-Atlas' source:
"There are no mitigating factors: it was a big lesson," admitted Hamashima. "But it was healthy, in the sense that this defeat has taught us many things and we are ready to react. How? With a new family of tyres which debuted at Mugello, and which were designed with the F2005 in mind.
"Obviously we've had a lengthy discussion with Ferrari in order to create a new generation of tyres. We think we've identified some types which will let us become competitive again soon.
"There's no doubt that, if Ferrari were to decide to bring the F2005 (to the next race), we'll be able to send in time the tyres eventually chosen at Mugello this week. We need just very few days to built a sufficient amount."
Note that Hamashima virtually admits no tyres or compounds were developed for the F2004M (or, for that matter, the cars entered by Jordan and Minardi, which, to all intents and purposes, are updated 2004 or even older chassis), with all development going into tyres for F2005 - which, forget not, was launched merely a week before the Australian Grand Prix, and run for the first time only days before that race.
All of which begs the questions: what if Ferrari decide - as Rory Byrne stated in an exclusive interview with Autosport-Atlas during a recent dinner in South Africa - that F2005 will not run until it proves comprehensively faster and more complete than F2004M; what, if the implications of Hamashima's words are taken to their logical extreme, of the chances this season for Jordan and Minardi, for here is ultimate proof that Bridgestone is developing tyres not for one team, but for one specific design only?
So, whilst nine teams are pushing for a single tyre supplier, are Bridgestone designing tyres for a single chassis design?