Oliver Webb had appeared set to contest this year's Formula 3 Euro Series with Signature, but the 20-year-old Briton has instead opted to lead former 250cc world motorcycle champion Sito Pons' eponymous Formula Renault 3.5 team.
Webb finished as top Mercedes-powered driver in last year's British F3 championship and is set to continue his rivalry with last year's F3 champion Jean-Eric Vergne, but will also face stiff competition from one the highest-quality entries in the Formula Renault 3.5 series' history.
Nominated as one of the BRDC's 14 'Superstars', Webb took time out from Fighter Pilot Aptitude Training at RAF Cranwell in Lincolnshire to speak to AUTOSPORT about the forthcoming season.
Q. I understand you have been taking part in some novel training, can you tell us about it?
Oliver Webb: Well, I have done two, three-day, military training courses, which involves things like next to no sleep, running through water and then continuing with wet clothes. It was really lots and lots of fitness work and exercise.
Then we had a BRDC course a few days later, which was with the RAF again, completing an RAF fitness test, which [all of the BRDC Superstars] did, and pretty much all of us passed. That was effectively to become an RAF fighter pilot. Other than that, I have been busy with different sponsorship meetings and getting all of the logos ready and on the car, working on my fitness and getting myself pumped up for the first race to try get the best result.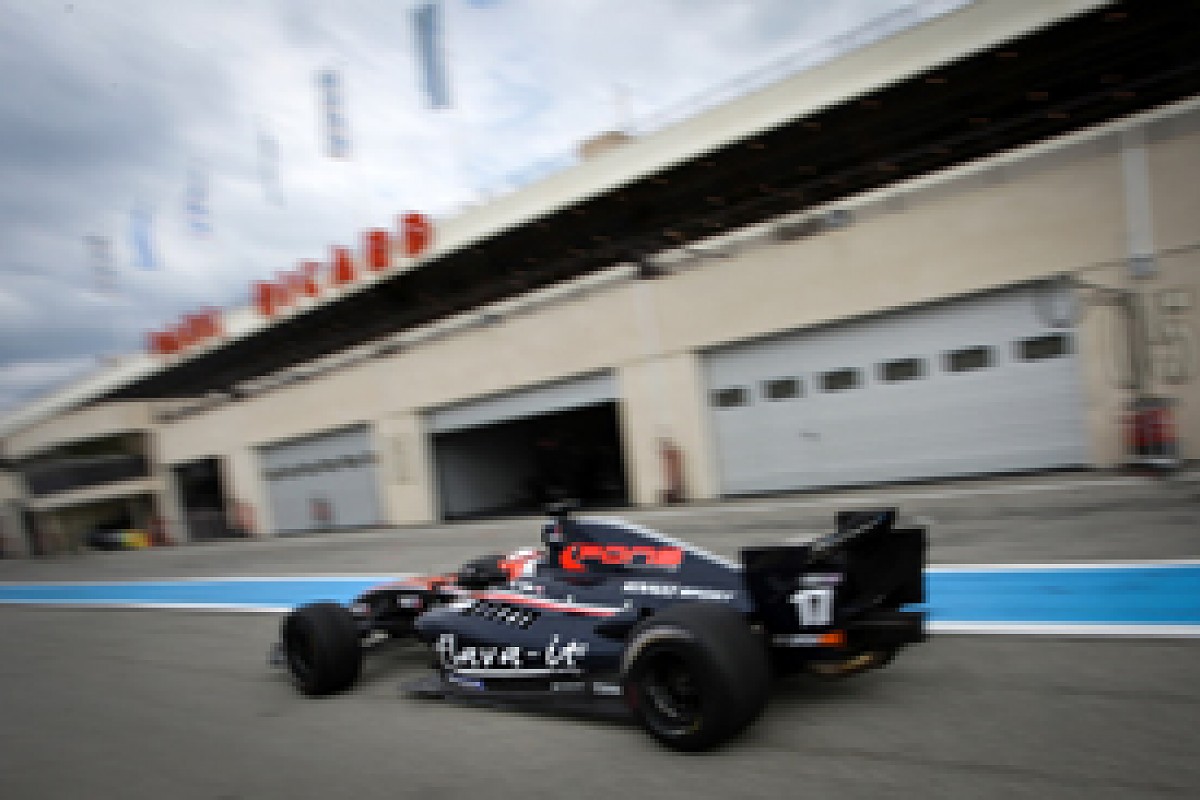 Webb gets up to speed in testing © LAT
Q. Are you satisfied with the progress you've made at Pons Racing during the collective tests?
OW: I am happy, it just a shame we didn't have a set team-mate throughout testing. We went well in the first two days of running in Motorland. We were P1 in one of the sessions, and then were pretty consistent around P3. The Barcelona test was largely wet, but when it did dry we were quick. Paul Ricard was one where we struggled a little bit, so we'll have to focus on that one. But I am happy with the team, I just need to learn a little bit of Spanish and I'll be fine.
Q. What are your plans regarding spending time in Spain this season?
OW: I'll be going for factory visits, simulator work and to see the team - not just on race weekends but other times as well. However, I will be based and living in Cheshire. Sergi Borrull is my engineer and he's English, we work well together and 90 per cent of the team speaks English. But I think it would be good if I could speak a bit of Spanish as well.
Q. You were involved with some test driving for Chevron's GR8 sportscar. Is that continuing and do you have any other driving planned this year?
OW: I've not done any driving for them since February, but I am sure it's all going ahead. I am also involved with a new road car company called BAC Mono, which has just been launched. The car has been in the Sunday Times, Autocar and Auto Express. I am the official test driver, so that will be a good link. I am also driver coaching with other teams in Formula Renault 2.0 UK, so I have quite a bit going on.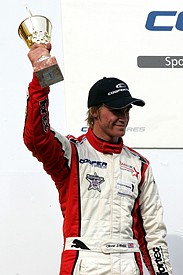 Webb had a very successful single season of F3 © LAT
Q. How does it feel moving on from Fortec after three years?
OW: I had to leave them at some point. It is good to be doing it now with, obviously, GP2 being in mind next year or the year after. I couldn't be with them forever, but we continued with them for the sake of what was a great relationship, and the fact they're pretty good in all of the series that they're in. We're very happy with Pons, though, and we think it's the right decision for this year.
Q. How are you finding the step up from Formula 3? Is it posing any challenges?
OW: The carbon brakes are definitely different, but in terms of cornering speed and the way F3 works, it really prepares you well for anything that comes up. The World Series car is obviously a lot quicker in a straight line and better on the brakes. But when it comes to cornering speed and G-Force, although it's a little bit more in World Series, with F3 being so advanced it has prepared me well. I think if you look at the mid-corner speeds then it is not so different from Formula 3. However, the World Series is a big car, and it is a step up even to the eye as well as to drive.
Q. Drivers graduating from British Formula 3 to Formula Renault 3.5 have traditionally done quite well, what are your hopes for the season?
OW: I'll say what I said when I went into the F3 year. Back then I aimed for the top six and ended up leading the F3 championship at one point. If I stick to hoping for a top six place in the drivers' standings, anything better would be great. I think I am one of the youngest drivers, and there are a lot of experienced people in there with some great teams. There are a couple of Red Bull-backed guys, people who have had links to Ferrari and Lotus. So there are a lot of F1 people involved in it as well. It is going to be a tough year, but I am confident I can get some podiums and finish up among them.