That Williams have admitted, despite a release from Grand Prix Manufacturers Association (nee GPWC) implying the contrary, to not having committed themselves to the GPMA's 'binding agreement to race together only in a series which satisfies the fundamental principles of a clear and equitable World Championship', is no great surprise.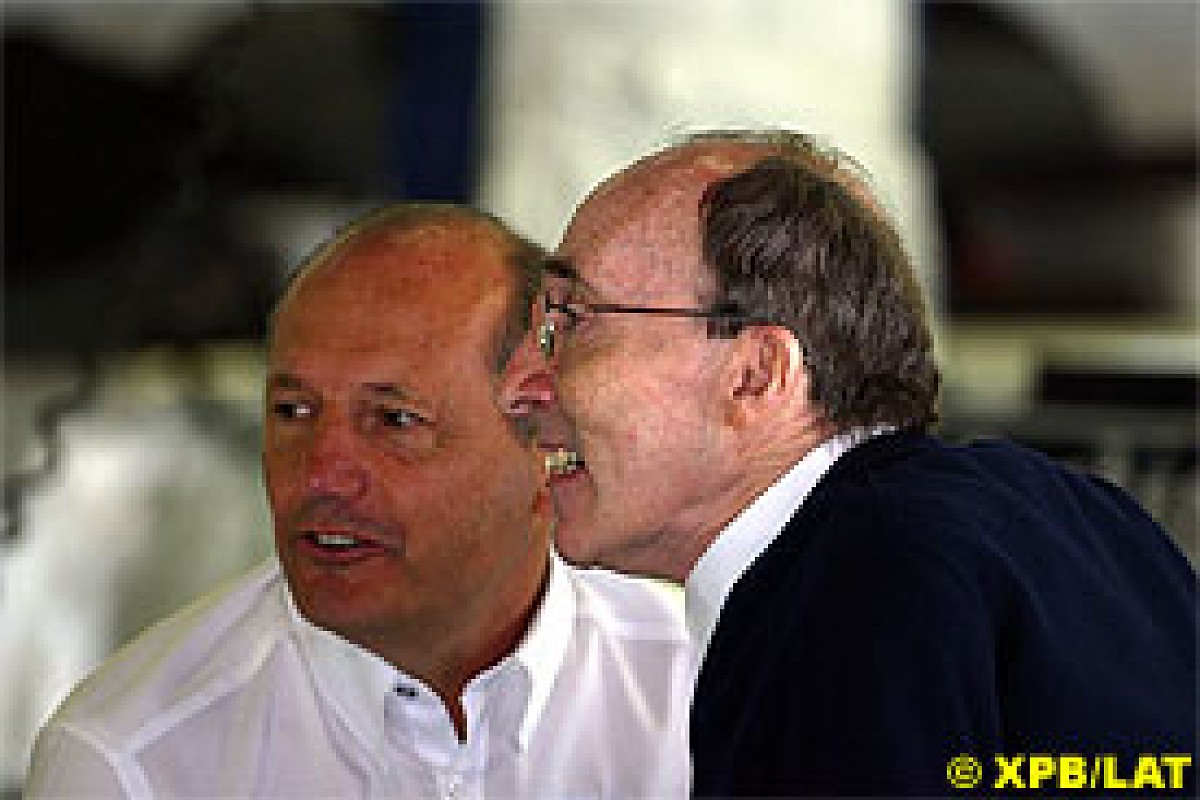 In fact, when the GPMA release was digested last week, the implied inclusion of Sir Frank's eponymous team was a surprise, for, with their impending divorce from BMW, Williams are a privateer team in the true sense of the word. Even truer than is the case of Red Bull Racing, Midland-Jordan and, from 1 November, Red Bull-Minardi, for they have multinational patrons - from paid-for Cosworths to the shares in the holding company - Williams Grand Prix Engineering Ltd - being held by the founding individuals, Frank Williams and Patrick Head.
As such Williams need cash, and piles of it, just to maintain their status quo in the midfield, let alone movement towards the front where once they ruled so effectively. Given that HP have taken an early bath, and certain sponsors, in particular Allianz and Castrol, are expected to jump ship to BMW, which brought them to Williams in the first place, newly-appointed CEO of the company, Chris Chappel, could just discover that the team's biggest 2006 benefactor remains a certain J. Button, Esq., who certainly won't be insisting upon airbox space in exchange.
Under those circumstances, would it be unreasonable to believe that Williams could 'do a Ferrari' and sign up to Bernie Ecclestone's 2008-2012 Concorde Agreement, exchanging the long-term promises made by GPMA for the short-term income offered by SLEC's Chief Executive? After all, what use mega-piles of folding stuff in 2008 when the FW28 requires urgent aero fettling for 2006; what use promises of Toyota motors three years hence when pitching title sponsors - at a reputed cut rate of $30m - for next season?