---
By Dieter Rencken, Belgium
Autosport-Atlas Columnist
The 2006 Calendar
The game of Charades which annually surrounds Formula One's calendar never ceases to amaze. Last year, Bernie's Game centred upon Montreal, Magny-Cours and Silverstone, and, despite there being no non-Formula One considerations such as the Commonwealth Games or FIFA's World Cup, Bernie Ecclestone prolonged 2005 negotiations so much that Formula One's fixture were approved just 22 days before the end of the outgoing year.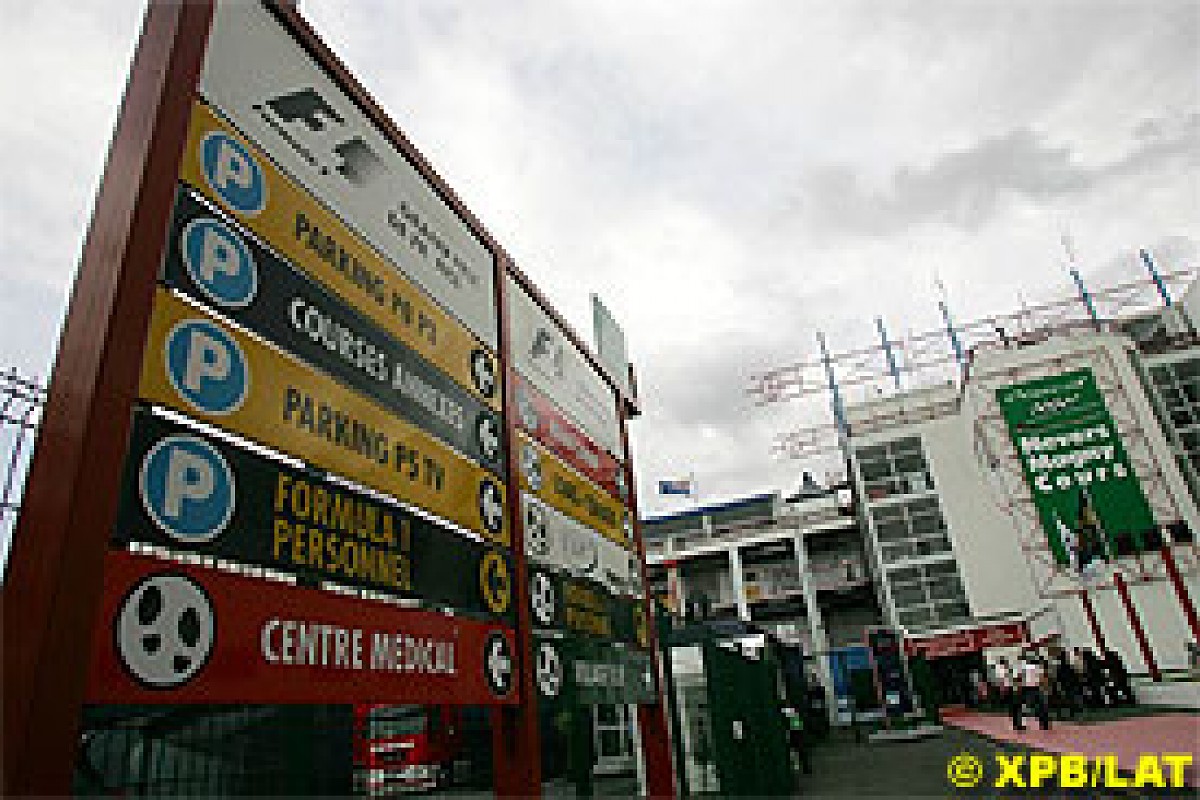 This year, it seems, the sport's commercial rights' holder - through common consensus, if not majority control - has widened his net somewhat to hold to ransom the likes of Spa-Francorchamps and Imola, plus a handful of hopeful venues. His 2006 task is, of course, considerably complicated by the staging of the afore-mentioned sporting events, whose dates and venues have the potential to seriously impact upon Formula One's lifeblood - TV ratings - but, still, given that their respective March and June fixtures were formalised years ago, can there be any sporting justification for F1's straggling?
Since Ecclestone sold off 75% of SLEC, the ultimate holder of the rights, his simplest way of clawing back previously regular dividends, now lost, is via an increase in the number of races in each year's Championship and, thus, hosting fees and related revenues.
Ecclestone's expansionist strategies work equally well for the three shareholding banks, BayernLB, JP Morgan and Lehman Bros. Having been suckered by the collapse of Kirch Media, the trio are baying for returns on their 'investments'. Again, calendar increases and the subsequently greater revenues reduce the pressures on those responsible for approving the Kirch loans in the first place.
Formula One viewerships, though, have been hit increasingly by calendar fatigue, whilst teams, too, have been severely hit by the inclusion of no less than eights sets of back-to-back events. Recent studies by media researchers Sports Marketing Surveys of Weybridge, England show that, whilst 2005's overall ratings have increased, the all important per-race index has dropped - indicating that costs of reaching viewers have increased.
This has not, though, stopped rumours of three-in-a-row events in order to accommodate the upward spiral to a possible 20 events.
Race attendances, too, have dwindled of late, and, whilst Ferrari's drop-off in performance could be fingered in Imola and Monza - and maybe Germany - there exists no doubt that calendar increases do not bring with them exponential crowd increases, thus impacting upon Ecclestone's principal customers - and those whose welfare should be of primary concern, the race promoters.
The present Concorde Agreement stipulates that each season shall have no more than 17 Grands Prix - unless amended terms are agreed with all signatories - and indications in Brazil were that the teams were holding out for larger handouts than had been their reward for sanctioning a record 19-race calendar this year.
Last year, Silverstone and Magny-Cours were the stumbling blocks, and Ecclestone seemingly played the patriotic cards brilliantly: after Magny-Cours had reneged on previous financial commitments, and Silverstone held out on agreeing (long) terms, he relegated both events to the bottom of his pile. Thus they became Numbers 17 and 18.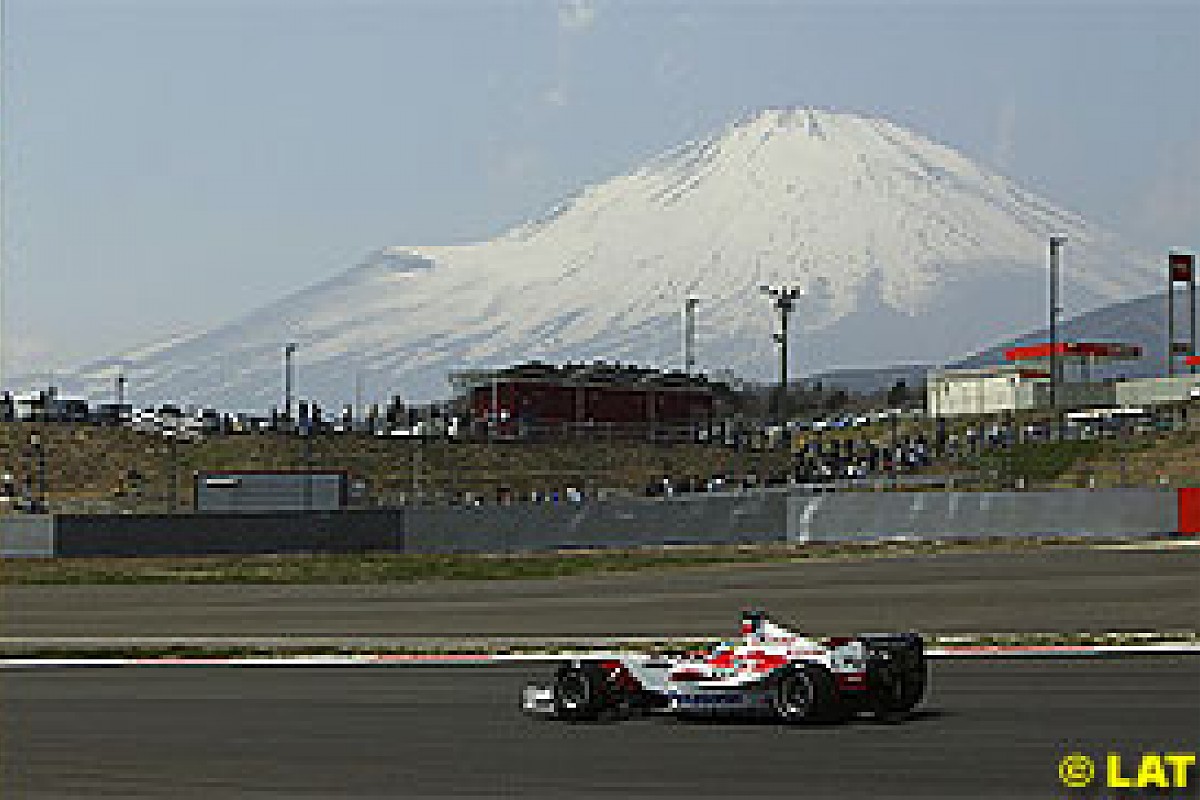 Knowing full well that France's motorsport authority would not let up with a fight for a Grand Prix in the very country which donated the term; knowing full well that Renault and Michelin would push to the maximum to perform before their home crowds; knowing full well that all major British team owners are members of the Silverstone-owning BRDC, he was able to squeeze extremely favourable terms - for himself, who else - from them. But, the teams are now wise to that tactic.
Shortly before this year's French Grand Prix, Ecclestone requested that the FIA 'block' off 20 dates for the 2006 FIA Formula One World Championship. In Germany, F1's ringmaster allowed that a 20-event calendar was unlikely, the 'blocking' of dates having merely been requested to facilitate juggling within those windows whilst working around Commonwealth Games and the 9 June-9 July World Cup dates. In any event, an increase to 20 races was deemed well-nigh impossible by most in Formula One: Mexico's planned circuit had by then hit financial and administrative difficulties, whilst South Africa's project seems as far off as ever.
This week David Gant of Cape Town exclusively admitted to Autosport-Atlas that "financial support from [the South African] Government [is] unlikely but [we are] pursuing other options" and that the project "wants to finalise a deal with Formula One Management [subsidiary of SLEC] before the end of the year".
So, it seemed, F1 was headed for a maximum of 19 races once again, subject to Ecclestone and all promoters adhering to long-term contracts put in place when first the concept of a breakaway series was mooted by Formula One's rebels. During the Italian Grand Prix it even seemed that the number could drop to 18 or below. In a meeting with Belgian journalists timed to fall ahead of Spa's event, Ecclestone suggested that Formula One could no longer justify two triangular sets of venues - Nurburgring/Spa/Hockenheim and Monza/Imola/Monaco - in which the respective pieces fell within 500 kilometres or so of each other. One in each triangle had to give, he intimated.
In the same breath he allowed that, given the choice facing race fans, he would attend a Grand Prix in the Eifel rather than the Ardennes - on account of vastly better facilities, and better accessibility and accommodation choices offered by the former - whilst, without mentioning Southern Europe's classic 'M' races, he did mention Imola's sub-standard facilities and recent race attendances. So, possibly, down to 17 races for 2006? Still, each Grand Prix is worth an estimated $11m, so surely Ecclestone will hold on to what he has whilst adding events.
Then Fuji entered the equation. Given (Honda-owned) Suzuka's sell-out races and that Japan's 'other' super-licensed circuit is a listed Toyota asset, such rivalry makes excellent sense, both business and sporting. Suddenly rumours had the calendar back at 19 races, with most punting a drop-out by Imola and inclusion of a second race in Japan, whilst others suggested Fuji would be "in addition to". And, then the real auction could start: winning circuit bags 'Japanese Grand Prix', loser is saddled with 'Pacific' or even 'Asian'. All this assumes, of course, that all teams agreed to Ecclestone's sweeteners, failing which he could play Honda and Toyota against each other, as each vies for the honour of hosting Japan's Grand Prix.
Ecclestone could, as has been suggested, leverage these negotiations with the circuits' principals by offering 2008-12 Concorde Agreement inducements - along the lines of "accept my Concorde terms and you have the Japanese race" - but whether Japan's giants of industry accept such barrow-boy tactics is debatable, whilst the very real danger exists that such crude bargaining could further alienate them.
The final complication in Ecclestone's task is Indianapolis Motor Speedway, and their recently announced Grand Prix date for 2006. Given the shameful events of June, the circuit has every legal right to withdraw from the Championship without penalty; should Ecclestone therefore wish to maintain Formula One's tenuous toehold in the United States he would do well to agree with the date - 2 July - unilaterally published by IMS. The effect of this, though, is a split in the traditionally European-centric mid-summer calendar, affecting particularly France and Great Britain. What, then, is the likely status of each venue?
In 2005 sequence:
Melbourne, Australia
Traditionally the season's first event in early-March, the city next year hosts Commonwealth Games (15-26 March), the marathon event of which includes a lap of Albert Park's Grand Prix circuit, meaning GP moves down the schedule, possibly to 2 April, followed by Fuji on 16 April.
Sepang, Malaysia
Normally second on the schedule after being moved forward from initial October dates, Malaysia's race is rumoured to kick off the season, so 5 March, or even 26 February. However, it could remain second on schedule, following Bahrain by two weeks.
Sakhir, Bahrain
Could move forward to first or second on calendar, so 26 February/5 March, or 19 March.
Imola, San Marino
If granted a race, date is likely to be on 30 April, back-to-backed with Spain on 7 May. Could be dropped to make way for France, Nurburgring slots, with calendar incorporating Fuji as 19th race.
Catalunya, Spain
7 May.
Monte Carlo, Monaco
28 May, back-to-backed with France or Nurburgring.
Nurburgring, Europe
4 June, though Magny-Cours, France could be twinned with the Principality's race, with Nurburgring later in season as substitute for Spa. Also possible back-to-back-to-back Monaco/France/Nurburgring.
Montreal, Canada
9 July, but could move to 25 June (a week before US GP) to avoid FIFA World Cup Final on 9 July, but time zone flexibility could alleviate the problem.
Indianapolis, United States
Unilaterally announced 2 July (Independence Day weekend), and has sufficient 'clout' after Michelingate to make it stick.
Magny-Cours, France
Moves up to 4 June (most likely scenario), or down to 16 July.
Silverstone, Britain
16 July, and twinned with Germany (most likely), or 23 July.
Hockenheim, Germany
23 July and back-to-backed with Hungary, or, if France/GP twinned, stand-alone on 30 July.
Budapest, Hungary
30 July (if twinned with Germany), or first race after three-week break - 20 August.
Istanbul, Turkey
20 August, see Germany/Hungary scenario, or 3 September.
Monza, Italy
27 August, or 10 September.
Spa-Francorchamps (or Nurburgring as substitute)
Twinned as this year with Monza, 3 September or 17 September, plus possible Monza/Spa/Nurburgring back-to-back-to back on 24 September. Or moved forward to June.
Sao Paulo, Brazil
Probably moves to 5 November due to national government election issues in October, and ending the season in a Southern Hemisphere (ie warm) country on an evening time slot.
Suzuka, Japan
8 or 15 October, as this year back-to-backed with China.
Shanghai, China
15 or 22 October, followed by Brazil a fortnight later.
Fuji, Japan
16 April.
Probable 2006 calendar:
•  05 Mar  Malaysia
•  19 Mar  Bahrain
•  02 Apr  Australia
•  16 Apr  Japan 1
•  30 Apr  San Marino/France/Europe?
•  07 May  Spain
•  28 May  Monaco
•  04 Jun  France/Europe/Belgium?
•  25 Jun  Canada
•  02 Jul  US
•  16 Jul  France/Belgium
•  23 Jul  Silverstone
•  06 Aug  Germany
•  27 Aug  Hungary
•  10 Sep  Turkey
•  24 Sep  Italy
•  01 Oct  Europe/Belgium?
•  15 Oct  Japan 2
•  22 Oct  China
•  05 Nov  Brazil


Sources indicate this calendar ticks all important boxes whilst easing travel arrangements and reducing back-to-backs to a more manageable six - down from eight. If accepted by all circuit promoters and the FIA, should terms be agreed with all teams - which, after feet-stomping and posturing, traditionally occurs - Formula One could be staring its first 20-race calendar, one running from 5 March to 5 November, straight in the face by the next FIA World Motorsport Council meeting on 26 October.