---
By Dieter Rencken, Belgium
Autosport-Atlas Columnist
The A1 GP Calendar
Is silent but perceptible pressure being applied against A1 Grand Prix before it, the self-styled 'World Cup Of Motorsports', even has its inaugural race? Whether by design or pure co-incidence, it would appear so. These 'squeezes' not being totally unexpected given the hype and speculation the series has generated since being announced by His Highness Sheikh Maktoum Hasher Maktoum Al Maktoum at a glamorous launch at his family's five-star Jumeirah Beach Hotel in Dubai 18 months ago, and, to many, it was just a matter of time before the established Championships and their rights' holders threw hi-tech spanners into the spokes of A1 GP's highly polished wheels.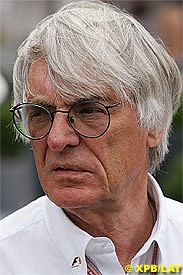 First off, strengthening rumours in Formula One circles suggest that, next year, the Championship will venture outside its traditional early-March to mid-October window in order to accommodate the 19 or 20 races required by Bernie Ecclestone to make up for annual income lost after his sale of 75% of SLEC to a trio of banks without the burden of four races crammed into five weekends.

With A1 GP having set itself up as a (European) winter Championship, any creep into late-October/November will seriously impact upon the number of weekends open to the fledgling series. Given that F1's dates are 'blocked' off first, bitter few uncommitted weekends remain for A1 GP's scheduled 12 races outside of December and January, or for that matter, within those two months.
Then, during the Belgian Grand Prix weekend, an FIA spokesperson allowed that the World Rally Championship is looking to run (A1 GP-style) split calendars - with a bias towards winter-centric events. The first such WRC schedule, previously oft-discussed but never accepted, is said to feature a three-month break between mid-May and August, and is expected to be ratified at the next World Council meeting. If approved, possibly by end-October, A1 GP will again be competing for airwaves with an official FIA Championship during its, A1 GP's, peak period.
Late confirmation of change of date for GP2's season finale means teams competing in both series - A1 and GP2 - are effectively left two days between A1's inaugural race at Brands Hatch this Sunday and the finale for Formula One's feeder Championship, held - co-incidentally? - in Sakhir, Bahrain on Thursday. That means packing up, getting from the United Kingdom to Bahrain, preparing for GP2's desert running, and, crucially, switching mindsets from 'nations cup' mode to driver/team-orientation. At least six of GP2's twelve teams are committed to both formulae, between them running no less than nine cars in Sunday's race, and 12 in Bahrain.
A GP2 spokesman stated "A1 Grand Prix and the GP2 series co-exist very happily", adding their finale, originally scheduled for 25 September, was changed to 1 October to eliminate clashes with Brazilian Grand Prix transmissions - although these find themselves in different time zones - and the transportation of the FIA's equipment from South America to the Middle East.
The final date switch to 29/30 September, he added, had been at the behest of the Bahraini race promoters, who wished for an event falling within the Muslim country's traditional weekend. Whilst there exists a certain surface logic in his statement, it conveniently overlooks that all FIA events - F1, WRC, WTCC, GT - lately hosted by Muslim territories have stuck rigidly to traditional timetables.
In addition, the Sheikh's choice of first letter implies his yet-to-be-run series as being senior to the FIA's 55-year old F1 Grand Prix Championship - surely causing much indignation in Bernie Ecclestone's offices - whilst, by contrast, GP2, whose trademark remains firmly vested in his privately-owned Formula One Promotions and Administration, officially submits to the premier Championship by simple virtue of the secondary digit in its moniker.
Given that A1 GP tabled their provisional calendar in May, with GP2 admitting to first publishing in early-July their date switch for a race promoted by Dubai's highly-competitive neighbouring state and falling within just four days of the inaugural race of a series conceived by a member of that country's ruling family, could there be lurking a conspiracy somewhere?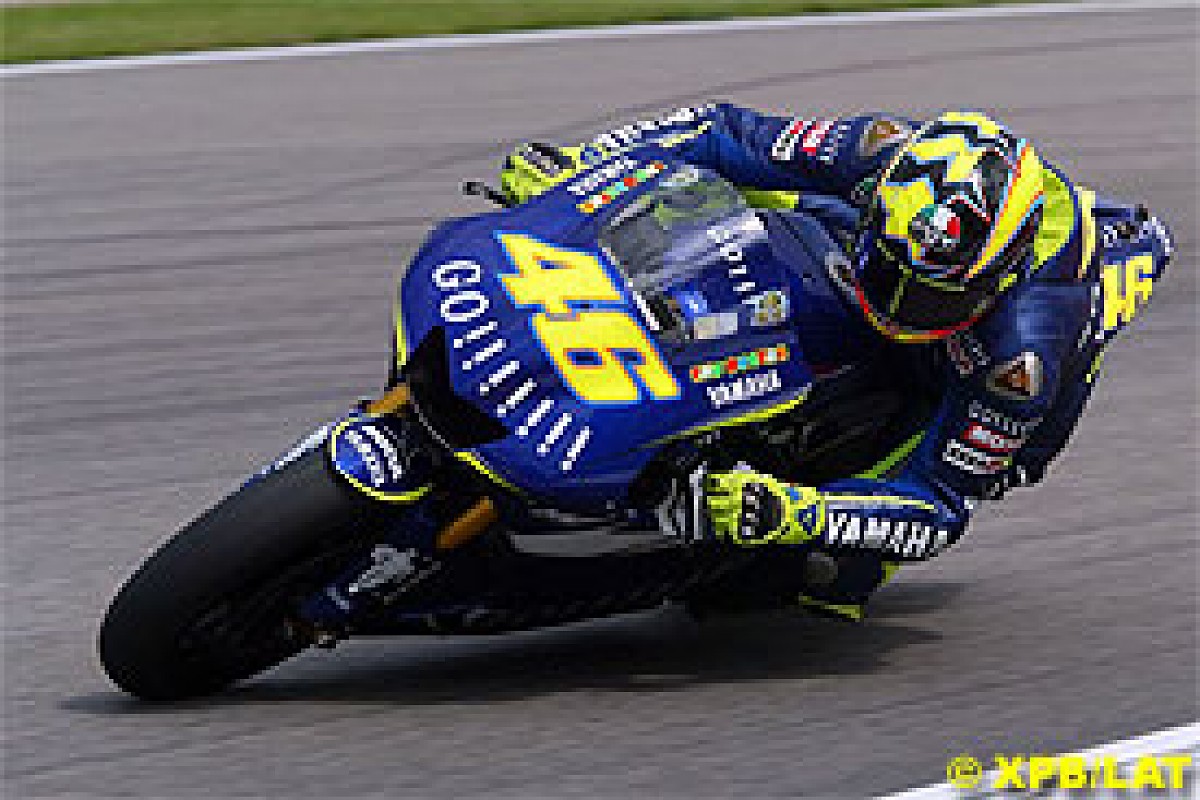 Recently this column queried the basis upon which Formula One Administration opposed Grand Prix Masters' trademark applications whilst being perceived as permitting A1 Grand Prix's use of common words. Such tacit permission, we stated, undermined Ecclestone's opposition to 'Grand Prix' trademarks applied for by Scott Poulter for his series, which pits former stars against each other in generic single seaters.
Late last week, Australian Grand Prix Corporation chairman Ron Walker, an old crony of Bernie Ecclestone and a man of considerable influence, announced intended legal action against the newcomer on the basis of trademark infringement. "It is unfortunate that the matter has come to this, however, the corporation must protect its valuable intellectual property in relation to the Grand Prix".
Whilst Walker's statement refers specifically to his event, there remains little doubt that any litigation enjoys the support of Ecclestone, on whose behalf Walker earlier this year pleaded with fellow Grand Prix promoters to remain loyal to the septuagenarian by giving GPWC, as it was then known, a wide berth. AGPC's action is, of course, totally separate from FIA calendar matters, but, if successful, will impact upon the overall running of Maktoum's series, for both logo and title would be banned in all territories party to the action - thus disrupting intra-and extra-territorial marketing and broadcasting.
The Australian may, of course, be acting in the best interests of his brainchild, an event universally accepted as amongst the best presented of Grands Prix, but, given their rather close relationship, it is surely a given that Ecclestone was fully consulted on the issue. Who knows, Ecclestone may even have put Walker up to it.
Ecclestone may have chosen Australia as a kick-off point for his task in Europe is complicated by the 'A1 Grand Prix' registration granted to Madrid trademark specialists on behalf of Maktoum's Dubai International Holding Company on 8 July this year, but published by the Trademarks and Designs division of the European Union's Office for Harmonization in the Internal Market for the first time exactly a week ago. Possibly that publication sparked off Walker's action? Whatever, Ecclestone may draw consolation that 'A1 GP.com', applied for by a Glaswegian legal firm, is pending, and may provide more grist for his various mills.
If judged successful in the Australian courts, though, next event in the firing line could be Malaysia's 'Grand Prix Cup of Nations'. As Paul Stoddart pointed out in the aftermath of his March injunction against the FIA, the Australian and Malaysian judiciaries use Westminster's system as base, and similar outcomes could therefore be expected in both countries. Thereafter? Take your choice from: China, Germany, Brazil; any country hosting both Formula One and A1.
That the FIA is no more than ambivalent about A1 GP is clear from comments last week made by Max Mosley, president of motor sport's governing federation. "A1 is just one of the many international one-make series," he said on a visit to China - one of the seat-holding 'nations'. "It is not too different from the Nissan World Series and GP2 Championship." With such opinions freely bandied about, what chances A1 GP has versus F1, WRC and/or GP2 in a rights' or calendar crunch?
In a BBC interview earlier this week, Maktoum stressed that A1 Grand Prix was not in competition with Formula One, that his series was merely turning a traditionally cyclical industry into a year-round industry ("like selling ice creams all year round"). He may have achieved just that - to the detriment of his own 'Championship'.
Ferrari, Marlboro and Rossi
At Monza, Ferrari had the tifosi in a tizz. Where the fervent red-clad worshippers expected only bad tidings from their beloved Cavallino, they received better than merely good news. Valentino Rossi would be testing regularly - "every four to six weeks", said Technical Director Ross Brawn - with a structured programme being prepared for the Italian MotoGP superstar's entry into Formula One should he so wish.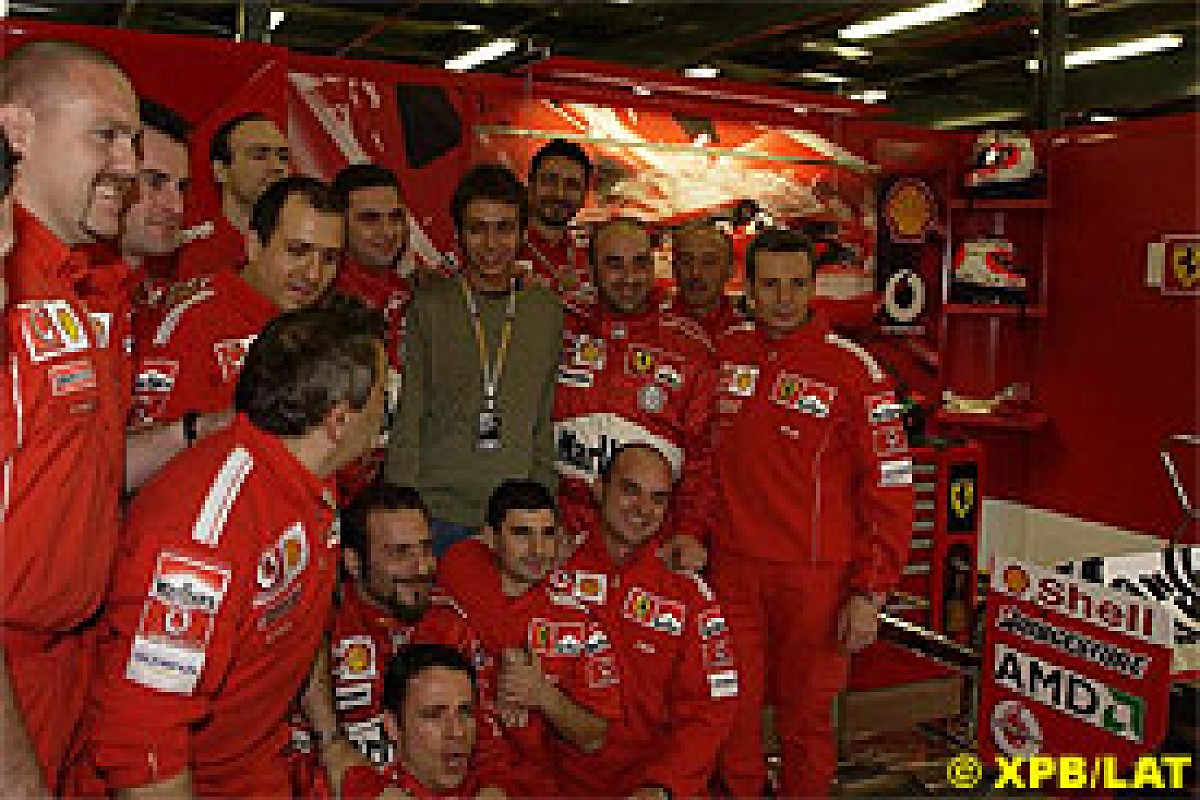 The next evening, to almost universal condemnation, Ferrari announced that Philip Morris International, the tobacco division of the conglomerate and owner of the Marlboro brand, had agreed to extend their sponsorship agreement to 2011.
Then, late last week, Rossi rubbished Ferrari's claims. "I heard Ross Brawn's words with a smile: maybe for programmes regarding myself it would be nice if I too was informed about them. Instead I don't know anything about that and it's not in my plans," reported Gazzetta dello Sport, whilst others had the 26-year old being less charitable. "Bullshit," he is said to have told journalists.
Does there exist a rather convenient connection between Brawn's words and Marlboro's surprise extension?
Imagine the scene: on the one hand a company so cash-strapped that the Italian fiscal authorities allegedly threatened the operation with closure unless a solvency plan was produced post-haste - temporarily achieved via $500m from Bernie Ecclestone in exchange for commitment to a yet-to-be-defined Concorde Agreement. On the other, a tobacco company absolutely determined to push the bounds of anti-tobacco legislation.
Negotiations have proceeded since the Hungarian Grand Prix, at which it became clearer than the hot blue skies above the Hungaroring that European Union authorities are divided, if not downright lackadaisical, over the tobacco question.
Sticking points between PMI and Ferrari? The team's lamentable performance to date, Michael Schumacher's rumoured imminent retirement, the unconfirmed defection of Rubens Barrichello to opposition brand Lucky Strike via a deal which has been unofficially renamed Brazilian American Racing, chief designer Rory Byrne's retirement age.
Negotiations continue through Formula One's summer vacation - which, though, is no break for red-clad workers, for a Ferrari desperate to find a 1000ths here, another there, enslaves them throughout in defiance of an agreement struck by 90% of teams - and reach stalemate in Turkey.
A further meeting is scheduled for Monza. Suddenly Rossi rumours are thrown into the equation by a party out of the negotiation mainstream, and, true to form, the Italian media hypes them to heaven. Voila: PMI, blinded by the future sight of the iconic rider, presently clad in the blue of Gauloises, bearing the red and white of Marlboro as he steers 'their' Ferrari every month or so as he prepares for his four-wheel Grand Prix debut, stretch for a pen. Before they can sign, though, a nought or two are added to the deal. Still they sign and initial every page.
A fortnight later Rossi is asked his opinion - see well above. Rather conveniently, Schumacher, who remained absolutely silent at Monza, simultaneously questions whether Rossi will make the switch. "Do I see him in the long run in a Ferrari? I can only see him occasionally jumping into our car, to have some fun. Whether he seriously thinks about switching, you should ask him, but I cannot see much in all these stories. I get the same impression from discussions with Luca di Montezemolo and Jean Todt."
No matter, Michael, the deal was signed a fortnight ago at Monza by the same di Montezemolo and Todt. And the tifosi remained deliriously hopeful in the face of an otherwise terrible weekend.