---
By Dieter Rencken, Belgium
Autosport-Atlas Columnist
Red Bull: More than Wings
That Paul Stoddart has sold Minardi is no surprise: over the years the hard-living, chain-smoking Australian expatriate had received in excess of 40 purchase offers and proposals. Some were downright ludicrous; others had legs but no muscle; a few got beyond the meet-Paul-and-drink-coffee stage, with the downright minority getting into main meal.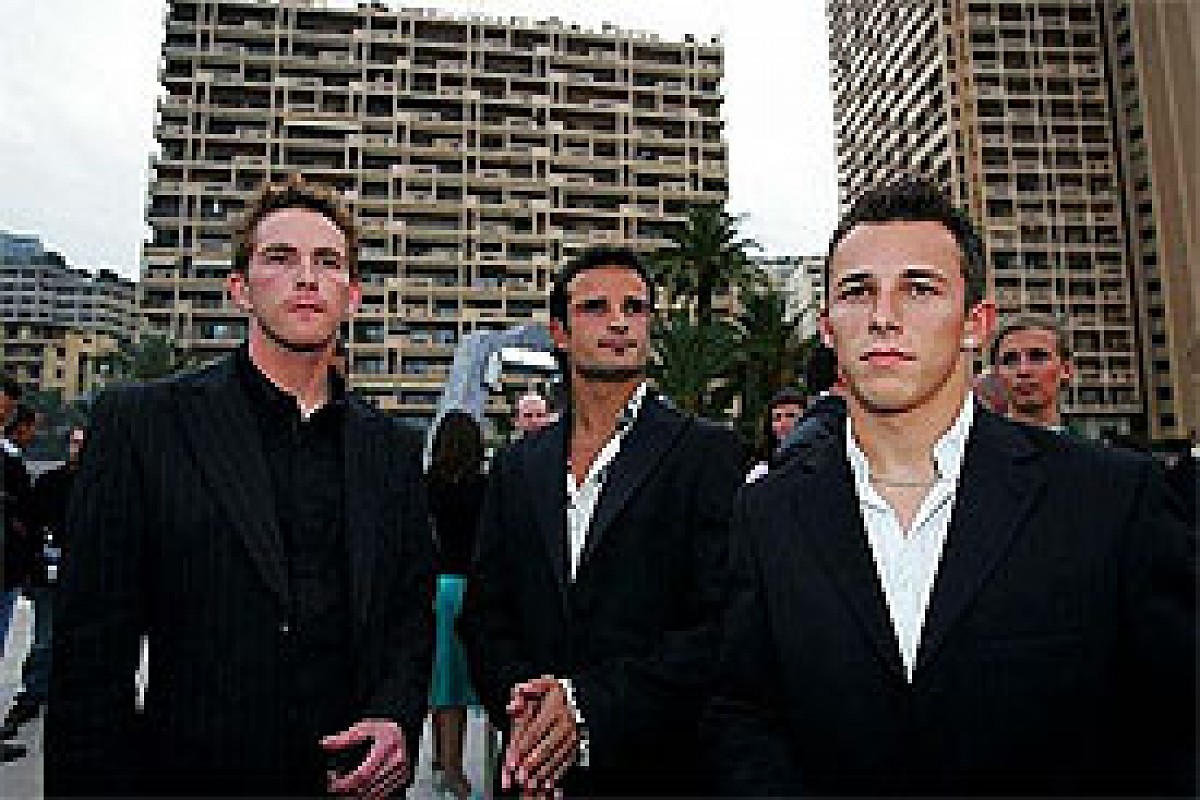 More recently Eddie Irvine was seen sniffing about the team's black/white motorhomes - allegedly on behalf of Roustam Tariko, a Russian banking and alcohol billionaire out to make a small fortune out of Formula One after starting off with a large one - and the now-scraggly bearded-Ulsterman's proposal is said to have tickled Stoddie's fancy more than all the rest combined.
But Red Bull GmbH beat Irv the ex-Swerve to the deal, and the Italian team now fall under Austrian ownership after gaining a temporary reprieve from bankruptcy via the Ledbury, UK-based aviation entrepreneur whose take-over of the constantly beleaguered outfit was watched by most within Formula One with senses of detached amusement. He was (and, despite the sale, remains) the ultimate petrolhead, collecting F1 cars and memorabilia as schoolboys amass slot-car stuff. "This time," said one seasoned hack of Stoddart's January 2001 purchase of the team, "Paul is buying a whole damn Scalextric set, transformers and all."
It was not quite like that, of course: he had taken over the smallest 'set' of cars and their boxes, without tracks bits and armcos, but, still, he saved the salami of upwards of 150 heads in Faenza, with the two-seater programme, which remains, for now, under Stoddart's control, creating further employment since 2002, albeit in Ledbury.
Thus, the unnecessarily coarse and arrogant utterance from Jean Todt, an employed team boss - a vastly influential one, true, but an employee all the same - that the entrepreneurial Stoddart, who, through risking his own resources, ensured Ferrari had no need to run the third car, has not 'given anything to Formula One' should be treated with the contempt it deserves. Like him or lump him, Stoddart kept the name and operation going by bringing into Formula One the likes of Fernando Alonso and Mark Webber. Stoddart was, after all, the man who made it possible for Michael Schumacher's wife Corinna to experience Formula One via Stoddart's two-seater initiative in December 2002.
Talking two-seaters, just why, though, Red Bull GmbH, massively into adrenaline programmes, did not include in their purchase arguably the most invigorating part of Stoddart's operation, namely the two-seaters, remains a mystery. Watch this space after the previously-contracted F1 x 2 race at Kyalami on 13 November, when seven or so of the two-seaters compete as support package to Grand Prix Masters.
This column has in the recent past suggested that Red Bull could take over Ferrari lock, stock and barrel, so, whilst the red team this year inhabit the opposite end of the paddock, the additional acquisition of an outfit by the lifestyle drinks company - said to gross €1,3bn per annum - is no great shocker, particularly as the company has, as per its take-over release, "more talented drivers than it has available cockpits".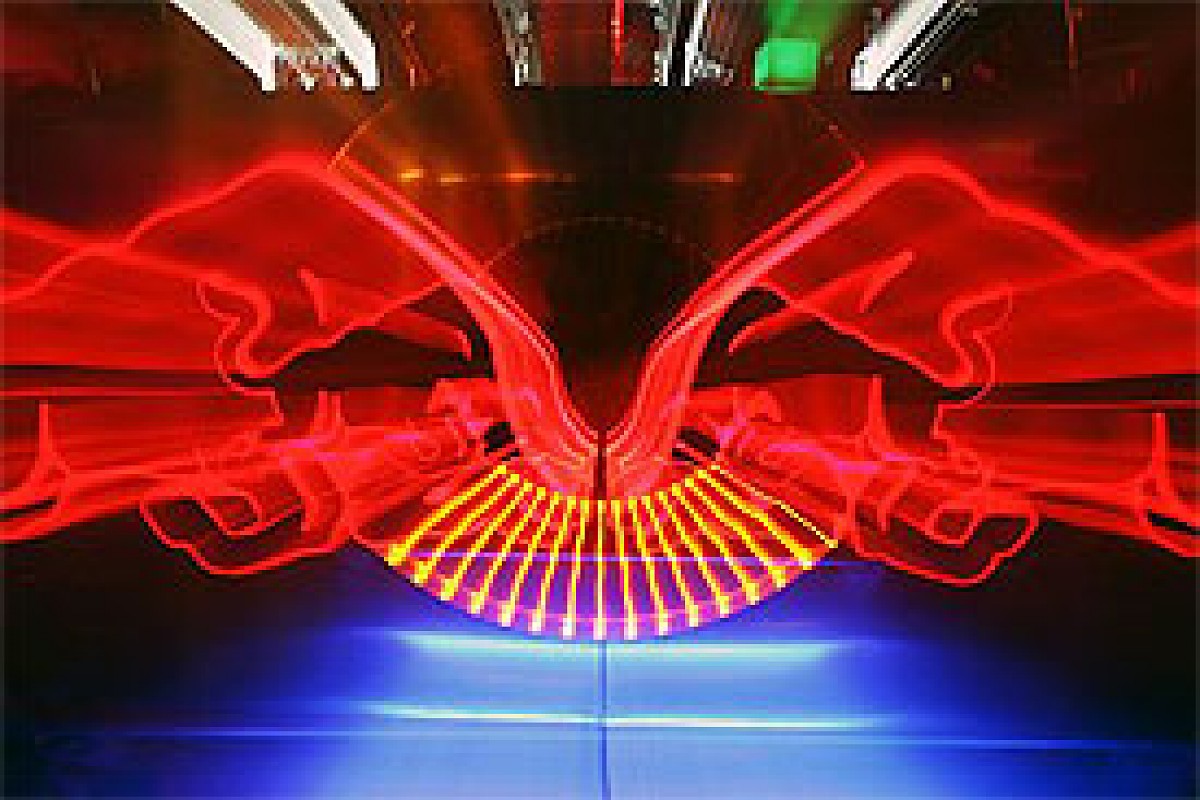 In order to fulfil its commitments to the likes of David Coulthard, Christian Klien, Tonio Liuzzi and Scott Speed, plus various other drivers learning their craft in feeder formulae, the outright purchase of two additional cockpits was favoured over (expensive) 'rent-a-drives'.
Whilst Red Bull's release further states "At the moment, no decisions have been taken as regards the name of the team, its management nor its drivers," the outfit's future name and driver line-up were obviously the subject of much speculation in the Spa-Francorchamps paddock. Some sources suggested 'Team Red Bull USA', given that company owner Dietrich Mateschitz has long eyed star-spangled cars, piloted by home-grown Americans, as a means of rocketing sales of his cans, whilst others had 'Red Bull Junior Team' as possible moniker, particularly if only one American - recently announced tester Scott Speed - is included in next year's line-up.
All this, though, is window-dressing in present-day Formula One, and the final point in Red Bull's statement ominously admits as much: "This (the Minardi) acquisition also means that Red Bull now has a second vote in any matters raised regarding the future of Formula One".
No sooner had the implications of these words set in, than paddock talk suggested that the FIA's unspoken approval of the acquisition, as per a spokesperson for the body, who further volunteered that such 'tacit support had been given by Max (Mosley) to Didi (Mateschitz) during their meeting last Tuesday' went against the FIA's indisputable mandate to administer fair and equitable motorsport.
"How can any fair and equitable decisions be taken when one party - namely Red Bull GmbH, which is the registered owner of both teams - controls double the votes of others?" asked one source, whilst a suggestion that the potential swap of data, during testing, practises, qualifying and races, between Red Bull and Minardi was unconstitutional, did the rounds in Spa.
"Sure, there have been suspicions that, say Ferrari and Sauber swapped data," one journalist commented, "but Peter (Sauber) always was his own man, and no more than an indirect customer of Ferrari, as proven by his decision to join G9 and switch to Michelin. With Red Bull, the parent company at that, owning both teams, matters are different..."
What if Mateschitz simply tires of Formula One, or outside forces dictate a withdrawal from the sport by Red Bull? Such has happened to Peugeot and Prost and Arrows and Ford of late, and could hit Ferrari any day soon. In each instance, though, it was a case of just one team departing, not two.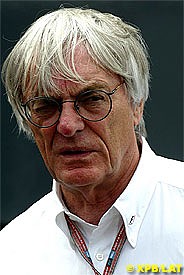 Can Red Bull, a marketing company - and how else can a company distributing at astronomical price an allegedly dangerous mix of sugar, caffeine, herbs and water be defined? - deny it is out to harvest the most marketing bangs for the least invested bucks, for, that is after all, accepted strategy in consumer industries.
Accordingly, for Red Bull, the question of whether it would be prefer investment in massive wind tunnels or Formula One marketing support programmes at $1m or so per race party has only one logical answer. Would not the company possibly be better served in A1 GP, where massive hype surrounds 'national' teams, thus obscuring what is absolutely basic technology? Imagine: 12 races on all inhabited continents, for 25 basic cars, all promoting Red Bull into their national markets.
No sooner had these discussions been left in abeyance due to impending deadlines, than the FIA issued a media release outlining plans to eliminate "unnecessary and excessive expenditure while continuing to allow technology which is road-relevant and interesting to the public" by reducing "the budget of a top team from the current €300m+ ($360m+) to around €100m ($120m)", and to "ensure that the Formula One World Championship continues with a mixture of independent teams and manufacturers, all competing on an equal footing in the traditional way". The release finishes with: "The result will be a 2008 Formula One World Championship with 12 teams, 24 cars and greater public interest than ever."
"Road-relevant" is, of course, a subjective term, for what is relevant in the US or UK is not necessarily required in Africa or Asia, nor, for that matter, do present Formula One cars have much in the way of road-relevance. Banned now, and, by perusal of the outline 2008-onward regulations, are: constantly-variable transmissions, freedom of engine architecture, diesel and rotary piston engines, turbo/superchargers, front/four-wheel drive, and active suspension designs - all readily available in contemporary road cars - and their un-banning would quickly chase budgets up beyond the FIA's stated caps.
The clause "on an equal footing in the traditional way", of course, revisits our sources' fears, for just how equality can be achieved when a single company owns two teams and four cars out of a permissible maximum of 12 and 24 respectively is unclear, for, with the FIA hoping to retain all ten teams presently competing, it is clear that, at most, only a maximum of two of the 10 could emulate Red Bull's dual ownership. Does that constitute 'equal footing'?
Red Bull's purchase of Minardi plays right into the FIA's hands: the thorny (to the body) and dissenting Paul Stoddart, who won an injunction against the body in Australia (thus opening up 'Pandora's Box') and acted as unofficial shop steward for the G9 teams, departs the paddock after the last race of the season. Equally, the FIA's already-excellent relationship with Mateschitz is compounded, and no doubt questions will be asked what incentives, if any, were offered to the drinks marketer in exchange for 'tacit support'. After all, if two Red Bull-bedecked cars sell, say 1m cans of the sweet stuff in a given period, it does not follow that four will sell 2m in the same time frame.
Finally, Red Bull gets two separate signatures on Concorde, albeit speaking with one voice, particularly where cost reductions are concerned. With five teams (50%) now said to favour Bernie Ecclestone's terms (Ferrari, Jordan, Red Bull One, a Williams unshackled by BMW's GPMA priorities, and Red Bull Two), therein lies the hidden ace: acceptance of reduced revenues from SLEC. Consider the following: a cash-strapped Ferrari, a ditto Jordan, a privateer Williams and two teams owned by the same, consumer marketing-driven entrepreneur are offered (and accept) regulated cost-saving measures which save them upwards of €100m each per annum under cover of 'road-relevant technology', do they hold out for increased revenues from SLEC in order to balance their books?
No need to, and, voila, Ecclestone's companies trouser upwards of €500m per annum without further ado. Hell, Bernie may even have financed the whole deal...
Minardi Win?
One of the more amusing theories arising out of the Red Bull/Minardi deal was that the team, whose best placing in 337 Grands Prix contested to date remains the two fourths scored by Pier-Luigi Martini in San Marino and Portugal in 1991, would win a Grand Prix in 2006.
Not score a podium, you understand, but take a full-blown, World Championship Grand Prix victory.
How so? Well, went the rather complicated theory, Minardi alone are next year committed - to Cosworth, incidentally - to running 3,0 litre V10 engines, whose rev limit has not yet been decided by the FIA. Given that 'Max and Didi' are snowboarding buddies, have flown about Europe together and enjoyed each others' company last Tuesday, it would be the work of a moment for Mosley, were he so inclined, to instruct a limit of, say, 25,000 rpm.
Suddenly Minardi, no longer owned by the thorny Stoddart, have access to upwards of 850 bhp whilst the 'works' teams, the grandees so bitterly locked in dispute with Mosley, have maximum 750 horses to call upon. On the right day, on a sweeping power circuit, a Minardi with 850 proven and reliable ponies could well outperform a 2,4 litre, centre-of-gravity-controlled 2006-spec McLaren-Mercedes, Renault, Toyota, BAR-Honda or Sauber-BMW manufacturer by those recalcitrant GPMA folk.
Imagine the laughter: five, big-budget manufacturers shown the way home by a privateer team sponsored by a carbonated drinks owner and using two-year old technology, whilst Stoddart, whose team Minardi failed score better than fifth under his tenure, watches despairingly.
Two minor problems to overcome, though: Red Bull One and Ferrari, both running V8s, need play ball. Given that the former enjoys as big-spending customer the patronage of the latter, which happens to be a commercial sister, and under the same ownership as Minardi, a few words in the appropriate ears could smooth the way for a Minardi victory.
And, three birds killed with one stone...