A Lot of Red Bull

---
By Adam Cooper, England
Autosport-Atlas Contributing Writer
Within less than ten months, Austrian energy drinks company Red Bull purchased its second Formula One team - now owning, effectively, a fifth of the sport's entries. But the implications of the Minardi buyout extend beyond a mere changing of ownership and raise several curiosities for the future: what will happen to Minardi's Faenza employees? How will the drivers market be affected? Which engine will each team be using? And what of that extra political vote? Adam Cooper analyses Red Bull's Formula One expansion
The last 10 months have seen an unprecedented wave of Formula One team takeovers, to the extent that an incredible 40% have changed hands during that period. The sequence was kicked off by Ford's sale of Jaguar to Red Bull, announced on November 15th last year, and was followed by Jordan to Midland in January, Sauber to BMW in June, and Minardi to Red Bull, finally confirmed on Saturday afternoon in Spa.
The Minardi deal was, in fact, done in an extremely short space of time, so much so that even Paul Stoddart could barely quite believe it. He signed an agreement at the Italian Grand Prix that basically gave Red Bull a week to inspect the books in Faenza, and if everything was deemed OK, the sale would go ahead. Usually these things can't be done in such a short space of time, but Red Bull sent in a team of 15, including lawyers and specialists from Price Waterhouse, and they did the necessary sums in record time. The deal was on.
Stoddart got word from his people in Italy just before 5:00pm on Saturday. Down at the Red Bull motorhome the news had been a certainty for some time before that, and a press release was hurriedly being prepared. Eager not to be embarrassed, Paul went straight to the Minardi garage, where he ordered the pitlane doors closed. With the whole team present, including the drivers, he confirmed that the deal had gone through. It was clearly an emotional moment, and he got a round of applause from his loyal troops. But as they headed outside, most looked a little shell-shocked, well aware that things would never be the same again.
When Stoddart himself emerged, he was subdued, to say the least. He admitted that it had not yet sunk in, and even he was not sure he'd done the right thing. But he was convinced that he'd found a buyer who would guarantee a bright future for the team.
Down at the Red Bull camp, there seemed to be a lot of happy faces, and Dietrich Mateschitz himself was there, although as ever he wasn't too keen to talk to the media. Among those facing the microphones was Helmut Marko, one of Mateschitz's key lieutenants and a man known for speaking his mind. So what were the final pieces that fell into place during the Spa weekend, I wondered?
"The usual things, a lot of lawyers," said the former Le Mans winner. "You get these 20 lawyers in one room, and life is difficult! It was all done in Italy, at Faenza."
He was happy to give me the low down on the plans.
"First of all it will be two different operations, two independent operations. And only when the regulations of 2008 are coming in we will have the big synergies. So we'll run it separately, and we'll use some of our junior drivers, of course. And I think with the V10 engine, which we're definitely using next year [at Minardi], we could be quite a surprise in some of the races. As you know, at Red Bull we are not known for going for last position.
"One may be a junior team just because it has younger drivers, but that doesn't mean necessarily that they will have a technical disadvantage. They should be on the same level, and the better one may win.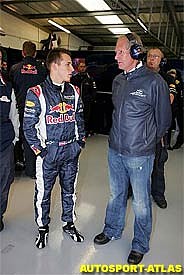 "Like I said, we'll stick for the next season with Cosworth V10s. It wouldn't make sense, for example, to switch to Ferrari V10s next year. We had a good co-operation with Cosworth this year, and it's quite late in the year. The first thing is to make this car as reliable as possible, and then make it quicker."
Marko admitted that there still wasn't a name for the team that we now know as Minardi.
"I don't know. We bought it an hour ago! And now we will go step by step. But it's not difficult to say that our junior drivers, if you take it by experience, are Christian Klien, Tonio Liuzzi and Scott Speed. Before we put Speed as a third driver for Red Bull Racing, and now we can put him as a race driver in our junior team, or whatever it will be called."
The interesting thing about the way the deal was rushed through was that at Monza, Max Mosley revealed that the $48m bond that has proved so unattractive to potential new teams was likely to be scrapped. Surely it made sense to wait for 2008? Marko made no bones about it. Leaving Speed and Liuzzi biding their time as test drivers was not an option.
"It was time advantage. We have our junior drivers ready now, and I have at the next step a couple of real good guys again."
Details of who will drive will no doubt emerge - GP2 man Neel Jani could yet be part of the equation - but of more immediate interest was what would happen to the Minardi staff.
"Like we did with Jaguar, the people who are willing to work in our spirit, who are willing to go forward, they are more than welcome [to stay]," the Austrian said. "If they don't, then of course we have to separate. But we don't care to go there and say we'll kick them out. We'll tell them what we want, and then we'll see how the co-operation is going."
That sounded promising, but asked whether the team would stay in Faenza or not, there was an unexpected twist.
"We will stay for at least another two years, I would say, in Faenza," Marko revealed. "After that it's open. But in 2008 you have the regulations where you can supply various teams. I think the real cost-effect will come in 2008.
"We won't have in 2008 one team in Italy, one team in England. I would say it's sure they will be at one location, and at the most logical one. We can't move our wind tunnel. Have you ever seen it? You should see it at Bedford; it's unbelievable. It's one of our main assets. So England is the obvious choice."
So there is the crux of the matter. If what Marko says its right, and if the FIA really goes ahead with technology sharing, Red Bull's second team will eventually head to England. Whether it will be based down the road from the current Milton Keynes operation, or both outfits are combined in a new 'super' factory that is perhaps a little nearer to that Bedford tunnel, remains to be seen. Clearly there will be huge cost savings, and the consolidation makes sense to the new owners.
But for the next couple of years the now-named Minardi team will run as the Italian cousin of Red Bull Racing. Although some suggest that this year's RBR chassis will be used, in 2006 the team will operate with the package Stoddart always planned - a development of this year's Minardi with a restricted Cosworth V10. The difference is that there will be sufficient funds to actually go testing and develop the car. Access to that Bedford wind tunnel will be a major benefit too.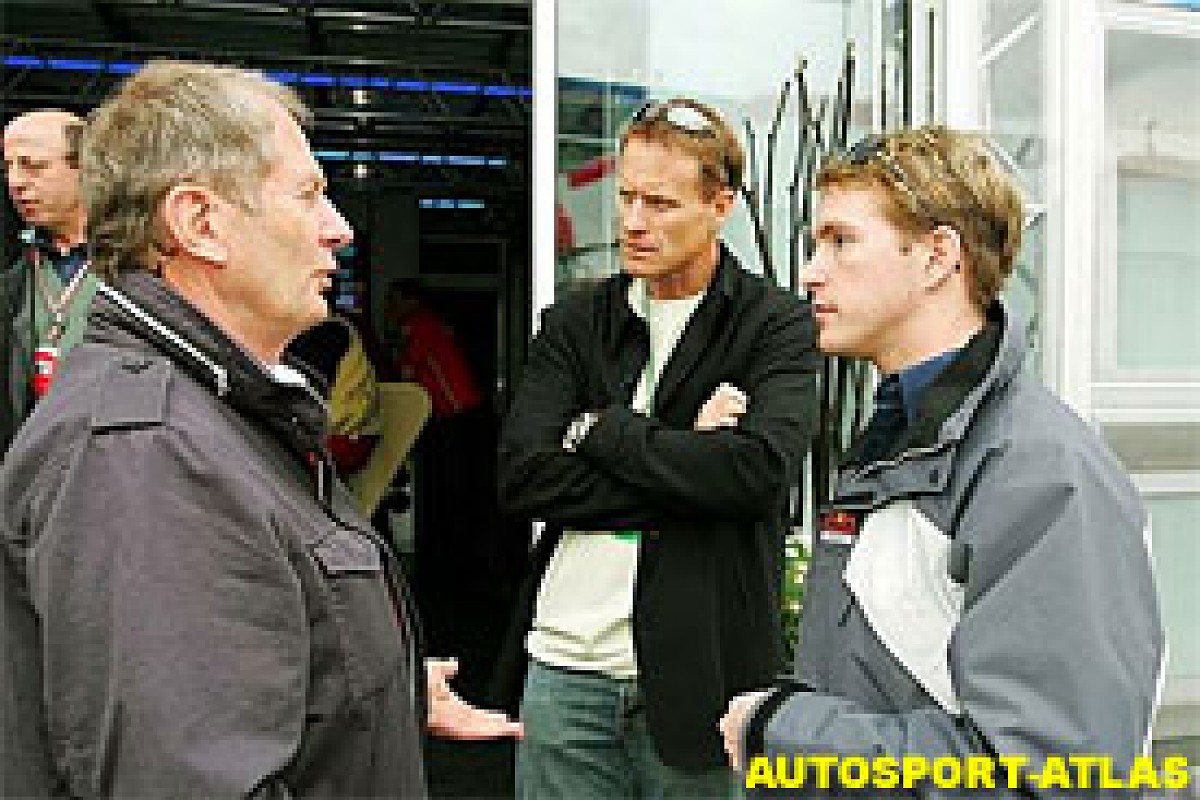 Much depends on how the other teams and the FIA react to the form of the V10. Even before the Red Bull deal began to shape the other teams were lobbying hard to ensure that Minardi's engine is no threat to the new V8s, and at Monza Honda was passing around a letter among the engine manufacturers. That campaign will no doubt gather momentum, for when it was agreed to give Stoddart a hand for 2006 no one envisaged that the team would have such solid financial backing.
The ball is in the air for 2007. A second supply of Ferrari V8s? Jean Todt doesn't think so. A Cosworth V8 deal? That would make sense, especially if Williams has spent a year developing them before moving onto Toyota. Red Bull Junior, or whatever it may be called, could be a serious effort. It promises to be the team's most competitive season ever.
Ironically, if Marko's schedule is followed, some time around 2008 any semblance of the old Minardi team will cease to exist. Faenza will become redundant, as will most of the employees involved in producing the cars. There will presumably be an opportunity for the race team crew to relocate. Some of them are British, but the majority are of course locally born and bred. They've spent years with Minardi, their lives are in Faenza, and most simply won't be able to move. And that really will be the end of the road.
When Red Bull bought Jaguar, or rather took it off the hands of a mightily relieved Ford for next to nothing, there was a genuine reason to rejoice. A healthy if not entirely successful team was saved, and the employees - even if not the principals - not only emerged with their jobs intact, but with a rosier outlook than they had ever enjoyed before. If you consider what happened to Arrows and Prost - both salvageable operations but for the huge debts incurred in paying for customer engines - that is no bad thing.
Minardi is a different story entirely. Under Stoddart's shrewd management, the team had come back from the brink, and he'd got the pieces in place to continue to run into next season. It didn't need the sort of last minute salvation that Jaguar required.
That's not to say that longer term Minardi could have survived in its current form, but even before Red Bull came on the scene there were serious alternative buyers who would have kept the team in Italy indefinitely, and brought new money into F1. That was certainly the intention of Eddie Irvine, who had switched his attention from Jordan to Minardi and, as of the Turkish GP, thought he had a deal.
Instead it seems likely that Italy's second team will completely disappear. The most obvious comparison is with Tyrrell. British American Tobacco's purchase prior to the 1998 season was a marriage of convenience, brokered by Bernie Ecclestone. It was an easy way to get two entries in a hurry, and other supposed benefits, without lodging the $48m bond.
After one swan song year, with Craig Pollock lurking in the background, the whole thing was dismantled and nothing survived the transition to the pukka BAR operation the following year. The only positive was that Ken Tyrrell was able to cash in, and no one begrudged him that.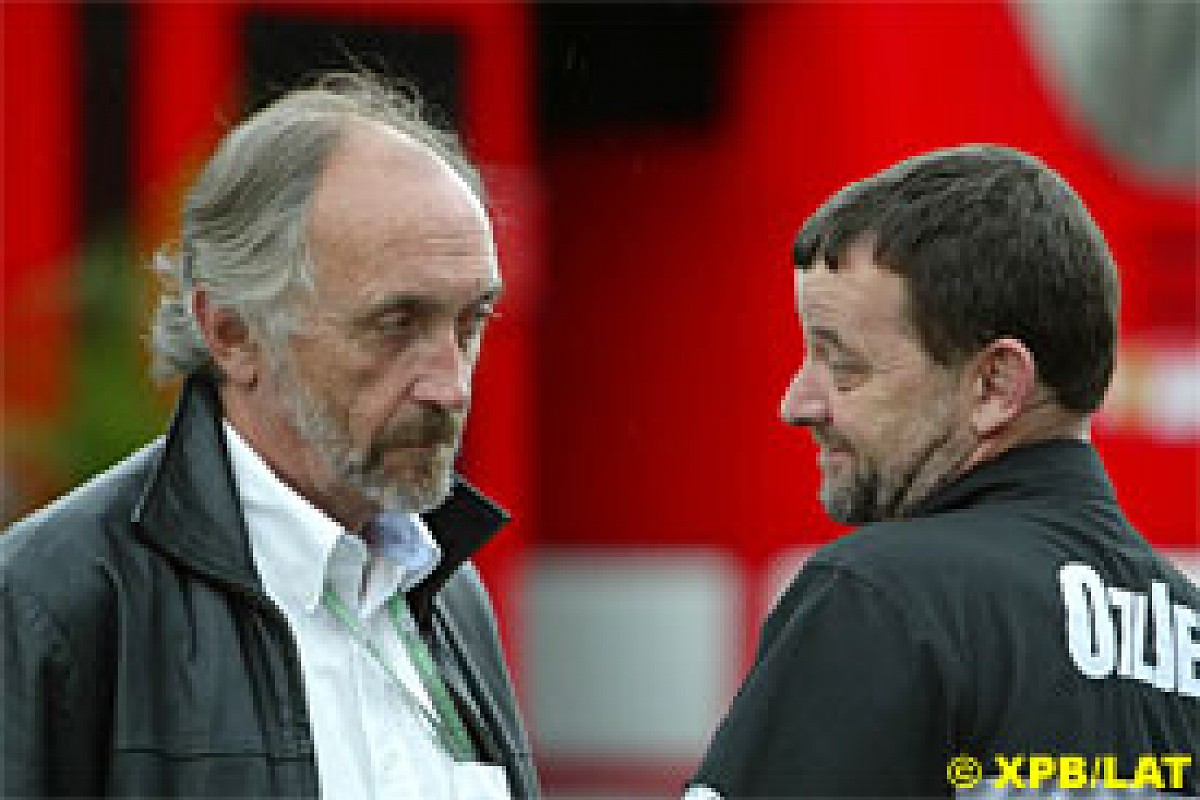 The same goes for Paul Stoddart. He's spent his own money running Minardi over the past five seasons, and in the worst-case scenario, if the team had gone the way of Arrows or Prost, he could have been left with nothing. But he's chosen his moment well and got out at a time that suits him, before the potential cancellation of the $48m bond kicks in and devalues his assets.
Of considerable relevance to the bigger picture is that opportunities for new drivers to break into F1 will be severely restricted, especially now that Sauber is a works team and cannot gamble on novices. That may sound a little strange when someone with an unlimited budget is going to the trouble of setting up a junior team, and has backed talents like Liuzzi and Speed, both of whom deserve a chance.
But unless you're one of the chosen few, picked up and nurtured by Red Bull in your karting days, you are going to struggle more than ever to find an opportunity to get near an F1 car. And like anyone else looking for talent, Red Bull doesn't always get it right. For example, Mateschitz was for years convinced that Enrique Bernoldi was the man, but not too many people shared his view. Even those who do get support have to survive in a politically charged environment, where different factions backing their own favourites.
At least Red Bull is bringing new names into F1. Several manufacturer teams have long lists of proteges, but how many have been, or are likely to be given, a chance to race by those teams? The inexperience tag always weighs heavily - just ask Anthony Davidson. Now it's nearly impossible for these guys to get started in a low profile environment because there's virtually no chance to place them anywhere. It's all too easy to forget than in 2001 you could find Fernando Alonso in a Minardi, and Kimi Raikkonen in a Sauber.
Stoddart will certainly be missed in the paddock, for his heart was in the right place, and most of the time what he said made good sense. Over the years he earned the respect of fellow team principals who initially had no time for his outspoken manner. Most of his peers will wish him well, with the notable exception of the aforementioned Jean Todt.
In fact, Todt is more than happy to see Stoddart go, not only because a trouble maker is of the picture, but because the Red Bull team has added another vote to the Ferrari/Ecclestone/FIA camp - a fact the Austrian company naively made clear in a press release last weekend.
This deal could not have worked out better for any of those parties. Mateschitz, a personal friend of both Bernie and Max Mosley, and as an engine customer effectively a financial backer of Ferrari, long ago made it clear where his loyalties lay...