Sign Language

---
By Richard Barnes, South Africa
Autosport-Atlas Writer
Kimi Raikkonen ended his run of poor luck and Fernando Alonso endured his most disappointing race of the season as the fight for the title was somewhat revived. Richard Barnes analyses the Hungarian Grand Prix and the Championship situation ahead of the August break
Formula One is, by its nature, a largely inscrutable sport. Unlike other sports where the contestants' faces are uncovered and open to scrutiny, revealing every detail and sign of anguish or triumph, F1 drivers at work present only the emotionless and implacable facade of a full-face helmet and visor to the watching world.
Deprived of both voice and facial expression as a means of conveying their emotions to fellow competitors and spectators alike, F1 drivers revert to the most universally understood and readily available substitute - the sign language of the fingers and hands.
Usually, sign language mirrors obvious frustration. A leading driver shaking a gloved fist or showing a rigid middle finger to an uncooperative lapped backmarker is a common and accepted convention on track. Equally common is the raised fist, followed by acknowledging waves to the crowd as the Grand Prix winner cruises around on the victory slow-down lap.
2005 has introduced a new victory lap sign language convention - the Fernando Finger Tally, the raised finger count by which Renault star and Championship leader Fernando Alonso reminds us of exactly how many wins he has taken during the season.
After victory in Sunday's Hungarian Grand Prix, McLaren's Kimi Raikkonen gave the perfect retort - a single digit raised triumphantly as he exited the final corner before taking the chequered flag. The gesture wasn't meant to imitate Alonso's finger tally, as this wasn't Raikkonen's first win of the season. Instead, it implied that statistics aren't everything - that taking six wins and leading the Championship through attrition is less of an achievement than being the number one driver, robbed of a Championship by unreliability.
It was a gesture of simultaneous defiance and resignation. Defiance that Raikkonen has the natural speed and the machinery to dominate and score a moral season victory over his Championship rival, resignation that (even with the ten-point swing in the WDC following Hungary) he still faces a monumental task in trying to overcome Alonso's 26-point lead in just six more races. For the singularly uncommunicative Raikkonen, that single finger gesture said more than a thousand hesitant interview words.
The Hungarian race also marked a key turning point in the perceptions towards the main Championship contenders. After a solid and reliable 2003 Championship campaign that featured many podium finishes but only one victory, Kimi Raikkonen had developed the reputation of being a conservative grinder - a driver who lacked the aggression and raw speed to dominate the field, relying instead on a string of 'slower but steady' points finishes to mount his Championship challenge.
If 2005 hadn't done enough to dispel that image, then Hungary effectively put it to bed permanently. Although Raikkonen's stunning race pace and strategic approach didn't quite match Michael Schumacher's jaw-dropping Hungaroring effort in 1998, it wasn't far off either. Raikkonen's teammate Juan Pablo Montoya was confident that he had done enough to ensure the win before a broken driveshaft ended his race. During the post-race interviews, Raikkonen was honest enough to admit that we will never know whether he had the pace to overhaul Montoya or not.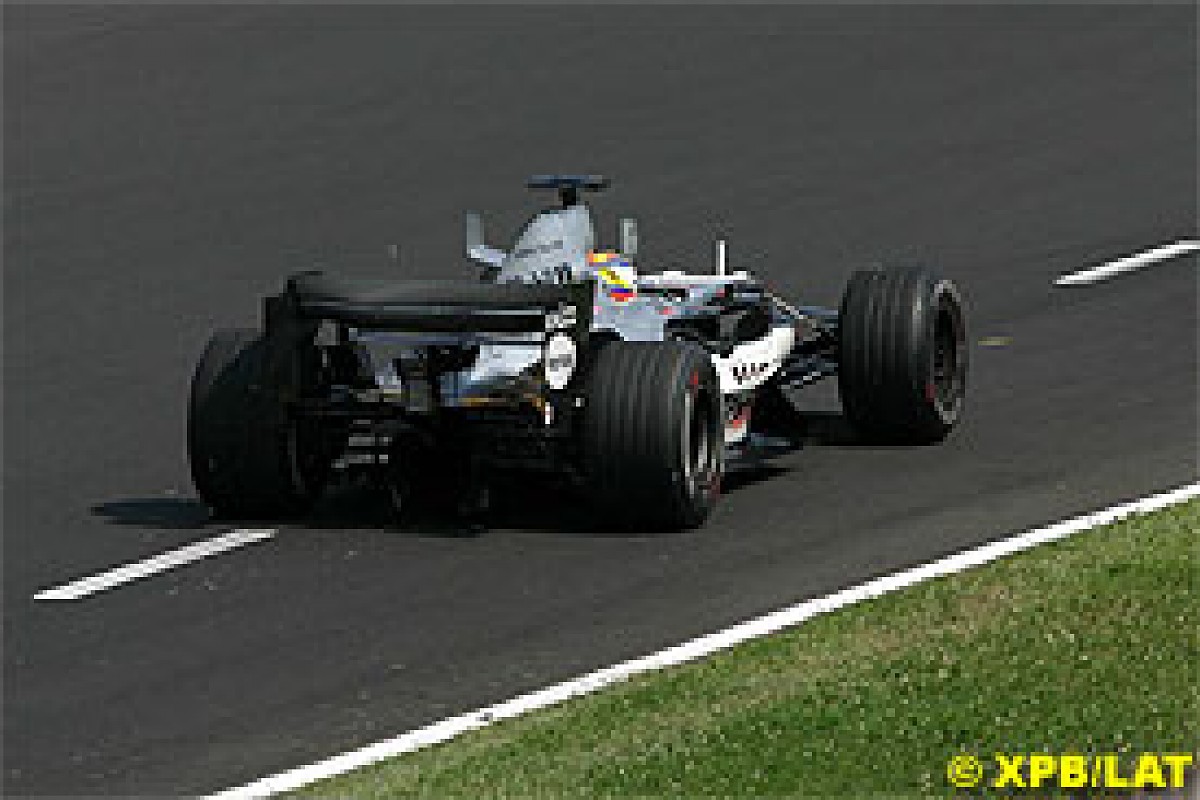 At the time of Montoya's retirement, Raikkonen was just under seven seconds adrift, closing the gap at around one second per lap, and with eight laps' worth of fuel left on board before his final stop. The unknown factor, and the one that would have determined the winner, was how much fuel Montoya was still carrying. The most logical conclusion is that whichever McLaren pitted first would likely have been the loser. Even just one lap on a heavier fuel load (from pitting first) may have been enough to settle the outcome.
However, that doesn't take into account that, for the first half of the race, Montoya was free to run at his optimal two-stop pace while Raikkonen was held up behind Michael Schumacher's Ferrari. If the Finn had enjoyed the same clear air as his teammate during the crucial opening stint, it would have been no contest - Raikkonen the winner by the proverbial country mile.
Montoya deserves praise for driving well within the confines of his chosen two-stop approach. Raikkonen's early qualifying slot didn't allow him the same luxury of tactical options. He chose to gamble and, for once, the kneejerk McLaren response to a predicted lowly grid position (filling the car up to the gunwales and hoping to gain track position by staying out longer than every other car) was proved wrong. With its lack of overtaking opportunities, Hungary demands a gamble to overcome a poor grid position. In stark contrast to his recent fortunes, Raikkonen rolled the dice and won.
Fernando Alonso didn't just lose ten points to Raikkonen in Hungary. He also lost some of the aura that he'd built since joining Renault. Twenty four months ago, Alonso's dominant maiden win in Hungary epitomised him as a young charger, a 'take no prisoners' style of driver willing to take the fight to anyone - including Michael Schumacher in a superior Ferrari.
In another of F1's legendary ironies, it was the same tight and dusty Hungaroring circuit that served up the Spaniard's least impressive showing in 2005. It doesn't matter that Alonso's race pace was hampered by a poor tyre choice and a first corner incident with Ralf Schumacher's Toyota that left his Renault overheating and lacking optimal downforce. The perception will nevertheless grow that Alonso's season is playing out the same way that Raikkonen's did in 2003 - steady but not stellar.
It's an injustice to both drivers, and a perception that highlights the pitfall of applying the characteristics of the car to the driver and vice versa. Neither Raikkonen nor Alonso is a passive choker, given to hanging on for safe points when a possible win beckons. They are both exceptionally fast and aggressive racers, tempered by the maturity to accept whatever the car, the circuit, the conditions and the opponents will allow.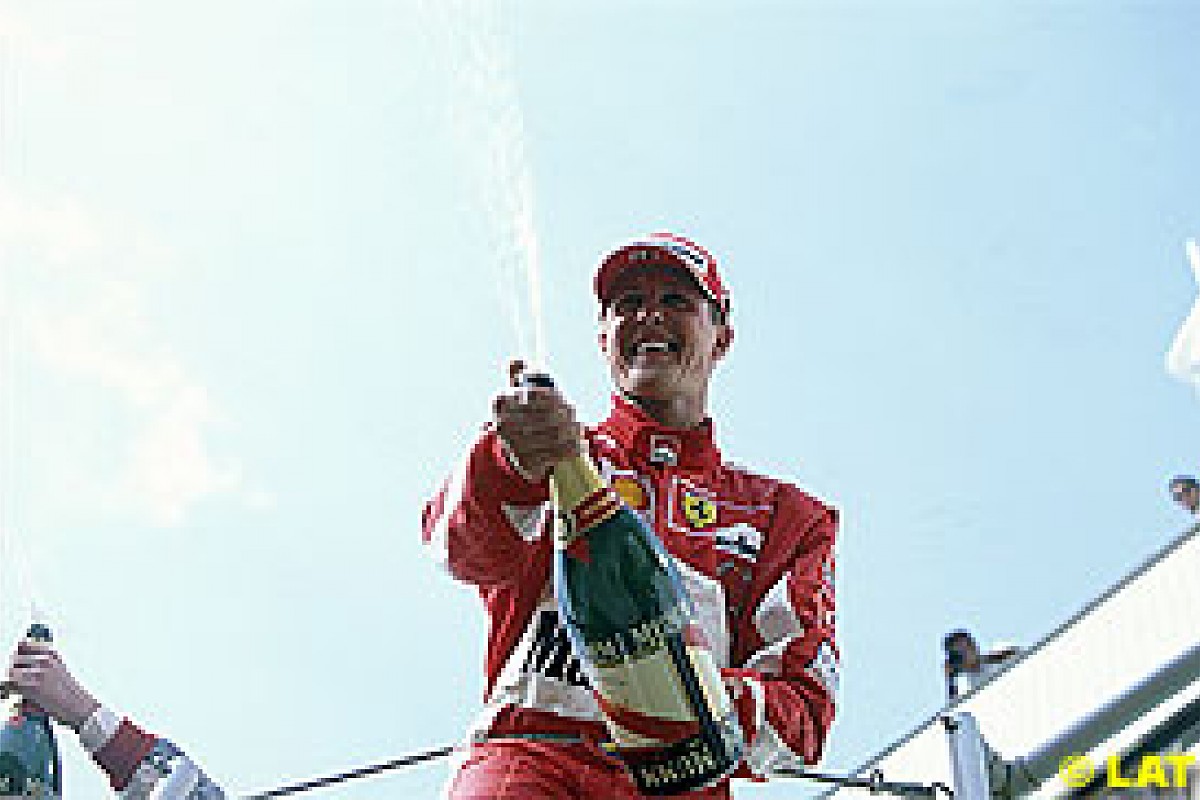 It's an approach that has seen Michael Schumacher set new benchmarks in almost every F1 statistical category. Any aspiring successor to Schumacher's throne would be ill-advised to ignore the lessons of the reigning Champion's style and tactical approach.
Alonso seems intent on emulating Schumacher's positive approach off the track as well. It would have been very easy, and very tempting, for him to bemoan Renault's inability to keep pace with McLaren, and to start making excuses for losing the Championship lead before it's happened or even looks likely to happen. Instead, he has maintained a confident and upbeat approach, downplaying the significance of Sunday's failure.
Still, the three-week summer break after a hectic four-GP July will be far more welcome at Renault than at McLaren. It will allow Flavio Briatore's team to regroup and iron out some of the handling and performance inconsistencies that have marred their recent performances.
It doesn't matter whether McLaren forge even further ahead of the pack during the recess. Renault's task is not to try and outstrip the McLarens, but rather to stay ahead of the rest while maintaining Alonso's bulletproof reliability. A third place finish in each of the remaining six GP will be more than enough to see Alonso to the WDC title.
Of course, Renault still have an eye on both Championships. But, with Raikkonen looking unstoppable and Montoya now routinely beating Fisichella, Renault's 12-point lead in the Constructors' Championship won't be enough to win on performance alone. Pushing the performance envelope at the risk of sacrificing reliability (at least on Alonso's car) would be the shortest and surest route to losing both Championships.
Whatever happens during the summer break, the Turkish GP organisers must be ecstatic at Raikkonen's win in Hungary. It's revitalised the Championship just in time for their inaugural GP on 21 August.