---
By Dieter Rencken, Belgium
Autosport-Atlas Columnist
That Non-Championship Race
That Tony George turned down Formula One's offer of a 'freebie' non-Championship race after China is no surprise: a case could be made that the offer was framed around a background of pure selfishness rather than genuine appeasement, with the numbers telling the story of the offer better than most.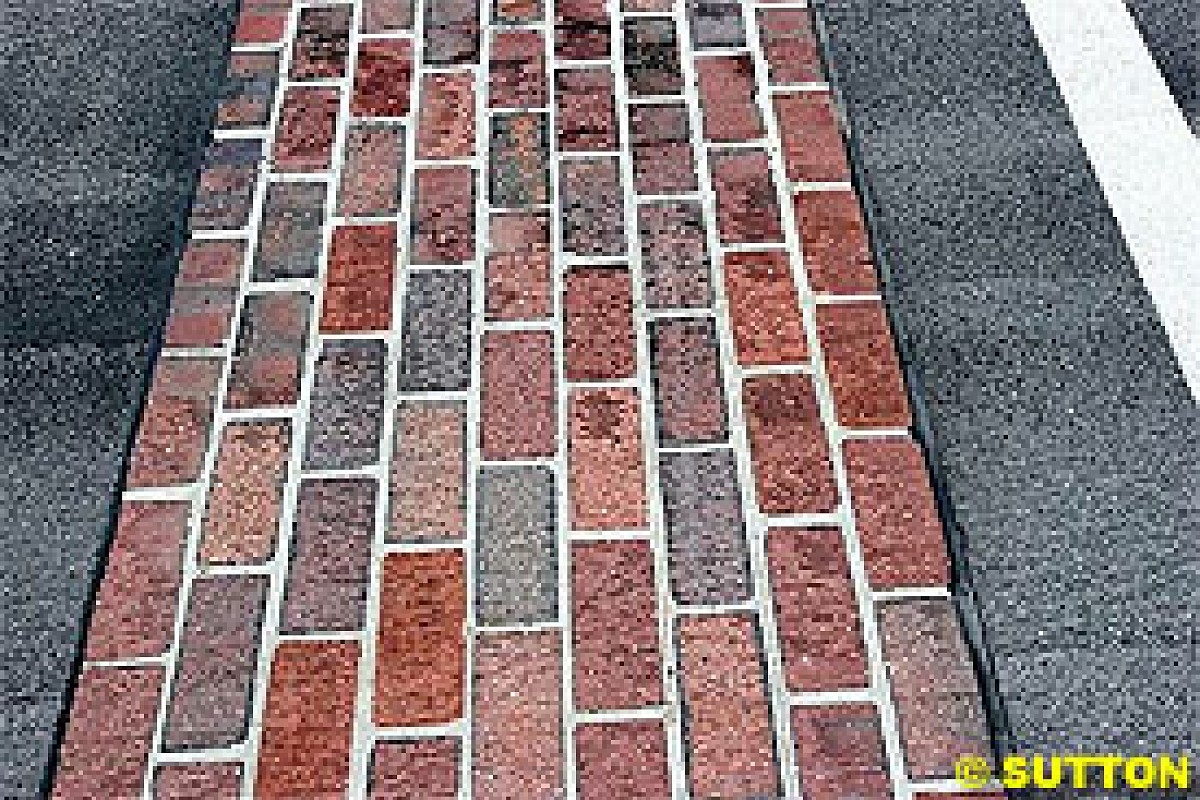 During the build-up to the race, Bernie Ecclestone gave an interview, in which he severely criticised the Indianapolis Motor Speedway for not marketing the event to the American media. Reports published in the wake of the interview suggested that only 30% of the anticipated 120,000 crowd would be US-based, with the rest being foreigners from, mainly, Central and South America, plus Britain. Worse, the figures showed that, of the 30%, only a third of American spectators (10% of the total, or 12,000) came from Indiana or neighbouring states.
A little anecdote superbly tells the story of the race's acceptance: immediately after the first day's practice runs - and, thus, before any problems with Michelin were known and published - a journalist went in search of some computer kit. At an electronics store situated approximately three kilometres from the circuit in Georgetown Road, which borders the IMS' western boundary, he was asked the purpose of his visit by the cashier, obviously a native of the town.
"I'm here to report on the US Grand Prix, the Formula One race."
"Oh, is it that time of the year again?" he was asked. "I thought the race happened in September?"
Two things: first, not since 2003 has the race been held in September; second, in the background practice for the support classes could be quite clearly heard, so the noise put out by the 'Formula Ones' should have been easily placed by an inhabitant working not 3,000 metres away, particularly if the local publicity machine had been up to scratch. So, given the town's ignorance, imagine the ambivalence in, say, Chicago - the country's third-largest city - situated just 200 kilometres away?
On Saturday, in Magny-Cours, Frank Williams confirmed "there exists a will to make the race happen" before adding that "60% of our sponsorship comes from, or is controlled by, American-based companies". Then he turned to engine partner BMW's Motorsport Director, "Mario (Theissen), is it true that the US is now your largest car market?" to which the German nodded in the affirmative.
And, there, in a snapshot, lay the reason: virtually all teams have, somewhere, a need to perform well before a large crowd and television audience in North America, be it to please engine partners or principal sponsors (or both), and the debacle seriously knocked the sport's image, and, by extension, its overall marketing credibility, particularly before the very decision takers who sign the massive cheques gathered annually by the teams.
Hence the somewhat disingenuous decision to race in a "non-Championship event at Indianapolis for the sake of the fans, who would be granted free entrance to make up for our no-show," as one team principal put it.
Consider, for a moment, the numbers: given that 70% of the audience was foreign and 90% out of state, given that US GP ticket prices are (by far) the cheapest on the trail, and, thus, make up less than 15% of the total cost of attending the race for 90% of spectators, just how many would spend upwards of $1,000 to gain free access to a non-Championship race meeting featuring seven or, at most, nine, teams excluding Ferrari?
Then there exists the question of television coverage. In a season when Formula One, somewhat myopically at that, introduced Sunday qualifying without consulting their largest customer block - the TV stations - at a time when they are required to broadcast greater numbers of races than ever before regardless of the impact on their schedules (four races in five weeks at the height of summer, for example), just how many stations would take a non-Championship race without Ferrari? Regardless whether there was a cost involved. The answer can be found in numbers of one digit.
Finally, consider the weather at that time. Up to 10 degrees colder than June, just how many foreigners would wish to venture near Indy in the knowledge that sunshine would be in short supply, particularly given that hotel prices in the area rise by up to 500% when a major event hits town? In any event, why should the notoriously racketeering hotel owners score twice in a season from F1 whilst its fans are the losers?
So, such a race would have two potential winners - the local hotel industry and teams' marketing departments. The bottom line is that the gesture by Michelin's teams always was egocentric, and Tony George saw straight through that. Not for nothing does the Hulman George family control totally the self-styled 'Home Of Motor Racing'.
The Future of Spa
"Next year there will be 17, 18 or 19 races, but not 20," Bernie Ecclestone told journalists in Magny-Cours. "The reason we blocked 20 dates is to plan around events such as the Commonwealth Games and the soccer World Cup."
So, with 19 races on this year's calendar and Mexico said to be a non-starter, in 2006 at least - "I haven't been there for a while and I don't think they will be ready in time," added Ecclestone - thoughts have, of course, turned to whichever venue is most likely to be struck off should the calendar have less events than this season.
Imola has long been on the hit list, but as long as Ferrari remain firmly wedded to the sport's administrators and its commercial rights holder, the chances of the circuit named after the team's founder disappearing off the list are not strong. Yes, cases could be made that Italy has two Grands Prix, that Michael Schumacher's period of domination is over, but, unless the quaint track's facilities move beyond that description, the place will always be in danger. But, another rather more classic circuit appears directly in the firing line.
That track, rather sadly, is Spa-Francorchamps. Despite having a contract said to run until 2008, the race at the classic circuit lying deep in the Ardennes forests is said by Belgian sources to be in grave danger, not least due to uncertainties over its future funding.
Absent from the 2003 calendar over a tobacco row, local rock concert impresario and former touring car Champion Didier Defourny agreed five-year terms with Ecclestone, subject to government guarantees. "When the race appears on the calendar, the guarantees kick in," Defourny told Autosport-Atlas during the Spanish Grand Prix.
Last year Defourny persuaded the local development agency, Liege-based Meusseinvest, to underwrite the race, but, it seems, the agency was less than impressed with the event's management - particularly logistics, internal traffic flow and local spend after most visitors chose to stay outside the agency's catchment area and shuttling to and fro - and advised Defourny earlier this year that support would no longer be continuing.
Defourny then approached the Walloon government, under whose jurisdiction the circuit falls, for guarantees, and, after numerous fraught meetings, a package, covering this year's event only, was agreed just as the 2005 hosting fees fell due. The authority has, though, given Defourny two conditions for future support: persuade Ecclestone's Formula One Management organisation to promote the event, as they did for five years from 1999, or negotiate reductions in hosting fees.
According to sources, in Magny-Cours Ecclestone confirmed he had been approached, and rejected both options out of hand. "The Belgians are charming people," he is alleged to have told our mole, "but I don't like talking money to them." Should Walloon government officials stick doggedly to their conditions and Defourny fails to obtain shortfalls guarantees from other sources - and, given the appalling hospitality facilities which require VIPs to traverse mud and pass overflowing open air latrines merely to eat, the chances of sponsors rushing to his aid are remote - a 2006 Belgian Grand Prix is less than a roaring certainty.
Whilst shortfalls can only be quantified well after the event, the omens for a profitable race this year are not bright: last year, on race day, 80,000 spectators, made up mainly by Brits enjoying an end-August Bank Holiday weekend, visited the Grand Prix; this year, of course, the race falls immediately after Monza on 11 September, and, as such, takes place well after Britain's final summer Bank Holiday weekend.
Those who attended last year's race tell tales of shocking traffic arrangements, non-existent hygiene facilities, over zealous police presence and substituted grands stands, with their pre-booked seats having mysteriously ending up with late bookers demanding composite arrangements for large corporate groups. Whilst Spa filled 60% of its 130,000 capacity in 2004, even without switch of date or this alleged treatment of patrons, the odds of matching last year's crowd size this year are said to be 'slim', particularly when advance tickets sales are factored into the equation.
With nine weeks to go, ticket sales are said to be hovering at the 16,000 mark - 40% down on the 27,000 sold at the equivalent point last year, and Defourny has taken to desperate measures to move seats: most Belgian motor sport events feature kiosks selling advance tickets at discounts, with purchasers bragging of having saved upwards of 45% on face value. Given that profits start at 80,000 full-price tickets, the operation could end a fair distance from break-even.
Final nail in Spa's coffin could be pending tax litigation, with a hearing scheduled for December - after this year's Grand Prix, sure, but the outcome will be crucial to the circuit's future as a Formula One venue. Whilst Defourny's potential tax problems have been well-chronicled in these pages, in view of their gravity of the situation they are worth briefly revisiting.
Effectively the circuit straddles two communities - Malmedy and Stavelot - and through peculiarities of Belgian law both villages are said to be eligible for full tax contributions on the circuit's total turnover. Although the matter is headed for the courts and Belgian judgements are notoriously difficult to predict, a Belgian tax expert believes Defourny to have no option but to pay full tax assessments on total receipts to both communities, further denting any potential profits.
Sadly, the situation appears dire. Spa's unique character is derived from sweeps and swoops dictated by its location and the most unpredictable weather on the Grand Prix trail, and lies in the most brooding region in an already complex country - adding further to its legend. Ironically, that location could spell Spa-Francorchamps' end after September's race.