---
By Dieter Rencken, Belgium
Autosport-Atlas Columnist



Safety in Testing

"In a sensible world we would eliminate this trekking to every circuit for pre-race practice. If it is to continue we must ensure that 'race' standards apply to rescue work. When we consider the price of an F1 engine, several of which expire in these sessions, the cost of a helicopter should need no discussion." -- Nigel Roebuck, Inside F1.

* * *

"I think it's crazy: all the time team owners complain about the cost of F1 ... so why do they waste money at stupid tests at each track? It is like having 30 Grands Prix instead of 16!

"What difference would it make if we didn't test everywhere? There are two days of practice before the race, which should be enough. I tell you, it would make no difference: the same guys would still be at the front. Maybe everybody's times would be a second slower. So what?" -- Grand Prix winner Elio de Angelis, somewhat presciently, in 1986.

* * *

"Only testing, right? So all the safety goes out the window." -- Eddie Cheever, Grand Prix driver, 1998 Indianapolis 500 winner, and sports car exponent, in 1986 upon hearing de Angelis had perished in pre-race testing at Paul Ricard, after basic safety standards failed the Italian.

* * *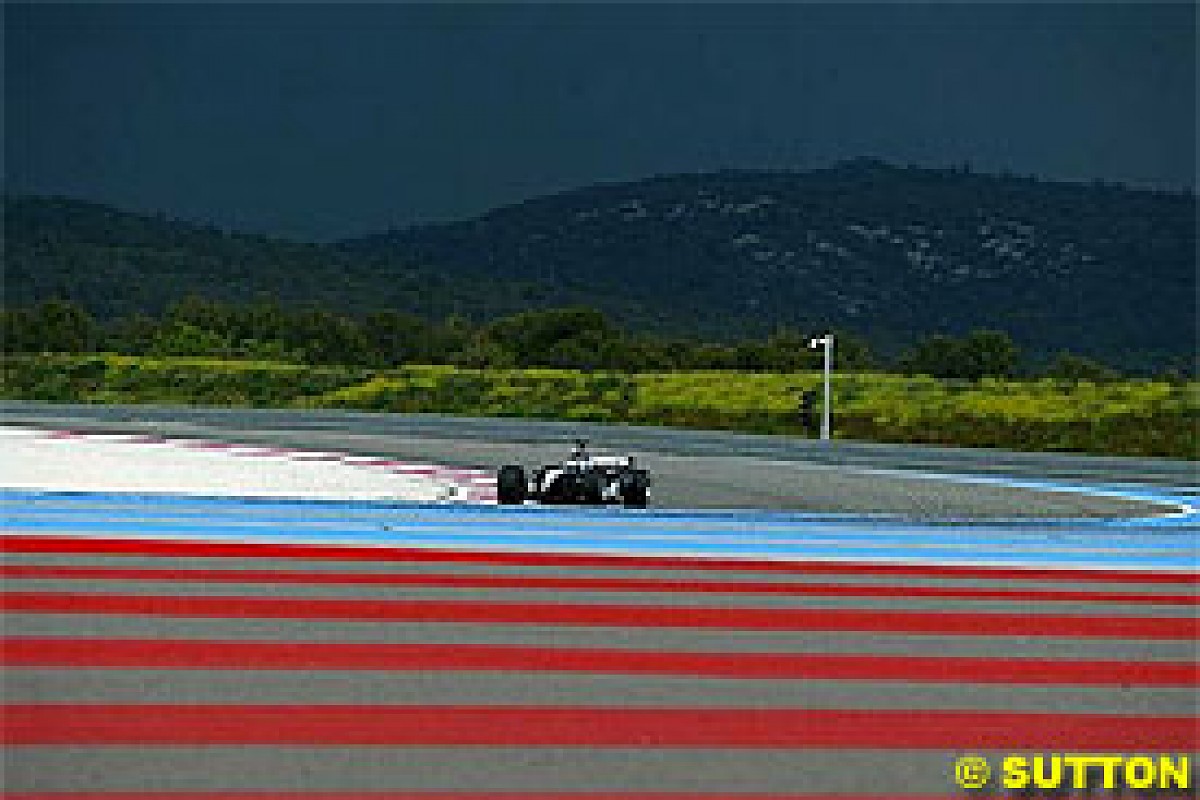 That safety standards have improved out of all proportion since the dashing Italian, with more than touch of classical concert pianist about him, died after his Brabham crashed in testing on 15 May 1986 - exactly 19 years ago this week - goes absolutely without saying. That he was the last driver to die in a contemporary Formula One car before the horrific Imola events in 1994 is oft related; that he was the last to die in testing is regularly forgotten.
Equally, anybody who has attended proceedings at the High-Tech Test Track that Paul Ricard has evolved into since Bernie Ecclestone, team boss of Brabham at the time of the tragedy, acquired the circuit in the south of France, cannot fail to acknowledge the enormous advances made in that direction. But, be under no illusions that all test circuits offer Ricard's enormous and scientifically calculated run-off areas, nor the place's overall safety standards and trauma facilities.
Over the years more Grand Prix drivers have died in testing than in the course of Formula One weekends, and, this is totally simply understandable (in the figurative sense of the word, if not its literal meaning): greater distance is travelled, greater time is spent in the course of testing than racing, plus drivers are, by the nature of the beast, exposed to experimentation. Any wonder a cursory glance of history books shows that the rate is three driver deaths for every one in racing?
With mandated long-life tyres and engines requiring extended testing - where, before, 20-30 laps were sufficient to test tyres to the limits of their life expectancy, this season 80 or more laps, all at racing speeds, are required, with engines being subjected to at least the same requirements - it stands to reason that drivers are being exposed to greater risks than, say, a year ago, for distances and the make-up of testing have changed discernibly whilst standards have failed to keep pace.
Now, at long last, a driver, one recently released from corporate restrictions, has spoken out: "There is a real concern within the GPDA to look at how we can go about improving safety standards in testing," said David Coulthard early last week. "We feel that there is no reason to have a distinction between when we go Grand Prix racing and when we go testing. The speeds are the same, the tracks are the same, but the safety standards are not.
"And testing, by its very nature, relies on cars using previously untried components and tyre developments and they are bound to be more prone to breakages."
No sooner were the words of the ex-McLaren driver committed to print than his former tester Alex Wurz suffered a massive shunt after a rear tyre disintegrated during 'pre-race' testing at the same circuit which claimed de Angelis 19 years ago. Sure, Alex is alive and well and kicking, but is that cause for complacency?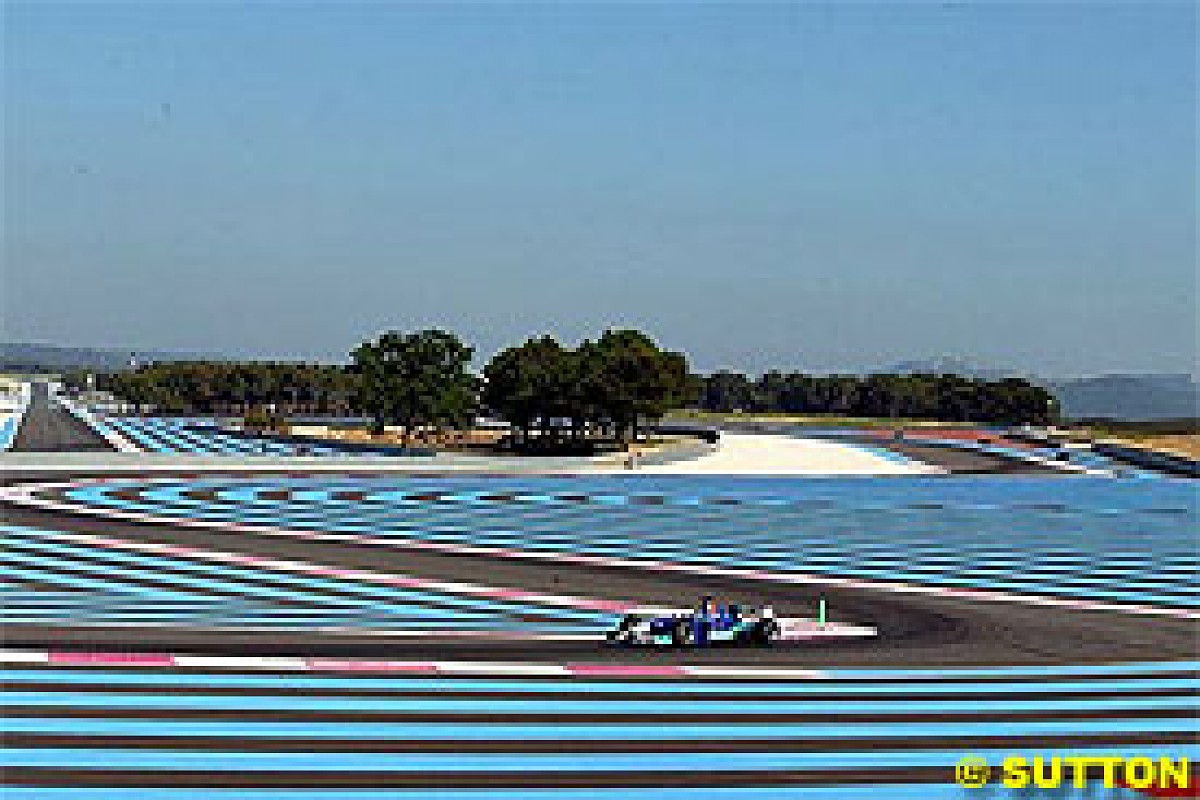 Michelin have since said an incorrectly fitted tyre had been responsible for the failure, but, still, the fact remains that, regardless of cause, the Austrian had a 'big one', and was lucky to escape without injury.
What sense in demanding fifty marshals, in full fireproofs, at every corner during Grands Prix weekends, then, the next day, expecting drivers to experiment with unproven parts at the same speeds (or faster) with but a handful of circuit personnel dotted around the circuit, and no, or few qualified trauma personnel about the place?
Cynics could suggest that deaths during private testing take place, by definition, away from public gaze, and, more importantly, hidden from live television broadcasts, suggesting mass hysteria of the type which accompanied the deaths of Roland Ratzenberger and Ayrton Senna would, thankfully, be absent. But, such is the genuine concern for safety in F1 circles that the point need not even be debated.
Circuit owners, of course, point to the massive costs of employing marshals and medical staff,
How and why, then, has the situation continued in almost the same vein since before the last death in F1 testing?
Simply because testing is not regulated, and has not been since 2002, when teams and the sport's governing body, the FIA, decreed testing to be a matter for teams to decide. And, as outlined here, this column is wholeheartedly opposed to unregulated testing, and not merely for purposes of cost-saving.
Surely it makes little sense to enforce primary safety through lower speeds achieved by various mechanical and aerodynamic reductions, impose (laudable) secondary safety features - crash structures, onboard fire systems, crash padding - and tertiary safety systems such as barriers and run-off areas, and mandate hundreds of qualified marshals and medical personnel at race meetings, then let teams run amok where and when they can afford programmes, with their only restrictions being on location (Europe) and circuit (testing) licence?
If Formula One is to be both sincere about safety, and, let there be no doubts that there do not exist strong and continuous commitments in that regard, and seen to be sincere about this highly emotive matter, the sport should be seen to be eradicating, or, at the very least, restricting those needless activities which increase risk without increasing spectacle. And, given the range of simulation equipment available to teams, testing could be said to fall fairly and squarely into that category.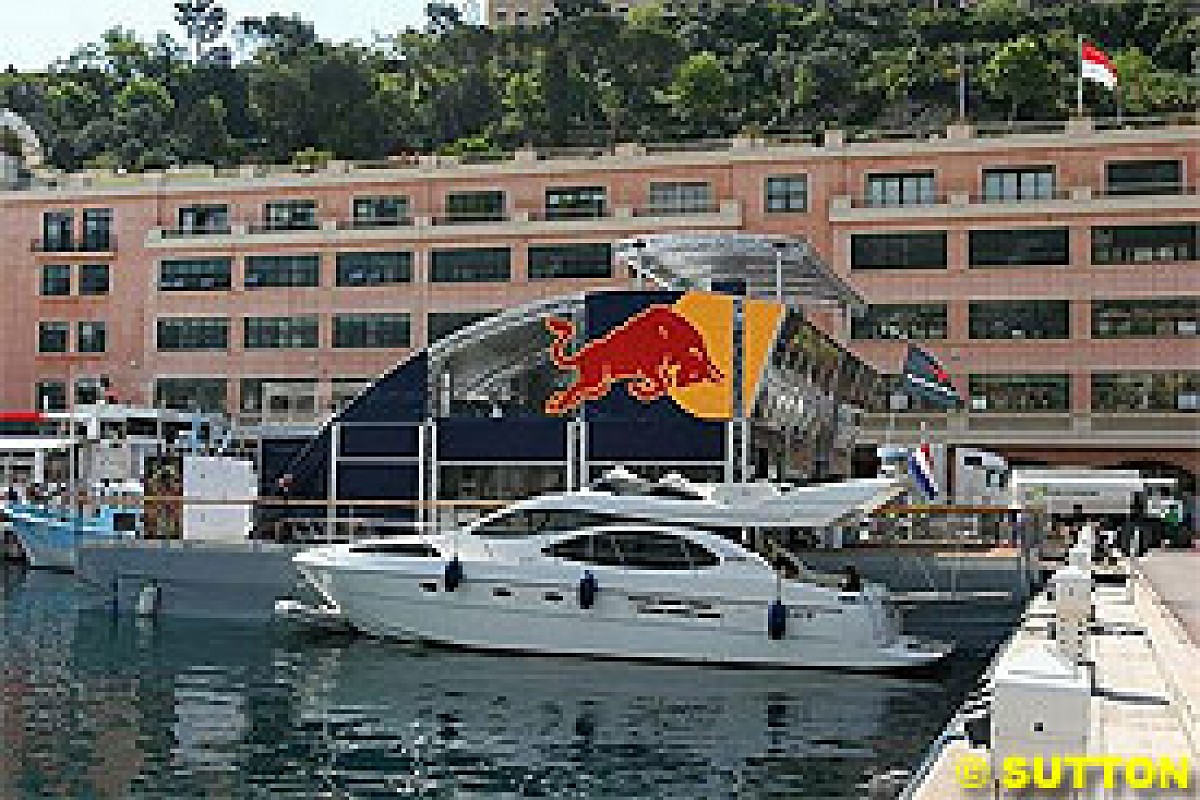 A good start could be made by reducing the number of test days (or distance if such mathematical conversion pleases Ferrari) available to teams, then restricting those to circuits such as Ricard HTTT, whose layout permutations, weather and facilities considerably reduce causes for concern. After all, if risk factors such as speed and G-forces can be reduced by up to 30% at the stroke of a pen, why not apply a simple calculator to test statistics with equal vigour?
In December/January, at the height of pre-season testing, up to six tracks were being tested upon simultaneously. Any argument that a single circuit used by ten teams for, say, 30 days structured testing per annum could afford substantially better safety standards and facilities than could ten tracks each being used by a handful of teams on ad-hoc bases? Put differently, a greater distance was travelled in testing during the opening two months this year than will be covered by a full grid of cars throughout a 19-race season crammed into eight months!
That the refined and, by all accounts, charming de Angelis died 19 year ago in the course of private testing after having spoken out so eloquently against the practise was outrageous; for another driver to do so in the 21st Century would border on the utterly inexcusable.
Let Coulthard have the last word: "What we want to do is progress in a constructive manner. Nothing will change by keeping quiet about it."
Acknowledgement: William Court's Grand Prix Requiem (PSL - 1992), Foreword by Nigel Roebuck.
F1 Takes to the Water
If rumours circulating in Barcelona prove correct, Formula One could be taking to water this weekend. Not only have BAR-Honda, as is well documented, been banned from competing in Formula One's PR gem this weekend, thus extending their 'bouncy castle' style hospitality unit no rightful place in the paddock, but Red Bull Racing will be hard-pressed to find enough square metres to erect their triple-storey, 400 square metre 'Energy Station'.
Solution for both: take to the harbour. If teams can build cars capable of astronomical speeds despite severe restriction on downforce, tyres, electronics and engine power, surely the odd raft or two, capable of floating 38 or so tones of motorhome, would not be beyond their capabilities?
That Lucky Strike BAR-Honda need to be in Monaco, even whilst banned from competing on-track, goes without saying, for the event represents their last chance but three of flaunting tobacco livery before the EU ban comes into effect on 31 July. Plus, of course, Marlboro have steadily hijacked the race, and Lucky Strike needs a look-in merely for honour's sake.
Red Bull, of course, exude a money-no-object image whilst pursuing extremity in all their activities, and what could be more spectacular than floating their logo-bedecked hospitality unit in the middle of Monaco's harbour? Widespread television exposure would be guaranteed whilst adding to drinks company's rather rebellious image - which is, after all their raison d'etre for being in the sport in the first place.

As for BAR-Honda, they were last heard of frantically negotiating with Monaco's harbour master for masses of aquatic space.