---
By Dieter Rencken, Belgium
Autosport-Atlas Columnist
Seeing Justice
The Formula One media is, not surprisingly, highly cynical and critical of the proceedings against BAR-Honda, which saw the team first cleared by the San Marino Grand Prix's Stewards, and then disqualified from said race as well as banned from two more by the FIA's International Court of Appeals, where the owner of the court was also the prosecutor in the case.
Of course, nobody suggests that BAR were not guilty of, at the very least, misinterpretation of (rather loosely framed) regulations, or, at worst, some inexplicable actions during investigations. But, did they deserve to be hung out, drawn and quartered on the basis of a rather "dodgy fuel tank", as FIA President Max Mosley subsequently referred to the contentious device?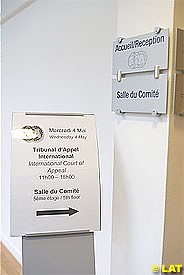 Worse, would BAR have suffered the same punishment had their hierarchy agreed to the 'extended' Concorde Agreement a few months back; attended all recent FIA meetings; had Honda not threatened legal action over the change to 2400cc V8 engines?
The FIA, of course, absolutely refutes such allegations, but the fact that these items are linked suggests the sport's controlling body is labouring under, at the very least, major problems with public and press perceptions. As many marketing experts can attest, perceptions are very real until disproven; the greater the negative perceptions, the greater the marketing problems.
The FIA refutes suggestions that their International Court of Appeal is anything but independent. David Ward - supreme political lobbyist, the Director-General of the FIA Foundation established by Mosley and Secretary-General of the ICA - questions these perceptions, of course.
He says the international make-up of the court requires that a panel of judges (normally four) be invited (from a bank of 36 across the world) to hear appeals, normally within a week of proceedings being announced. Judges with national links to any of the accused are precluded, compounding considerably his selection process and adding to difficulties he acknowledges exist.
Ward rejects accusations that volunteer judges elected (by whom?) to serve in an appeal court established in the FIA statutes by the national sporting authorities and affiliated motoring organizations "are unable to act independently" and states he takes the independence of the court very seriously. But, then, as Mandy Rice-Davies said so sweetly at the John Profumo trial, "he would, wouldn't he?" And, in any event, if one is take Ward's word for the propriety of the judges, why were good words about the accused in the recent BAR debacle not acknowledged by the ICA?
Mosley, too, refutes suggestions that the ICA hearings, BAR's in particular, are anything other than impartial and points to a recent French High Court ruling, covering a specific case, in this regard. Speaking at a press conference on Friday - planned, it must be said, long before an endoscope was stuck down Jenson Button's car - Mosley said:
"He (Dakar and former Formula One driver Jean-Louis Schlesser) brought a case against the FIA in the High Court in Paris where among the allegations was one saying the court was not impartial. There was a whole section in the Court's judgment, which came out the other day, on the impartiality of our court, absolutely refuting that and finding as a fact that it is impartial. So, that is the highest court in France. I don't think there is any question in any serious person's mind about the impartiality."
When asked why the FIA did not appoint the Court of Arbitration for Sport, which is a fully independent body operating out of Lausanne, Switzerland, and originally set up by the International Olympic Committee, Mosley submitted that the FIA's ICA was the superior body in terms of quality and understanding of motorsport, and every bit as independent:
"The problem with the CAS is this: firstly you must have people who understand something about motor sport and something about technology and are able to deal with usually very complex questions. Generally speaking, the issues in front of our courts are not as crude and as simple as having a dodgy fuel tank or a dodgy amount of fuel in the car. It is usually something much more sophisticated and usually there is a quite interesting defence.

"But even more importantly it is very important to us that the decision should come between two Grands Prix. We can't do that if they are separated by one week, but where there is a fortnight between Grands Prix it is just possible, if there is an appeal from the result of a race, to get a decision before the next Grand Prix. It is extremely important here to know what the Championship is, and so on.

"And the other aspect of the thing is that the CAS has a rule stopping access to civil courts. This has caused trouble with the European Commission for one or two of the federations. All in all, we feel that our court is at least as good - I would say better than the CAS - in quality; it is every bit as independent; and it has the technical advantages and the time delay advantages so the case for retaining it is overwhelming to my way of thinking."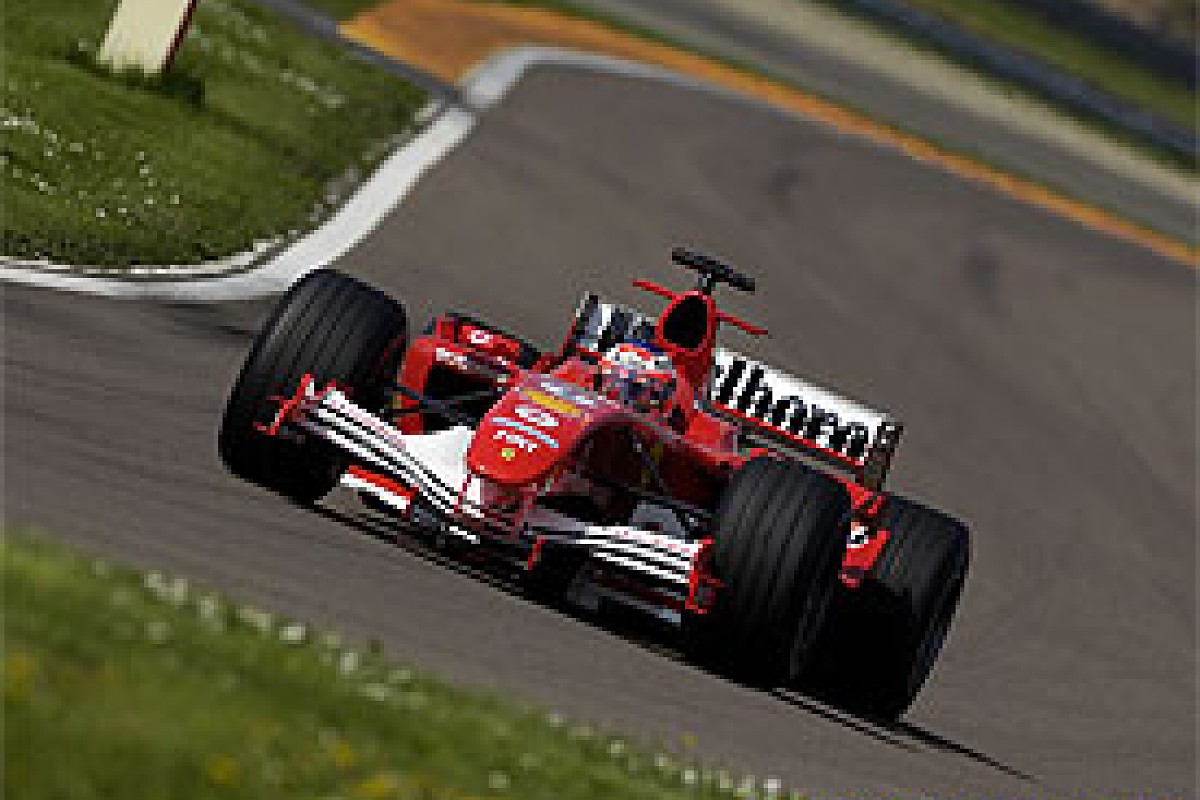 All good and proper, but not only must the FIA's justice be done, it must be seen to be done, and, here, without the seeing, could well be where the FIA's major problem in this regard lies, for the common consensus within Catalunya's paddock seemed to be that BAR were, as one journalist put it, "guilty as charged, but got stitched up..."
Formula One has no qualms about abiding by decisions of a truly independent body, and the case in point is the Contract Recognition Board, which was set up by the sport to judge driver contract matters. Why, then, is the governing body of the most expensive and technologically advanced sport reluctant to permit transparency, actual and perceived, in its judicial dealings? The CRB has, in the past decade, heard well nigh as many disputes as the ICA has heard Formula One matters, and, without exception, the CRB has survived with its reputation for impartiality intact. Can the same be said for the ICA?
The sooner the FIA implements a truly independent and impartial appeals procedure - one which fulfils criteria laid down by role players; one which conforms to all EU requirements; one which administers appeals swiftly and transparently whilst leaving no room for suggestions of rigging, above all; one which follows 21st Century norms of "innocent until proven guilty" rather than jungle justice notions of "all are guilty unless appointed judges are persuaded differently" - the sooner suggestions that the FIA's judicial system is rigged will evaporate.
You Started It
Strange how the (black) wheel turns. At the end of 2001, it was made clear to Ron Dennis that Ferrari would remain the primary beneficiary of Bridgestone's development programme; that, in effect, rubber would be developed for the red cars, and if the compounds worked equally well on silver/black machinery, good and fine for all and sundry. Unspoken was the 'if not'...
Rumours at the time had it that Ferrari, more specifically Jean Todt, had suggested the tyre company marginalise the team which provided Bridgestone with their first Grand Prix win (Australia 1998) and first World Championship (Mika Hakkinen, that same year), to concentrate fully upon the requirements of Ferrari's F2002 and beyond. In return, Ferrari road cars would leave Maranello shod exclusively with Bridgestones.
Dennis, not surprisingly, saw the writing on the wall, and, with the help of a first-fit deal via Mercedes, signed with Michelin. That Ferrari achieved their objective was proven by points standings at season's end: Ferrari, 221; McLaren, saddled with a major re-engineering job, 65 behind similarly shod Williams. The 2002 regulations demanded that each tyre supplier could supply only two compounds per event (note, not per team), and, of course, every compound suited Ferrari perfectly.
Slowly but surely the rest were marginalised as had been McLaren, and when BAR-Honda, notwithstanding strong Japanese links, swapped to French products for last year (having tired of doing "donkey work for a horse"), Bridgestone was down to four outfits: Ferrari, Sauber, Jordan and Minardi. And, with the seemingly indestructible umbilical cord binding the Swiss team to Maranello, Sauber, it appeared, were tied to Bridgestone through Ferrari.
That is, until last fall, when Sauber quite expectedly announced they would be switching to Michelin for the 2005 season.
Thus Ferrari became the only team of substance on Bridgestones, and, when intensive testing of durable rubber for the new regulations began, it was clear the team had an enormous mountain to climb, particularly as Michael Schumacher's 'sprint-and-stop' style had hardly taxed Bridgestone's granules in previous years, thus meaning the company had little endurance data.
The FIA had previously threatened a mandatory single tyre supplier, and, as late as October last year, such regulations were still much on their future agendas. With the governing body demanding 12 months' notice from tyre companies intending to enter or exit the sport, and itself agreeing to such terms should it change the rules in this regard, it is by now obvious that the two tyre suppliers will continue to provide tyres in 2006 at least.
Ferrari had, of course, been totally anti single-supplier regulations, preferring to maintain their exclusivity arrangement, yet, lo and behold, come mid-January, Brawn announced that Ferrari were actually in favour of such a rule. Why the about-face? Simple: by refusing to side with G9 on both testing and tyre issues, Ferrari had bought what they considered, at that stage, a major advantage - Bridgestone exclusivity - for another two years , whilst leaving the door open for a single-supplier come 2007 - after Brawn's present contract and those of Michael Schumacher, Rory Byrne et all expires...
The chickens, though, have come home to roost. Despite access to three test tracks, despite three test drivers and crews plus Michael Schumacher and Rubens Barrichello, despite access to (seemingly) unlimited funding, despite having completed 30% more test mileage than the next most prolific team (BAR), Bridgestone and Ferrari have hardly won the tyre wars this year - moving Ferrari President Luca di Montezemolo to severely criticise the regulations his team ensured remained in force for this year and the next, at least!
"With these new regulations, it's more of a World Championship for tyres than for cars," he said this week. Quite, Mr di Montezemolo, and it has been thus since your operation began seeking exclusivity way back in 2002.