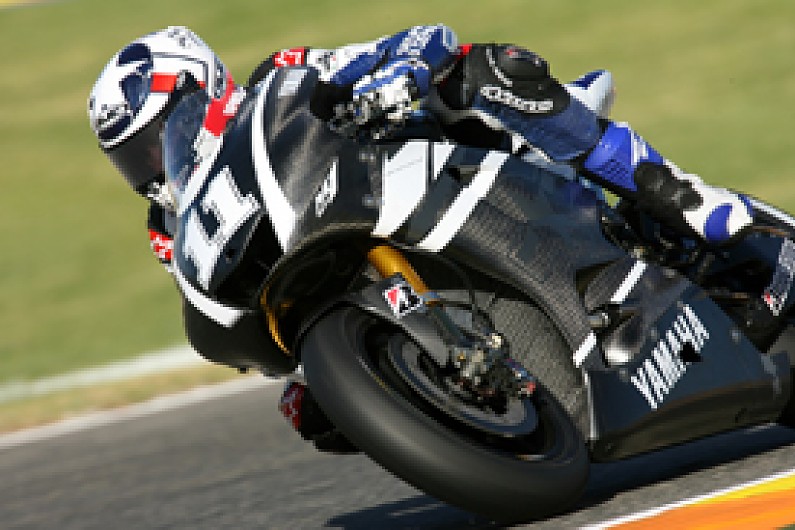 Ben Spies said it was immediately clear from his first test day on the factory Yamaha that the works bike was better in 'every way' than the satellite machine he had used at Tech 3 in his rookie season.
The American has moved across from Tech 3 to take the factory ride left vacant by Valentino Rossi's move to Ducati.
When asked if he could pinpoint the strengths of the factory bike over Tech 3's, Spies replied: "I guess you'd say everything. There are a couple of visible updates that just try to keep things more balanced.
"I don't know all the changes exactly but it's got better grip, more feel and more stability. Nothing mind-blowing, but better in every department.
"Working with the Ohlins guys, my engineer and my data guy when he comes, I think we can make the package we've got even better. But starting out, the package is already better. Just taking it further with the development is what we're going to try and do."
Spies said he had stuck to a familiar set-up for the first day of testing to help him acclimatise.
"I just went out on the new bike and took my set-up from Sunday, put it on that, and made a couple of little tweaks," he said. "You don't work to get a false impression."
He ended the day second behind his new team-mate Jorge Lorenzo, and was 0.866 seconds off the world champion's pace.
"We didn't do anything too crazy, stayed comfortable and got used to some differences with the bike and I'm happy with it," Spies said. "We were pretty quick most of the day and pretty comfortable too."