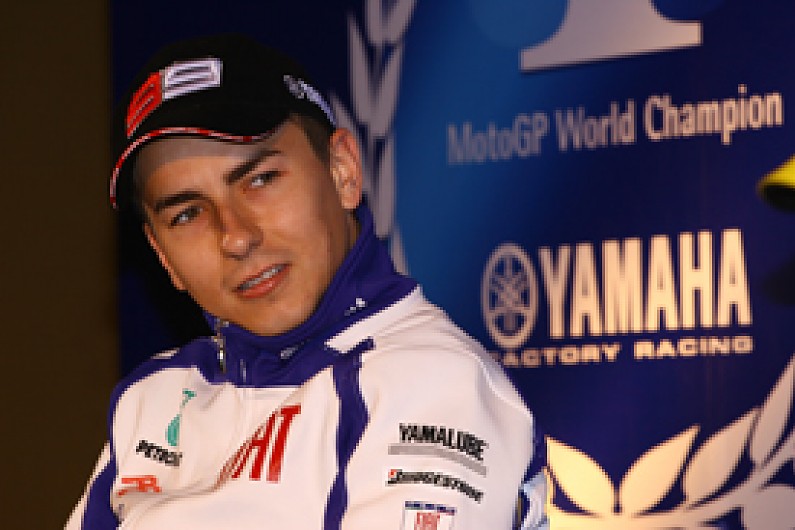 Yamaha rider Jorge Lorenzo has been given the green light to take part in the final test of the pre-season in Qatar.
The Spaniard had broken a bone in his right thumb during a training incident around four weeks ago and his presence in Qatar was in doubt.
However, Lorenzo's doctors have confirmed that there is no risk to the broken bone and that he will be able to test at Losail.
Yamaha said the rider still needs to continue with physiotherapy in order to keep repairing the muscle around the break.
"Today we are leaving for Qatar for the last Winter test," said Lorenzo. "I think that it is important that we are there.
"The fracture happened less than five weeks ago, but we could not have missed this last test because it would have been negative for our preparation; we are not far from the first race of the season!
"The doctor has made a special carbon fibre protection and Dainese have modified my glove, in order to further protect the fracture, so we will see how we get on."