Three-time MotoGP world champion Jorge Lorenzo won't get a wildcard return with Yamaha in 2020, as wildcard entries have been outlawed for this year.
Lorenzo was due to make his first grand prix appearance since announcing his retirement at the end of last year in the Catalan Grand Prix for Yamaha, originally scheduled for June, before the race was postponed due to the coronavirus pandemic.

The Yamaha test rider's home race was the only race he had been entered into at that point, leaving the door open for future appearances later in the season.
However, with MotoGP organisers Dorna Sports attempting to get a shortened 2020 campaign underway in July at Jerez with a reduced amount of paddock personnel - while also keeping costs down - wildcard entries have been banned for this season.
A statement from the Grand Prix Commission - the rule-making committee made up of representatives from Dorna, the FIM, the teams' association (IRTA) and the manufacturers' association (MSMA) - read: "The likelihood of any events in 2020 needing to be held behind closed doors means that it is necessary to keep participant numbers to the absolute minimum. It is also important to allow optimum utilisation of pit box space by the contracted teams.
"The Commission have therefore decided that wild card entries, in all classes, will be suspended for the 2020 season. This decision was also in line with cost reduction policies for MotoGP Class manufacturers.
"There is every intention to restore wild card entries in 2021 but this decision will be reviewed prior to the 2021 season."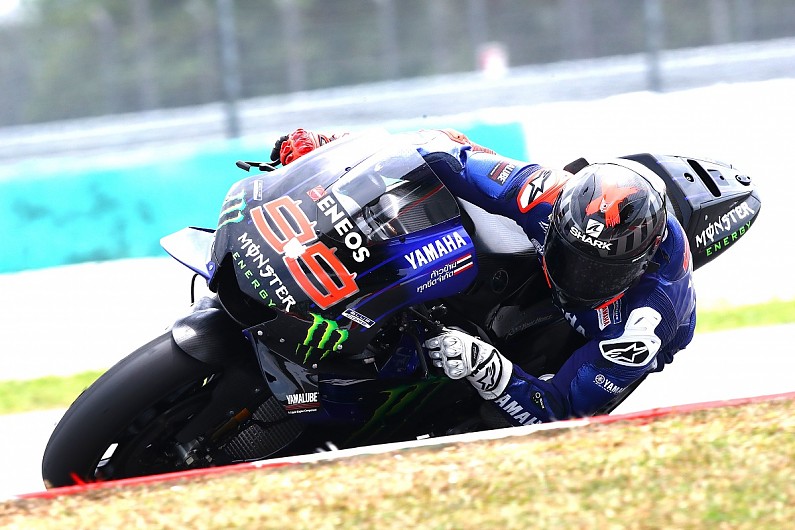 There is still a chance that Lorenzo could appear on the MotoGP grid in 2020, should any of Yamaha's works or satellite team riders be forced to miss races through injury.
Dorna is currently awaiting response from the Spanish government on its proposal to host the opening two rounds of the MotoGP season at Jerez on 19 and 26 July.
How MotoGP is trying to restart
It is hoped the campaign can stretch across 12 races in Europe, with it potentially swelling to as much as 16 should overseas events be deemed possible.
Last week, Dorna CEO Carmelo Ezpeleta outlined MotoGP's safety measures for its return, with an approximate paddock size of 1300 (though whether that covers marshals has yet to be revealed), as well as regular testing and quarantine periods for travelers coming from outside of Europe.
Last month, MotoGP confirmed it would be freezing bike development for this year, while all manufacturers would start 2021 with their current machines - with the concession manufacturers (Aprilia and KTM) given special dispensation until the end of June.
The news follows Aprilia requesting to the Grand Prix Commission to continue working on its all-new 90-degree V4 for reliability reasons until closer to the start of the delayed 2020 season.
Aprilia and KTM are now required to supply sample engines to the technical director by 29th June.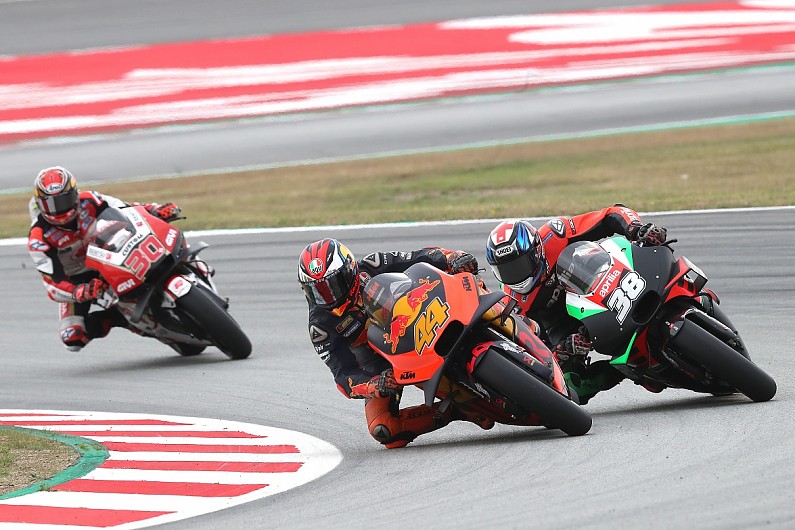 It has also been clarified concession points, that decide which manufacturers fall under the concession rules, can be lost but not gained in 2020 due to the shortened race calendar.
In normal circumstances, a full season without any top-three results would be enough for a manufacturer to gain the concessions, which include unlimited engine development, extra engines to use in a season and extra wildcard appearances.
However, Aprilia and KTM will still be able to lose their concessions should they acquire six concession points (awarded on a 3-2-1 basis for a top-three finish).
Autosport has produced a standalone special magazine to celebrate our 70th birthday. All current print subscribers will receive a copy for free. To order your copy of the 196-page Autosport 70th Anniversary issue, please go to: autosport.com/autosport70th