MotoGP has issued an updated 2020 calendar in wake of the coronavirus cancellations of Qatar and Thailand, with Austin officially the first round.
New quarantine procedures implemented by the Qatari government on travelers from Italy led Dorna Sports to cancel the MotoGP season-opener, though Moto2 and Moto3 will race at Losail this weekend owing to the fact both Championships were already there for a pre-season test.
A ban on large gatherings in Thailand led to the second round being postponed, with it now scheduled for 4 October.
This means the Aragon Grand Prix, which was scheduled for that date, will be brought froward to 27 September to.
The MotoGP season is now set to start on April 5 at the Circuit of the Americas, before moving onto Argentina a fortnight later.
However, it remains to be seen what the American Government will do in terms of travel and quarantine procedures in the wake of rising confirmed cases of COVID-19, particularly in Europe.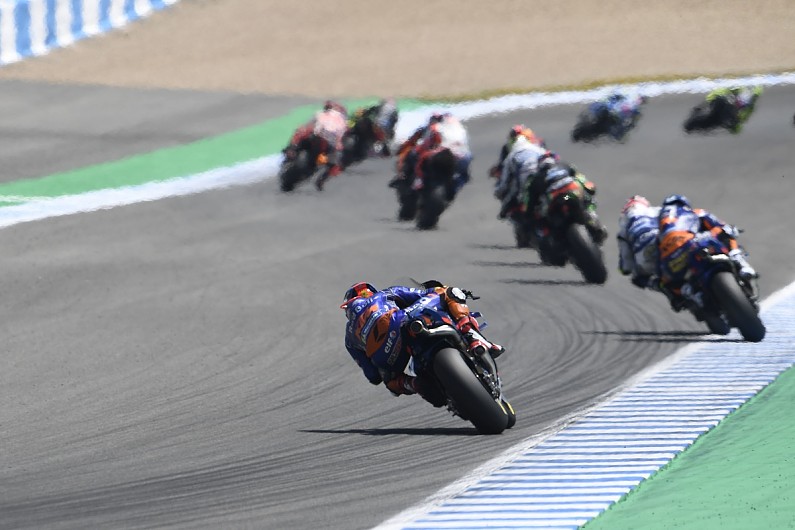 Should all go well, the first European round will still be the Spanish Grand Prix at Jerez on 3 May.
The Italian Grand Prix at Mugello is still scheduled for its 31 May date, though this will likely come under review should the outbreak in the region fail improve.
On Thursday rumours quickly emerged of a radical calendar overhaul, with Aragon taking Austin's place as season-opener and the US race getting moved to later in the year.