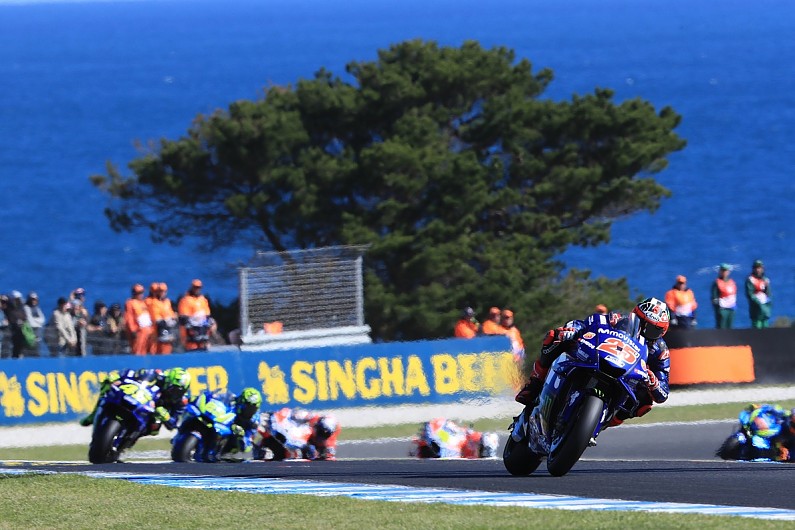 The Australian Grand Prix proves Yamaha's MotoGP chassis still has "scary" potential, says Ducati's Andrea Dovizioso.
Yamaha was on a record 25-race winless streak in MotoGP before Maverick Vinales's triumph at Phillip Island last weekend.
Dovizioso finished third behind the Suzuki of Andrea Iannone, while Valentino Rossi - his rival for second in the championship - faded to sixth.
Though Dovizioso does not anticipate a Yamaha resurgence, he said the result proved the team's fast-corner strength remained and was just being masked by the weakness of its engine and electronics package.
"I don't see Yamaha in such good form, and this is demonstrated by Valentino's pace dropping," said Dovizioso. "The same happened to Maverick, but less severe.
"[Phillip Island] confirmed that the level of the Yamaha chassis is scary and in the fast corners they can be very fast.
"But there are other aspects where they are not there.
"I think however it's an important result that will have an impact, especially on Maverick. He needed this result."
Dovizioso is now 15 points ahead of Rossi with two races left.
He believes Australia was Rossi's "best chance of doing well, so it was positive to have succeeded in finishing ahead".
But he still thinks their fight is wide open going into this weekend's Malaysian GP.
"I have pulled away a bit, but one error can change everything," Dovizioso said.
"Perhaps I can win the race, but if I crash while he is behind me then he can overtake me in the championship.
"I don't want to say it's over."
Dovizioso was partnered by Alvaro Bautista at Phillip Island due to Jorge Lorenzo being sidelined with a fractured left wrist from his Buriram practice crash.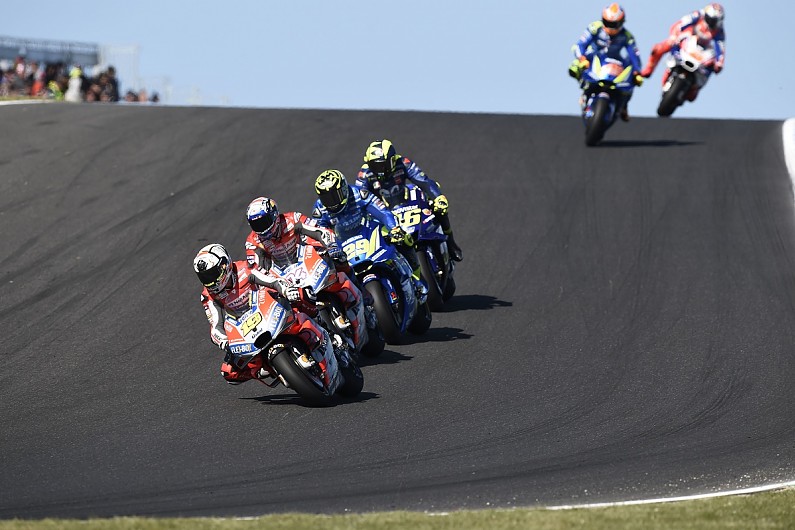 Bautista, who usually rides for the satellite Nieto Ducati team but has lost his place on the MotoGP grid for 2019, ran as high as second before finishing fourth.
Dovizioso was not surprised that Bautista had been so competitive.
"It was not easy for him," said Dovizioso.
"When you change motorbikes and equipment you have to adapt, and Phillip Island is not the best place to do it.
"He has suffered a lot, he has fallen a lot, but even so he has prepared to race from a mental viewpoint. He has done very well.
"I had no doubt about his speed really. This has already happened in other races.
"On the tracks where the tyres wear a lot, he does very well, he is very fast."
Bautista is heading for Ducati's factory World Superbike programme for 2019, and will be back at Nieto this weekend as Lorenzo intends to try to race in Malaysia.
He said he did "the same thing as always" on his works team one-off and was pleased to have a final chance to show what he could do in MotoGP.
"When I saw that I was second, I felt that it was where I should be, in the mix: that this is my place, not fighting for 10th," Bautista said.