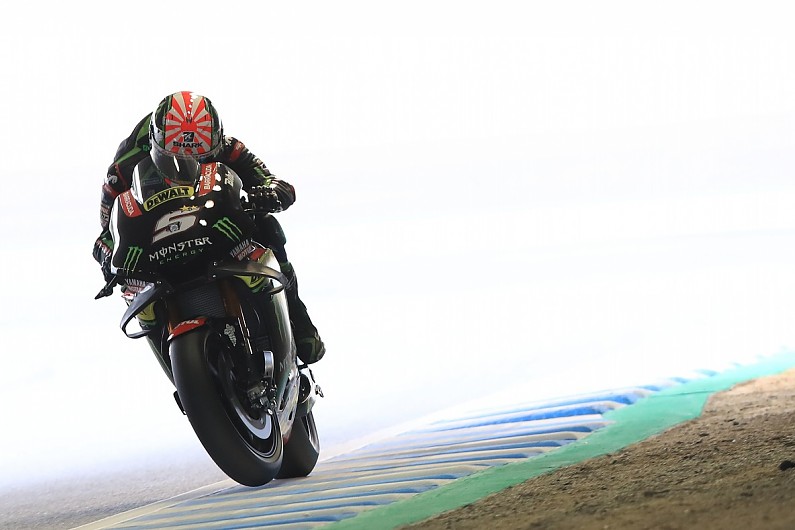 Johann Zarco's qualifying pace at Motegi shows that Yamaha is "paying" for making the wrong choice of MotoGP engine this year, according to Maverick Vinales.
Tech 3 rider Zarco - using a two-year old Yamaha chassis and engine combination - qualified second at Motegi, falling short of polesitter Andrea Dovizioso by just 0.068s in the pole shootout.
Factory pair Vinales and Valentino Rossi by contrast could only manage seventh and ninth places respectively, although the latter did not improve in the second runs due to his Yamaha team making a mistake with tyre pressures.
Pressed on why Zarco was so quick, Vinales said it was down to the Frenchman's two-year-old engine, which he had sampled in pre-season testing, and allows for easier engine braking.
"The difference with Zarco is that he has another engine, and that's why he can stop the bike better than me," Vinales told Spanish TV network Movistar.
"It's easy to know why he is going faster, because he has another engine, it's different. It was an engine that I liked when I tried it, in the pre-season [tests] I also took it and I still liked it.
"But in the end we had to go with this engine [the 2018 version] and now we are paying for it."
He added: "I'm trying to find the grip, I need to reduce a lot the speed to enter the corner. That's one of the points where I feel Johann is much faster than us.
"He can brake at the same point but with less pressure, using the tyres."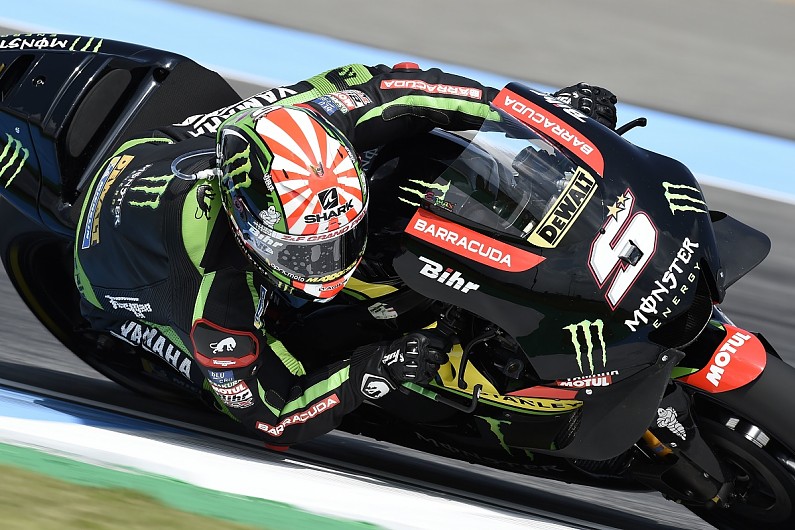 Rossi, who has pinpointed the Yamaha engine as a weakness of the 2018 M1 bike, along with its electronics, put Zarco's pace down to Motegi being among the Frenchman's favoured circuits.
"Zarco here in Motegi is always strong, it's one of his best tracks," he said.
"He rode very well, he did a good qualifying. I think it will be hard tomorrow with him, but we try."
Zarco has yet to finish on the podium since May's Jerez race, where he came second, his form having tailed off after he crashed out of the lead in his home grand prix at Le Mans.
Zarco remains hopeful that he can challenge factory opponents in a bid to take a long-awaited maiden premier class win.

"I don't close that door, for the victory," said Zarco. "You never know what will happen.
"An opportunity tomorrow is that they [Dovizioso and Marquez] are fighting for the title.
"When you are on track, you start [to see if] there is something to catch, and I will see.
"Being in second place [on the grid] is this chance to see what happens in the race and see if I have the chance."