Karel Abraham insists the Avintia Ducati MotoGP team did not choose to sign him until 2020 because of the budget he can bring.
Abraham's future in MotoGP looked uncertain for most of this year's silly season as the successor to his current Angel Nieto team, SIC Racing, signed Franco Morbidelli and Fabio Quartararo for 2019.
But in the end the Czech rider secured a move to Avintia Ducati and, after racing with two-year-old bikes for the past two seasons, Abraham will ride a year-old GP18 in 2019.
He effectively replaces Xavier Simeon at the team, with Tito Rabat expected to stay alongside Abraham.
While Abraham admitted that he does bring money to Avintia, he is sure the team's decision was not solely down to that and says all his rivals for the ride would have been paying too.
"It was very difficult because obviously there were some points where it was looking really bad, looking that next year there wouldn't be a place for me in MotoGP," Abraham told Autosport.
"But we tried to work very hard, I know that this position that I got was between me and a couple of other riders.
"A lot of people say bad things about me on the internet - that we paid for the place.
"To be honest, of course we had to bring money. But all the other guys were about to bring the same money.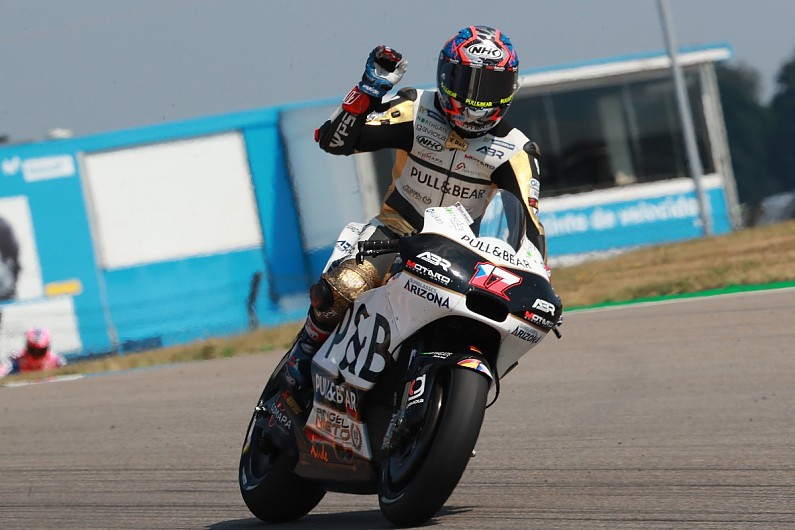 "Actually two of them that were interested were about to bring more money than I was, willing to bring more than my sponsors.
"They just took the decision together with Ducati to take me, I can out of my pure heart say this decision was not about the money but [something] deeper down."
Abraham revealed that while the plan is to use a one-year-old Ducati in 2020 as well, he has the chance to get an even better bike should he get "exceptional results" in 2019.
"This [riding a year-old bike in 2019] is what it says but the contract in this way is a little bit open," he said.
"Of course yes, we get the 2019 [bike] in 2020 but we have an option if we have exceptional results to even upgrade to a better bike or better parts.
"But this is just if the results are really super-good."
Abraham added that before securing the Avintia seat he was exploring options outside MotoGP such as the World Superbike Championship, but there were no options to ride a competitive bike there.