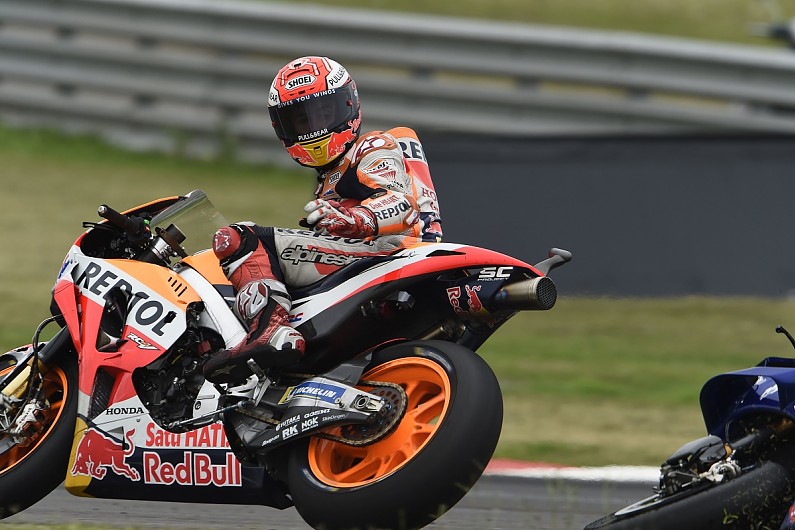 Marc Marquez showed a "lack of respect" to other riders during the 2018 Argentina race says former MotoGP rider James Toseland, with pundits roundly criticising the Honda man.
Marquez controversially clashed with Yamaha's Valentino Rossi late in the race, having worked his way through the pack after an early penalty for stalling on the grid and then riding back to his starting spot when he restarted his bike.
Having caught up with Rossi, he then divebombed the Italian into the Turn 13 right-hander, causing Rossi to take to the grass off the circuit and fall off his bike.
Marquez was hit with a 30s penalty for causing the crash and his attempt to apologise to Rossi post-race was rebuffed, and Toseland called out Marquez's actions on BT Sport's post-race show.
"There was one corner that was wet, and it was that [penultimate] corner," said Toseland. "And everyone [Marquez] tried to pass, he was doing it there.
"Everywhere else was pretty safe to pass, but I think he had so much of an advantage this weekend, I think he showed a lack of respect for everyone else."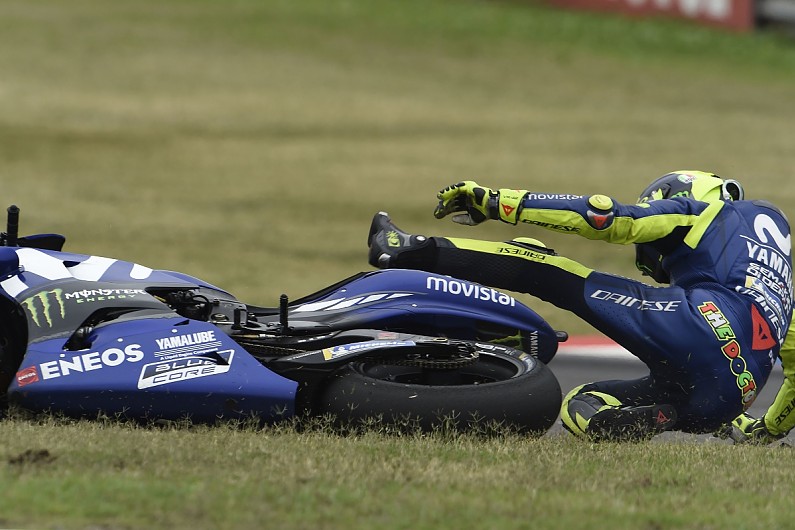 Neil Hodgson, a former sometime MotoGP rider, said Marquez showed "arrogance" in his racing.
"James is right, [Marquez] had such an advantage this weekend, almost a second per lap, and because of that, it's almost like an arrogance came.
"It's can he control it when the red mist comes down? That's what we witnessed this weekend - a major case of red mist.
"He went to apologise to Valentino, which is absolutely the right thing to do, but, as you could understand, there's so much adrenaline in everyone's bodies it's not the right time to do it - not in front of cameras, it should be behind the garages."
Ex-Yamaha MotoGP rider Colin Edwards added: "You're talking about putting your own self at risk, much less the guy you're running into - it's unbelievable."