Cal Crutchlow says Michael van der Mark is not the correct choice for Yamaha to replace the injured Valentino Rossi at the Aragon MotoGP race.
World Superbike regular van der Mark (pictured above) will make his premier class debut this weekend after being selected by Yamaha to stand in for Rossi, who remains on the sidelines with a broken leg sustained in a motocross crash.
Van der Mark was one of four options Yamaha had to ride its vacant second bike in Spain, along with its other WSBK rider Alex Lowes and its two test riders, Katsuyuki Nakasuga and Kohta Nozane.
But, speaking at Misano, Crutchlow questioned van der Mark's credentials to fill in for Rossi, saying either Lowes or Nakasuga would have been a better choice.
Lowes made his MotoGP debut last year standing in for an injured Bradley Smith at Tech3 Yamaha, while Nakasuga has made seven premier class starts for Yamaha since 2011.
"I don't know why they don't put Lowes back on it, because he's already ridden [the M1]," said Crutchlow when asked for his opinion on who Yamaha should select to replace Rossi.
"I understand Nakasuga, he rides the thing all the time. Put Nakasuga on it, or look at Lowes, because he rode at Aragon [in practice last year], although he never raced.
"But van der Mark? I have no idea why... that's not against him, but you have two very good options already, Lowes and Nakasuga."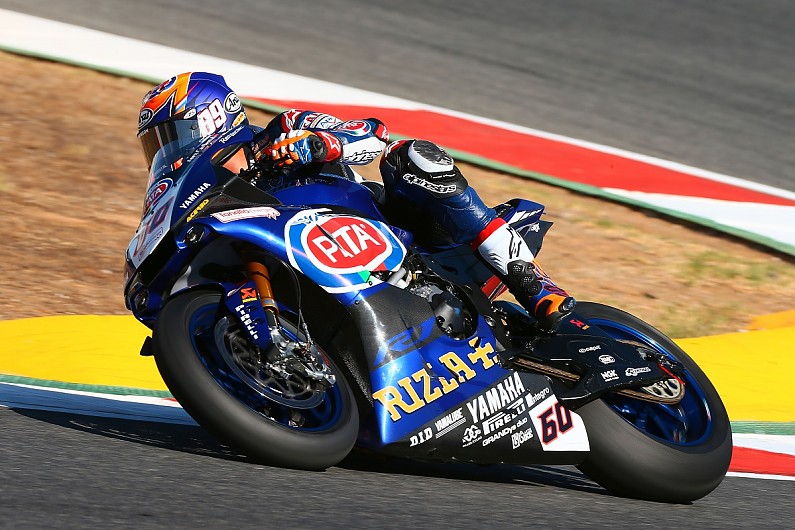 Pressed on why he did not feel van der Mark was as suitable as Lowes or Nakasuga, Crutchlow replied: "He's not fast enough. He was not as fast as Lowes in the Suzuka 8 Hours."
Despite having no testing experience of Yamaha's M1, van der Mark said he was relishing the prospect of replacing Rossi at Aragon - an opportunity he said he felt he could not turn down.
"Of course it's amazing news for me," van der Mark told the official WSBK website. "It's like a dream.
"It's going to be a really tough weekend because I've never ridden a GP bike, but luckily I can join the best team and best bike in the world. I don't have to learn the track, just the bike.
"It's been really busy, but I can't say no to this opportunity. I feel really honoured that they asked me to replace Valentino."