Several MotoGP riders have expressed concern at the possibility of the Qatar Grand Prix night race taking place in the rain.
MotoGP's sole floodlit event has always run in dry conditions so far, with the 2009 race postponed to a Monday after freak rain (pictured above) hit the Losail track on the planned Sunday.
But earlier this month the track was artificially soaked in order for Dorna and FIM Safety Commission representatives Loris Capirossi and Franco Uncini to test conditions.
They concluded that the wet asphalt did not reflect the artificial light so it would be safe to hold a wet race - a decision that has not gone down well with current riders.
Aspar's Alvaro Bautista said: "I don't see it as being that simple, as you already suffer a lot from reflections even when you are riding a street bike in those conditions.
"I don't see it as something positive, but we will not know for sure until we try it."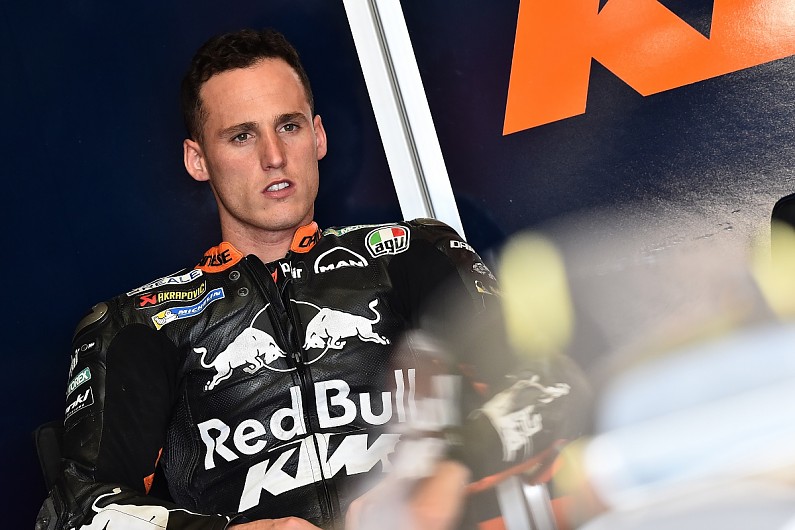 KTM rider Pol Espargaro could not understand how the decision had been reached without consulting the 2017 field.
"At the end it will be a matter of consensus among the riders, so I don't even know why riders were not asked the question," he said.
"Once we are there we will talk about this during Friday's commission meeting."
Roman Forcada, chief engineer to Maverick Vinales at the works Yamaha team, doubted Uncini and Capirossi's test could have provided enough information.
"So far, only Uncini and Capirossi tried it, with a little rain or just wetting the track, which is not the same, basically because of the difference in temperature," he argued.