MotoGP champion Marc Marquez says he is less worried by Honda's engine and electronics woes after 2017's first pre-season test than he was about similar problems 12 months ago.
Honda struggled last winter, and into the season, trying to pair an aggressive engine with the new-for-2016 control ECU that is less sophisticated than the manufacturer-developed solutions.
While it made enough of a breakthrough in the final Qatar test for Marquez to then finish the season opener on the podium, Honda's ongoing acceleration deficit prompted an all-new engine philosophy for 2017.
Honda was more competitive in Sepang's first test than in 2016 - with Marquez setting the third-fastest time - but battled electronics issues and left without a clear view on which engine specification to focus on.
"Last year we were much further from the top guys, I was struggling much more," Marquez said.
"Last year here in this moment I didn't understand anything.
"Now we understand - we know - where the problems are.
"But also I want to wait for another circuit. Malaysia is a special circuit.
"Special conditions, really warm, I had the experience of 2015 that I was really fast there [in pre-season testing] then on other circuits struggling a lot."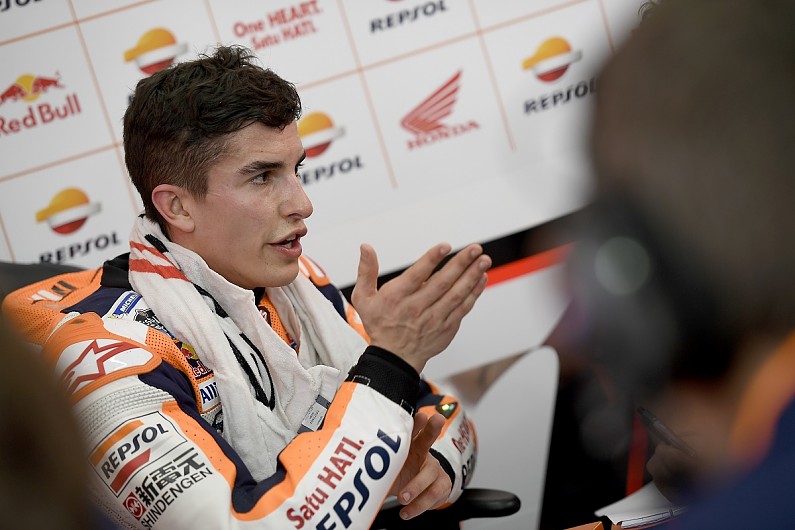 Marquez is not expecting a breakthrough in time for the second test at Phillip Island next week, believing progress will have to be made step-by-step.
The Spaniard reckons that of two engine configurations tested at Sepang, one is closer to its level of potential while the other is less suited to Honda's current electronics set=up, even though the lap times are "very similar".
"I worked with two completely different bikes and we have done the back-to-back," he said.
"With one bike we are almost at the limit and with the other there's potential and room for improvement but it's matching the other one.
"The feeling is that with one bike we are already kind of limited and it's difficult to understand where we can improve and with the other bike we have more torque and I feel that we have more margin to improve.
"But now we need to decide which way we will go forward.
"We will work with one and try to get more power and try to manage more."
Autosport has produced a standalone special magazine to celebrate our 70th birthday. All current print subscribers will receive a copy for free. To order your copy of the 196-page Autosport 70th Anniversary issue, please go to: autosport.com/autosport70th