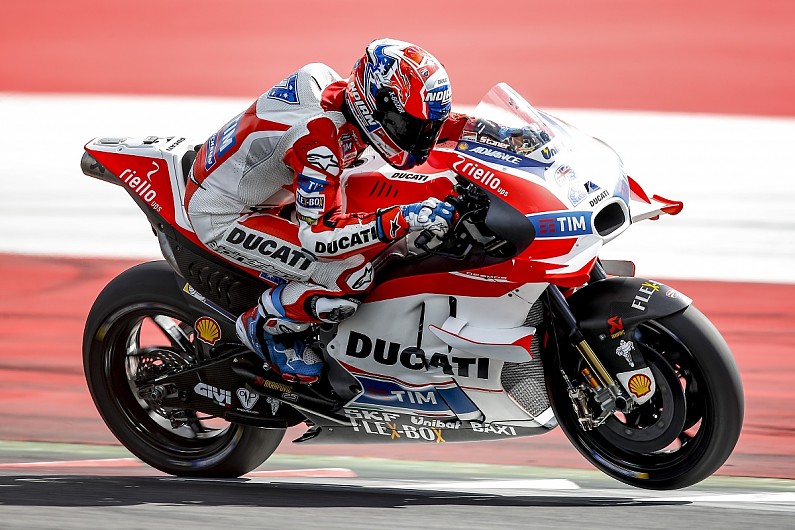 Two-time MotoGP champion Casey Stoner rejected an offer from Ducati to make a wildcard entry in this weekend's Austrian Grand Prix, according to reports in the Italian media.

Stoner made his latest test appearance for Ducati in the recent Red Bull Ring test, where the manufacturer dominated the timesheets and the former champion was in the top four on each day.

According to reports in Gazzetta Dello Sport in Italy, Ducati applied for a wildcard entry for Stoner for the race, but it will instead run a third factory bike for test rider Michele Pirro after the Australian turned down the opportunity.

Ducati team manager Davide Tardozzi said: "The way I have got to know Casey over these months, his choice has not surprised me.

"However - speaking as a fan - I would have loved seeing a champion like him returning to the track.

"Had he chosen to race, he could have fought for the podium. And I mean any step of the podium.

"Had he asked us to race, we would have obviously replied positively, but he has always appeared reluctant at that prospect."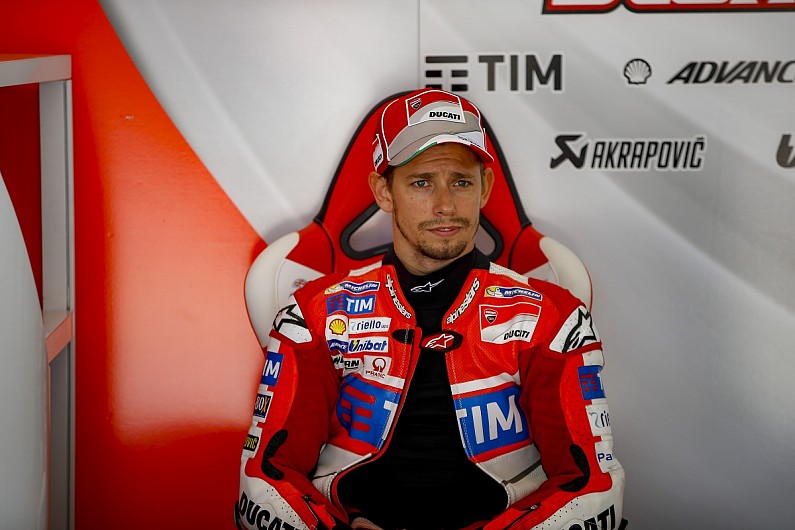 CAN DUCATI END ITS DROUGHT IN AUSTRIA?
By Mitchell Adam
This weekend's Austrian Grand Prix looks to represent Ducati's best chance to win a MotoGP race for the first time since October 2010.

Since Stoner's Phillip Island victory nearly six seasons ago, factory Ducati riders have finished second nine times and there have been opportunities missed, particularly this year.

The 2016 Desmosedici is a fast bike with Andrea Iannone and Andrea Dovizioso on board, and the Red Bull Ring - hosting a motorcycle grand prix for the first time since 1997 - would appear to have been designed for it.

Power dictates laptime around the 2.688 miles, and the Ducati has that in abundance, routinely dominating MotoGP's speed traps.

Long straights in the first half of the lap are punctuated by the relatively stop-start first three corners, meaning the Ducatis will be able to get out of them quickly, while its braking stability has also been noted by rivals on other bikes so far this year.

Only the infield, with the track's two left-hand corners, and to a lesser extent the final two right-handers are really about carrying corner speed.

Ducati riders filled the top four places on each of the two days at the Red Bull Ring last month, after which Stoner surmised that he didn't "see a weakness at this point".

On the first day, the best non-Ducati was fifth-placed Maverick Vinales on his Suzuki, 0.831 seconds off the pace set by Dovizioso.

On the second, that gap to fifth was even larger, back to Yamaha's Valentino Rossi, who finished 0.929s slower than Iannone and predicted a difficult GP.

Honda missed the test, and while the longer straights will give it time to recover some of what it loses under acceleration, Marc Marquez attacking the braking areas at Turns 1, 2 and 3 would appear its biggest weapon.

During the two test days, Iannone tried a new chassis developed by Ducati, which he said provided "very positive sensations", Dovizioso having first used used it during the Barcelona test to help reduce vibration.

The two rounds in Spain earlier this year highlighted a Ducati weakness in generating rear grip in warm temperatures and on low-grip surfaces.

The latter will not be an issue at the Red Bull Ring, which was resurfaced earlier this year, and Stoner's previous test at Misano in July included work to address the concerns in warm temperatures.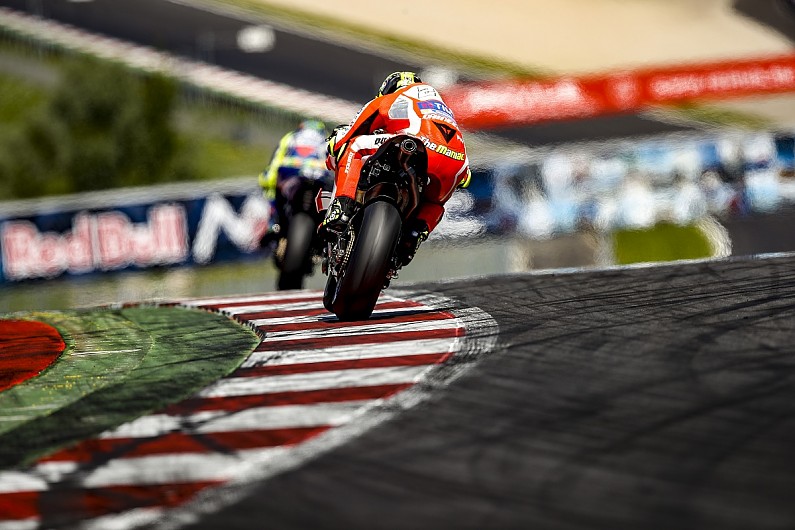 If that work has paid off, and if its riders can avoid the misadventures that have dogged their seasons, Ducati is perfectly-placed to end its long winless drought.

However, Tardozzi warned that Michelin's feedback from the test could affect the competitive order when the field returns to race this weekend.

"We have great potential to win, but it's useless to speak about it until we see what Michelin brings," he said.

"They have anticipated some changes [from the test], as almost everyone had some problems over a race distance.

"Yamaha, for example, went slow, but it was a problem with the tyres, not the bike."

Translation by Michele Lostia