Valentino Rossi says he regrets the controversial move that triggered his clash with Marc Marquez in the Sepang MotoGP race.
The championship leader must start last for the title decider at Valencia this weekend, as the three penalty points he was given for taking Marquez out of the Malaysian Grand Prix triggered a grid penalty.
Asked at Valencia on Thursday if there was anything he regretted, Rossi replied: "Unfortunately I don't have any other choice.
"I just regret going wide and not to follow my normal line.
"Except for that, it's better that we speak about this weekend."
Rossi and Marquez have been at the centre of a huge furore since the events of Sepang, which began when the Italian accused the Spaniard of deliberately interfering with his race in the previous round at Phillip Island as revenge for earlier collisions between them.
The seven-time premier class champion has one more year to run on his Yamaha contract, and said he would not let the controversy have an influence on his longer-term future.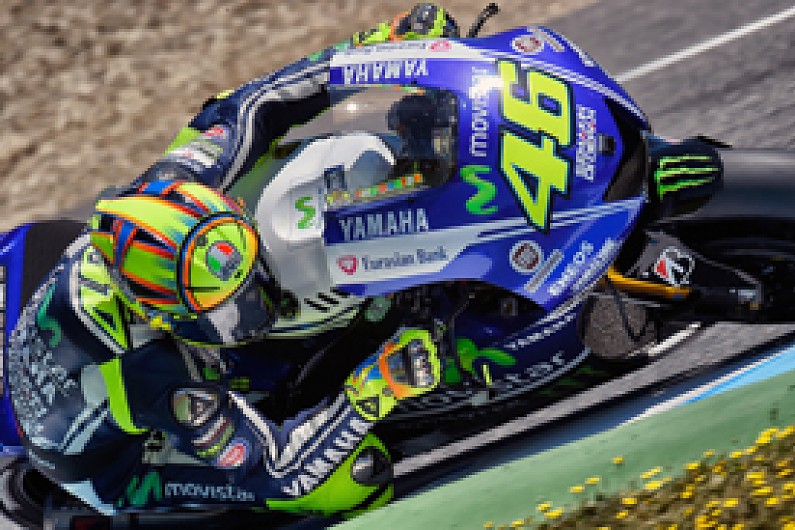 Instead he will focus on how the MotoGP landscape will look in 2017 as new technical rules come into effect and most factory riders' current contracts expire.
"This situation doesn't modify my passion or my thinking about the future," he said.
"I will race next year, because I already have a contract, and during next year a lot of things will change.
"After that I will decide if I will continue or not."
Although he will start at the back of the grid, Rossi said he will work as usual in practice and will compete in the pole position-deciding Q2 session if he makes the cut.
"When you start last, it's very difficult to prepare strategies," he said.
"You have to work well in practice and be competitive and have good pace.
"Sure, when you start last, the risks are a lot more.
"[The title] depends on me and if I'm strong and fast enough to be able to recover."
The Court of Arbitration for Sport rejected Rossi's bid for a stay of execution over his grid penalty.
Although it has yet to deliver a full verdict on whether Rossi's penalty was just, this will now be academic as it will come after Valencia.
"The answer of the CAS has not arrived yet, today it was just that I have to start last in this race because they need time to decide," said Rossi.
"We have to wait and see, but the important thing is I have to start last."
The entire MotoGP field and all team managers were addressed by FIM president Vito Ippolito and Dorna chief Carmelo Ezpeleta earlier on Thursday in an attempt to calm the situation ahead of the race.
Rossi confirmed that they had been asked not to further stoke the controversy, and said he agreed with that stance.
"Carmelo and the FIM said to us to say nothing more about the past and Sepang, and I agree," he said.