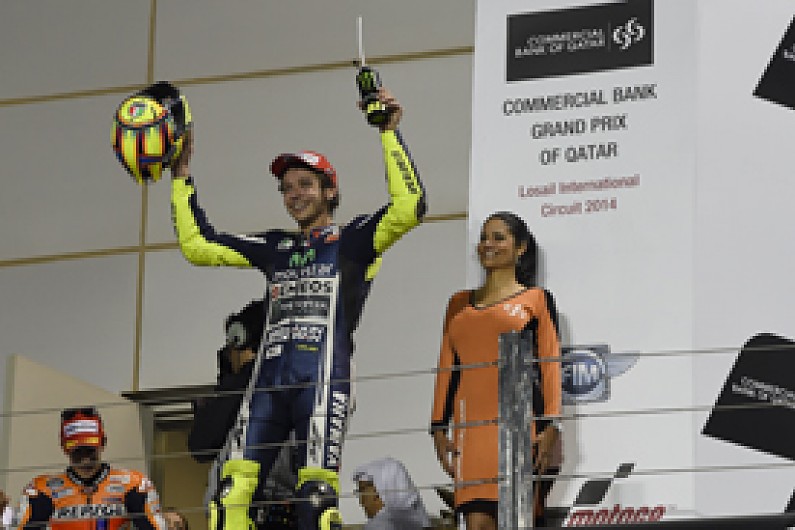 Valentino Rossi insists there was no sense of disappointment about missing out on victory to Marc Marquez in MotoGP's Qatar season-opener by just a quarter of a second.
The two Factory riders traded the lead on several occasions during the race, climaxing on the penultimate lap when they swapped positions four times in a breathless conclusion to the race.
While it was Marquez who prevailed in the duel, Rossi - who has won just once in the past three seasons - said he was simply elated to have been part of the lead fight and to have finished second.
"It was a great battle, and my race was very fun," he said. "I enjoyed it a lot.
"Starting from the fourth row I had to take risks at the beginning, but the bike was very good and gave me the potential to fight with Marc.
"I had the potential to win but he was stronger than me. He deserved it.
"Arriving second anyway is a great result for the start of the season. I'm very happy and satisfied."
Rossi said he had toyed with settling for second during the race, but ultimately decided to throw caution to the wind on the penultimate lap.
"When I arrived in second I was already very satisfied, and I didn't want to take too many risks, with Dani [Pedrosa] and Alvaro [Bautista] behind," he said.
"A podium was already great.
"But at the end I had the chance to win and I played my card, but Marc was too strong."