In any relationship, the fact that one party might have enjoyed a period of flirtation with a third party is always liable to cause long term damage that can affect levels of trust.
The ripple effect can be felt even further if the third party is themselves in a relationship with a significant other, turning the whole thing into a tangled web.
This was the most commonly used analogy for what happened last weekend at the Red Bull Ring and the contact established between Ducati and Jorge Lorenzo, a flirtation that understandably left various victims in its wake. That is certainly how Honda and Jack Miller feel, although they're not the only ones.
It is a well-established fact that Lorenzo's dream as a young boy was to one day wear the factory Honda leathers, but that dream has turned into his worst nightmare. The road ahead looks even more rocky.
Lorenzo remains injured after his crash in first free practice at Assen at the end of June, when he fractured two vertebrae. After missing the last four races as a result, he is set to return for the next one at Silverstone at the end of August. It will only be then that we hear his version of the events surrounding any contact made with Ducati's leading satellite team Pramac regarding next season, a switch that would have required him to break a contract with Honda that runs until the end of 2020.
A visit to Spielberg from Honda company president Yoshishige Nomura prompted a reply from the rider one way or another and on Friday night it arrived with HRC team manager Alberto Puig: Lorenzo had decided to stay put. As expected as it was, that outcome will leave scar tissue at Honda, at Ducati and also at Pramac, with the team having been used as leverage by the factory Ducati operation.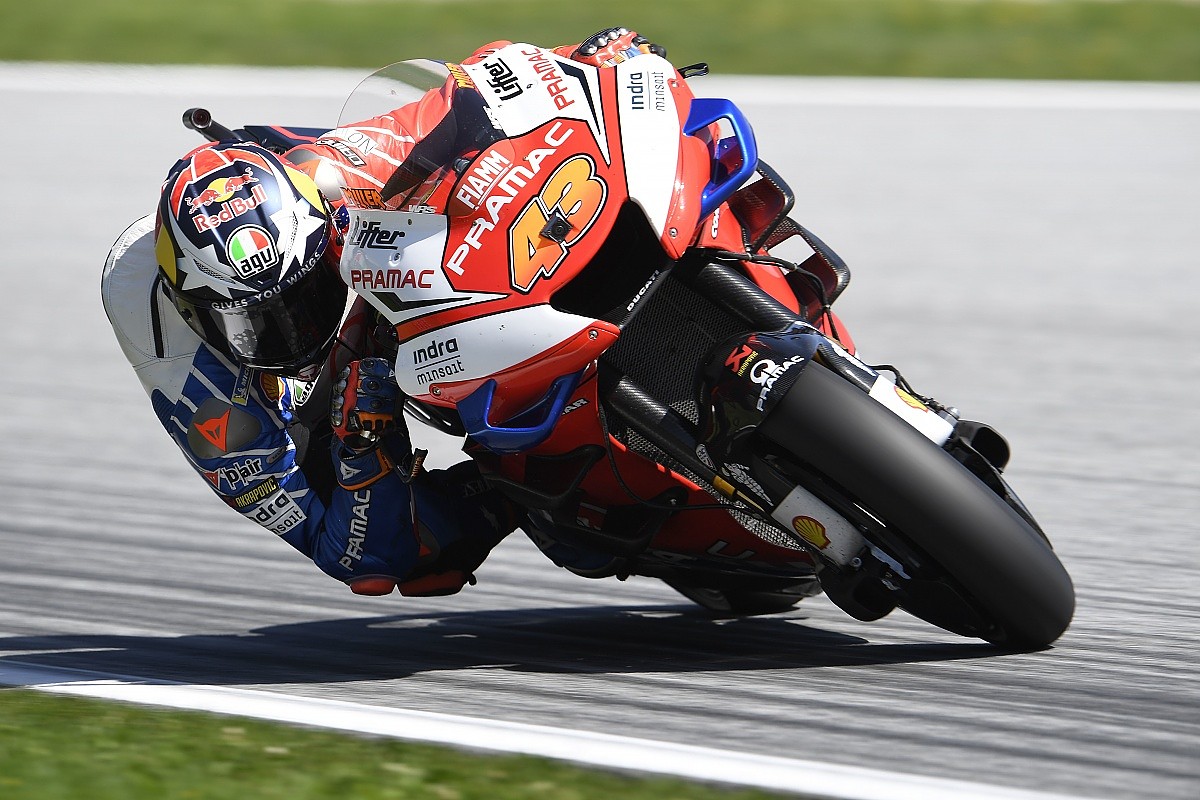 Miller, meanwhile, would've needed a few days to decide if he could overcome being so undervalued by Ducati, although an announcement about his signature on a deal came on Wednesday. An agreement has been in place for weeks, but the Ducati factory put him on standby when Lorenzo registered his interest.
Now Miller was surely in a position push the boat out a little further and make some extra demands that you would imagine were met. "It is normal that he's very angry, and it's also normal that he wants to play a little more hard to get now. What happened to him is not normal," says a source inside Pramac.
If Lorenzo has offended two parties, Ducati has managed to find a way to offend three: two of its riders in Andrea Dovizioso and Jack Miller, and Pramac, its most important client in the paddock and a strong ally in the fight to overthrow Marc Marquez
The person who comes out of the whole muddle worst will be Lorenzo.
At Silverstone he will have to take the mic and explain why over the last few weeks he has been touting himself for a 2020 ride with Paolo Campinoti's outfit while under contract to Honda.
The idea of standing in front of the cameras and claiming ignorance would not seem like a smart idea, given the consequences suffered by both Honda and Ducati after this flirtation. He may have the opportunity to throw the rubbish out, but there is still a huge mess to clean up behind closed doors.
A source close to Honda revealed to Autosport at the Red Bull Ring that the wound that has been opened between the three-time MotoGP champion Lorenzo and his current team management will be a difficult one to stitch.
"Honda know now that he wanted to leave and that he probably won't be here in 2021," said the source. "That will have a cost because it is difficult enough to earn trust in this factory already, but especially if you do this kind of thing."
So, what does this warning mean? Lorenzo's voice will surely lose gravitas when it comes to developing the bike and deciding what parts need to be tested. His adaptation to the motorcycle, which has already been an ordeal, will become even more arduous. Don't forget that it is only a couple of months since Lorenzo travelled to HRC headquarters in Japan and spent three days working on the ergonomics of the prototype, searching for the comfortable position he claimed needed to produce his best form.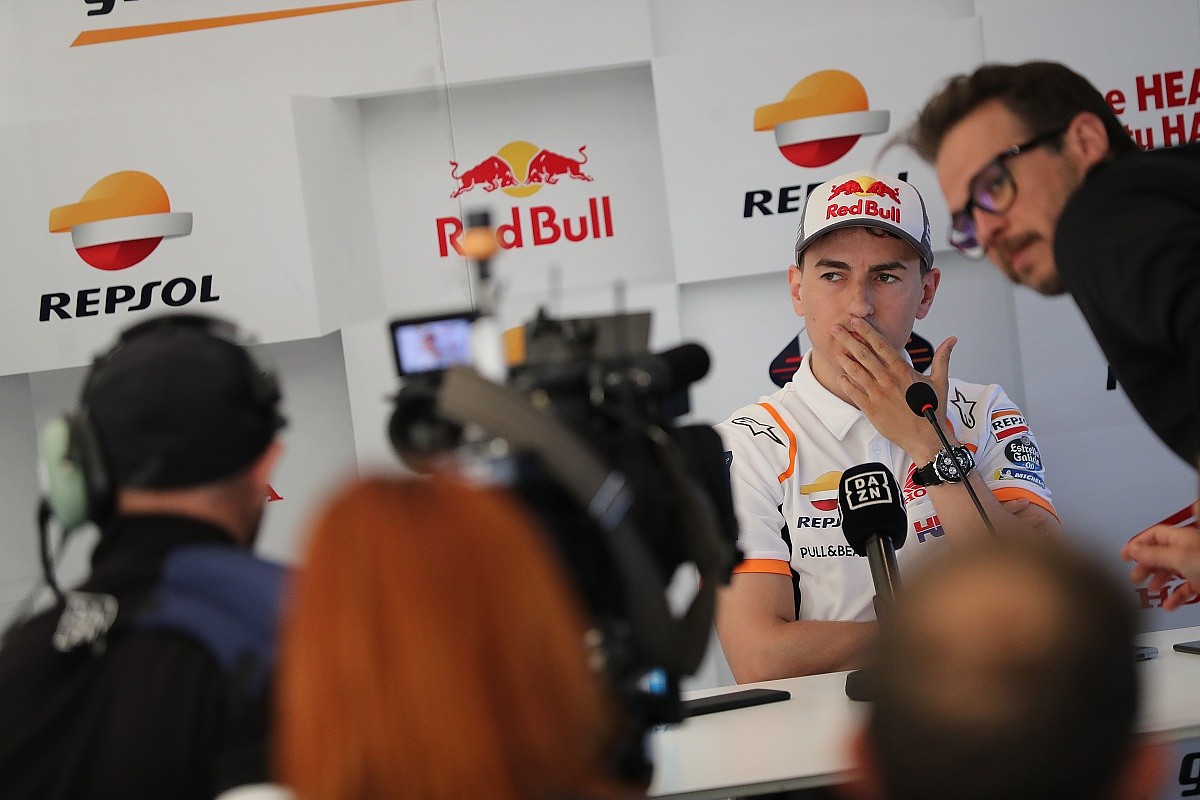 But if Lorenzo has offended two parties, Ducati has managed to find a way to offend three: two of its riders in Andrea Dovizioso and Miller, and Pramac - its most important client in the paddock and a strong ally in the fight to overthrow Marc Marquez.
The Austrian Grand Prix weekend highlighted cracks in the red garage that were papered over by a stunning victory on Sunday, yet the surprising thing is that not all of these cracks have been caused by the Lorenzo saga.
Indeed, the first signs came before the summer break - after the German GP at the Sachsenring where Dovizioso finished fifth and let rip, claiming that the bike was not up to achieving the objectives that had been set for him when he re-signed with the team, citing the age-old issue of how the Ducati turns compared to its rivals.

These accusations went down badly with Ducati's CEO Claudio Domenicali and its technical wizard and general manager Gigi Dall'Igna. The latter was the driving force behind Lorenzo's signing in 2017 and has since used Lorenzo's desire to leave Honda as a power play over Dovizioso.
For Domenicali, who made the decision to dispense with the services of the Lorenzo last year, to be open to his return just gives you an idea of the affront caused by Dovizioso's outburst.
Dovizioso and Lorenzo have never mixed well and that much was evident again last Sunday - "I don't care if they debate whether I am a champion or not, I am not like somebody we all know who has to write it on his helmet," said Dovizioso, in clear reference to his former team-mate - yet both Dall'Igna and Domenicali had been happy to travel the road that was most likely to irritate Dovizioso by discussing a Lorenzo return.
But after a sensational Dovizioso win over Marquez with a move right out of the playbook of the current champion, at the final corner of the final lap, maybe the plan from Ducati didn't work out so badly after all.