The images retain a sense of startling triumph. Casey Stoner, in his first year with Honda, stands atop his home podium. Sixteen races have yielded 11 poles, nine wins and now, a second MotoGP world championship, all on the day he turns 26. The world, seemingly, is at his feet.
The problem was, somewhere en route to achieving his childhood dreams, Stoner had fallen out of love with the sport even as he excelled in it. Thirteen years on the road may have been met with 33 wins and now two world championships, but it also wore away the romanticism of the competition. The fairytale held for everyone but the man at its centre.
That second world title moved Stoner into rarefied territory as only the fifth man in history to win with different manufacturers. Even as it did so however it precipitated what was announced just seven months later, while he was still in the hunt for a third - Stoner was done.
"I stopped enjoying motorsport," he reflects. "It wasn't just something that happened as I got older, it was a feeling that had always been there. Things weren't taken care of properly when I was younger and the ratio between racing and additional commitments went out completely. I really got burned.
"It was very hard to deal with, especially when I never wanted any attention, never wanted to be famous, any of that. I just wanted to race."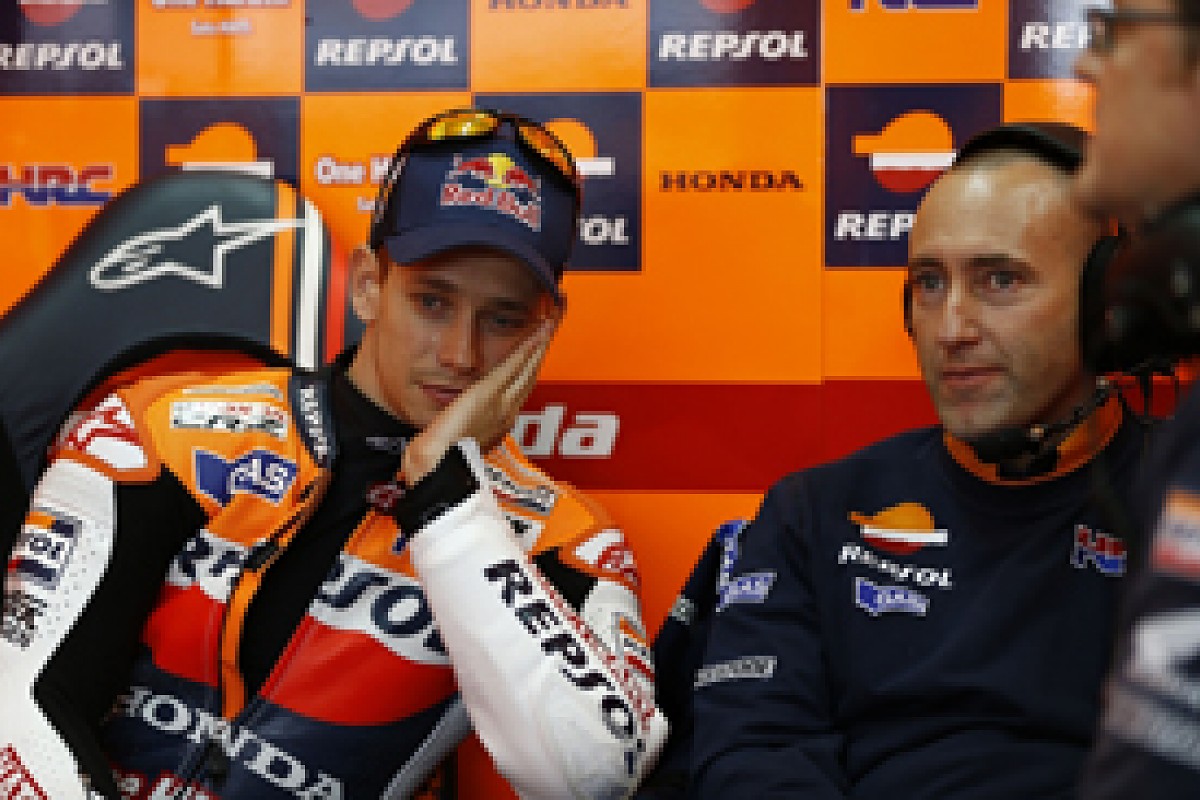 MotoGP lost its magic for Casey Stoner
As his star grew brighter, as he moved into ever more rarefied territory, the singularity of that desire became ever more compromised.
Rather than one crunch moment, there was a litany of issues: from the hassle of travel, the time spent away from home, to the constant press attention and demands; from the increasing politics to the perceived mistreatment from fans and media, particularly over his 2009 illness. Even now it is often described as a 'mystery' hiatus, despite its cause being diagnosed as lactose-intolerance.
Disenfranchised, it was inevitable that Stoner's departure wouldn't be absent of acrimony. He admitted he felt the sport was 'going backwards', that there was a lack of respect between competitors and organisers - which he later said had made the riders become 'puppets'.
Media rhetoric has never been one of Stoner's strengths. Such comments were not embittered attacks but honest appraisals; his departure, after all, was the ultimate proof of his convictions.
It's the reason why, when asked whether this interview was part of what Stoner didn't enjoy about motorsport, he pauses, before bashfully chuckling: "Unfortunately, yes. There's a lot more of it that happens over here as well. It just takes up so much time, so much of your actual life compared to the time you spent actually driving..."
There's a reason for the attention though: Stoner's escape from motorsport was not total. In January this year he confirmed a move into the V8 Supercars Development Series with crack squad Triple Eight. For him, the switch from two to four wheels has been motivated by a singular objective not dissimilar to why he left bikes. "I'm trying to fall back in love with motorsport," he says.
There are a number of reasons the Development Series works, at least as a temporary refuge. Stoner's words suggest he needs a break more from racing celebrity than going wheel to wheel with rivals. There's the benefit of more family time, especially with fewer rounds and no flyaways. And then there's the freedom it gives him to reassess the finality of his retirement.
"It's something that is right for me, right now," he explains. "I'd love for racing to go back to how it was when I was younger, when nobody knew who you were and you got to go out and race guys hard. It's never going to be like that, but it would be nice to be more in that direction. So call this a test: if things don't work out, then maybe I won't pursue it further. Equally if I really enjoy it and want to keep going, I can."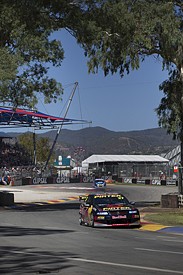 Stoner made his V8 debut in Adelaide
Inevitably his transition has come with unwanted trappings. Switching disciplines is, after all, a path seldom attempted and even more rarely met with success. Thus far, and amid massive media interest, Stoner's results have been inauspicious.
Where his debut weekend in Adelaide was mixed - he hit the wall in the opener but came from 30th to 14th in the second - Barbagallo was more decisively lacklustre, as first-lap contact ultimately consigned to him to three finishes of 20th or lower.
While most sportsmen spend careers, lives even, trying to master their discipline, Stoner has had no trouble moving the other way, readjusting from world champion to lowly-run.
"I almost like the fact I didn't have a great set of results - everyone has forgotten about me now, so I can go about my business and enjoy myself," he says. "The original theme of me being out has kind of got tired now.
"I just want to sneak into the background, enjoy myself and go racing like other people do basically. In MotoGP everyone expects you to be at the front; if you're not, for whatever reason, there's an investigation and they'll drop you in the mud. The weekends would have been good if everyone wasn't watching."
It's said with a chuckle that belies the seriousness of the message, for herein is the crux of what Stoner is trying to achieve in 2013. Bereft of any previous car experience, starved of significant pre-season mileage, it would be futile to judge Stoner solely on the basis of on-track success.
"It hasn't looked great on paper, but in general we've made leaps and bounds," he says. "Before I jumped in one of these cars I'd only ever done a handful of karting races - I'd never driven a car at a racetrack at all. We only had two test days before my first race, some of which was rained out, and you don't get a lot of time in the car.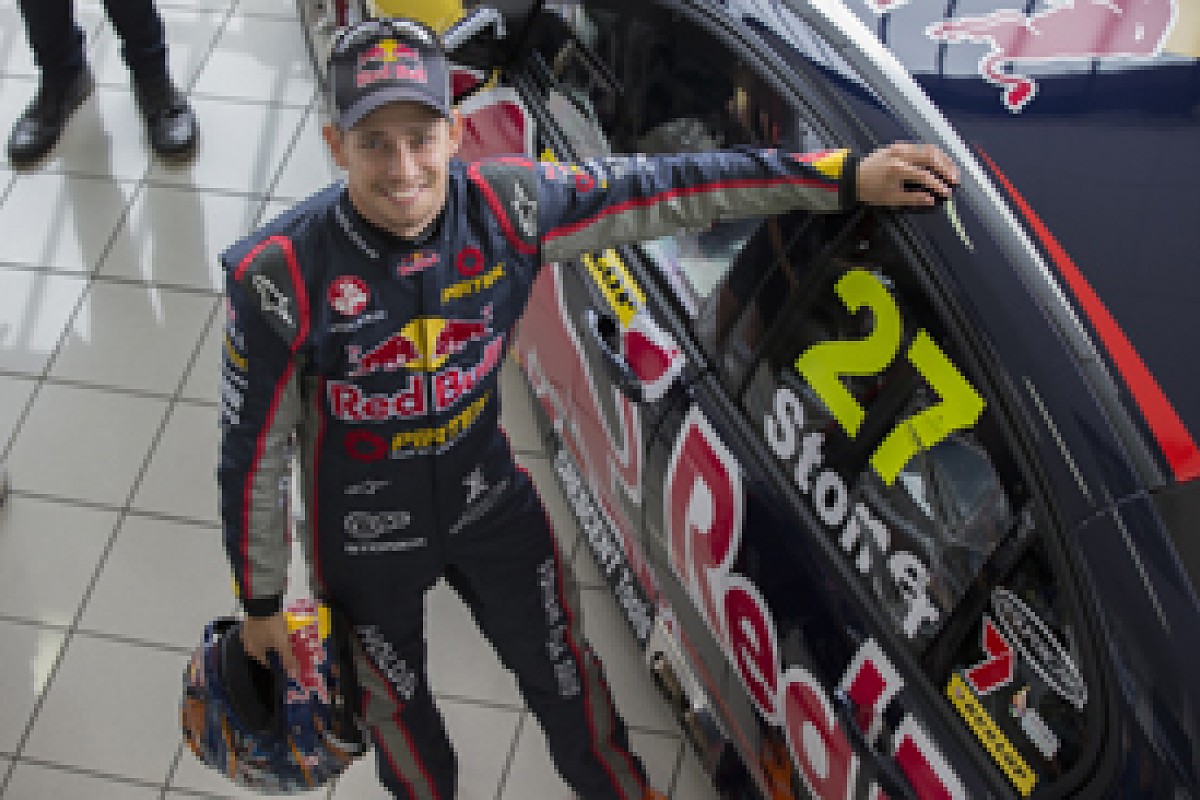 Red Bull backed Stoner's career change
"I haven't tried to take any of my bike skills across - I think maybe that's a difference between me and some others who have tried to adapt. It's a completely different sport. There are some similarities, like knowing about brake pressures and grip levels, but there are even more differences, so you basically have to forget a lot of what you know. I'm trying to adapt to a new sport, not trying to take any expertise across. It doesn't make the weekends easy.
"This year doesn't depend on results at all though. I'm confident that if I put my mind to it I can learn what I need to anyway. You don't plan to be quick immediately - I wasn't in grand prix racing, it took time. This is a completely new sport, so of course it will take time. More than anything though it's about that ratio between work and play. Clearly my whole life doesn't ride on what happens between me and motorsport in the near future."
After a career that often threatened to redefine what was possible on a bike, Stoner has earned that privilege. For now, his four-wheel switch remains an effective sabbatical, an attempt to measure whether his ambition has been extinguished or can be replenished.
"MotoGP ended up being ridiculous - it's alright if you're single and enjoy the whole lifestyle of travelling, but when you're more of a person who enjoys family and friends, it takes too much out," he says. "I'm really enjoying the car racing side of things, but it just needs to be more about that and less about everything else that goes with it.
"2013 is about putting more emphasis into enjoying myself again. I'd like to rediscover why I fell in love with motorsport."
JOHN SURTEES' VIEW
When it comes to switching disciplines, John Surtees remains the ultimate benchmark, the only man to have ever won world championships on two and four wheels.
"Casey Stoner will be missed in motorcycling, no doubt. He was a very special rider, who I think will be remembered more than anything for exciting people with what he could do on a bike.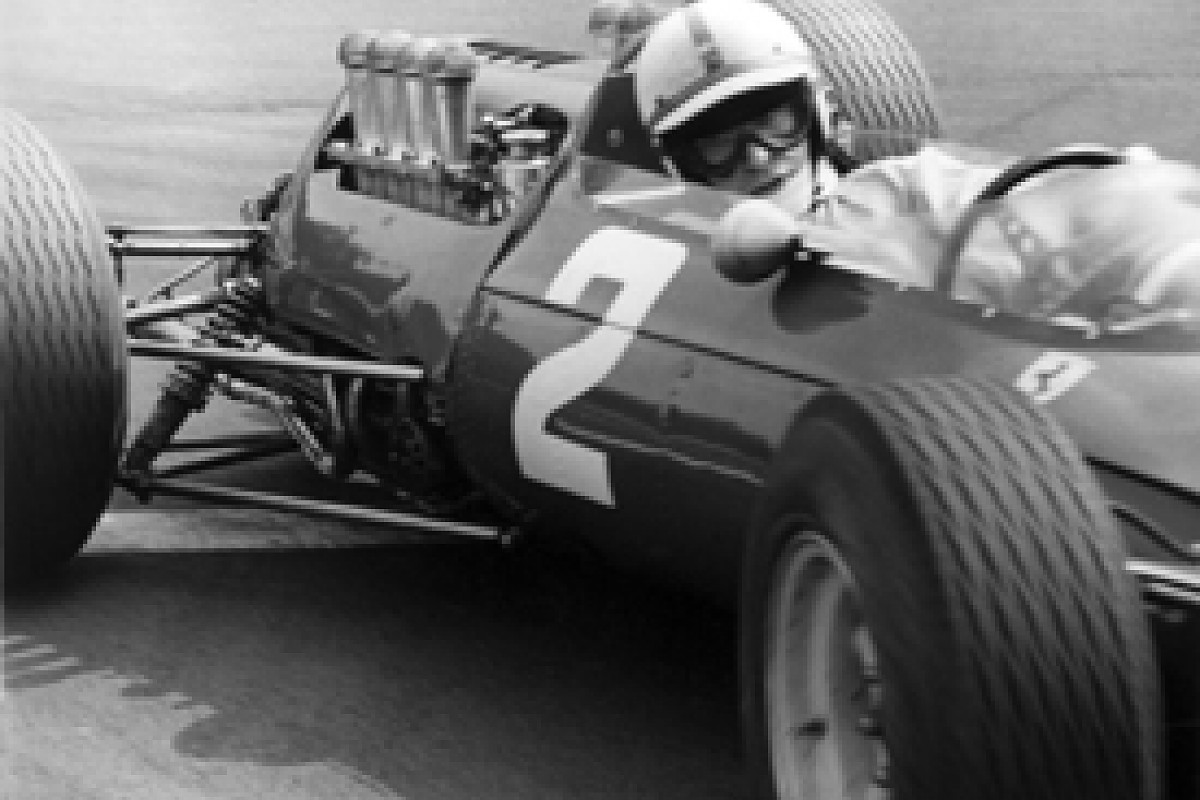 Surtees is the benchmark by which all bike-to-car switches are judged © LAT
"Can I understand his decision? Will he still be able to get the same kicks? Of course.
"I can quite understand him not wanting all the pressure, the seriousness, the dedication that comes with competing for a world championship, especially with a young family. I didn't have family to worry about when I made my switch, but I can say in retrospect that being able to watch your kids grow up is incredibly important, and to try and mix that with the emotion and demands of competing is incredibly tough.
"He made a brave and honest decision, but he won't be fully leaving the sport, and I can say from my own experience that he will still be able to get a kick out of the crossover.
I went almost straight into Formula 1, but it isn't about world championships, about pressure or victories - essentially it's about coming together with a piece of machinery, and that very special moment when you feel as one. A lot has changed over the eras, but that fundamental sensation still exists. He can still have that.
"Will he miss bikes? Perhaps, but you can still jump on and just enjoy an occasional ride.
"My own switch wasn't as planned as Casey's. I was riding for MV Agusta, who had wanted to cut back my race programme so that I only did world championship events in the 350 and 500 class. There weren't so many races back then, so I tried to do some 250cc races too, but that fell foul of other riders. The alternative was to have some time in cars.
"I made my debut at Goodwood in 1960 - which was both the first time I had witnessed and competed in a car race - and then bought a Formula 2 car which we raced at Oulton Park and Aintree, where I finished second and fourth respectively.
Colin Chapman came and asked me to do Formula 1, but I said I was a motorbike rider. I agreed to test, and we came to a gentleman's agreement that I would drive when I could. After a debut at Monaco I finished second at Silverstone, only my second F1 race, and then at Porto I was pole and, but for a silly mistake, could have won. By the year's end I had left MV, and left bikes.
"I remember maybe 15 years later riding a Phil Read four cylinder, and then a similar Honda, and thinking 'Ah, I wouldn't have minded a go on that'. Maybe Casey will have similar thoughts. The Honda had so much potential that I could have really enjoyed working with it.
"When you look back, it's easy to reminisce. Casey is trying to work out whether he wants this as a hobby or something more serious. He'll be missed, but he's earned the right to that choice."