The top 10 MotoGP riders drivers of 2012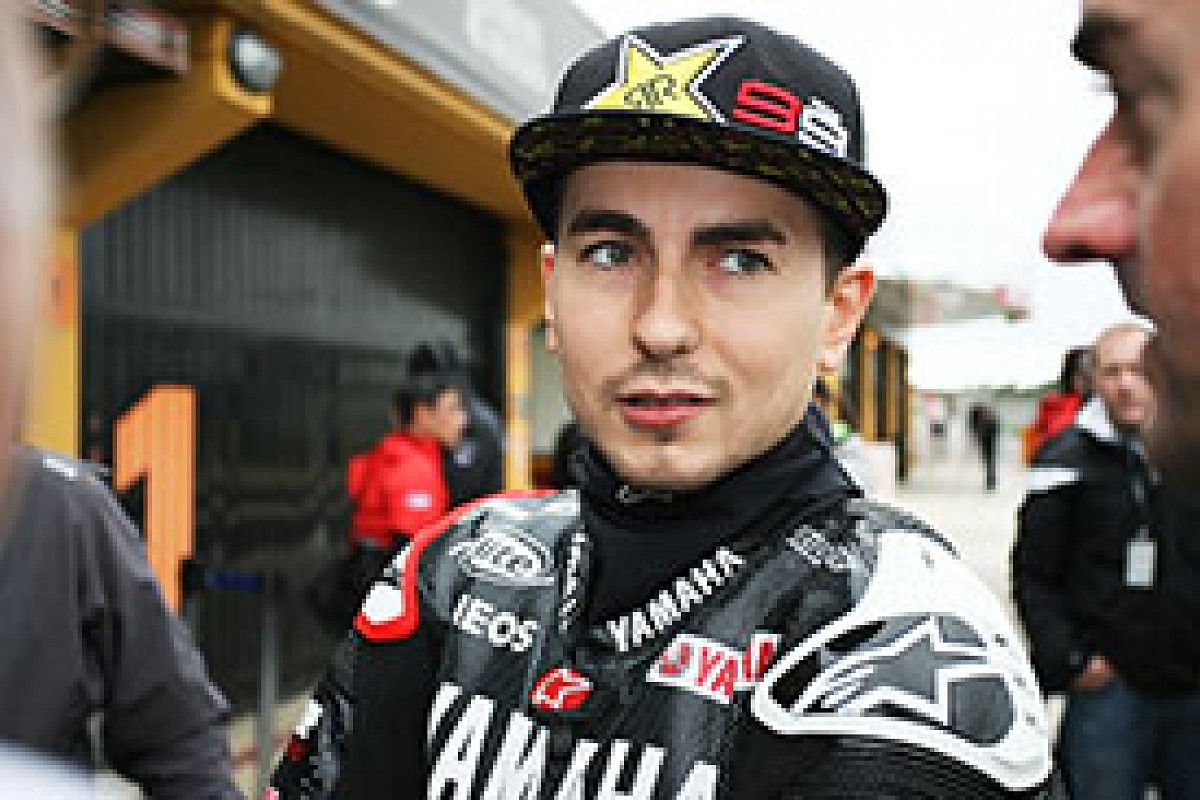 1. Jorge Lorenzo (E)
Championship position: 1st
Team: Yamaha
Starts: 18
Wins: 6
Poles: 7
Fastest laps: 5
Victory in the season-opening Qatar Grand Prix set the tone for a season in which he recorded 16 top-two finishes and led the championship for all but one round.
Even during Dani Pedrosa's fightback in the latter stages, Lorenzo was always the master of his own destiny, doing exactly what was needed to capitalise on a superlative opening. Given that he was an innocent victim at Assen, when Alvaro Bautista ploughed into him, the only time he slipped up in 18 races was at Valencia - and even then it was traffic, not the terrible conditions, that undid him.
A superlative season and an extremely worthy double world champion.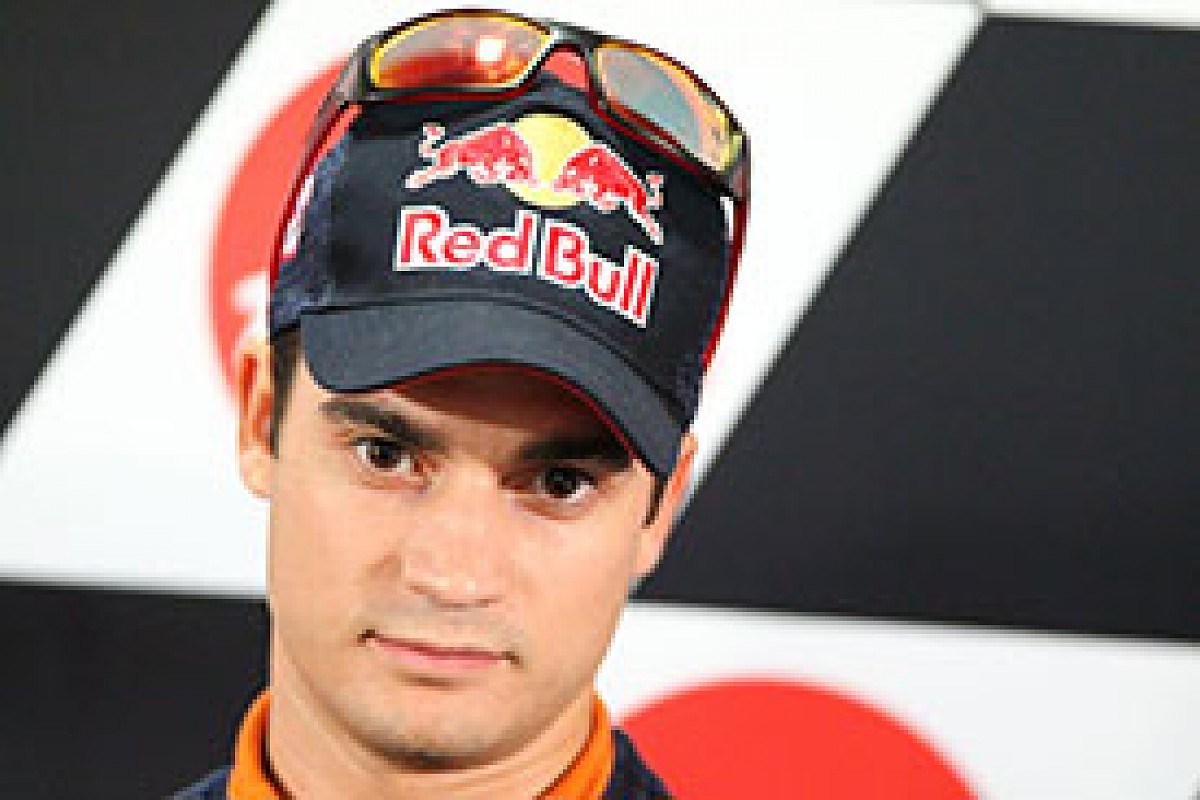 2. Dani Pedrosa (E)
Championship position: 2nd
Team: Honda
Starts: 18
Wins: 7
Poles: 5
Fastest laps: 9
Not since 2006 has the man with the greatest number of wins not gone on to take the title. Pedrosa was inspired over the second half of the season, and save for falls in the San Marino (a botched start procedure dropped him to the back before Hector Barbera wiped him out) and Australian Grands Prix (this time his own fault), he could well have deprived Lorenzo.
Ultimately, though, he was always having to make up ground after failing to match the Yamaha man's start. The Sachsenring and Sepang were breakthrough moments, but the wait for a maiden championship goes on.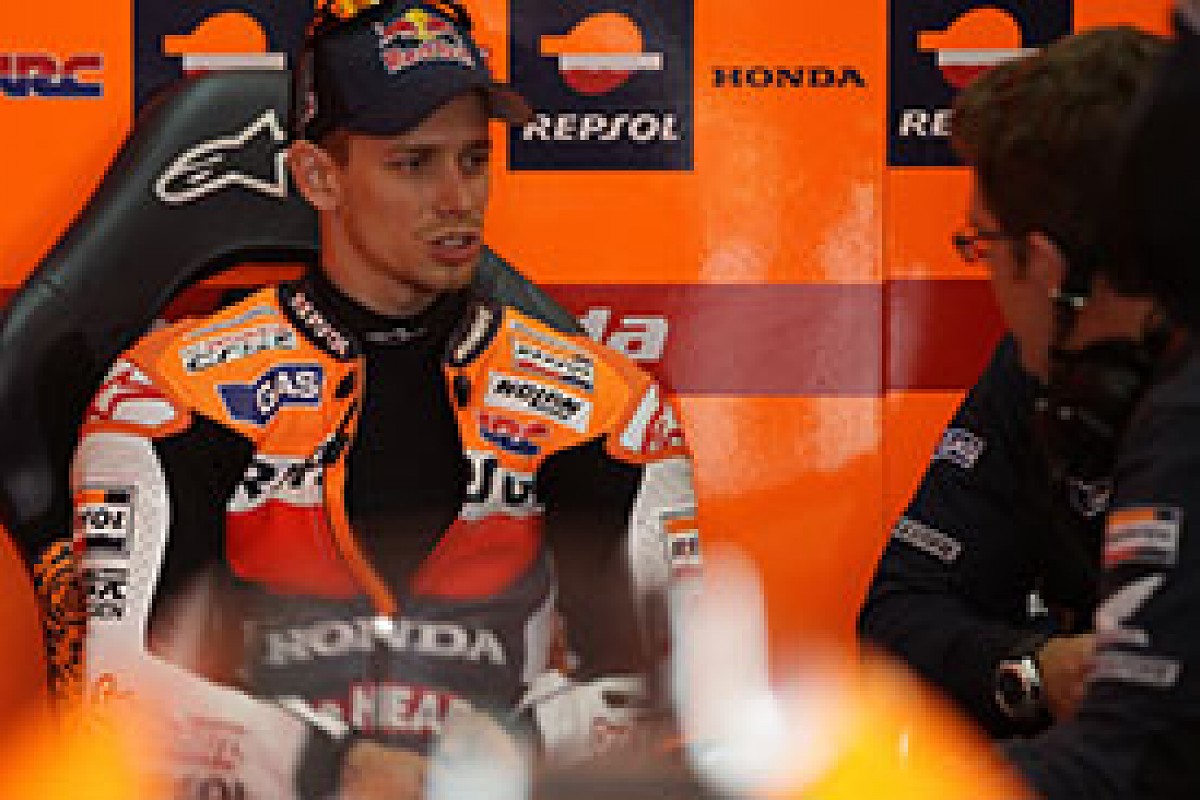 3. Casey Stoner (AUS)
Championship position: 3rd
Team: Honda
Starts: 15
Wins: 5
Poles: 5
Fastest laps: 2
In what turned out to be his farewell season, there were some fairytale moments - a dominant sixth straight victory at Phillip Island, despite being barely able to walk, the obvious highlight.
It was always going to be difficult to replicate the dominance of 2011, but Stoner was the only man other than Lorenzo to lead the championship and after seven rounds he was level on points with the Spaniard. The Sachsenring was massively costly however - Stoner fell on the final lap while trying to retake the lead from Pedrosa on an increasingly wet track.
The hammer blow came three races later at Indianapolis, with a punishing fall in qualifying. Remarkably he still raced - and finished fourth - but subsequent tests revealed the extent of his ankle damage and put him out for the next three races.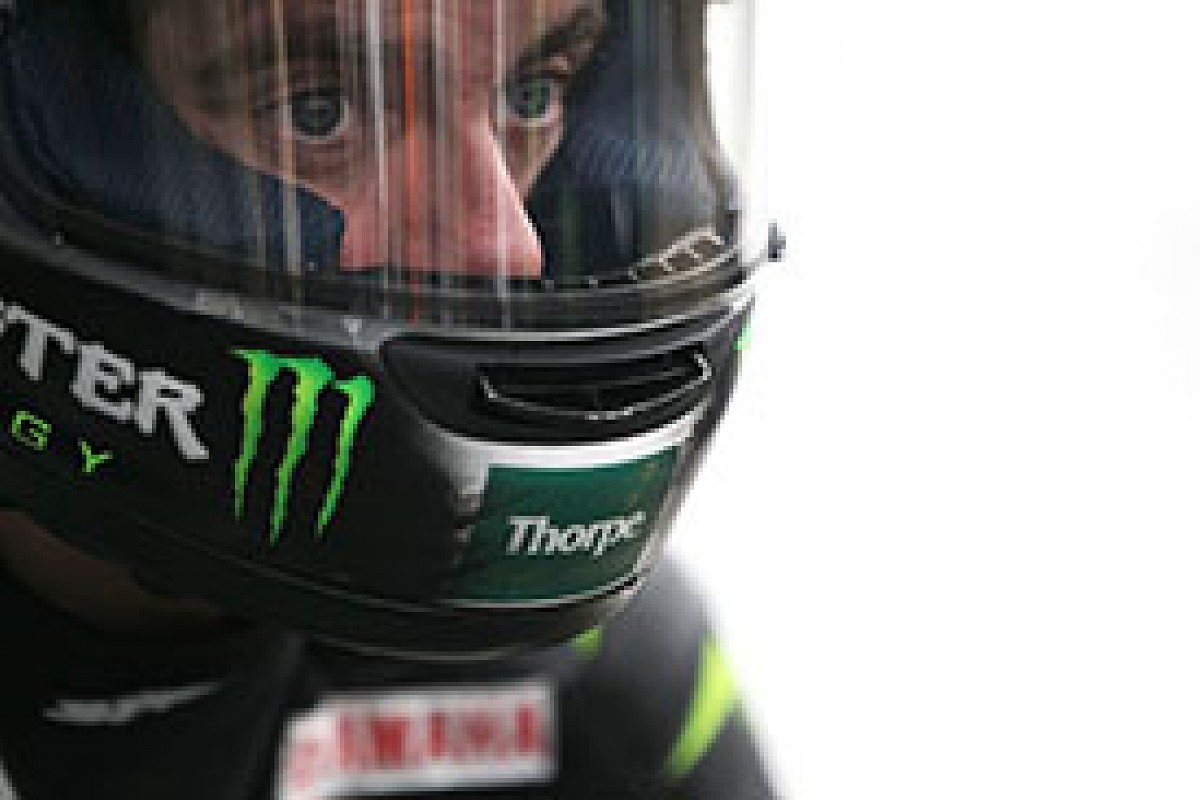 4. Cal Crutchlow (GB)
Championship position: 7th
Team: Tech 3 Yamaha
Starts: 18
Wins: 0
Poles: 0
Fastest laps: 1
Two podiums, one fastest lap and seventh in the championship don't tell the full story of Crutchlow's season.
He had the measure of team-mate Dovizioso in qualifying, and only twice missed out on the first two rows of the grid. He would also have been far higher but for a penchant for disaster. Many falls were self-inflicted, like Valencia when he crashed while second and Sepang when, one lap from the end, he fell from fourth. But there were also moments when it was out of his control, such as running out of fuel at Motegi while fighting for third. Results eluded him, but the pace was there.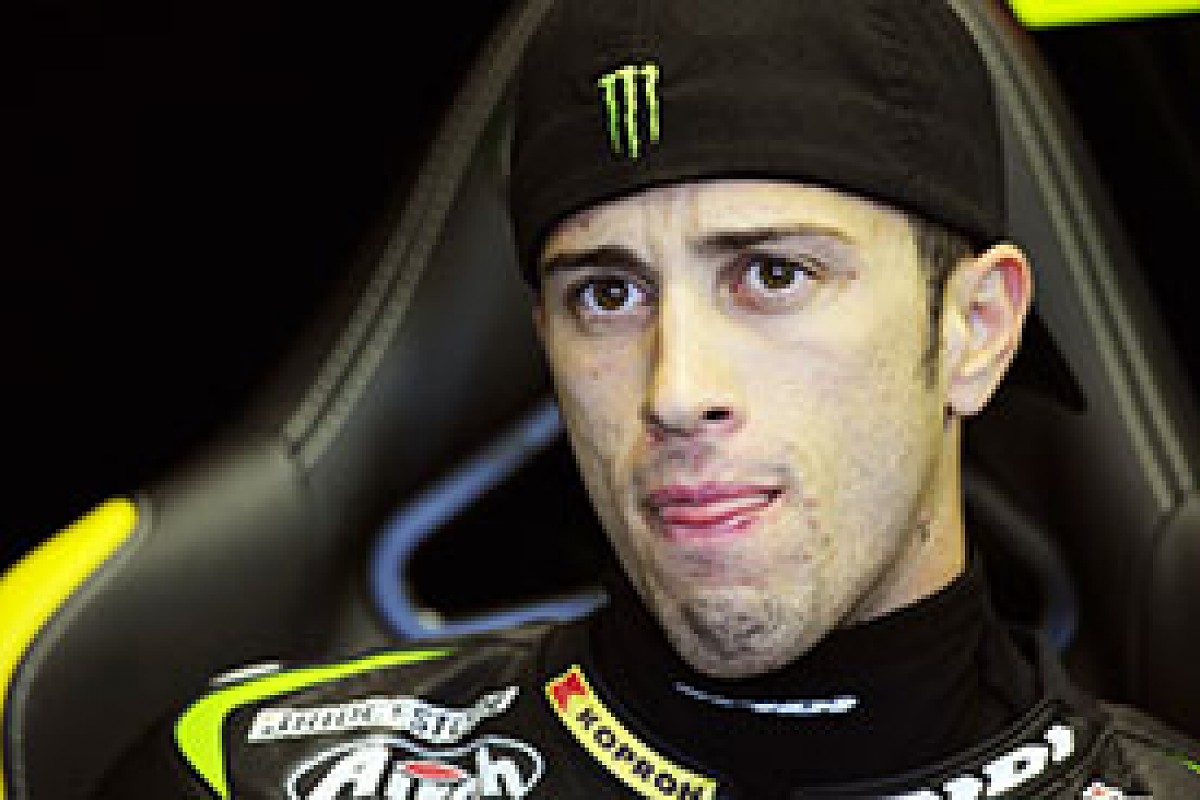 5. Andrea Dovizioso (I)
Championship position: 4th
Team: Tech 3 Yamaha
Starts: 18
Wins: 0
Poles: 0
Fastest laps: 0
Perhaps the Italian should be higher than fifth, particularly as he outscored Crutchlow by a fair margin over the course of the year. But while the Briton was in his second season, the Italian joined Tech 3 after three seasons with the works Honda outfit, and success was expected.
Not that he didn't deliver: six podiums were three times as many as any other rider has scored for the satellite Yamaha team, and fourth is his second-best championship finish.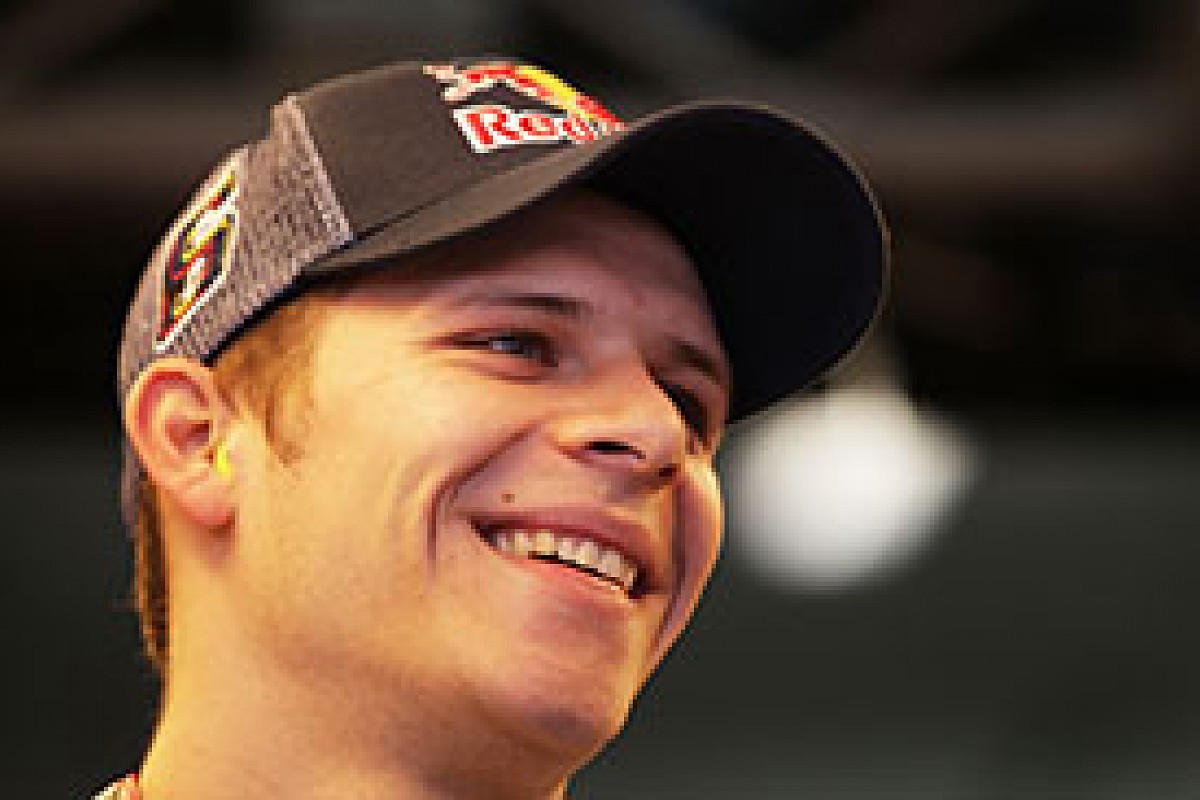 6. Stefan Bradl (D)
Championship position: 8th
Team: LCR Honda
Starts: 18
Wins: 0
Poles: 0
Fastest laps: 0
The German demonstrated why he beat Marc Marquez to last year's Moto2 crown with a fine debut season with LCR.
Mistakes were rare, while podiums were very nearly realised - particularly at Mugello where he ran third for several laps and eventually lost out by less than 0.1s. Honda noticed, handing Bradl a two-year contract as a 'development rider' at the end of the season.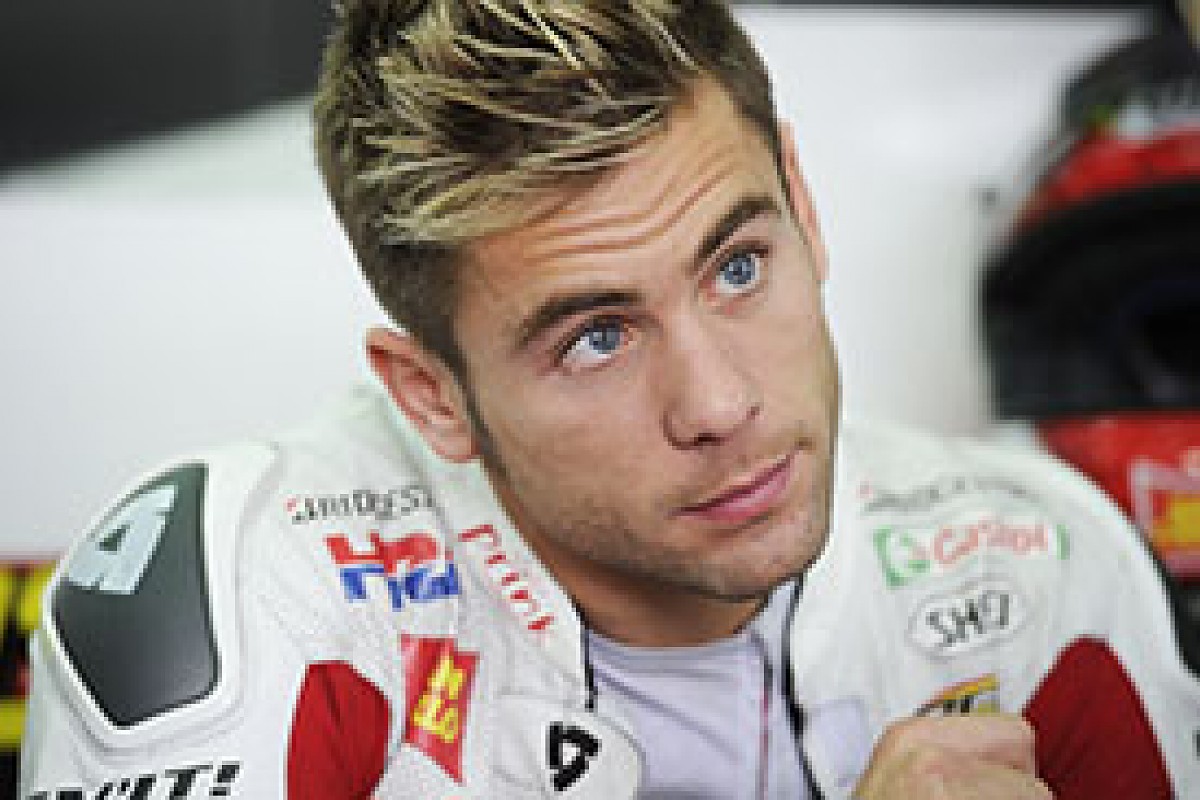 7. Alvaro Bautista (E)
Championship position: 5th
Team: Gresini Honda
Starts: 18
Wins: 0
Poles: 1
Fastest laps: 0
Bautista was the only man outside the championship's top three to claim a pole position, and rallied to beat Valentino Rossi to fifth in the championship. Despite that, 2012 wasn't an unbridled success: there were moments like in France when he simply couldn't get comfortable on a bike that was a podium challenger a year ago with Marco Simoncelli.
Pole at Silverstone was followed by an underwhelming string of results - and that first-lap crash at Assen - but he did seem to turn the corner in the run-in, culminating in podiums at Misano and Motegi.
8. Valentino Rossi (I)
Championship position: 6th
Team: Ducati
Starts: 18
Wins: 0
Poles: 0
Fastest laps: 1
Rossi's move to Ducati was supposed to be a dream fit, but his second year was little better than his first. The seven-time champion has always been open about struggling for motivation when fighting on the lower fringes of the top 10, and there were several occasions when that showed.
Yet when the opportunity presented itself - in the rain at Le Mans, for example, and the dry at Misano - he was the Ducati rider who capitalised. His move back to the known quantity of Yamaha will be fascinating.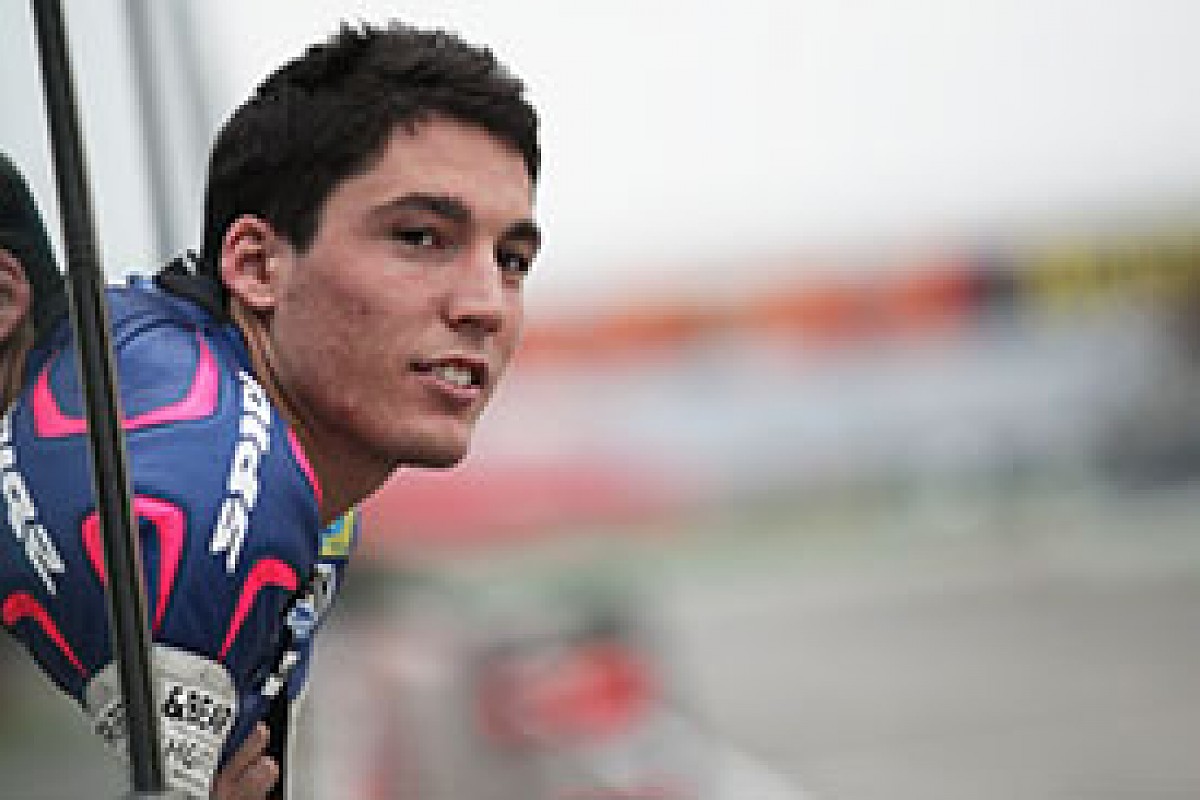 9. Aleix Espargaro (E)
Championship position: 12th
Team: Aspar (CRT)
Starts: 18
Wins: 0
Poles: 0
Fastest laps: 0
CRT was hardly an unqualified success, effectively running as a sub-category in most races. There were rare occasions when a CRT made the breakthrough though, and it was Espargaro who often led the way. Team-mate Randy de Puniet had the edge in the early season, but Espargaro's record of 16 points finishes was bettered only by three riders - all of them in the championship top six.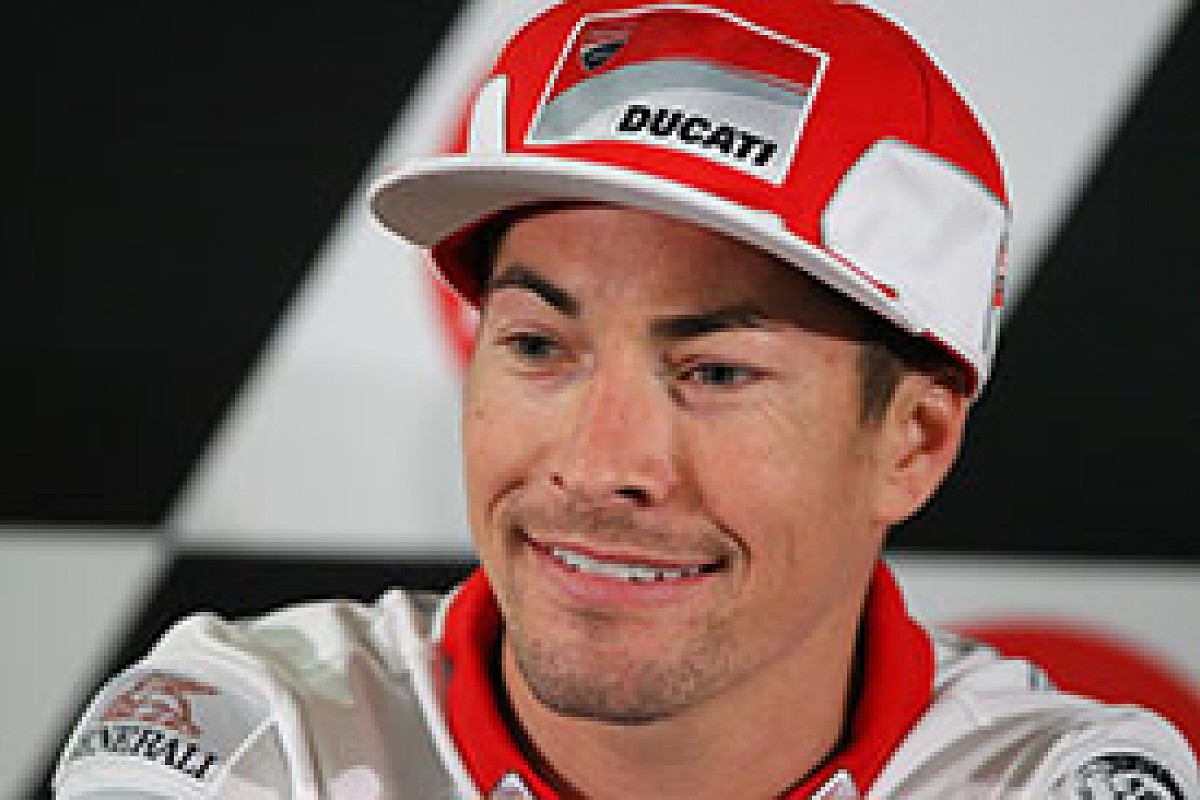 10. Nicky Hayden (USA)
Championship position: 9th
Team: Ducati
Starts: 16
Wins: 0
Poles: 0
Fastest laps: 0
Hayden had the better of Rossi in qualifying (ending the season 10-7 up) and until Indianapolis he was ahead on points, too. His heavy fall on the US track proved costly in the championship, and when opportunities arose it was the Italian, rather than the 2006 champion, who was able to seize them.