The MotoGP rider market has just been through one of its most seismic off-seasons, headlined by Valentino Rossi's decision to end his ultra-successful relationship with Yamaha and please the romantics by joining fellow Italian legend Ducati.
But judging by winter testing pace, the more significant move could be Casey Stoner's switch from Ducati to Honda - where he joins Dani Pedrosa and Andrea Dovizioso. With all eight days of pre-season testing topped by a Honda, Stoner and Pedrosa start as title favourites.
The reigning champion is one of the few top names staying put: Jorge Lorenzo remains at Yamaha, joined by the team's new protege Ben Spies. Yet the Spaniard is pessimistic about his early-season chances after a tough time in testing.
It's a tantalising line-up for the final year of the 800cc formula - and what MotoGP hopes will also be the last season of tiny grids before the new 1000cc era opens up the field to new entrants.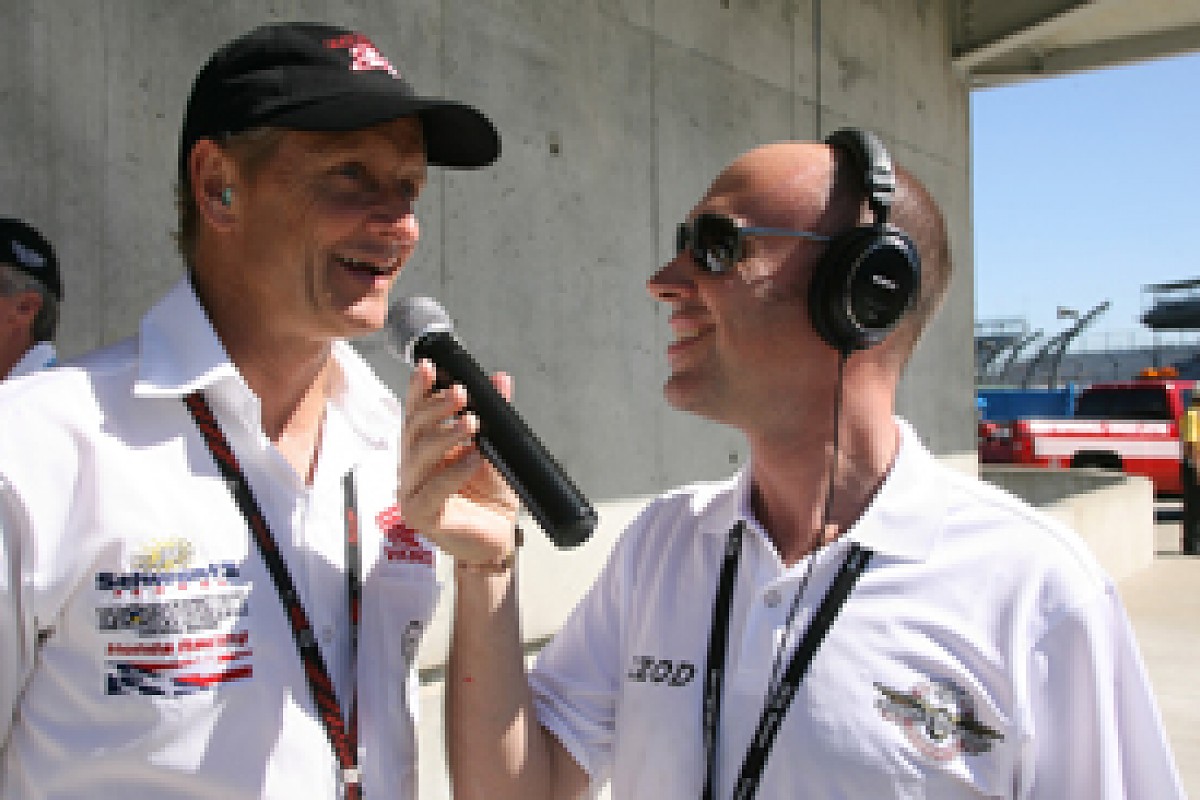 Kevin Schwantz talks to AUTOSPORT's Toby Moody © LAT
AUTOSPORT caught up with 1993 world champion Kevin Schwantz to get his views on the likely frontrunners.
But first Schwantz, who spent his whole career on Suzuki machinery, was keen to express his sympathy for those affected by the recent earthquake and tsunami in Japan.
"I wish everybody in Japan the best," he said. "And those who have friends and family over there, our thoughts and prayers are with them."
Yamaha
#1 Jorge Lorenzo
2010 world champion
#11 Ben Spies
2009 World Superbike champion, sixth in MotoGP in 2010
Lorenzo clinched his first title with a commanding performance in 2010, and Rossi's injury and the lack of a consistent challenge from Ducati and Honda should not detract from the Spaniard's achievement in winning half the season's races and only twice missing the podium. He fears a tough start to 2011, with Yamaha not on Honda's pace in testing.
Spies is promoted to the factory line-up after a very strong first year in MotoGP on the Tech 3 Yamaha.
Kevin Schwantz's view: "I still think if Lorenzo can find that form that he rode the first 10 races with last year, he's going to be hard to beat. He's probably my favourite right now, even though he hasn't looked all that flash in testing. I think Jorge knows how to win championships, knows how to race those guys, knows their strengths and weaknesses, and has a good feel for all the tracks.
"I think Ben's going to do well. Ben will win a race this year, he may win more than one. But there are going to be those places that he's only been once, where he's still going to struggle just a little bit trying to figure out the little intracacies that really make a complete lap fast, and how to do that over a race distance.
"I think he'll keep it close in the championship because I don't see him being a big mistake-maker this year. He realises it's his first year on a factory bike, he doesn't want to do anything silly. This year needs to be a season where he learns a lot, and every lap of practice, every lap of every race he has to not do anything silly and not fall and get hurt."
Honda
#4 Andrea Dovizioso
2004 125cc champion, fifth in MotoGP in 2010
#26 Dani Pedrosa
2003 125cc champion, 2004/05 250cc champion, second in MotoGP in 2010
#27 Casey Stoner
2007 world champion, fourth in MotoGP in 2010
Honda forms a three-bike super-team by bringing in Stoner to join Pedrosa and Dovizioso. That could lead to an intra-team battle for the title with the RC212V having blitzed all of pre-season testing.
Dovizioso clung on to his factory seat despite attempts to move him to Gresini, but could be marginalised with Stoner and Pedrosa around.
Kevin Schwantz's view: "I think it's obvious watching the tests that Honda has got things right. There's more than one guy that's gone fast on the Honda.
"You've got to think that if Casey can find the form that he had when he rode the Ducati to the 2007 world championship, then everybody will be lucky to find out which way he went, he's going to go so fast...
"But it's a new team, a new bike, everything's going to be a little bit different. The pressure is that if Pedrosa's in your team and he's been there a lot longer than you, they may be listening to his direction, not yours. This is all stuff that can play on Casey's mind. If Casey can just go out and race and not let the politics side of things bother him, I think Casey's in with a shot, for sure.
"I think as Pedrosa and Stoner's battle progresses, one of them will let the other get to him. Casey's going to let Dani get in his head, and Casey's going to get into Dani's - and I think they'll make mistakes. Hopefully it won't be like Dani and Nicky Hayden in 2006, but in trying to show 'I'm the dominant one here at Honda and you guys need to follow my direction and listen to me', I think they might both take a little too much on their shoulders. They'll feel like 'watch this, I'm going to show them', and mistakes - whether it's crashes or just running off the track and losing a bunch of places - will be made, which will make the championship wide open.
"Dovi is probably a capable guy, but I don't think he's shown any real flashes of brilliance in the past. With as much as is going to be going on between Casey and Dani, they'll be like 'oh yeah, we've got to build a third one haven't we...' I think it's an afterthought right now. He might even be better in a different garage, out doing something on his own so somebody's got to look after him and he hasn't got to look after himself."
Ducati
#46 Valentino Rossi
2001, 02, 03, 04, 05, 08, 09 MotoGP world champion, third in MotoGP in 2010
#69 Nicky Hayden
2006 MotoGP world champion, seventh in MotoGP in 2010
It's the partnership so many have dreamed about for so long: Rossi on a Ducati. But it starts with the Italian still recovering from shoulder surgery and underlining that getting the Ducati to suit him will take time - so don't expect the immediate results of his Yamaha debut.
Hayden has earned Ducati's respect but being paired with Rossi will be even harder than the last two years alongside Stoner.
Kevin Schwantz's view: "I think Rossi is going to win races. I don't think they're going to get the Ducati right until about mid-season. Mugello will be a really good benchmark for us to see if Rossi's back fit and if they've made the changes they need to the Ducati and they can get that thing to the front.
"It's one of his favourite places to go, he always races really well there. It's a track where you don't necessarily have to have the fastest motorcycle - to have some extra top speed is always nice, but if you've got a bike that handles really well you can definitely make up for the disadvantage of being down on top speed a little bit.
"I think Nicky is going to get development stuff a little bit after Vale does, so I think Nick's season is going to start to come around well past midway. Halfway through the season he'll start to shine and he'll find the podium a couple of times this year.
"I don't know that he's good enough to win a race but I think he's shown how fast and how consistent he can be, so I think he'll find his way onto a podium before the end of the season."
Tech 3 Yamaha
#5 Colin Edwards
2000, 02 World Superbike champion, 10th in MotoGP in 2010
#35 Cal Crutchlow
2009 World Supersport champion, fifth in World Superbikes in 2010
After a low-key 2010 season in which he was overshadowed by Spies, Edwards will try to bounce back while showing yet another Superbike convert the ropes at Tech 3 as Crutchlow brings a British presence back to the MotoGP grid.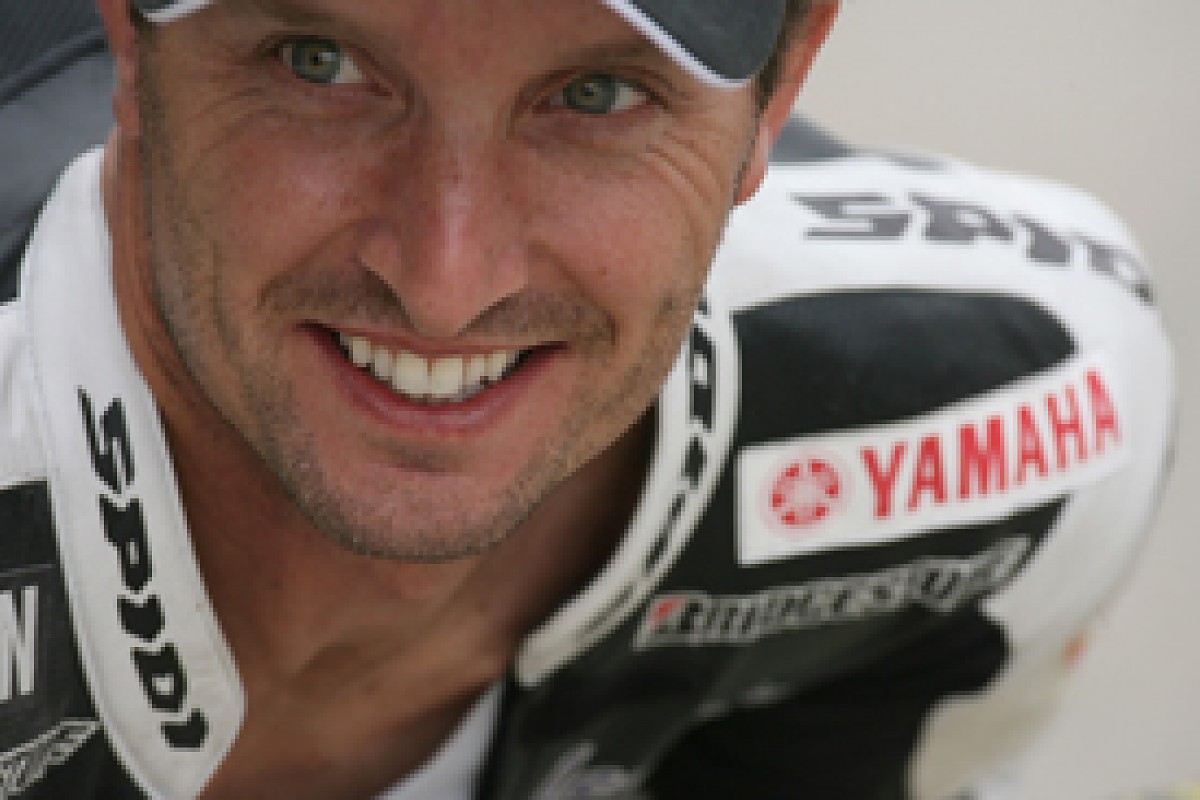 © LAT
Kevin Schwantz's view: "We see it time and time again - Colin's good when they've got three days to get stuff done. I'm sure he still desperately wants to win a grand prix, but with the top five guys that are there right now, it's just too many ahead of him. He could work his way in, hang on to a third spot and hope if one or two made a mistake he could pick up a victory.
"Colin's got to keep himself motivated all year. It seems like midway through a season if things aren't going well it's really easy for Colin to let his head hang and until it's 'I've got to ride to show them that I deserve a job again' time, he doesn't really put his race face back on."
"There's no doubt that Colin's got the speed. He was right there in testing. But you've got to be able to do that when they're waving a flag at you, you can't just do that when it's test time. You've got to be the one that's out there pushing the hardest and riding at the front. Colin will have a good season and maybe finish on the podium, but I don't see him winning any races."
Gresini Honda
#7 Hiroshi Aoyama
2009 250cc champion, 15th in MotoGP in 2010
#58 Marco Simoncelli
2008 250cc champion, eighth in MotoGP in 2010
Honda's top satellite team has run near the front in testing with both Simoncelli - who has a factory-spec bike - and Aoyama. The former got better and better as 2010 progressed, but after defeating Simoncelli in 250cc in 2009, Aoyama showed he is equally of surprising.
Kevin Schwantz's view: "Simoncelli is going to see the front this year. He's shown us in testing and in the last half of this season that he's at the front of that group that was just off the front group. I don't know if he'll win a race. I think he'll lead some races but he'll not quite know how to close them out, maybe make a mistake if he gets to the front and starts to check out on people. Maybe in some wet race somewhere or a really, really hot race where grip plays a really big part, as a little bit of a bigger guy, he's going to be that much more able to compensate. He has learned to be a really good racer, and maybe not have all that outright speed all the time that he needs to qualify.
"Aoyama was a bit of a surprise at one of the tests in Malaysia, and I thought to myself 'hmmm...' He knows the tracks, he's got a year under his belt now. He's made that step over the winter. The question will come when they line them up and everybody's going at the same time - is he getting the good laps, is he chasing somebody, is he finding that consistency? He's shown on a 250cc that he can ride a good bike and he can learn, and that's what you've got to continue to do. Riding a MotoGP bike is 'work, work, work, listen to the guys talk about the electronics' and watch and learn from the other guys out there and how they're making their bikes go fast.
"It will be an interesting year for him. It's always good to have a Japanese guy up there, it doesn't happen very often. Hopefully he'll bring a ray of sunshine into a country that needs one right now."
Kevin Schwantz was talking to Toby Moody. For details of Schwantz's riding school, visit www.schwantzschool.com.