I only really got to know Shoya Tomizawa after Jerez, early in the season. I had gone to find his crew chief Gilles Bigot, after oil had spilled onto the track from Shoya's Suter during the Moto2 race, sending nine bikes down the road on the opening lap.
It was one of those sunny post race evenings and everyone was in great spirits after a cracking day's racing. Shoya-san had got on the podium for the second time in two races from the restart, and was leading the championship. Humble and happy to be there as a 19-year-old, the team loved him to bits because they were collectively underdogs. At that point in the season, Technomag CIP's rough diamond had the measure of all but Toni Elias.
How could you not be charmed by the wide smile and boundless enthusiasm of Shoya, with his sparkling eyes and his 'big hand' wave that saw his whole arm rush across the TV screen?
Gilles and I got to know each other back in 1997 when he was at Repsol Honda engineering Alex Criville in the 500 class, but this season one sensed that Bigot was back into his winning ways. He loved it too. Indeed, I went to the back of the garage after the first day at Brno to see how things were going. As with all these guys, Gilles was busy with Tomizawa, but upon seeing me, took his glasses off and told me about their day.
I tried to leave as they were going through data, but it struck me then how alike the pair of them were with their endless 'can do' attitude to life. With all of the garages that one can go into on a grand prix weekend, there were none happier than that of Tomizawa and the CIP squad.
Now, they must be beyond devasted.
One is left in utter disbelief at the wretched misfortune Japanese riders have had in MotoGP. Nobuyuki Wakai died after a bizarre accident in the Jerez pit lane in 1993. He collided with someone who did not have the right access pass - the restricted access and 60 km/h limit in pit lane is a result of that.
Daijiro Kato lost his life after crashing at Suzuka in 2003, having made contact with the tyre barrier at 150 km/h and flung into the air (data from the official report). The result from that accident is that we've never been back to Suzuka and may well never do so. Then in 2007 Norick Abe, three times a 500cc race-winner was killed in a road crash in Japan when a truck did a U-turn in front of his scooter.
Another 'lost star' was Takuma Aoki who crashed testing his works Repsol Honda in early 1998. The bike followed him into the gravel trap and hit him. He survived, but he has been in a wheelchair ever since. This hasn't prevented him developing road cars for Honda and, amazingly, competing in Cross Country rallies such as the Dakar.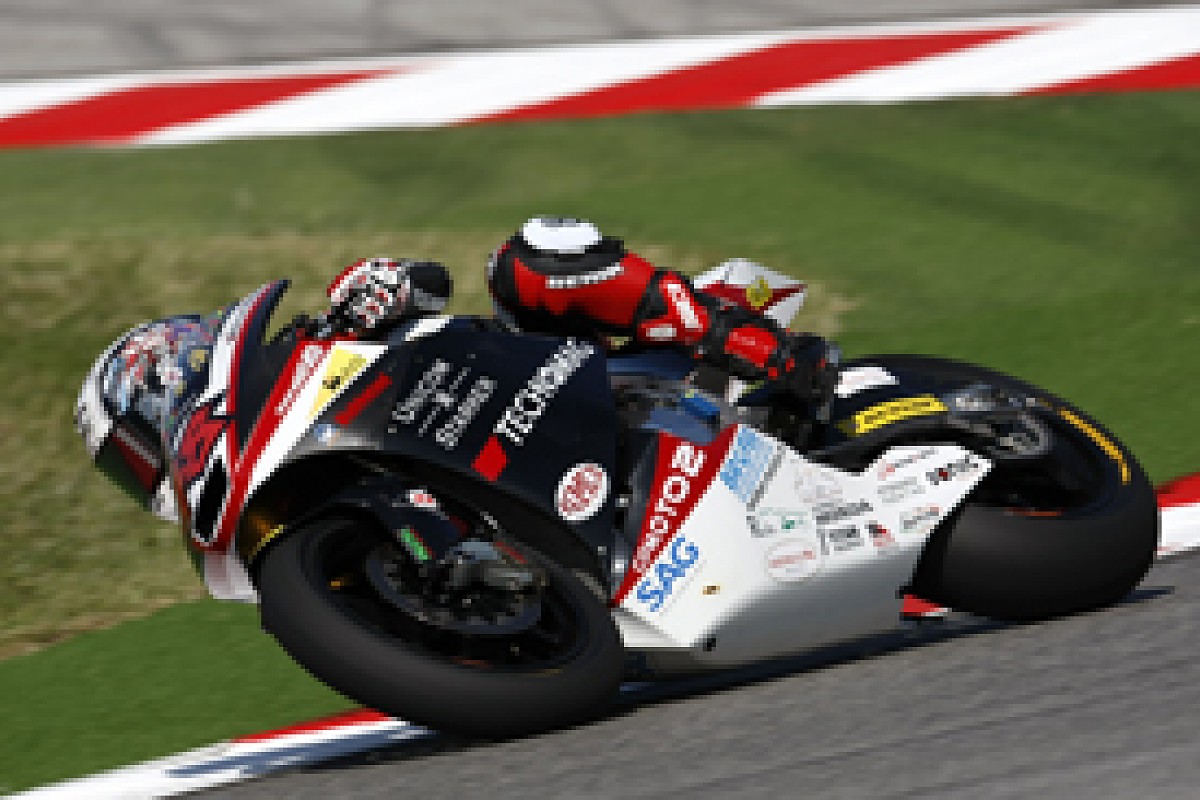 Shoya Tomizawa © Sutton
The terrible truth of last Sunday's incident is that it was all so public, all caught live on international television feed - this is the terrible price we pay to be so hungry to see everything in life these days. But after all the replays had (misguidedly) been shown on the International TV feed in the immediate aftermath, repeats and online archives were pulled by many TV stations.
In contrast, many people didn't even know about Abe until the riders held an impromptu minute's silence on the MotoGP grid in Australia seven days after his accident.
Much has been said in the heat of the moment about the specifics of the accident, but the protocol for an incident such as Tomizawa's is that the doctor in charge on the scene has to make a decision regarding the gravity of the situation. He was in discussion with Doctor Claudio Macchiagodena - the MotoGP Championship's doctor based in Race Control - and concluded that there was nothing that could be done to help Shoya while prone on the track. He had to be transported immediately to the ambulance where there was equipment to help him fight for his life, and then to the medical centre. Once there it was decided that the level of equipment available was still not enough to help the poor kid. He stressed that in a situation like that you are dealing with seconds not minutes.
The race was therefore not red-flagged because the field had already passed the incident and was in the early stages of the next lap. The race was a mile away. By the time the field arrived on the scene next time around, all had been removed.
Throwing a red flag would have not helped Tomizawa but it might have helped De Angelis or Redding should they have been worse off. With the hindsight of three days, and not three seconds, De Angelis and Redding got away without drastic injuries considering the magnitude of the accident.
The throwing of Redding onto the stretcher was certainly not 21st century practice. However, there was no better way to help Tomizawa than get him to a more medically advanced place than the side of a race track, and that's what the safety crews did. And quickly. They saw first hand what was going on and knew they needed help; that their own hands there and then would not do.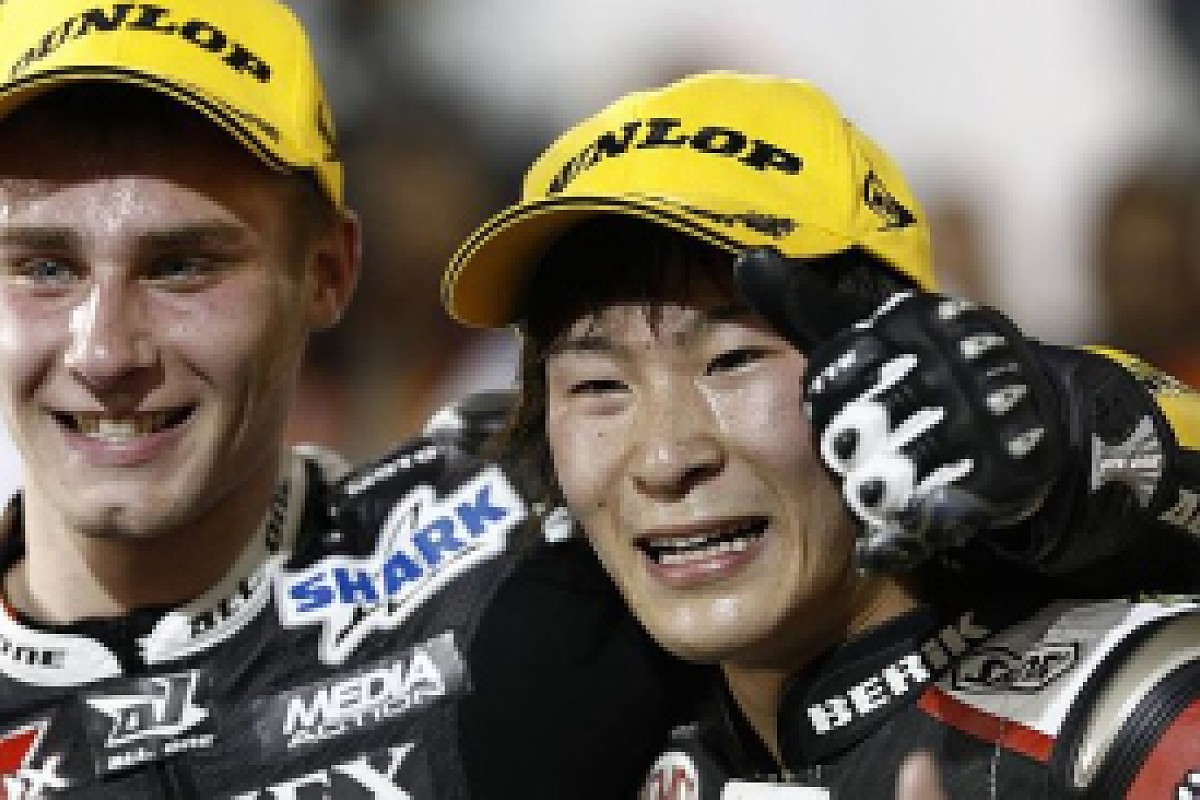 Shoya Tomizawa © Sutton
I then read that the inevitable investigation by the Italian authorities is going to probe the ins-and-outs of how Tomizawa was stretchered away, through the gravel trap, and what looked like him being dropped onto the gravel. This obviously didn't help matters, but they were running for his life.
The mental attitude of the volunteer marshals running through deep gravel at the time can't have been easy with what they saw close up. It chills me just to even think about it...
A little has also been discussed about what safety could be introduced to assist in these kind of accidents in the future, but looking to save someone from the violence of an accident such as we saw on Sunday at Misano would mean wrapping riders up in a four foot thick bundle of cotton wool. Or new rules to forbid more than one motorcycle to be allowed on to a race track at the same time as another.
Motorcycle racing was dealt a cruel card on Sunday.