Valentino Rossi has won his seventh world championship in the big class. 500cc V4 Honda, 990cc V5 Honda, 990cc straight four Yamaha, and 800cc straight four Yamaha are the big bikes he's mastered en route to laying seven of the 'eggs' used in his trackside celebrations in Sepang at the weekend.
One of his better celebrations? Probably not, but some amusement for his mates from the local cafe who lark about with him, laughing their heads off at the rest of the world and most of the MotoGP paddock who might walk around moaning and naval gazing. Not the gang from Tavullia, though. Oh no!
Rossi has this knack of saying the right thing at the right time. He just feels what is correct for that moment and with his experience you can see why. He's had managers and hangers on all around him throughout 14 years in grand prix, but he is now his own manager; a sure sign of a wise head on those shoulders.
I say this because of what happened at the fourth round of this year's championship at Le Mans when all seemed to go wrong. Valentino just said it might just have been all of his bad luck all over at once. With hindsight, I'd say that it was. The race was a disaster as he pitted to change bikes first, only to fall off within half a lap on slick tyres.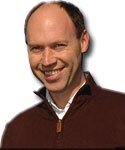 Valentino Rossi celebrates his ninth world championship at Sepang © LAT
Sure, he fell off at Donington Park too, but there he fell off and still extended his championship lead as all the others fell into even worse problems than himself. That's luck.
At Indianapolis he fell off properly for no apparent reason. Was his mind on the job with a 50 point lead? Who knows... But he kept his head, knuckled down and rebuilt his advantage at the next races. There is no luck involved winning races, let alone world championships, let alone nine of them (!), but if you keep positive and keep thinking good things, then good things will happen. It works for Valentino.
He is a master scholar of the sport and 'gets' motor racing 200 per cent. He was down the dirt track mile in Indianapolis seeing King Kenny ride that TZ 750 and he'll be at the Goodwood Festival or Revival in 10 years' time soaking it all up too. He won't be paid either - he'll just go for the fun of it.
So now because he's the champion, wouldn't it be great to see him ride in the last world championship 250cc race ever next time out in Valencia? Contractual obligations aside, please, please can he do that last 250cc race?
Can Yamaha dust off an old 250 and at least let him out in practice on Friday afternoon just for the fun of it? If not, I'm sure Olivier Jacque would do it on his 2000 winning bike.
Now here's a stat I'd take money off you with if we were in a pub quiz. Olivier Jacque's fastest lap time at the famous Australian 250cc Grand Prix of 2000? 1m33.784s.
Fastest lap time in this year's race? 1m33.519 by Raffaele de Rosa on his Honda. Marco Simoncelli, fourth fastest on 1m33.703s, ten seasons after Jacque! Surely someone must have thought of the fun we could all have next weekend in Valencia with Valentino?
Stuff standing on ceremony and going by the letter of the law, being all contractual and not enabling people to let off some steam for what can only be a win win situation; please for the last hurrah let him do it.
William Dunlop, nephew of the great Joey Dunlop has entered Valencia, fortunately with someone having the foresight to let him in. I rang him last weekend to confirm if the rumours are true and they thankfully are.
"We're here just getting a bunch of paddies together to try and get down there," he said.
He may well be the last of the privateers ever to race in the class, but wouldn't it be great to see him on a grid with Valentino Rossi too, celebrating that last race?
Memories of the 250 class
Now with one more race to go I ought to be sad that the 250cc class is going straight from Valencia to the museums of the world. And there is a little bit of me that is a bit melancholy about it all as we have had some good times. Hell, I've commentated on nearly 25 per cent of all the 250cc races there have ever been.
Alvaro Bautista leads the 250s at Estoril © LAT
Max Biaggi and his stealthy black Chesterfield Aprilia, his red Marlboro Honda, the onslaught of more black Aprilias in the late 1990s with Loris Capirossi and Tetsuya Harada, Olivier Jacque and 'Super' Shinya Nakano (as the press officer Jeremy Richens christened him) on the silver duck-tailed Yamahas, the hushed Daijiro Kato and Dani Pedrosa before the brash Jorge Lorenzo and the Hendrix-like Simoncelli. Great days.
How in heaven's name Biaggi won at Mugello in 1997 I will never know. It was Aprilia's test track and they knew that place backwards in the dark. But he risked it out of the final corner and led. And led and led. They just couldn't get past him. It should never have happened on that lesser powered Honda...
The Aprilia lot were stunned. They walked around in silence for hours.
Argentina 1998 and Capirossi rammed Harada at the final corner leaving the Italian to cross the line kidding the world: 'What...? What did I do?'
The Rossi 250cc years were even stronger than much of the other stuff we've seen from him. He very nearly won the title in his first year, such was his grasp of anything on two wheels by this point in his career. He was just three points off the top of the table after Capirossi was DQ'd from that final race for his actions.
However, I am an advocate of moving forward into the Moto2 series next season even though not all of the paddock might be. If we don't move on, then other things will overtake us and it will be the laughing stock of the sporting and technical world. The world of two-strokes is a shrinking one in this day and age, so the sport will progress to a more sustainable solution of the 600cc Honda-built and Osamu Goto-prepared engines that will be delivered straight to the back of a team's garage and be plugged straight into a bike. Bit easy that.
I just hope that someone has thought of getting together all of the old 250s from over the years with all of the riders and people who have shaped the sport since 1949 for a final hurrah at Valencia before the next chapter starts.
If not, there's still time before November 8th. I know Olivier Jacque's 2000 winning Yamaha is sitting a bit further up the autoroute in his house in France... Call him.