One hand on the title
Valentino Rossi was beaten, but you could hardly be surprised by the pace (or is that determination) of Casey Stoner racing a motorcycle around Phillip Island. Stoner may well have returned from nowhere after being absent for three vital races, not having ridden a motorcycle at all during his self imposed nine week lay off, but an Aussie at home and at work on that Ducati is a very tall mountain to climb if you are the opposition.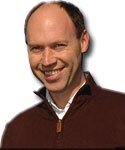 Casey Stoner at Phillip Island © LAT
Stoner has probably never forgiven himself for falling out of the lead of the 2005 250cc race at Phillip Island before the first lap was completed. It was the same day as his birthday and the opportunity for him to get a hat trick of wins. Ooops, yes. But he's been a tad fired up after that embarrasing day and people ought not to forget it, which is why he won with only Valentino Rossi on his tail.
The others were 22 seconds behind. 22 seconds!
Maybe Rossi could have won the race, but in the 14 years he has been racing, he probably didn't feel too great at hearing that his stepfather had taken a gun on himself just before he rode the bike on Saturday morning. Coupled with the fact that he didn't need to win the race at all costs. Stoner is not a championship threat, plus VR was shown the board after the first lap that informed him Jorge Lorenzo was out, so for Valentino he could have taken a 38 point lead for finishing second or a 43 point lead for trying to beat Stoner. The former was opted for and the title is going back to Tavullia with just 12 points this weekend in Malaysia.
Will there be another Snow White and the Seven Dwarfs as there was after title number seven back in 2005 as this will be his seventh premier class title? No.
Rossi has always celebrated his total number of wins so it will be something to do with nine so long as he gets to the line in Sepang.
Lorenzo has been on him admirably over the summer of 2009, riding a much more mature season than his rookie year in 2008, meaning that the thing Rossi will be worried about will be 2010 and what his team-mate is going to do. After 14 years at the highest level winning races, once more we ask the question where he will find the fight and the motivation from?
However, we are dealing with a God, and they are not real.
Rossi to Ducati?
Rumours of Valentino Rossi joining Ducati as early as 2010 have not been reported on this website because they are just that: rumours. And further to that, they were rumours from Radio Tavullia, the radio station as Rossi's home town. C'mon perleese.
Now, I have always been an advocate of Rossi joining Ducati and doing the whole Italian thing, but his long term relationship with Yamaha and comments saying he'd finish his career with them were telling in that I wouldn't get my wish.
I spoke with Marlboro big wigs at the Monaco Formula 1 race this year and I pressed them into giving me a glimmer of hope that VR might go red one day. Alas no. Not even well after midnight and not even after a few glasses. Oh well.
But then an article in il Riformista on 9 October was very adamant that Rossi would be on a Duke with Marlboro buying him out of his Yamaha 2010 deal together with paying him his wages. Now, the sort of money the holding company of Marlboro, Phillip Morris, has each month is nearly a USD billion of operating budget. A billion has nine zeroes... so paying a large wedge towards Rossi is, or could have been, hardly a problem back at base, but we know that things aren't quite as simple as that.
Might Rossi go and ride the Ducati in 2011 after his Yamaha deal has come to a close? Yes, it's a runner. Can he run a team on his own as a third Ducati? Of course he can. He could paint it Giallo Fly Yellow, or maybe even paint it yellow after Marlboro Lights. Anything is possible with Rossi.
An epic finale for 250cc
The other title chase in 250s is more of the close run thing that we were expecting the MotoGP class to be. Hiroshi Aoyama is the thinking man while Marco Simoncelli is the wild man from the Alex de Angelis/Rossi mould. Aoyama has a lead of 12 points in the chase with 50 remaining on the table.
All three of the top riders in 250 are going up to MotoGP next season, Alvaro Bautista being the third, but who is going to be the very last 250 championship winner?
Honda has to be putting an effort in, and no matter how much my colleague on air, Julian Ryder, doth protest, I have spoken to some Honda people who know what their philosophy may well be like as guillotine begins to fall on the class. They believe, as I do, that Honda is going all out to win this title, although a too conservative ride from Aoyama similar to last weekend will be his undoing after a great season so far.
Simoncelli didn't score in the first two races of the season and has absolutely nothing to lose. At Motegi back in April he resigned himself to the title having gone, but all of a sudden he has a chance.
It's like Kenny Roberts describing what it was like to see his three cylinder two stroke 500cc bike beating the 990cc bikes to pole at Phillip Island in 2002: "It's like taking the dog to the vet, but halfway there it stands up and barks."
Simoncelli must be thinking the same.