Exactly the same spot and exactly the same accident with exactly the same rival.
Jorge Lorenzo fell off at turn three at Brno last weekend while battling with Valentino Rossi, just as Max Biaggi had fallen off the 500cc Yamaha at the same place in 2001 battling the same #46. It struck me before Jorge had come to a halt how similar it all was to that afternoon eight years ago. Biaggi never really recovered from that or the vicious feud that engulfed them both.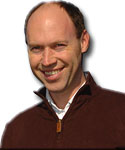 Czech Grand Prix winner Valentino Rossi © XPB
As mentioned before in this column, Rossi likes to get a bullet and carve someone's name on it. Then he picks just he right moment to hit them right between the eyes to ensure they never recover.
He did it at Jerez when he broke Lorenzo, and then he did it on him again with that to-be-talked-about-forever last corner manoeuvre in Catalunya.
It was only the next day that it really struck me how committed Valentino is to a ninth - seventh in MotoGP - world title when I read what was in Gazetta dello Sport. Always good to get people saying things in their mother tongue rather than missing out on the last cutting comment in another language...
"For sure Lorenzo was a bit too anxious to beat me," he said. "I mean a lot to the other riders, I've been at the top for a long time and beating me would mean taking the number one crown off my head.
"When I ride I have a clear vision of what's happening, that's always been one of my strengths. With my form, and Yamaha's form at the moment, it's difficult to be quicker than me. At best you can be as quick as me."
The pair were streets ahead of the rest of the field in Brno. It proved once more that the Yamaha is the best bike of 2009, but Lorenzo was trying to break Rossi with lap after lap of sheer speed.
And that he did, making Rossi later comment that he was on the limit in order to try and keep up.
But then with Valentino even on the limit, Jorge came rattling past on his right hand side into the notoriously difficult left-hander that comprises Turn 3. It goads people in with it's slightly blind entry and difficult to see turn-in; something that the television pictures just can't show.
Down went #99 and up went the air bag around his shoulders making him look like something from a Mr Universe competition. And with it the championship fight also went up in smoke. From a championship two races ago that had just 14 points between Rossi and Lorenzo with eight races remaining, there are now fifty points with six to go.
If Lorenzo falls off in the next three races, then Rossi will win the title in Portugal, and after falling off twice in the last two, he'd better keep it upright in a vain hope he might grasp some glory.
Having said that, Lorenzo's second place in the points is a safe bet and giving it a good thrashing to try and beat Rossi while risking it all is part of what he is all about isn't it? All very gladiatorial.
Once more, and even with six races remaining, Rossi looks like going another season with just two non-podium finishes. That is why he is called the GOAT. God Of All Time - copyright; Colin Edwards.
Stoner's woes
Casey Stoner leads the Yamahas of Valentino Rossi and Jorge Lorenzo at the Sachsenring © LAT
While Yamaha is in clover, Ducati is in disarray. The only rider capable of getting the GP7, GP8 and GP9 bike to the top of the podium is back home in Kurri Kurri, Down Under. The illness that has been so hard to diagnose has finally caught up with Casey Stoner and the punishing schedule of a professional sportsman has seen him sit out Brno, Indy and Misano.
Much has been written about Stoner and his stunning natural ability, but is it sheer bloody mindedness that drives him too? Of course it is. Upon congratulating him after some of his ten victories in 2007, his face would light up in an instant, happy that someone was seeing through the whole 'the Ducati is the best bike' syndrome that surrounded the GP7.
But he could still bite journalists with a quip, the same journalists who had just dealt with the world's most polite world champion, Nicky Hayden.
The factory in Bologna even took issue with The Times, who wrote he was "an angry young man" while others were quoted as suggesting he was "tightly wound".
Of course motorcycle racers get wound up; by definition top level sportsman are scrutinised and subtly picked on by the press if they have a foible, but likewise smiled upon if they have a liking towards that sportsman. See Valentino Rossi and his favourable press the world over.
Ironically though, it may well have been Stoner's consummate drive and determination that has been a reason for this downfall.
Wanting to be the best and wanting to prove he is the best was rightly installed into him as a lad, winning all things he entered as a youngster. It is a major part of the Aussie sportsman's way to not concede or show weakness, but he is so driven and so determined that it has literally eaten him from the inside with this illness of late. Nervous energy is crippling.
He is no natural in front of the press and sponsors, he prefer to be with his closest friends away from the public eye. This I can utterly understand, but you can't not be in the public eye if you are a MotoGP world champion. It is in the script. Rumours of negotiating his contract so that he did less PR work can't have been too far from the
truth.
But all in all this has left Casey sick and drained.
There is no more mental energy to overcome the illness and physically fight his way through the field upon the GP9, to "stick it up 'em". Mental energy is a massively powerful and under-rated strength; overcoming weaknesses with adrenaline and sheer bloody mindedness.
Stoner started racing when he was four. He's now twenty three and never had a break nor a decent bit of time off. He didn't even take a honeymoon after marrying Adriana, instead jetting to the Wrooom Marlboro media event less than a week after taking his vows. That has not sat well with him to this day.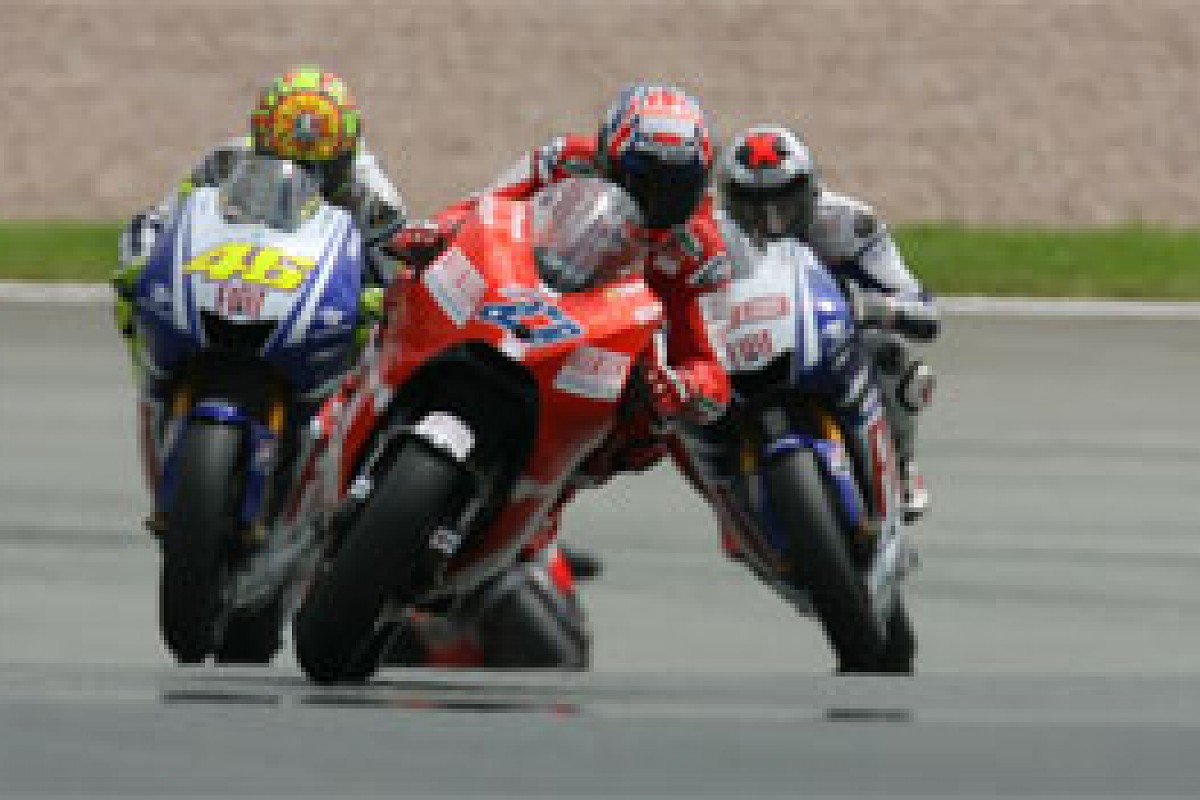 Casey Stoner © LAT
You can hardly blame him, but, cruel to be kind, it is still all part of the job. Take the money, win while you can and then relax later investing your bumper tax free winnings to make yet more, or just spending them to enjoy a happy life.
Or that's how it seems to us on the outside.
Maybe we will never know the full truth of this illness. It is personal and his business. One wouldn't like people nosing into our business, but... communication and the power of the internet means it is all too easy nowadays to know what's going on in anyone's life.
Ducati are looking for someone to replace him short term, which is easy, but long term is the next step if he doesn't come back. With Lorenzo procrastinating with Yamaha, it may well be that the Spaniard takes Stoner's seat before Casey knows it. And then what will he do?
Difficult times.