I have been told not to mention Donington Park in this column, but I am going to anyway because once more there were frightening stories about people taking hours to get into the place, never mind out of it.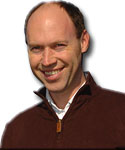 Capacity crowd at Donington Park for their final Grand Prix
Silverstone is the place to be for the next five years and MotoGP people should not berate Silverstone for grabbing the opportunity to do as such. Donington's deal was up and Donington was either outbid or were not looked at in the same way as Silverstone by Dorna. Silverstone had a better package available, so far as Dorna were concerned, and that is why it got the deal.
After 23 years, some things had not moved on in any shape or form at Donington and Dorna put its foot down by moving when the chance arose.
At the end of the day, disgruntled fans should be angry with Donington for the loss. One of the reasons they did not renew is because the management at Donington were swung by the pound signs that came in front of their eyes with regard to the on-going saga of F1 returning there. They are the ones who have let the place slip.
So the riders market hots up...
Repsol Honda
Dani Pedrosa's long-term love affair with Honda is in the balance. He has never ridden anything else throughout his time on 125s, 250s and MotoGP. But is Repsol now thinking that actually Lorenzo might be more marketable considering his stratospheric form in just a season and a half of MotoGP?
Little Dani is an engineers dream. He just gets on with the job and is more than 110% committed to racing and winning the title, but he's fragile and doesn't bounce very well as we have seen on numerous occasions. Is it time for a change there or will Repsol want to keep him from a marketing point of view? Moreover will HRC want to opt for a guy who just possibly has more sheer speed?

But then again Lorenzo could have opted for another team already, maybe even with a Honda bike and different sponsorship (that he won't have trouble in finding), then HRC will have both bases covered anyway.
Andrea Dovizioso's deal comes to an end this year as he was only on a one year contract. The win at Donington has done him the world of good considering his team-mate, on the same bike, was 42 seconds back. Would be harsh if they got rid of him after only a year, but that would have to happen if Lorenzo was coming into Repsol Honda directly and Pedrosa was staying. Unlikely.
FIAT Yamaha
Valentino Rossi is staying for 2010 and possibly beyond that for another couple of years. He will not ride another Honda nor go to Ducati after a bit of a fall out with them when talking a couple of years ago. No one else in the paddock at present has anything on offer for him that is exciting, nor possesses the pay packet. It will be a Yamaha farewell party whenever it is.
Jorge Lorenzo contemplates his next move © Back Page Images
Lorenzo may well stay if the Honda thing doesn't/hasn't already happened. He fits the bill, but I hear that he is asking for exactly the same kind of things that Rossi gets. Sorry to tell you this Jorge, but you are 76 wins and six world titles short on that front... Jorge also needs to remember that he is in the pound seats for taking over post Rossi. On the flipside, Rossi may well be there until the end of 2012 when he's got Agostini's record number of wins and championships.
If Lorenzo does stamp his feet then he needs to be careful. Yamaha, like many manufacturers, has really cut back on its spending. Japan is in the mire with regard to money as much as anyone. Yamaha have no major bike launches this year and the MotoGP team is the only major promotion it puts on for the world.
If Lorenzo goes, then what about Marco Melandri? He'd not cost millions of dollars.
Tech 3 Yamaha
Colin Edwards is rumoured to be an option if Lorenzo slips out of FIAT, but that's not worked before and it won't work again.
One or other of the Edwards/James Toseland duo will move, so if you ask me, I'd put Hiroshi Aoyama on it quick before he is tied too tightly to Honda. If I was Aoyama I'd do it too, because as Yamaha is a a great deal more 'European' about things than Honda, and Aoyama is one who doesn't want a Japanese engineer.
Toseland can wave the British card in front of Dorna, but they do not have a bottomless pit of money to prop up riders for the sake of their local TV station clients. If he can salvage something from the remainder of the season, then he has a chance to stay there, but...
Ducati
Casey Stoner has a special deal with Ducati and no-one fully understands when it ends. He signed for the team halfway through the 2007 season when he was winning everything but it is unclear as to how long his contract lasts for. This could (repeat could) be pivotal to everything. If Stoner thinks there is too much PR work to do at Ducati (something that he detests to the highest level) then could he ride for 'less' with another team?
Others would snap him up, but it would leave Ducati utterly stuck with regards to getting someone else to ride the bike as quickly. Not since October 14, 2007 has one of Stoner's Ducati team-mates been on the podium and that is a worry for the team. Now more and more the Ducati looks like a bike that no-one else can ride except Stoner. The team is going to have to look after him exceptionally well and top up the bank balance very healthily if they are to keep him. Will he stay there forever?
Nicky Hayden has a one-year deal with a one-year option on Ducati's side. What that trigger point is remains unclear, but he'll have at worst to wait until early September to know whether he is wanted by Bologna or not. Will he want to stay there? What else is out there? If I were him, I'd be kicking the door down to Yamaha USA and using a bit of its money to get onto a FIAT Yamaha.
Suzuki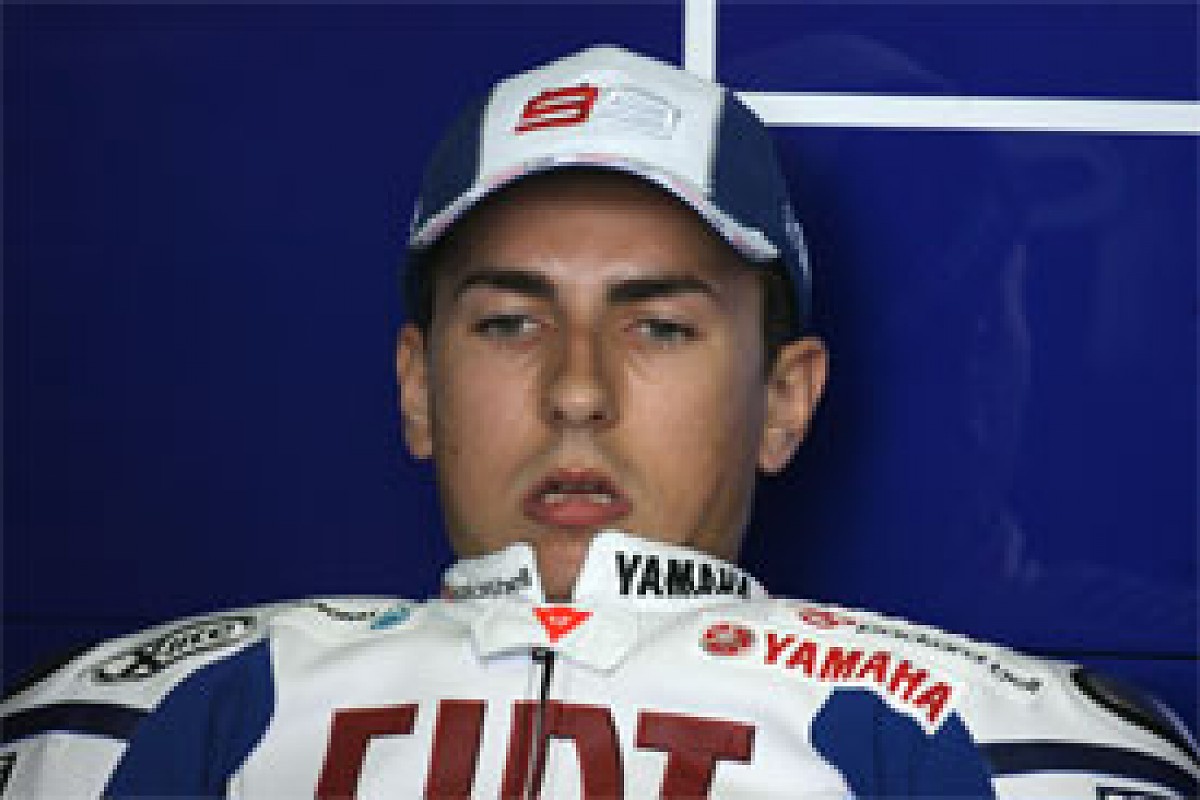 Chris Vermeulen on the Suzuki © Back Page Images
Well, if BMW can follow Honda out of F1, and Kawasaki can quit MotoGP, then anything is possible. Suzuki is small and suffers at times because of it; as one person there said to me years ago, "We almost have to split the Japanese engineers up in the hire cars because if one goes over a cliff, there aren't that many working back in Japan; they're all here."
Chris Vermeulen is, I hear, waving carrots of low wages towards Tech 3, which has a good bike. Loris Capirossi meanwhile will probably stay at Suzuki as he's ridden for everyone else anyway.
Gresini Honda
Already got Marco Simoncelli so it's down to who will stay, Toni Elias or Alex de Angelis? Elias has surely had his chance and has dropped it numerous times, while de Angelis deserves a bit more of an opportunity after only a year and a half. It still looks like Melandri may well fit back in there for the third time.
Scot Honda
Will Gabor Talmasci's MOL money from Hungary last, or will it run out by next year. The country has not fared well during the economic storm of 2009. It failed to even start building a circuit that was on the 2009 MotoGP calendar.
Ayoma may well be the token Japanese to fall onto a MotoGP Honda there, but unlike the totally-out-of-his-depth Yuki Takahashi at the start of this year, Aoyama is a proven winner and potential 250cc champion come the end of this year. And he's currently on an underdog of a 2006 specification Honda.
Aspar Ducati
Jorge Martinez Aspar now finally gets his MotoGP team after nearly two years of speculation. He has first call on Alvaro Bautista but will the little Spaniard take the mega bucks offered from Suzuki? It has to be a Spaniard so it may well be Elias or if you want someone really cheap (like the budgie) then I'd stick Alex Espagaro on it. Brave, young and quick.
Conclusion
What we have to wait for in all of this is for Lorenzo to make his move. Only then will the water flow...
Rubbing shoulders with royalty?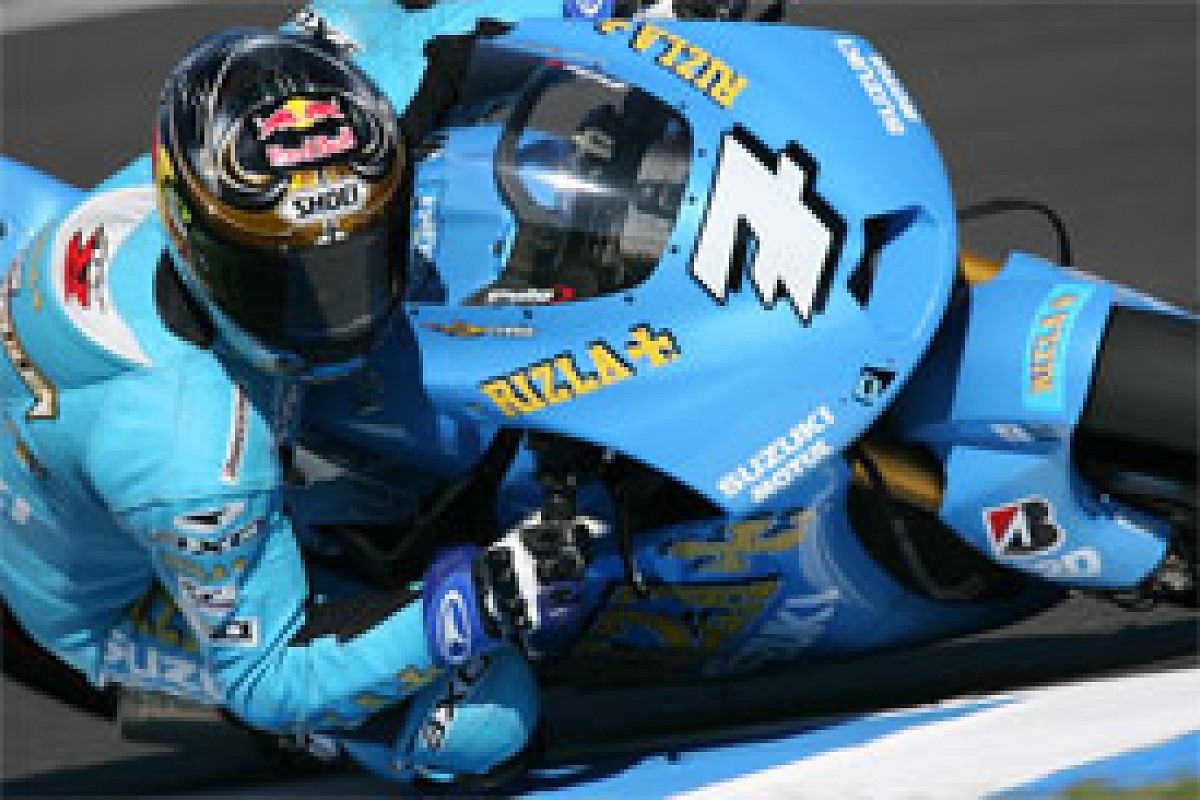 Prince Harry and and James Toseland at Donington Park © Back Page Images
HRH Prince Harry appeared at Donington on Sunday morning to have a go on Ducati's X2 two-seater (read about the AUTOSPORT.com editor's ride here). It was in the rain too. You have to say fair play for the insurance office to let him have a go on it, but I suppose if you've been shot at in Afghanistan and are trying to be a military helicopter pilot, then it's pretty tame stuff.
He rode up the motorway from Gloucestershire that morning having left at 7am, battling through the rain and a few queues. No helicopter or limo, but on a bike.
He isn't precious and should be applauded in coming for a day of personal enjoyment rather than being on ceremony. Hell - he was even wearing his tan coloured army issue boots that had probably seen service.