Donington is like marmite for all walks of motorsport fans across the UK, and we all know why. The fantastic Craner Curves, The Old Hairpin and up to McLeans is one of the best strips of asphalt on which to see a MotoGP bike in full flow, or even to ride yourself.
I know because I've been around, and it really gives you some idea of how committed these guys are when you look at the data-logger and realise how far away your 'hot lap' was from anything like the back of a clubby grid.

But the downside of Donington is the inevitable buildings, facilities, manner of the security staff and toilets. That won't be a problem next year when the race goes to Silverstone, but some magic will be lost after Sunday night when the chequered flag falls on the final MotoGP rider's sprint out of Goddards.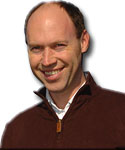 Donington Park © XPB
The first race there was in 1987. I can vaguely remember watching the race on the beeb with Murray sounding as sharp as ever, but as a 14-year-old following the exploits of Nigel Mansell so nearly winning the F1 title that year, there was never an inkling that I would be entrenched with 500cc/MotoGP years later.

For me, my memories of Donington started with my first experience of the Day of Champions I went to when I met Wayne Gardner, and was instantly taken aback by someone who had grit, presence and drive. That same day, Mick Doohan had his hair cut for charity. The leader of the 500cc World Championship, the reigning champion and leader of HRC's rider line-up shaving his head on stage for a laugh and for charity. Fair play. You could see Valentino Rossi doing it, and to a certain degree maybe Jenson Button doing it, but there are not many others who would do that kind of thing at a grand prix weekend.

Some of mid-90s races were extremely poorly-attended with the low-point being 1997 and 18,000 people, but that was hardly surprising as Honda won every race that year, Doohan wrapped up the title by mid-August, and WSBK was through the roof with Foggy in his pomp. 500cc was boring.

But then the tall kid from Italy turned up in the big class and took the place by storm, fighting through the murk of the race in 2000 to win his first premier class victory, a smidge ahead of Roberts Jr and Belfast's Jeremy McWilliams. It was cold, wet and horrible that day, but history was made throughout a tremendously thrilling race.

The big banger MotoGP 990s arrived and people were genuinely wowed. I still am. All the talk beforehand was where people we going to watch the bikes from, on which particular corner to see them sliding, bucking and kicking their 235bhp to the ground. The exit of Coppice was a favourite I went to for each morning session. Glorious stuff. If only I could have been there for final qualifying...

There was the time during one of the Day of Champions events when I was offered a ride on Steve Webster's sidecar, and being the adrenaline junkie that I am leapt at the chance. I somehow found myself some leathers that fit (would never have got through scrutineering) from Chris Walker and was soon on the left hand side of the two-stroke, aviating the wheel through Hollywood and then down those incredible Craner Curves. Upon returning to the temporary 'pits' for the sidecars at Redgate, Webbo lifted his visor and asked if I wanted another one. "Yeah!!"

We now properly leapt off into the distance with me thinking I was as good as David James (his then passenger and now marketing man at Ducati in Bologna). Yeah right.

I was holding onto the handle over the rear wheel with my feet jammed into the left-hand side before we came over the hill into Coppice, but thought I'd get a better grip with my right hand only for Steve to turn in a breakneck speed. It nearly did break my neck as I didn't have a full hold, leaving me within an inch of going into the gravel. I had never had the whole 'heart in the mouth thing' so strong as that moment. Ever.


Toby Moody rides the Ducati Moto X2 around Donington Park © Toby Moody
At the end of the lap Steve was full of smiles. "What kind of percentage lap was that? I asked him. "About 85 per cent," he answered. I was happy I'd had a pretty good experience of it rather than toddling around like a fun fair.
While all of this was going on, there were people with radios and all sorts of officialdom going on. Only later did we discover that it was because Steve and I went so quickly for that last lap that we'd broken the noise limit for the day and promptly got everything on track stopped. Oops.
In 2005 I had a trip around Donington on the back of the Ducati two-seater that was again an incredible experience. Under braking for the Esses, it was arse off the seat, feet off the pegs and the realisation that actually the only things in contact with the bike were my hands over the top of the tank. Now that was braking.
The race that year was the very wet one that Rossi won on the Gauloises Yamaha with people falling left right and centre as it was nine degrees and raining like Noah was to be around soon. Cold and wet, but thrilling.
But Donington had a revamp with the pit buildings that Tom Wheatcroft put up in the mid-70s being bulldozed and the thought of some nice new places for the teams to be in, and the image of Donington to be uplifted for all. I always thought £3m would be a bit tight on making something look really nice, so instead there were the upmarket metal buildings that are there now. As a farming friend of mine said that year, "they're only upmarket cattle sheds with more electrical points." On inspection, he was right.
But on a sunny day things were brilliant and 85,000 people turned up and saw their favourite rider win the race; Valentino Rossi or Kevin Schwantz. We all loved it and revelled in the post-race glow.
Silverstone was always in the background but people thought it would never happen, only for us to hear that the F1 race would be going to Donington in 2010. I never thought it had a chance that day when I heard in the F1 paddock at Silverstone last year, and I still cannot believe it is going to make it now - but that's moreover a financial concern over the obvious facility concern before their inspection date in April 2010.
Silverstone will be the venue for the 2010 British MotoGP, but they too have a great deal of work to do for whenever their date for the two wheelers is up. I drove the new MotoGP circuit on a simulator during the F1 GP there a month ago and loved it, but I understand there are changes made to make it even better. Let's hope so.
I am a fan of Silverstone and have had many great days there, but I'll miss something about Donington. I just don't know what. Whatever happens to the place, I only hope the new circuit has a corner named after Rossi.