There is a part of any motorcycle fan that has a soft spot for anything with a model number that begins with RC, and for a racer it is the holy grail to ride for Honda.
It is like getting a works Ferrari drive in Formula 1, even if the thing is a dog. To get a Ferrari contract handed to you in one of those lovely tan Schedoni leather folders that they have at Maranello must be one of the true "I've made it" feelings.
Honda may not have Ferrari's, but it certainly has the unwaning diligence to make sure things get done properly.
It is the architypal colossus corporation that can churn out run of the mill boredom at one end and yet can produce HRC jewels at the other - just as Ferrari once produced F1 cars like the 1991 643 and a Panda at either ends of the FIAT empire.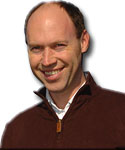 Honda RC212V detail © Toby Moody
When I first got into grand prix bike racing 14 years ago, I was fascinated to know what the HRC head office was like. Surely it was a place dripping in exotica, a shrine to all things 'unobtainable'.

"I don't know why you want to go there and see it. There really is nothing special at all. It's just a workshop in a building. Nothing fancy at all." That's what Jerry Burgess said to me in 1996. And he wasn't being cool either. That was the truth.

But I still want to go there - no matter how much HRC frustrates journalists and spur public rows in their own press conferences, such as we witnessed at Misano last year when they stood up and said that they were dumping Michelin with immediate effect for Bridgestone, they do things by the book in an exasperating way that's unfathomable at times. The list of examples is long in both the two and four wheeled side of the sport. The cancellation of the Postlethwaite/Honda/Verstappen car let alone the termination of their 2009 F1 project when their chassis was obviously über supreme. "I've never spent so much of their money in the last month before it was stopped," said one an insider at Brackley.

In motorcycle racing Honda pulled out of Superbikes because Japan Inc. had its nose put out of joint by the Italian rule makers that it was suggested, had leant towards the favour of Bologna. While in MotoGP the list can start with the fact that Honda hadn't won a race since June 15th last year, some 18 races ago. That's the longest non-winning streak they'd had since the four stroke rules were introduced in 2002. Rules that co-incidentally were passed with four and five cylinder bikes to be categorised with the same weight limit because no-one ever contemplated the thought that anyone would bring out a five cylinder motorcycle.
But Honda did roll out a V5 and blew everyone out of sight. "We did it because it was difficult," was it's reasoning. It was a bit like going to the moon. Like JFK said: "We choose to go to the moon in this decade and do the other things, not because they are easy, but because they are hard."

I may get a visit from a terribly nice little Japanese HRC employee for writing this, but one of the most treasured little items I have in my office is a part of an NSR 500 that was slung in the bin after the 1996 Australian 500cc GP. It is the footpeg from Alex Criville's bike. It is worn down after he and Mick Doohan clashed at the penultimate corner. I was in the garage when it was being taken apart after the race when the mechanic I was talking to just tossed it over the garage into the bin. I politely asked if I could fish it out, and he shrugged his shoulders at my fascination.

They don't chuck anything away nowadays.
The Honda museum in Motegi © Toby Moody
Most journalists who 'get' this sport have an admiration for HRC and Honda that is as fundamental as binary code when visiting the Honda Collection Hall at Motegi.
Even though we've all been there every year since GPs first went to the track in 1999, we always find time to go and have a look and see what Honda has found tucked away in some forgotten workshop, and usually there is a jewel... Last year there was Nicky Hayden's 2006 championship winning V5 on show and although it was still relatively young to be in a museum, it stirred memories that left my colleagues Julian Ryder and Neil Spalding into sitting there in silence looking at it.
It was the epitome of the best 'wide open' 990cc specimen ever devised.

Into the 800cc era and things haven't looked so rosy with only Dani Pedrosa winning a mere five races from 44 attempts. Not a great number at all, but then again, the little chap from Catalunya has to have all his stars lined up in order to win. The main one being that he normally has to have a clear run rather than race it to the line. Argy bargy is not his style, as we all know.

So did his victory at Laguna Seca mark the end of the HRC slump? The factory brought along a new chassis to Catalunya only for Pedrosa to wobble around on it on the Friday because he's still hurting. But the test on Monday opened the door to them, and from that they flew.

Pedrosa did say after qualifying on Saturday at Laguna that he could have been further up the grid, but in the end he didn't need a front row start with his breathtaking standing starts; and we've seen a few of them during the four years he's been in the MotoGP class. We should have remembered...

Honda now has a chassis that unquestionably works on tight twisty tracks and there are two more coming up in quick succession with the Sachsenring and Donington. Sachsenring last year saw Pedrosa bolt into the hinterland at the start, but the unfathomable tactics of his manager Alberto Puig, on pit wall, saw the little chap fire his then championship lead into the hedge, hospital and ultimately, slightly unfair, Michelin -blaming bungle.

The RC 212V (RC because it's a racing Honda, 21 because it's the 21st century, 2 because the V5 had '1' there "for victory" and V because of the layout) now has won a race, but is Laguna a false dawn because of it's very nature? Maybe not, the Japanese say, because there were three Hondas blocking out the second row of the grid...

However, it has taken Honda a long time to get used to the control Bridgestone tyres. It took Valentino Rossi, Jerry Burgess and Yamaha four races to understand them last year, even though they had tailor-made tyres.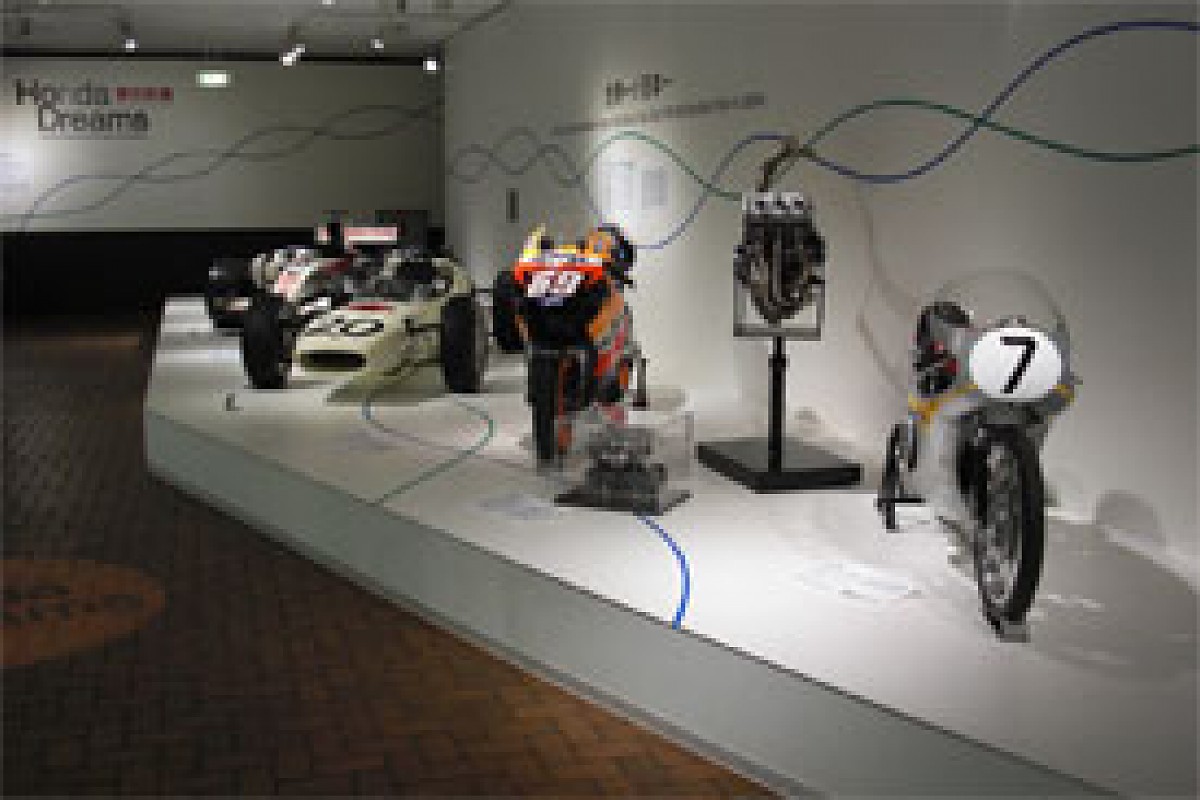 Dani Pedrosa leads from the Yamahas of Valentino Rossi and Jorge Lorenzo, and the Ducati of Casey Stoner © Back Page Images
So is this the renaissance? With the competitiveness of the championship - Valentino Rossi, Jorge Lorenzo and Casey Stoner all level on points after seven races for the first time in the 60 year history of the championship just a week ago - Honda has a long way to go to get the title, but it is capable of wins now nonetheless.

The deciding matter at Repsol Honda will be Pedrosa's fitness and how he escapes injury should he fall.
The pressure therefore is off Honda now it has a winning bike and more than ever on Pedrosa as he fights for another contract to ride for the holy grail of all teams...