How in heaven's name?
How many times have I started one of my columns with 'well well well' only to press the delete button after deciding that it was not quite right? This week I think I ought not to press that delete button but leave the well well well in.
Just when I thought that Valentino Rossi might just be losing his magic touch and another era of the sport was dawning with different riders at the forefront, I wrote my column after the Mugello race almost asking Rossi to take aim and keep himself at the forefront of the sport rather than fade away and drift towards the back. Then bang on cue, right in Jorge Lorenzo's back yard, he blitzes them all.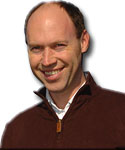 Jorge Lorenzo and Valentino Rossi duel on the final lap of the Catalan Grand Prix © Back Page Images
Un. Be. Lievable.
There was relief in many quarters to see Rossi win at the weekend, proving to the world that he still has it. But also in that he's once more proved to be alive with the buzz of racing, flat out to the exact same degree that he had when he had started in the grand prix paddock back in 1996. He also won because, to a certain degree, he will have wanted to make Jerry Burgess' day all the more bearable after the loss of his mother the day before.

Moto2

There have been many doom and gloomers around all paddocks in motorsport this year, saying that the end of the world is nigh, but in actual fact nothing could be further wrong look at the inbox of the FIM Entries Department for the Moto2 category that is going to replace 250cc next year.
41 riders and 27 teams have been accepted by the FIM and are looking to race in Qatar next year, but the amazing stat that both Dorna and the FIM were proud of was who will not be racing the class next year as 10 teams were refused due to either lack of skill, funding or racing pedigree.
I bring to the court's attention a note from an annual in the early 90s with an esteemed writer scribing that the championship was at death's door because there were only 18 works bikes on the grid. 18 bikes...!
There were a total of 19 bikes on the grid at the weekend at Barcelona, but soon there may well be a new template that really does work in Moto2, encouraging the good old fashioned privateer with a few manufacturers structure.
As Bernie Ecclestone has found in Formula 1, manufacturers come and go as they please, owing no loyalty what-so-ever to the championship in which they race. They use it, abuse it and then move on.
MotoGP has seen it with Kawasaki bombing out, while in F1 Honda has gone - to the relief of Brackley, leaving Brawn to do as it pleases - while in rallying Suzuki and Subaru have bolted with nothing less than a week's notice. The foundation of teams like Tech 3 and Gresini is there to support and underpin the class, complimenting the works teams with their exotic machinery.
At the Le Mans 24 Hours last weekend, there was a bought-in chassis with an engine bolted to it that finished fourth overall, very nearly getting the chance of a podium too. This, for many old school purists and for many modern economists, is the way forward once more in motorsport.
However, most of all, MotoGP has had a wonderful weekend with a massive spring in everyone's step after Rossi's incredible victory on the last lap, while F1 tries to implode on itself with pathetic politics over who should rule the championship - no doubt over shadowing this weekend's home race for the championship leader at what potentially is the final Silverstone F1 race for some time.
The MotoGP paddock at Barcelona © Back Page Images
So many times I see drivers and people involved with other forms of motorsport in a MotoGP paddock and they love it. The atmosphere in particular. Sometimes, visitors to the MotoGP paddock pull a face at some less professional sides of things, but in the bigger picture it is all about racing and you must look after the sport's hardcore and fan base first and foremost.
Sure, there were quite a few holes in the grandstands on Sunday at Barcelona, but what race has not had the odd drop in numbers this year? Everyone has had a drop, but the hardcore is still watching and enjoying it, together with welcoming new viewers too.
And with the thrilling race that unfolded between Lorenzo and Rossi, is it the foretaste of some Moto2 action - I rather think so.

Pedrosa
And what of Dani Pedrosa? The fragile little china doll has now gone a complete season without a win and is sitting out training for the upteenth time due to injuries.

At just 49 kg, and one of those unlucky crashers in life, there must be question marks over his ability not to ride, but to be able to stay on the thing without hurting himself - as we saw in Italy when he wrenched his hip out of kilter just after a tank slapper. He's got a hobble and countless holes in him after injections over the years

No wonder Marco Simoncelli is rumoured to be talking to HRC. Or is that HRC are talking to Simoncelli, to replace Pedrosa?

With the testing restrictions meaning time on the bike is limited, particularly mid season, they need someone who'll just get on it and rag it to death right from the word go. For all Simoncelli's recent faults during 250 races, he is a carefree racer who doesn't over analyse, over think, or contemplate stuff in the garage too much.

Is the era of Pedrosa coming to an end with this 'race at all costs' mentality that stems from his manager Alberto Puig? Will Pedrosa be better after a year off recovering?